Bureau Veritas Global Technology Certification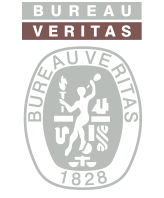 Technokontrol/TK3D has been fully verified and certified by Bureau Veritas Global HQ Paris becoming the only fully certified Anti-explosion & Anti-B.L.E.V.E (Boiling Liquid Expanding Vapour Explosion) technology in the World. This safety technology verification and certification has only been awarded to Technokontrol in Bureau Veritas history and meeting NFPA Codes (National Fire Protection Association), API Codes (American Petroleum Institute) and ASME Codes (Association of Mechanical Engineers) stated below.
Other international Codes, Directives and Standards have also been required to approve the TK3D Safety Technology among them JIG4 (Aviation Standards), Fuel Contamination Testing (Intertek), Fuel Vaporization Testing (Intertek), Military Ballistic Testing, ASTM, ISO Standards including ISO 9001, ISO 14001, ISO 18001, ISO 28000, ISO 37000, ISO 45000, ISO 4126 among many others.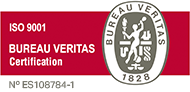 ISO 9001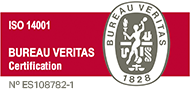 ISO 14001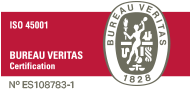 ISO 45001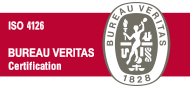 ISO 4126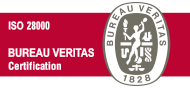 ISO 28000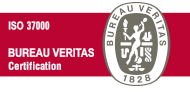 ISO 37000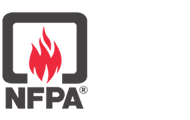 NFPA Codes
NFPA 69
NFPA 68
NFPA 77
NFPA 30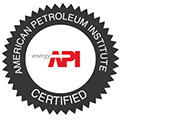 API Standards
API 14C
API 14G
API 14J
API 14C
API RP 520 - Sections 1 & 2
API 937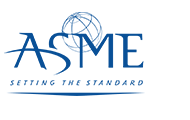 ASME Codes
Section VIII Division 1 Unified Pressure Vessels
Other standards of reference as applicable to the certification
Critical Infrastructure Passive Safety Technologies Recommendations

CNPIC- National Centre for Critical Infrastructure Protection (CNPIC)
High Command/Estado Mayor de la Guardia Civil
United Nations Economic Commission for Europe - UNECE

Technokontrol has been proposed as an anti-explosion/anti-BLEVE technology to the UNECE WG for RID/ADR/ADN Directives by the French & Spanish Governments and to become part of the WG for the prevention of explosions in all types of fuel tanks especially BLEVE type of explosions.
The United Nations Economic Commission for Europe (ECE) is one of the five regional commissions under the jurisdiction of the United Nations Economic and Social Council. The Commission is composed of 56 Member States, most of which are based in Europe, as well as a few outside of Europe. Its non-European Member States include: Armenia, Azerbaijan, Canada, Georgia, Israel, Kazakhstan, Kyrgyzstan, Tajikistan, Turkmenistan, the United States of America and Uzbekistan.
Inland Transport Committee
The UNECE Transport Division has been providing secretariat services to the World Forum for Harmonization of Vehicle Regulations (WP.29). In addition to acting as secretariat to the World Forum, the Vehicle Regulations and Transport Innovations section serves as the secretariat of the Administrative Committee for the coordination of work, and of the Administrative/Executives Committees of the three Agreements on vehicles administered by the World Forum.
National Center for Critical Infrastructure Protection (CNPIC)

The National Centre for Critical Infrastructure Protection (CNPIC) is the organism responsible in coordinating and supervising all critical infrastructure protection-related activities for which the Secretariat of State for Security is competent at national level. The CNPIC has an essential obligation to optimize critical infrastructure security, safety and very especially against terrorrist attacks, reason why these actions are led by the Ministry of the Interior. The CNPIC has the obligation to enforce EU directives especially for the protection of all critical and strategic national infrastructures.
Government of France - Direction Générale de la Prévention des Risques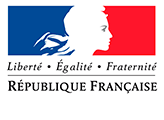 Technokontrol has been proposed by the Directorship General for the Prevention of Risks of the French Government to be part of the UNECE WG RID/ADR/ADN directives regarding the risk of explosions in fuel tanks. Direction Générale de la Prévention des Risques. Service des Risques Technologiques. Sous Direction des Risques accidentels. Ministère de la transition écologique et solidaire.
High Command of the Guardia Civil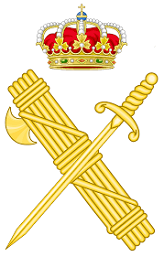 The High Command of the Guardia Civil is the oldest law enforcement agency in Spain. It is organised as a military force charged with police duties under the authority of both the Ministry of the Interior and the Ministry of Defence . Its main role is to being at the forefront in anti-terrorism operations and protects national critical and strategic infrastructures from nuclear power stations to ports, airports, transport, national power grid. As a national police force, the Guardia Civil is comparable today to the UK Police Force, French Gendarmerie , the Italian Carabinieri and is part of the European Gendarmerie .
Government of Spain - Ministry of Works and Transport

Technokontrol has been proposed by the Government of Spain´s Ministry of Public Works and Transport-Dangerous Goods Commission-to be part of the UNECE WG regarding the risk of explosions in fuel tanks. Economic Commission for Europe. Inland Transport Committee. Transport of Dangerous Goods Commission.
Certification GOST
Fire Safety Certificate
GOST Certificate of Conformity
Hygienic Certificate (Conclusion)
Norms and Standards GOST in Russia
Obligatory and voluntary certification in Russia
TechnoKontrol Technology - GOST Russian Federation Certification Approval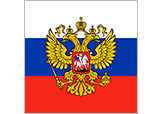 Certifies quality of actually supplied goods and their compliance with contractual terms. A quality certificate contains a profile of goods or confirms their compliance with certain standards or specifications of a delivery order. A certificate of compliance is intended for certification of goods produced by Russian companies or shipped to Russia by an importer-company. A certificate of compliance can be issued for a batch of goods and on a series production. In the former case a certificate is legalized for a company engaged in supplying goods to the Russian market.
Technokontrol has obtained the Certificate of State Registration of the Russian Federation State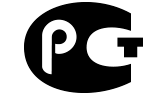 Certificate of State Registration it is a document that confirms that product is safe for human health. This document is issued by the Ministry of Health and Social Development for the production or importation of products which meet the sanitary regulations and hygienic standards of Customs Union ( Russia, Belarus, Kazakhstan - which is valid on the whole territory of this union ). The Customs Union Agreement on sanitary and hygienic standards came into force on July 1st, 2010.
Compagnie de Saint-Gobain

Compagnie de Saint-Gobain S.A. is a French multinational corporation, founded in 1665 in Paris and headquartered on the outskirts of Paris, at La Défense and in Courbevoie. Originally a mirror manufacturer, it now also produces a variety of construction and high-performance materials. The company is a component of the Euro Stoxx 50 stock market.
As always, we at TechnoKontrol are happy to provide a copy of the above certificates upon application. To receive a copy please contact one of our experts.

Companies and Corporations presently using, have authorized or have approved Technokontrol's Safety & Security, Environmental Technologies and Services in reaching top global QSSHE/QMSSHE standards in their corporations
ExxonMobil
CORE LNGas HIVE-EUROPEAN COMMISSION
Guardia Civil (Spanish Guards Police Services)
Spanish Law & Enforcement Security Services
Spanish Ministry of Defense
Department of Petroleum Resources of Nigeria
The Petroleum Regulatory Agency of Nigeria
N.I.M.A.S.A.
Nigeria Ministry of Defense
Nigeria Navy Patrol Task Forces
Brega Petroleum Marketing Company (Libya)
Kuwait Oil Tanker Company (Kuwait)
NATO Military Services (Classified)
International Motorbike Racing Federation (F.I.M.)
World Professional Powerboat Association (W.P.P.A.)
UK Health & Safety for Offshore Plattform Drilling Operations
UK Fire & Emergency Services UK-SI-1982/630
Spanish Government Safety for Petrol Stations usage
TechnoKontrol Certificates
At TechnoKontrol we pride ourselves on providing our clients with the highest quality of product available on the market place at any given time and as part of our technology, quality, saftey, HSE, corporate progression-expansion programs 2011-2018 we have gained the following additional certificates.
NFPA 286: STANDARD METHODS OF FIRE TESTS FOR EVALUATING CONTRIBUTION OF WALL AND CEILING INTERIOR FINISH TO ROOM FIRE GROWTH
TK wall,floor and ceiling fire protection paneles surpass with over 100%-200% all NFPA 286 Standards (National Fire Protection Association).
TechnoKontrol International Safety & Quality Standards
Technokontrol Manufactures, Designs & Researches our safety products in the European Union at the highest possible International Accident,Health & Safety standards which in many cases we surpass present regulations.
US NFPA-69-2008-Standards on Explosion preventing Systems
US NFPA 30/ Flammable and Combustible Liquids Code
US NFPA 77/ Recommended Practice on Static Electricity
US NFPA 56: Standard for Fire and Explosion Prevention during cleaning and purging of flammable gas piping systems
NFPA 68: Standard on explosion protectio by deflagration venting 2013-1018
European Union ATEX Directive 94/4/EC-2012/14TH
UK- SI 1982/630- Petroleum Spirit for use in motor vechicles & keeping in plastic containers.
EU- ADR Directive 1999/36-CE
ISO 9000-ISO14000-ISO18000-1SO23000(2012)
CE Certified Manufacturer.(2012)
TechnoKontrol is a corporate member of the NFPA (US National Fire Protection Agency)
TechnoKontrol is a corporate member of the Aeronautical Aviation Society
All TechnoKontrol products and services are insured by AXA Group
BAM
US NFPA 30/ Flammable and Combustible Liquids Code 2013
US NFPA 56: Standard for Fire and Explosion Prevention During Cleaning and Purging of Flammable Gas Piping Systems 2014
NFPA 68: Standard on Explosion Protection by Deflagration Venting 2013-1018
US NFPA 69: Standard on Explosion Prevention Systems 2014-2018
US NFPA 77/ Recommended Practice on Static Electricity 2014
European Union ATEX Directive 94/4/EC-2012/14TH Edition
Fuel Slosh and Enhanced Flammalibility Concern for Aircraft
Fire Code Institute; the Flammable and Combustible Liquids Code, NFPA 30
The Automotive and Marine Service Station Code, NFPA 30A.
Technokontrol technologies, products & services in the Anti-Explosion Sector (ATEX) complies with the European Council ATEX Directives which follow:
Directive 1999/92/EC
EN 1127-1
EN 13463-5:2003
EN 13463-6:2005
EN 50014-EN 50020
EN 13463-1:2001
EN 13463-2:2004
EN 13463-3:2005
EN 60079-0
IEC 60079-0:2007
IEC 60079-10-1:2008
Safety Valves Certifications TechnoKontrol-BacValves
Technokontrol Safety Technology Products and Systems are used, recommended or obligatory in many sectors:
Government Fire & Accident Authorites.
UK Health & Safety Authorities.
Petroleum Industry.
International Motor Racing.
International Power Boat Racing
Germanischer Lloyd
Nippon Kaiji Kyokai
Registro Italiano Navale
American Bureau of Shipping
TechnoKontrol is a member of the NFPA

ExxonMobil
The world's 5th largest company by revenue, ExxonMobil is also the second largest publicly traded company by market capitalization. The company was ranked No. 5 globally in Forbes Global 2000 list in 2013. ExxonMobil's reserves were 25.2 billion BOE (barrels of oil equivalent) at the end of 2013 and the 2007 rates of production were expected to last more than 14 years. With 37 oil refineries in 21 countries constituting a combined daily refining capacity of 6.3 million barrels (1,000,000 m3), ExxonMobil is the largest refiner in the world, a title that was also associated with Standard Oil since its incorporation in 1870.
As always, we at TechnoKontrol are happy to provide a copy of the above certificates upon application. To receive a copy please contact one of our experts.
Bureau Veritas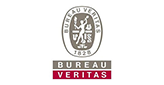 Bureau Veritas S. A. is a top globally recognized international certification agency. In addition to certifications, they provide HSE expertise (Health, Safety and Environmental). Bureau Veritas is also among the top three global leaders within the commodities market. A strategic specialist in the oil and petrochemicals segment. It also extended its upstream position in mineral exploration and production related services to downstream services, particularly in international transport and trade.
REPUBLIC OF SOUTH KOREA-MINISTRY OF TRADE & INDUSTRY

Ministry of Trade and Industry, Ministry of Commerce, Ministry of Commerce and Industry or variations is a ministry that is concerned with a nation's trade, industry and commerce.
Ministry of National Defense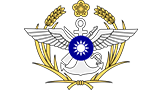 (MND, Korean: 국방부) is a department within the government of South Korea (ROK) and responsible for the military branches of South Korea.
The Republic of Korea Armed Forces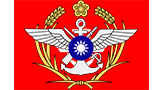 The Republic of Korea Armed Forces is one of the largest standing armed forces in the world with a reported personnel strength of 3,725,000 in 2016 (625,000 active and 3,100,000 reserve).
Libya National Oil Company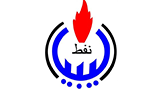 Libya is a member of the Organization of Petroleum Exporting Countries (OPEC) and holds the largest proven oil reserves in Africa (followed by Nigeria and Algeria),. About 80% of Libya's proven oil reserves are located in the Sirte Basin Province, which accounts for 90% of the country's oil output. The province ranks 13th among the world's petroleum provinces, having known reserves of 43.1 billion barrels (6.85×109 m3) of oil equivalent (367,00 000,000 bbl (0 m3) of oil, 37.7 trillion cubic feet (1.07×1012 m3) of gas, 0.1 Gbbl (16,000,000 m3) of natural gas liquids).
Intertel Global Laboratories

Intertek Group is a top global multinational inspection, product testing and certification company headquartered in London, United Kingdom. The organization has more than 42,000 employees across 100 countries, in over 1,000 locations, and is in operation 24/7. Centered around its testing services carried out in laboratories, the group provides quality and safety assurance to industries such as petrol chemical, oil&gas, construction, healthcare, food and transportation.
ASME Global Codes and Standards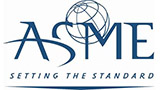 ASME is the leading international developer of codes and standards associated with the art, science, and practice of mechanical engineering. Starting with the first issuance of its legendary Boiler & Pressure Vessel Code in 1914, ASME's codes and standards have grown to nearly 600. These cover a breadth of industries, including pressure technology, nuclear plants, engineering, petrol chemical and oil & gas, mechanical engineering, construction, engineering design, standardization, and performance testing.
ASTM-The American Section of the International Association for Testing Materials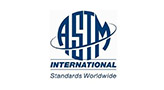 The American Section of the International Association for Testing Materials, ASTM International predates other standards organizations such as the BSI (1901), IEC (1906), DIN (1917), ANSI (1918), AFNOR (1926), and ISO (1947).ASTM has more than 30,000 members, including over 1,150 organizational members, from more than 140 countries. The members serve on one or more of 140+ ASTM Technical Committees.
FIBRESHIP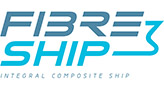 The main objective of the FIBRESHIP project is to develop a new EU-based market for complete large-length ships in Fibre-Reinforced Polymers (FRP). The FIBRESHIP project advances a revolutionary FRP-based concept in shipbuilding that promises enormous benefits for industry, owners, and the environment.
CORE-LNGas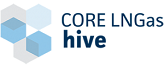 CORE-LNGas hive. Project selected by the European commission. The aim of the project is to develop a safe and efficient, integrated logistics and supply chain for LNG in the transport industry (small scale and bunkering), particularly for maritime transport of the Iberian Peninsula.
Brega Petroleum Marketing Company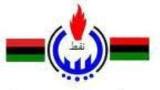 The Brega Petroleum Marketing Company is a Libyan subsidiary of the Libyan National Oil Corporation . Its main activities are marketing oil and related products. The company was established in 1974. The National Oil Corporation (NOC) is the national oil company of Libya . It dominates Libya's oil industry, along with a number of smaller subsidiaries, which combined account for around 70% the country's oil output.
Kuwait Oil Tanker Co. S.A.K.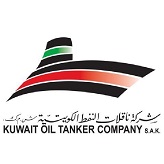 Kuwait Oil Tanker Co. S.A.K. engages in the ownership and management of tankers to transport crude oil, refined petroleum products, and liquefied petroleum gases (LPG). It also operates a marine agency branch as sole agent of various tankers calling at Kuwait's sea port; and a gas branch for filling and distribution of LPG cylinders for local industry and domestic consumption. The company was founded in 1957 and is based in Safat, Kuwait. Kuwait Oil Tanker Co. S.A.K. operates as a subsidiary of Kuwait Petroleum Corporation.
AXA Group (Global Insurance Company)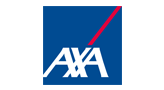 Present in 56 countries, the 157,000 employees and distributors of AXA are committed to serving 102 million clients. Our areas of expertise are reflected in a range of products and services adapted to the needs of each client in three major business lines: property-casualty insurance, life & savings, and asset management.
Atex - European Antiexplosive Safety Directives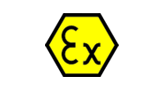 The aim of directive 94/9/EC is to allow the free trade of 'ATEX' equipment and protective systems within the EU by removing the need for separate testing and documentation for each member state. The regulations apply to all equipment intended for use in explosive atmospheres, whether electrical or mechanical, including protective systems. There are two categories of equipment 'I' for mining and 'II' for surface industries. Manufacturers who apply its provisions and affix the CE marking and the Ex marking are able to sell their equipment anywhere within the European union without any further requirements with respect to the risks covered being applied. The directive covers a large range of equipment, potentially including equipment used on fixed offshore platforms, in petrochemical plants, mines, flour mills and other areas where a potentially explosive atmosphere may be present.
The International Institute of Risk and Safety Management (IIRSM)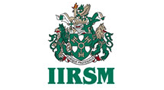 IIRSM is a professional membership body that provides recognition, information, support and enhancement for health and safety professionals and specialist members related to the health and safety field.
The International Institute of Risk and Safety Management (IIRSM) was established in 1975 as a professional body for health and safety practitioners. It was created to advance professional standards in accident prevention and occupational health throughout the world.
The Institute of Environmental Management & Assessment (IEMA)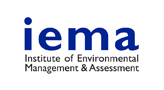 IEMA is equipped with their extensive knowledge and skills, they improve environmental and sustainability performance and drive competitiveness, productivity, resilience and growth.
As an organisation we are independent and international, gathering members' views and experience to deliver evidence to Governments, information to business, inspiration to employers and great stories to the media that demonstrate how to transform the world to sustainability.
Institution of Environmental Science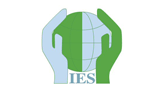 The IES believes the application of the scientific principle deepens our understanding of the natural environment and sustainable development. The professions have a vital role in the transition to a sustainable society and it is absolutely essential that this transition is underpinned by sound science.
The IES seeks to lead debate, dissemination and promotion of environmental science and sustainability. We promote an evidence-based approach to decision and policy making and are devoted to championing the crucial role of environmental science in ensuring the well-being of humanity now and in the future.
The Institute of Science & Technology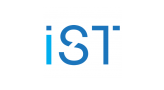 The Institute of Science & Technology is the professional body for specialist, technical and managerial staff. Whilst we have been serving our members for over 50 years, our aim is to continually move forward and expand our horizons so that we can best position ourselves to support our members and their needs within the ever-changing and challenging 21st century.
Chartered Environmentalist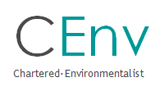 Chartered Environmentalists come from no single profession but operate across all professional sectors. There are over 6,300 registered chartered environmental professionals, their qualification (CEnv) denotes sound knowledge, proven experience and a profound commitment to sustainable best practice within their particular profession and field of expertise.
Chartered Scientist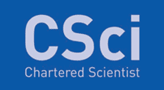 The CSci designation demonstrates a high level of competence and professionalism in science. At present there are over around 15,000 Chartered Scientists working across all sectors of science. Being chartered is the mark of professional recognition and being a Chartered Scientist allows all scientists working at the full professional level to be recognised on an equal footing.
Registered Science Technician – RSciTech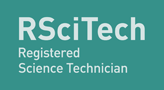 RSciTech LogoThe IST is licensed by the Science Council to award Registered Science Technician (RSciTech) status to appropriately qualified members.
The designation RSciTech is intended to ensure high and improving standards across all scientific disciplines, reflects best practice in science and sets a benchmark level throughout the science-based professions. RSciTech is aimed at those practicing science at full professional level and at those for whom scientific knowledge or practice at that level forms an essential element for the fulfillment of their role.
RoSPA-Royal Society for the Prevention of Accidents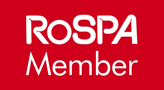 The RoSPA plays a unique role in UK health and safety. As a member organisation that campaigns for safety change we also provide services and support to help organisations on their own journey to become safer and healthier places in which to work.
Global Motor Sport Approval of TechnoKontrol Safety Technologies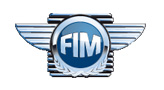 The International Motorbike Federation (F.I.M.) have authorized the use of TK Safety Alloys in all World Motorbike Racing categories.
The International Road Racing Team Association(I.R.T.A) have authorized the use of TK Safety Alloys in the World Motorbike Championships at all racing levels.
BAM (German Federal Institute for Material Research and Testing)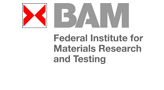 Founded in 1871, BAM is the successor of the Public Materials Testing Office in Germany and their mission as a Federal Institute for Materials Technology and Chemical Engineering is to ensure the ongoing safety in technology and chemistry...
EASA - European Aviation Safety Agency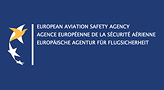 The European Aviation Safety Agency (EASA) is a European Union (EU) agency with regulatory and executive tasks in the field of civilian aviation safety. Based in Cologne, Germany, the EASA was created on 15 July 2002,[1] and it reached full functionality in 2008, taking over functions of theJoint Aviation Authorities (JAA). European Free Trade Association (EFTA) countries have been granted participation in the agency. The responsibilities of EASA include to conduct analysis and research of safety, authorising foreign operators, giving advice for the drafting of EU legislation, implementing and monitoring safety rules (including inspections in the member states), giving type-certification of aircraft and components as well as the approval of organisations involved in the design, manufacture and maintenance of aeronautical products.
As part of Single European Sky II the agency have been given additional tasks. These will be implemented before 2013. Amongst other things, EASA will now be able to certify Functional Airspace Blocks if more than three parties are involved.
Department of Petroleum Resources of Nigeria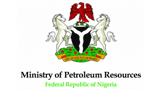 The Department of Petroleum Resources is vested with the necessary powers by various legal provisions to discharge the following functions and responsibilities:
Supervising all petroleum industry operations being carried out under licences and leases in the country in order to ensure compliance with the applicable laws and regulations in line with good oil producing practices.
Enforcing safety and environmental regulations and ensuring that those operations conform to national and international industry practices and standards.
Keeping and updating records on petroluem industry operations, particularly on matters relating to petroleum reserves, production and exports of crude oil, gas and condensate, licenses and leases as well as rendering regular reports on them to Government.
Advising Government and relevant Agencies on technical matters and policies which may have impact on the administration and control of petroleum.
The Royal Aeronautical Society - A Learned and Professional Society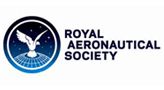 The guiding principles of the Royal Aeronautical Society are embodied in this extract from the Society's Royal Charter: "The objects and purposes are the general advancement of aeronautical Art, Science and Engineering and for promoting that species of knowledge which distinguishes the profession of Aeronautics (which expression includes Astronautics)".
As the world's only professional body dedicated to the aerospace community, it exists to further the advancement of aeronautical art, science and engineering around the world. Established in 1866, the Society has been at the forefront of developments in aerospace ever since, seeking to:
Promote the highest professional standards in all aerospace disciplines Provide specialist information & act as a central forum for the exchange of ideas Play a leading role in influencing opinion on aerospace matters
Her Majesty The Queen is the Society's Patron.
TUV – Nord Ankara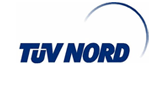 Working in conjunction with TechnoKontrol, TUV Ankara filled a 100 litre barrel with both Gasoline and our specially designed product. They welded the outside of the barrel and started to fire bullets into the tank...
TU GRAZ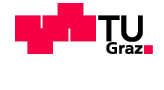 Located in Graz (Austria) and founded in 1811 by Archduke Johann the Technical University of Graz prides itself on being a focal point for teaching and researching technical sciences within the south of Austria...
Novartis (Ciba-Geigy)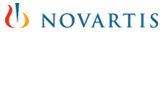 Better known as Sandoz was formed in 1996 through the merger of Sandoz (founded 1886) and Ciba-Geigy (founded in 1859). Throughout the years Novartis and its predecessors have discovered and developed many innovative products...
TÜV Rheinland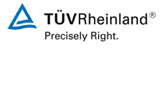 TUV is recognized by the Austrian Government as the authorized test institute of the technical supervisory association for Austria. Working alongside TUV, TechnoKontrol has been able to officially correlate a test report...
TU Wien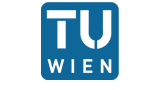 TU Vienna looks back on a long tradition at the leading edge of scientific research and education. Founded in 1815 there mission is to develop "Technology for the People". TU Wien has worked with TechnoKontrol so as to write a test report...
International Aircraft Fire Protection Work Group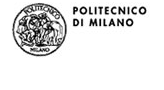 The Politecnico of Milan was established in 1863 and today is recognized as providing one of the most advanced laboratories for scientific and technological research in the world. Working alongside TechnoKontrol, the work group carried out experiments...
Southwest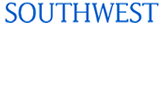 Founded in 1947, Southwest Research Institute® (SwRl®) is located within San Antonio, Texas and is recognized as one of the oldest and largest independent, non profit, applied research and development organizations in the United States...
Army Guide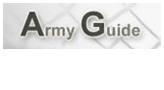 Although the South African Army dates back centuries, the arrival of the Dutch permanent settlers is the first war recorded in their history books. However the South African National Defence Force (SANDF) as it's known today was established in 1994...
Federal Ministry of Defence Germany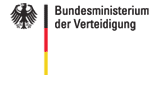 The so called AMT BLANK became the Federal Ministry of Defence on the 7th of June 1955. Shortly before this date, the Federal Republic of Germany had acceded to NATO. The Federal Ministry of Defence is thus one of the younger ministries...
Ministry of Defence (Philippines)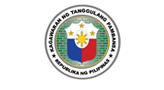 TechnoKontrol worked alongside the National Defence Force for the Philippines in testing our product in various different types of fuel tanks against gun fire. We are pleased to announce that our tests were a success.
Ministry of Defence (Austria)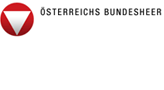 Although the Austrian defence force is relatively young, it is a member of many of the international organizations such as NATO; since 1960 it has contributed via sending over 90,000 troops to more than 50 international peace support and humanitarian missions...
Eduardo Torroja Institute For Construction Science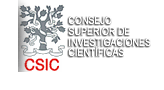 ISO 9000 - ISO 14000 - 18000 - 23000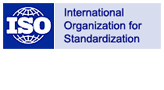 NATO Contractors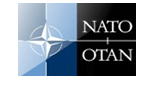 JAA - Joint Aviation Authority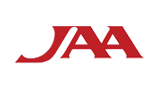 The adoption of the Regulation (EC) No 1592/2002 by the European Parliament and the Council of the European Union (EU) and the subsequent establishment of the EASA created a Europe wide regulatory authority which has absorbed most functions of the JAA (in the EASA Members states). Among the functions transferred is safety and environmental type-certification of aircraft, engines and parts and approval. In the future, other functions will be transferred such as flight crew licensing.
TechnoKontrol International Safety & Quality Standards - EU Directive ATEX-2014/34/EU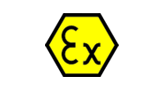 Technokontrol complies fully with the new Directive 2014/34/EU which applies to equipment and protective systems for use in potentially explosive atmospheres as from 26 February 2014. It replaces Directive 94/9/EC.