Content
TechnoKontrol Wikipedia

TechnoKontrol: 1st in Spain for own Technology patents 2013 & 2014

TechnoKontrol has been fully verified and certified by Bureau Veritas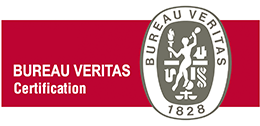 Certificates
ISO 9001 - ES108784-1
ISO 14001 - ES108782-1
ISO 45001 - ES108783-1
ISO 4126
ISO 28000
ISO 37000
NFPA-National Fire Protection Association
NFPA-Asociación Nacional de Protección contra el fuego
TechnoKontrol is a member of the NFPA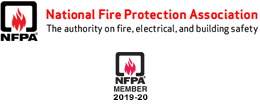 NFPA 69: Standard on Explosion Prevention Systems, 2016 Edition
Prevent deflagration explosions due to combustible dust particles, gases or vapors with NFPA 69. Combustible dust, gases and vapors produced in industrial settings can pose a significant safety hazard.NFPA 69: Standard on Explosion Prevention Systems offers definitive guidance on explosion protection and prevention systems.
ATEX - European Antiexplosive Safety Directives

Dangerous Substances and Explosive Atmospheres Regulations - United Kingdom/ATEX

United Nations Economic Commission for Europe - UNECE - TechnoKontrol

The European Parliament and The Council

Technokontrol's Products & Services are insured by


USA Chemical Safety Board
An independent federal agency investigating chemical accidents to protect workers, the public, and the environment.
About the CSB
CSB Safety Videos
Articles
Articles