TechnoKontrol Safety & Security Technologies
H&S Prevention/Explosions
APPLIED IN THE NATIONAL / INTERNATIONAL STRATEGIC TOURISM INDUSTRIES, HOTELES, LEISURE, COMMERCIAL, GOVERNMENT, PRIVATE AND PUBLIC BUILDINGS ENERGY FUELED/STORED WITH PETROL-CHEMICAL INDUSTRIAL GAS CYLINDERS & FUEL TANKS ON/CLOSE TO SITE.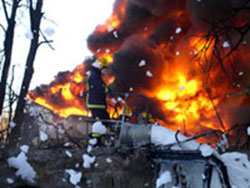 TK-Anti explosion fuel tanks/pipelines, distribution fuel/gas lines, petrol-chemical operational accessories are a "MUST" in these types of buildings and uses where large numbers of public, citizens, tourist, employees, civil servants, authorities are working, living staying in buildings next/close to extreme "explosion and fire bombs", where a simple operational error at refuelling, an accident due to external reasons, deliberate suicide attacks, sabotage, terrorist attacks are and will increase sooner or later in all sectors due to being "soft targets/un-protected sectors" and these above mentioned buildings, locations, infrastructures won´t be immune to these accidental or deliberate acts at present or in the near future where crime, terrorism, installation ageing, low maintenance of these types of installations are increasing the "risk" factors year by year to all of us directly or indirectly.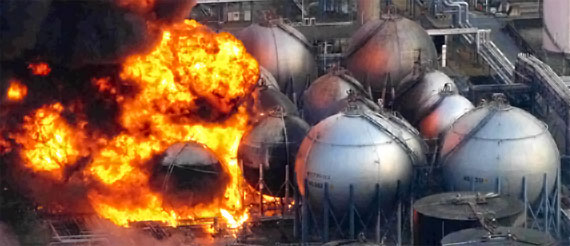 The use of any 10,000-30,000 liters of propane/butane gas cylinders, fuel tanks, chemicals tanks for the use and storage in these establishments or buildings or even used for inside swimming pools, spas, saunas are sufficient to destroy within a matter of seconds whole buildings, town centers and even bringing down tower blocks if these storage facilities are on-site, next to the building structures or near to the underground structure of any kind of these before mentioned buildings.
These high levels of risk factors can´t be only measured by means of the human risk factor, financial, assets, environmental and economic damage of any type of explosion, fire, gas/chemical gas leaks but also seriously due to the "international image" from the "outside-foreign marketing/branding view" towards a nation, islands, resorts, areas, hotel chains, leisure centers, shopping centers, official buildings including hospitals, prisons, military bases, airports, harbors, etc.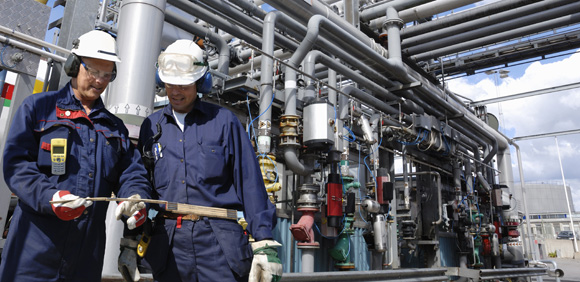 The "international credibility, responsibility, image" of any strategic industry especially the "tourist industry" of any nation is extremely paramount and can´t be left aside or forgotten until the worse happens especially due to cost cutting, non or low investment safety/security programs and especially due to the lack of "safety awareness, security, health & safety directives, pro-active security and safety procedures" not only to protect these national or international visitors at these establishments but also to protect all citizens, employees and end users of these varied services, establishments, buildings in any way or manner.
TECHNOKONTROL SAFETY TECHNOLOGY-IMAGES, DISTRIBUTION AND TECHNICAL VISUAL EXPLICATIONS OF THE INSTALLATION IN THESE TYPES OF BUILDINGS/ESTABLISHMENTS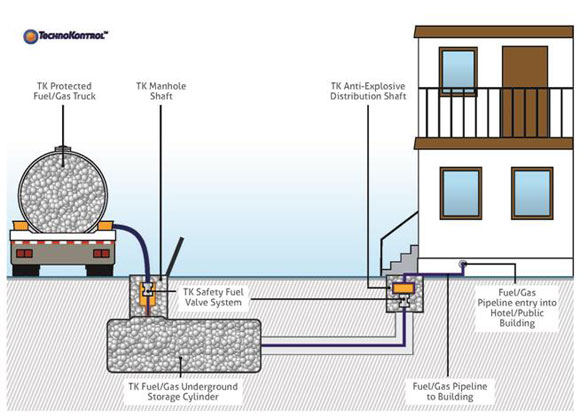 Images of underground industrial fuel storage tank/gas cylinder tanks & fuel truck tanker unloading at location.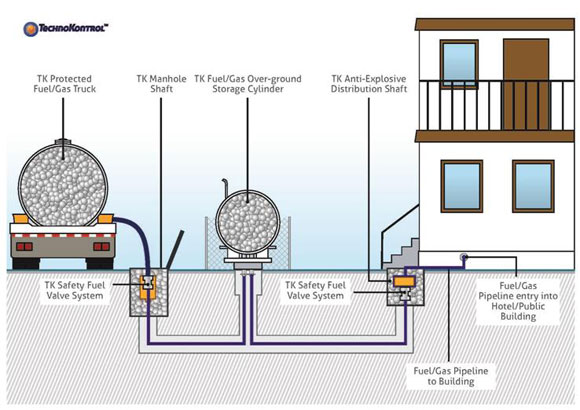 Images of over ground industrial fuel storage tank/gas cylinder tanks & fuel truck tanker unloading at location.
IMAGES OF MANY "REAL FIRES & EXPLOSIONS"
OF THESE TYPES OF PETROL-CHEMICAL STORAGE, CYLINDERS, FUEL TANKS LOCATED ON MANY OF OUR WELL KNOWN BUILDINGS AROUND THE WORLD.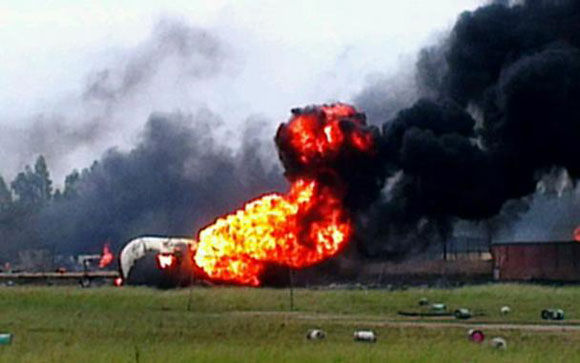 View: Industrial gas cylinder fire/explosion. (USA)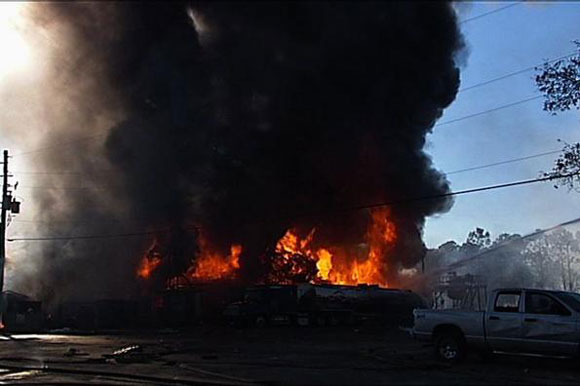 View: Gas industrial cylinder/tanker depot explosion (Mexico).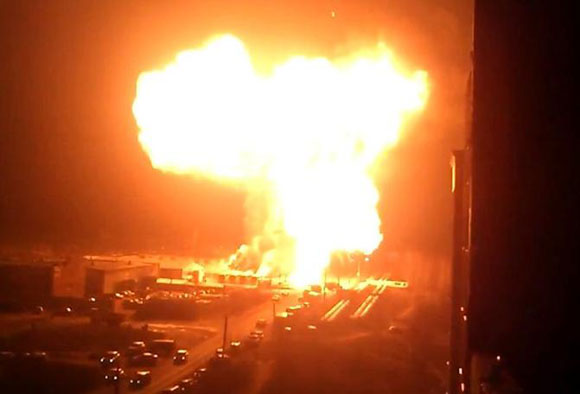 View: Gasification plant explosion (Mexico).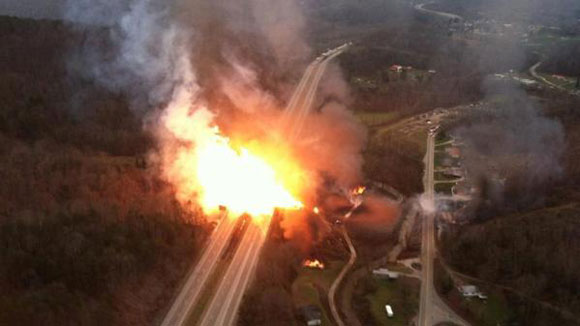 View: Fuel/gas tanker explosion on route for delivery.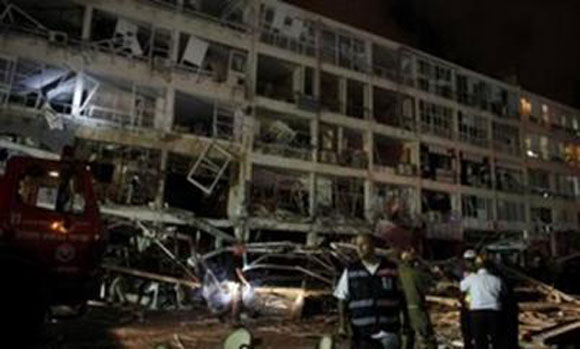 View: Building gas explosion.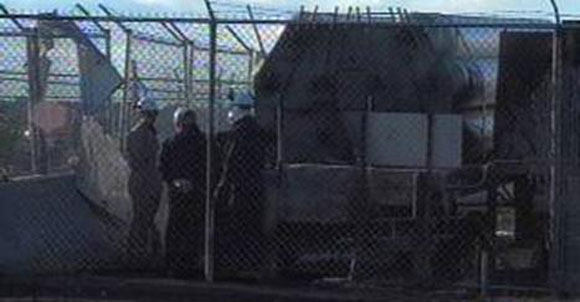 View: Hydrogen gas fuel tank explosions.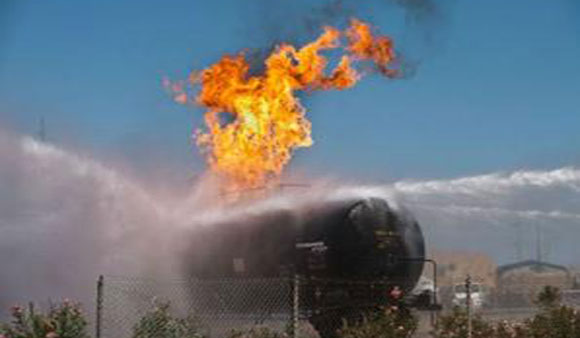 View: Propane gas tank on fire after explosion.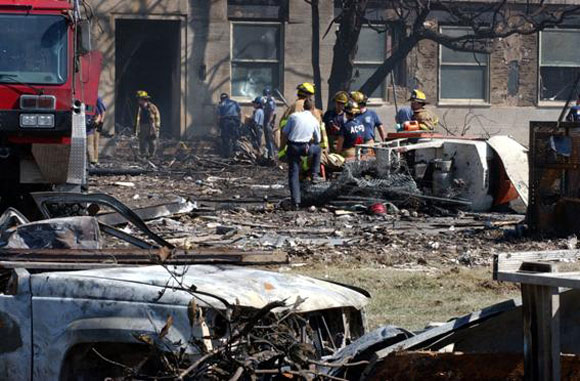 View: Gas explosion Pentagon city area(USA).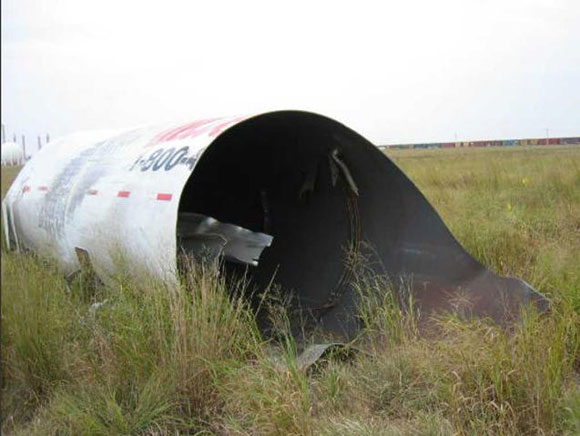 View: Industrial gas cylinder debris which travelled more than 150 meters during the explosion (USA).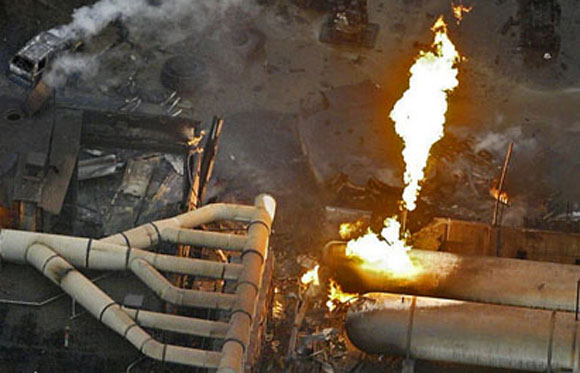 View: Gas refinery & storage facility on fire/explosion.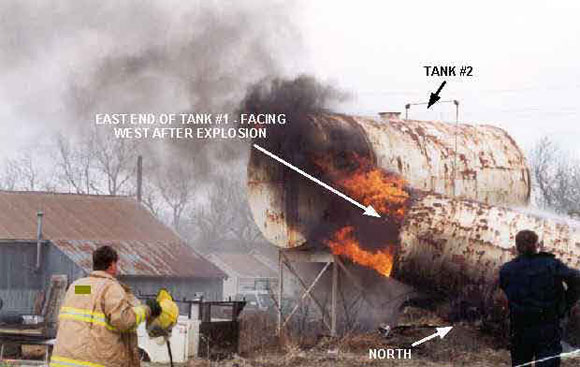 View: Industrial gas cylinder explosion.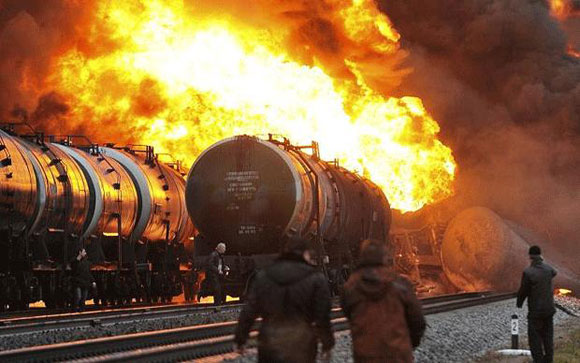 View: Rail freight gas cylinder explosion.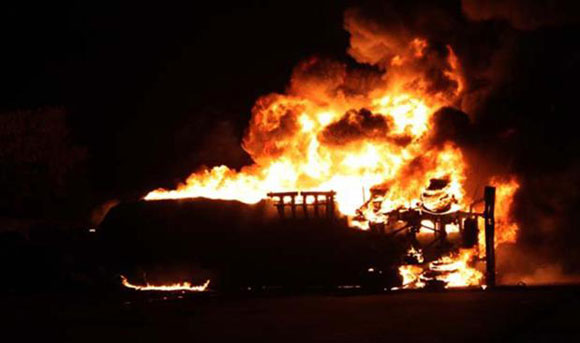 View: Industrial petrol-chemical storage facility explosions in Puerto Rico.(USA).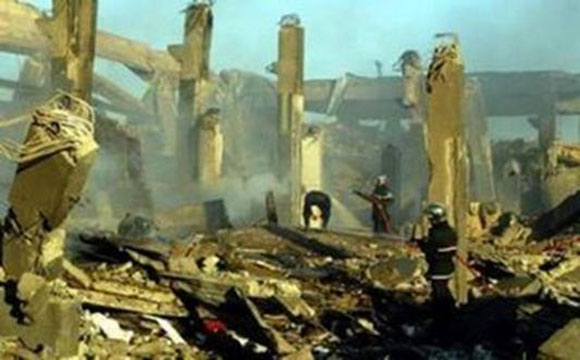 View: Gas explosion of restaurant (USA).
IMAGES OF PETROL/CHEMICAL-GAS INDUSTRIAL STORAGE & REFINERY PLANTS AND INDIVIDUAL STORAGE UNITS PLACED IN THE MENTIONED BUILDINGS/SITES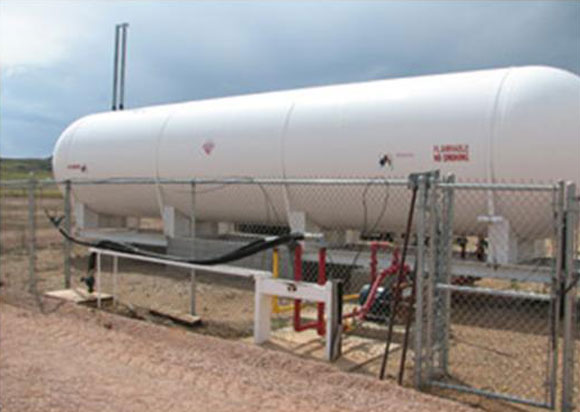 View: Industrial gas cylinder with fencing & external connections/pumping systems for gas/petrol-chemical refueling.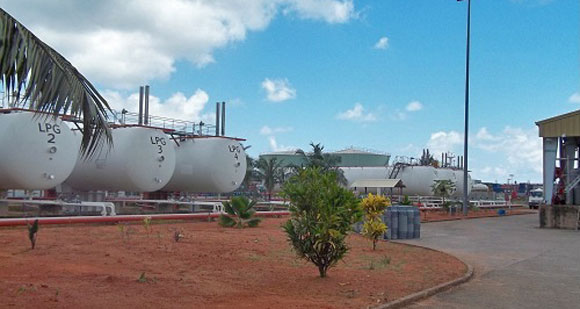 View: Gas/petrol-chemical logistical storage facility.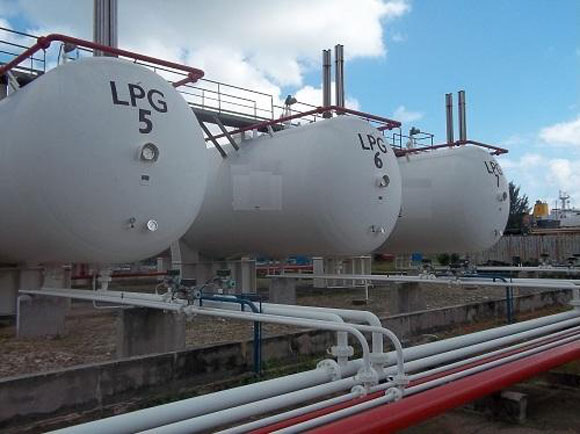 View: Gas storage facility/refinery
Video Presentations
ATEX - Directiva Europea de Seguridad Antiexplosiva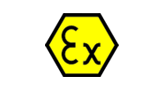 PREPARACIÓN/DESGASIFICACIÓN DE TANQUES DE GASOLINERAS, CAMIONES CISTERNAS, INSTALACIONES DE ALMACENAJE ANTES DE INSTALAR ATEX/NFPA TK-MALLA ANTI-EXPLOSIÓN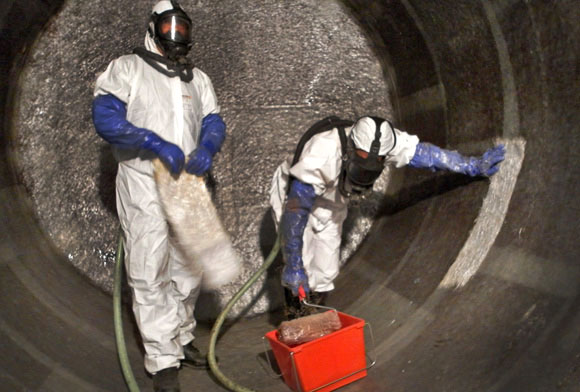 DIRECTIVAS DE SEGURIDAD ATEX/NFPA PARA ZONAS CON RIESGO DE EXPLOSIÓN POR GAS, PETRÓLEO O QUÍMICOS PRESENTES EN LA ATMÓSFERA

ATEX/NFPA DESCARGA PELIGROSA DE GASES Y VAPORES EXPLOSIVOS EN GASOLINERAS, ALCANTARILLAS Y TANQUES DE ALMACENAJE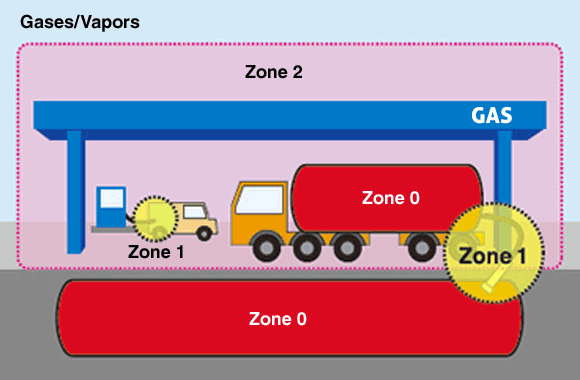 IMAGEN DE UN PUNTO DE REPOSTAJE SIN MALLA ANTIEXPLOSIVA TECHNOKONTROL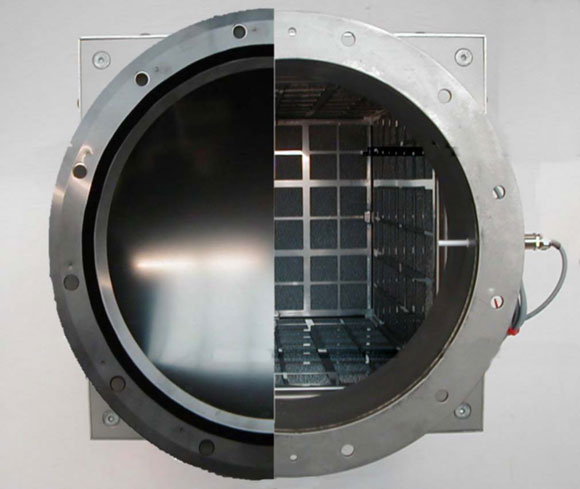 ATEX/NFPA VÁLVULAS DE DESCARGA Y REPOSTAJE PARA GASOLINERAS, DEPÓSITOS DE COMBUSTIBLE, REFINERÍAS, PLANTAS PETROQUÍMICAS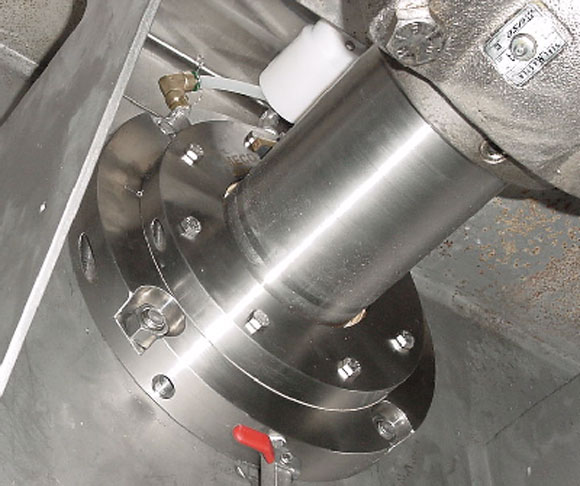 ATEX/NFPA VÁLVULAS ANTIEXPLOSIÓN, ANTI-ELECTROESTÁTICA, ANTI-GOLPE DE ARIETE, ANTI-VAPORES, HECHAS A MEDIDA PARA CADA CLIENTE Y REQUERIMIENTOS TÉCNICOS DE INSTALACIÓN

ATEX/NFPA POZOS EN GASOLINERAS, INSTALACIONES DE ALMACENAJE, AREAS DE REPOSTAJE, ATEX-EU/NFPA DIRECTIVAS DE RIESGO DE EXPLOSIÓN ATMOSFÉRICA POR ZONAS

TECNOLOGÍAS ANTIEXPLOSIVAS DE SEGURIDAD ATEX-NFPA TECHNOKONTROL

ALEACIÓN ÚNICA PATENTADA Y DISEÑADA PARA CUALQUIER REQUERIMIENTO TÉCNICO, DESDE TECNOLOGÍAS DE SEGURIDAD Y PROTECCIÓN HASTA INDUSTRIAS DE PETRÓLEO, QUÍMICAS Y AMBIENTALES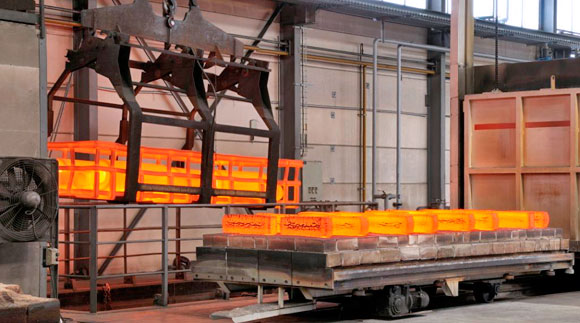 ALEACIÓN CON FÓRMULA ESPECIAL TECHNOKOTROL ANTI-VAPORIZACIÓN, ANTI-TÉRMICA Y ANTI-CARGAS ELECTROESTÁTICAS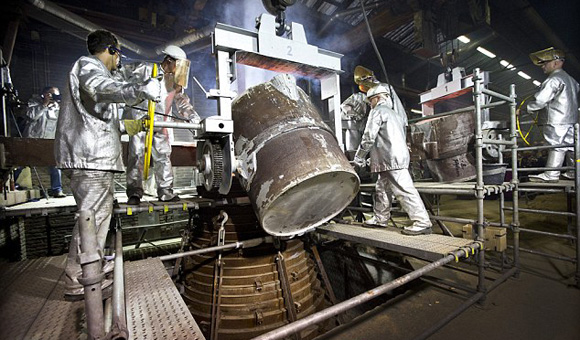 ALEACIONES ANTI-EMPS (PULSOS ELECTROMAGNÉTICOS/RADIACIÓN), AEROESPACIAL/SATÉLITES/AVIACIÓN PROTECCIÓN TÉRMICA EXTREMA PARA REINGRESO ATMOSFÉRICO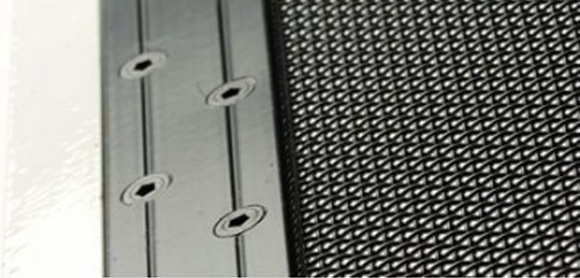 Technokontrol Certificates & Associations
Technokontrol Manufactures, Designs & Researches our safety products in the European Union at the highest possible International Accident,Health & Safety standards.
TechnoKontrol is a member of the NFPA

TechnoKontrol Products are ATEX Compliant
(European Antiexplosive Safety Directives)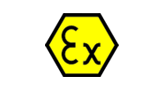 Technokontrol's Products & Services are insured by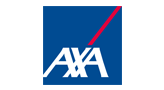 Certificates