Technokontrol Quick Build Housing - Advanced Safety Building Technologies
1. TECHNOKONTROL´S TK-QBH QUICK BUILDING TECHNOLOGIES
Technokontrol and its technological partners; design, fabricate and create machinery in order to produce highly efficient new construction technologies.
We at Technokontrol believe that an essential part of the Technokontrol experience is to provide our client´s with a "Key in Hand" option and we always strive to provide our client's with a 100% hassle free experience anywhere in the world. Therefore if our client´s require us to travel, to supervise or to verify and apply any of our products / services we will always be there side by side so as not only to supervise the project, but also to train and teach the local population on how they can complete the respective project whether it be a private project in the Caribbean to a government´s project within the UAE.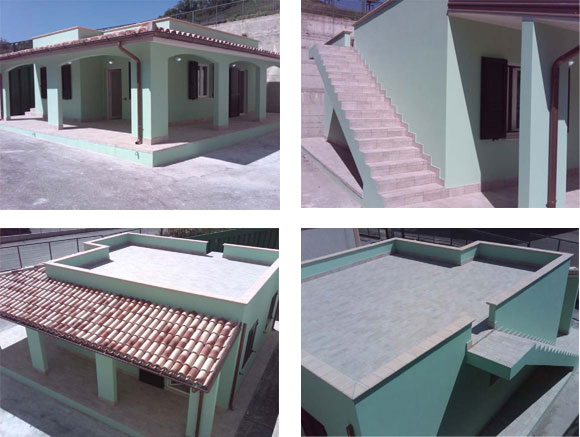 2. INTRODUCTION TO THE TK-QUICK BUILD HOUSING SYSTEM
The TK-Quick Build Housing (TK-QBH) system represents one of the most advanced building systems in the world today as we have been able to mix our own specially designed technologies with that of our industrial associates so as to provide a varied group of technologically advanced machinery.
Due to our large and variable portfolio of both machinery and technologies we are able to build projects that are located within the most demanding of environments (such as that of the tropical rain forest in Brazil) to that of projects that are located within the more technologically advanced countries where both speed and cost savings are the most important items on our client´s wish list.
The general practice that we incorporate into our TK-QBH system is that of combining the classical or traditional building concepts of the past with those of the more advanced technologies of today (i.e. advanced quick dry cement mixtures or structural and industrial chain building programs) which when combined enable us to create a new advanced and secure building system which allows our client´s to save both time and money.
By being able to mix and match these new technologies with the old we have been able to bring the latest nano-technology raw materials; expanded foams and our new TK-QBH building panels (these can be produced either in the form of a single wall panel or a double reinforced building panel) to the market and by doing so these new technologies will help to increase both the buildings structural strength and protect them against heat; fire and electromagnetic radiation. Please note that all our TK-QBH panels include our Technokontrol VI Generation Alloy.
To conclude by combining these technologies with our TK-QBH systems we are able to increase the building capacity whilst reducing the building time and all this without reducing the quality, safety or longevity of our product´s lifespan.
3. CHARACTERITICS OF OUR TK- QBH SYSTEM
The principle benefits of using our TK-Quick Build Housing Technology are;
1. Flexibility; we are able to design and manufacture moulds, kits, panels for any type of project from a conventional home to a complex hotel or hospital.
2. Efficiency; Prior to commencing any project, we ensure that together with our client we have pre-designed and covered every possible point of the project and thus we know exactly where to incorporate each and every water mains, internal and external sewage system, power and energy connections, advanced robotics and telecommunication systems without overlooking the possibility of including any of our advanced Technokontrol products such as our TK-Gas alarm systems or our TK-Techno-led lighting (the most efficient LED technology available on the market today).
3. Logistical: We provide our client´s with the possibility to manufacture these products onsite anywhere in the world so that we can deliver the respective building materials more efficiently in order to complete the building project in a more cost effective and time efficient manner. Again due to knowing exactly what is expected from our client´s, we are able to transport the exact machinery, engineering equipment and architectural aids required in order to create a personalized TK-QBH building team which is located onsite until the respective building project has been completed.

If the above production plant onsite is a requirement of our client, we will ensure that they have been informed upfront and will have sufficient time required in order to prepare all the operational requirements needed in order to complete the project. Typical requirements of our TK-QBH production plant are for example the type of building space required; storage facilities; power and energy requirements needed in order for us to be in a logistical position to operate both effectively and efficiently so as to complete the respective project on time.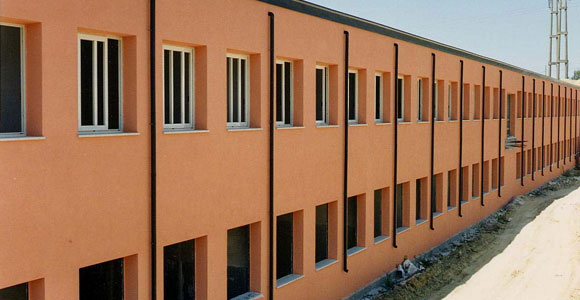 However if obviously our client does not have the resources or does not wish to have a TK-QBH building plant onsite we can provide them with other alternatives such as building the materials and panels within one of our factory´s in the E.U. & then transport them directly to the designated project in a special "kit" format. Our TK-QBH "kits" are designed for easy installation and as they are built within the E.U. they come with all the respective building requirements and standards with the only variable cost being that of transportation.

The main characteristics of our products reach high levels of efficiency and as a general idea they are at least of the following (please note that these levels are normally surpassed);
Thermal
Simple TK-QBH Panel PCS08 - Thermal transmittance up to: +0,577W/m2K;
Simple TK-QBH Panel PCS12 - Thermal transmittance Up to 0,396 W/m2K;
Wall Block TK-QBH Panel PCS16 - Thermal transmittance Up = 0,30 W/m2K
Sound Proof Test in C.S.I.
Simple TK-QBH Panel PCS08 – with normal cement - Rw = 37 dB
Simple TK-QBH Panel PCS16 – 20/160/20 ready mix - Rw = 47 dB
Simple TK-QBH Panel PCS24 – Wall Block TK-QBH panel- Rw =57 dB
Anti-seismic building certification
Fire / heat resistance: REI 120 (Res. 120 min) for an 18 cm thick wall.
TK-Heat / Fire Protective panel 1600º up to 3 hours (for a 1,5cm thick panel)
4. TK-QBH PRODUCTION LINE
The TK-QBH production plant can manufacture any size, any format, any type of building panel required along with any other additional materials. Also depending on the size and building design a specialist software program will be developed so as to ensure that the respective building program is accomplished in the most effective and efficient manner.
5. TYPES OF MACHINERY
Due to our design engineering and fabrication team (DEFT) working with several different technological partners we tend to use a mixture of the latest (most advanced) technological machinery available today which enables us to provide our client´s with their own custom made technology in order to ensure the success of their respective project.
As our production machinery is extremely sophisticated it may sometimes be difficult to manage a TK-QBH production plant within extremely inhospitable conditions (i.e. where an inconsistent power supply exists). Therefore we always provide our Technokontrol guarantee that in such situations we will tailor make each TK-QBH production plant (via using our latest technologies i.e. TK Omega RF5000 Magnetic Generator) so that our plant will be able to complete each project in an effective and efficient manner.
Below is an example of some of the machinery we utilize within our TK-QBH production plants:
A. Galvanized or standard wire in coils:
A- The Process of the galvanized wire; includes the following phases:
Phase A1
Perfect straightening and cutting of the required wiring which is indicated within the program production report (this report is generated by our technical office). These coils are stored near the straightening and cutting machine and as they all contain a different diameter they are loaded onto the pay-off via a crane after which the operator feeds the wire through so as to start the straightening process.

Picture 1 - Wire Straightening Machine RFV6/6 (Machine to straighten and cut smooth and corrugated metallic wires. The machine is equipped with a collecting bench for transversal and longitudinal bars
Phase A2
When the wires are straightened, the operator set theses in the automatic bench loader of the welding mesh machine. Through this system the longitudinal and transversal wires are welded together thus creating the mesh required for the panel production process. As the electrical welding of the wires is able to use different diameter´s it's possible to produce meshes with a pre-established and variable lengths.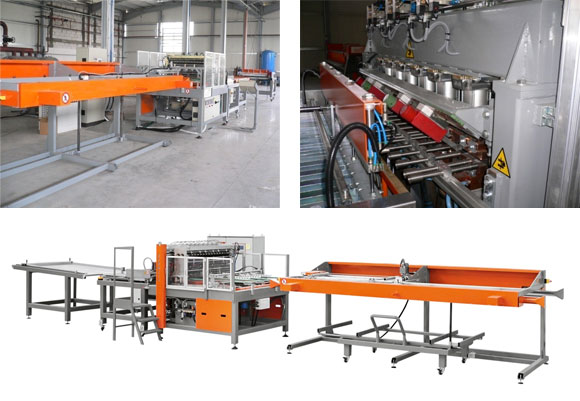 Picture 2 - Automatic Welding Mesh Machine ML1250BB (The automatic welding machine is necessary to produce mesh obtained from pre-straightened wire, both longitudinal and transversal. The machine is composed of one automatic loading bench and one unloading one bench. The welding bench also includes; pneumatic pincers with a double effect for the longitudinal wires docking, the pneumatic welding units with double push and the transformers.)
Phase A3
Mesh production line BC, using coils for longitudinal bars and straightened wire for cross wires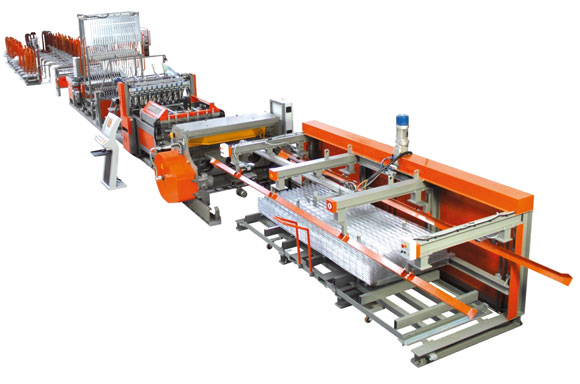 B. Process of the EPS
We always consider the most complete hypothesis production via including the following phases:
Phase B1
Steam generation, accumulation, distribution and water treatment for the EPS plant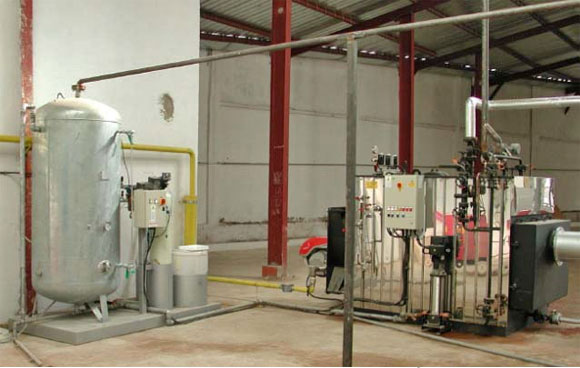 Picture 3 – Thermal Central for steam generation and distribution
Phase B2
Pre-expansion of the polystyrene grains with steam and intermediate storage during all the time necessary to complete drying phase (normally this takes 24 hours at average room temperature).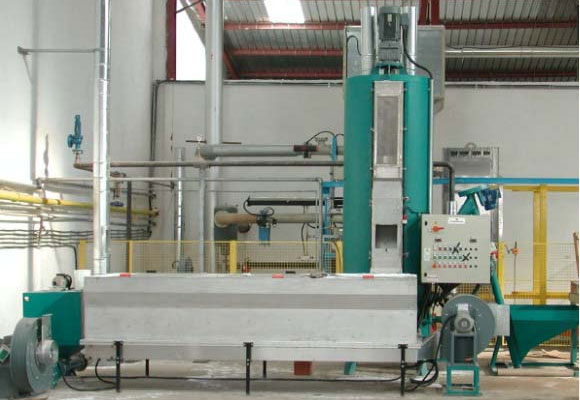 Picture 4 – Continuous pre-expander TD-PEC complete of raw material loading system, fluid bed and Venturi injector to transport the pre-expanded material to the seasoning silo
Phase B3
Pre-seasoning for Pre-expander material, this takes place prior to the loading process commences within the moulder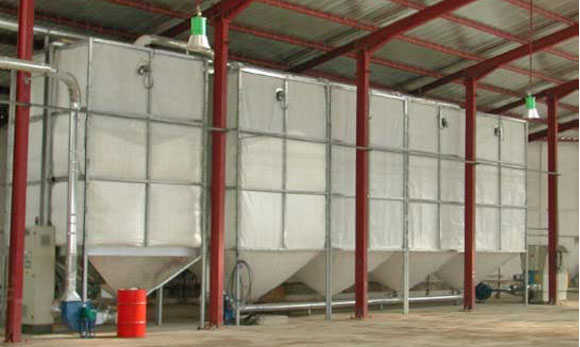 Picture 5 – Seasoning Silos for Pre-expander Material - Made in Trevira canvas with reinforced V shape bottom on steel structure
Phase B4
Final expansion of the pre-expanded product with a block shape of dimensions apt to obtain (normally) the EPS sheets with the standard width of 1200 mm and a maximum length of up to 3000 mm with variable thickness
Picture 6 – Block Moulding Machine. The purpose of the plant is to manufacture polystyrene blocks with predetermined dimensions starting from pre-expanded raw materials, pre-ground recovered materials, or a combination of both. Plant cycle management is completely automatic and assigned to two checking levels
Phase B5
Storage of the PSE blocks for the drying "seasoning", which in a favourable climate condition can take some days to finish
Phase B6
Squaring of the dried blocks and cut into sheets of a specific shape and dimension according to the final type of product required for the respective project. Depending on their condition (i.e. they must be clean and they must not contain certain substances such as dust) the remaining EPS scraps can be collected and recycled. The operator then loads the EPS blocks onto the machine and selects the program to produce a specific shape according to the panel typology required. When the sheets have been cut accordingly, the same operator will then transport and stack the sheets within the proximity of the panel assembling machine.
Phase B7 After collecting and recycling the EPS scraps they are then brought to the dossing unit in order to decide what percentage of virgin and recycled material will be used for the next batch of EPS blocks
C. Assembling panel process
The assembly of the panels are completed via using an electro welding process of 6 wires (in transversal and perpendicular position to the panel surface) to the booth meshes, creating a "sandwich" with the EPS sheet placed in between, which is previously inserted by the operator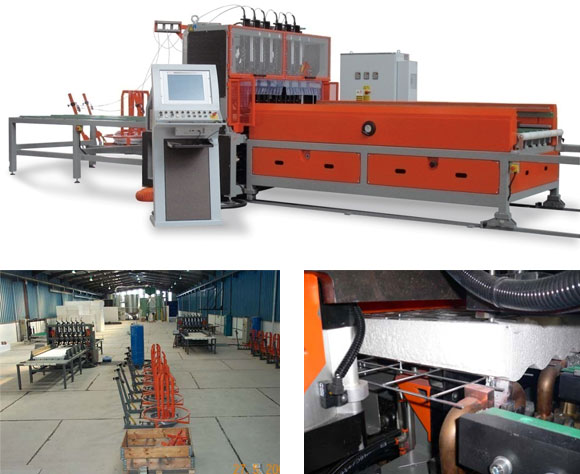 Picture 8 - Automatic Welding and Assembling Panels Machine (The machine has the function to assemble the panel, welding the vertical connectors to the meshes, positioned horizontally on the welding bench, including between them the polystyrene sheet already moulded by the polystyrene cutting machine. In this way single, double and roof panels with different thickness can be produced. The machine is composed by the following elements: loading bench, welding bench, wires pay-off stations, control board, push-bottom strip board. Concerning the safety all the devices are conform to the CEE norms.
D. Machines and Factory Accessories
D.1 CUTTING MESH MACHINE

Picture 9 - Cutting Mesh Machine: The machine has the function to cut the electro welded mesh and to produce the flat elements for the panels reinforcing, essentially near the windows and doors. The machine is composed of an electro welded metallic structure that supports the different elements and equipped with a cutting and feeding motor
D.2- BENDING MESH MACHINE

Picture 10 – Bending Mesh Machine: The machine has the function to bend the electro welded mesh and manufacture the angular reinforcing elements for panel reinforcing, especially near the corners. The machine is composed of an electro welded metallic structure that supports the different elements and is driven by 2 electric motors
D.3 GYROSCOPIC WELDING PINCER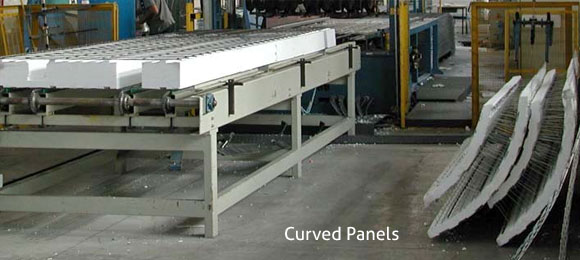 Picture 11 – Electronic Spot Welder: Welding machine positioned at the end of the working cycle, on which it is possible to move the assembled special panels. It is equipped with a pneumatic cropper enables to cut the special panels planed by the technical department and according to the production drawings. The transformers are coated with F class insulation material. Test are using 4.000 Volts. 6.
PRODUCTION PLANT GENERAL LAY OUT/TK QBH PRODUCTION PLANT
6.1. General production plant design:
Covered manufacturing area-warehouse
3000 m² (approx.) (An extra 500mtrs is required for offices and general staff areas).
Non- covered area-open storage/loading section.
3000 m² x 2 (approx) (Depending on the size of the plant these general required dimensions will need to be adapted accordingly)
Total required production plant area 6000 m² x 2 (approx.)
Electrical & Power Plant Requirements:
Before the arrival of the machinery a general electrical power installation must be ready for immediate use. The electrical power main circuit must be for a capacity of 600KW connected to a stabilized industrial power line/grid. The electrical power installation must be divided into two main sectors, one for the EPS plant section and the other for the cement fabrication section. We also will require a compressed area section and all required other technical designs which will be forwarded by the TK-Global Engineering Team before arrival of any of the machinery
6.2. Plant Production Capacity
The TK-QBH Production plant capacity will differ depending on several design factors which may include from general plan lay out design to the required formats or types of sizes of panels projected.
The normal established parameters are as follows: Simple Panel, length: 3m, reinforced with metal wiring, with the EPA built internally to a 60 mm thickness and a density of 15Kg/m³.
The estimated normal plant production capacity is that of 1,200 meters per 8 hour shift. This estimated capacity is when the plant is working at a normal operation speed with all fabrication settings designed and allocated accordingly.
6.3. TK-Engineering & Management Team-Plant Staff Program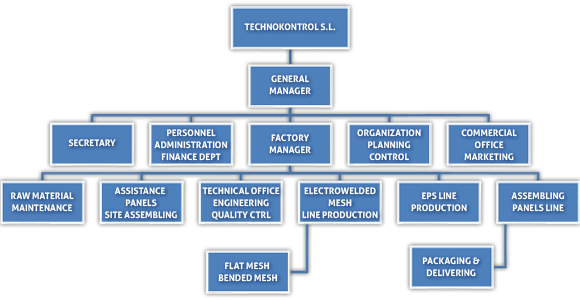 TK-QBH production plant Personnel required
1 Plant Engineer-Technical Department
1 Electronics Engineer-Technical Department:
2 Construction engineers (AutoCAD);
1 Software Engineer. (Sismi CAD software);
10 General Plant employees
6.4. Time frame for installation
| Time frame ex works delivery & shipping time | 120 days |
| --- | --- |
| Installation Training & Plant Start Up | 60 days |
7. TK-QBH GENERAL DESIGN PROGRAMME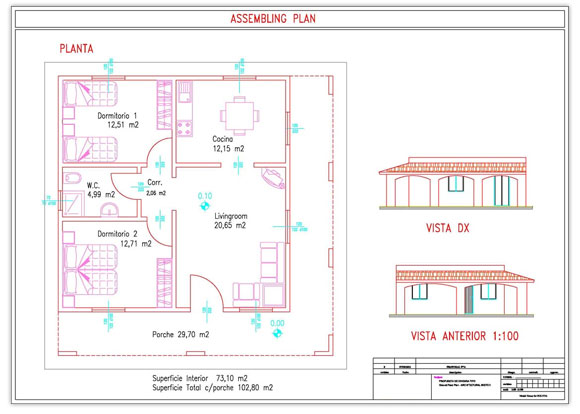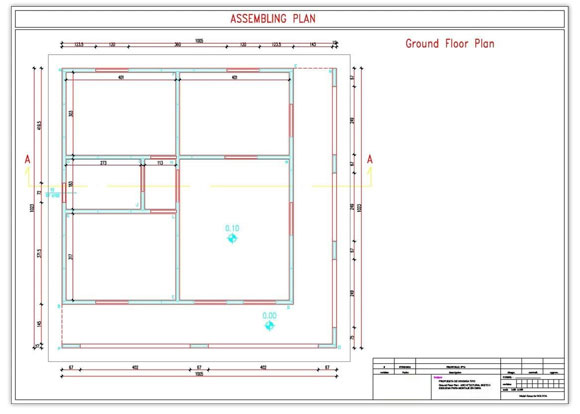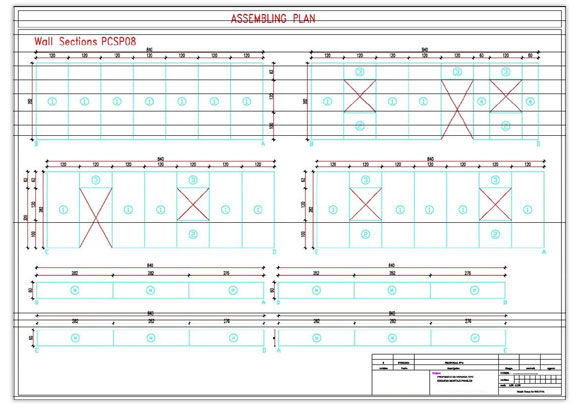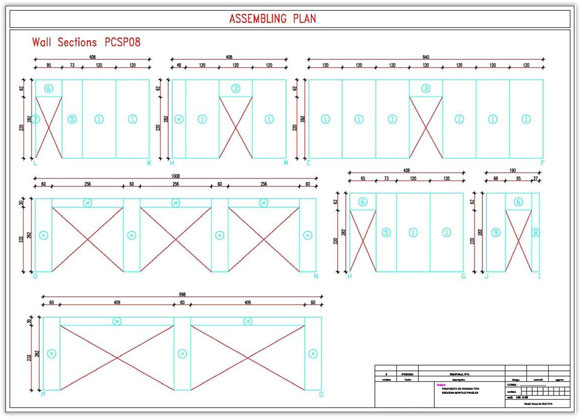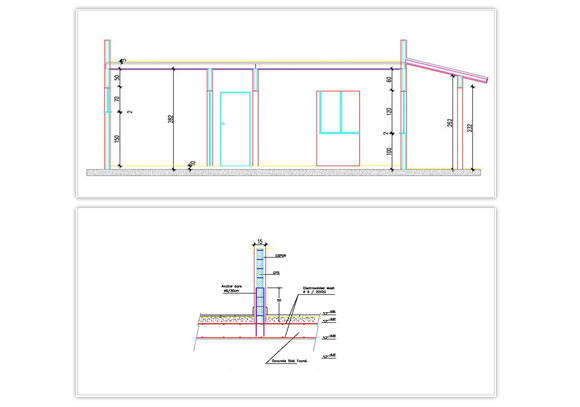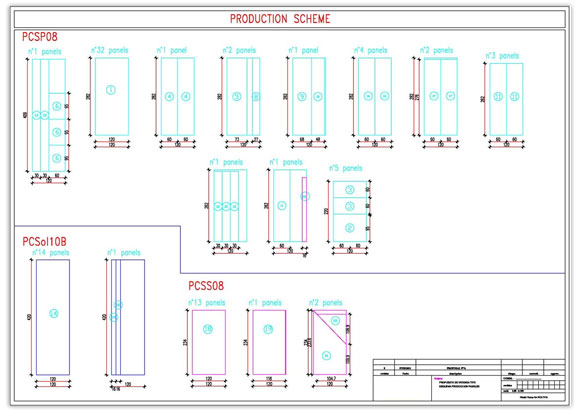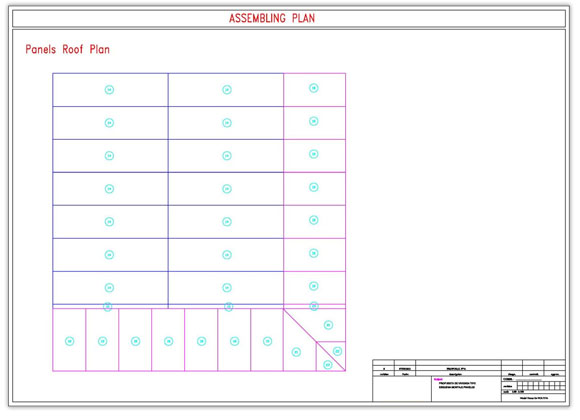 Technokontrol Certificates & Associations
Technokontrol Manufactures, Designs & Researches our safety products in the European Union at the highest possible International Accident,Health & Safety standards.
TechnoKontrol is a member of the NFPA

TechnoKontrol Products are ATEX Compliant
(European Antiexplosive Safety Directives)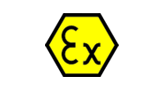 Technokontrol's Products & Services are insured by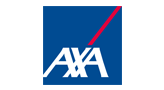 Certificates