TK Maritime - Sea/River/Lake/Safety, Efficiency & Security Technologies
Technokontrol Maritime Safety Technologies can provide its clients the best possible and of the highest safety, security, efficiency standards to prevent these operational, long terms assets in being protected as much as possible in the event of being attacked, sabotaged, suffering of accidents or operational incidents during maintenance, transport, refueling, loading, unloading, port deliveries, bunkering, etc.
TK-Maritime offer its clients the possibility to use several of its unique, patented, guaranteed safety, security, efficiency technologies for the use of any petro-chemical transports especially by maritime transportation methods.
Technokontrol can offer these following benefits which are being used already by government navy and safety maritime departments around the World:
No explosions due to gas, fuels leaks due to external-internal accidental damage.
No corrosion or oxidation inside the double hull, exterior or internally inside the vessels fuel tanks.
No oxidation in the full fuel tank deposits due to Technokontrol anti-corrosion technologies.
No algae growth inside fuel deposits protecting fuel quality and fuel chemical standards.
All NEW/NON OPERATIONAL fuel tankers, vessels, barges will benefit from 100% anti-corrosion, anti algae growth from the very start before operation once the alloys have been installed at the shipyard.
All USED/OPERATIONAL fuel tankers , vessels, barges will benefit that their present oxidation, corrosion, algae growth issues, complications will be" HALTED/STOPPED" with immediate effect once our Technokontrol Alloys are installed but the already present corrosion and/or algae growth will not be returned to new standards but will be "halted" to again extend the operational life of the vessels and thus its financial amortization.
No petro-chemical properties or chemical compositions changes will occur due to being in contact with Technokontrol alloys at any stage.
Reduction of fuel vaporization if fully installed of up to 98% of the fuel transported or delivered.
Reduction of aprox 5%-12% due to fuel fumes, vapors vaporization if only used between storage facilities, road tankers, petrol station, final end user, the client.
No electro static charges can ignite the protected fuel tanks from climatic electrostatic charges or due to human operational reason as static for un-loading/loading fuel tanks at high speeds or similar reasons.
Reduction in "sloshing movement" especially at high/strong seas where the vessels will not suffer from "sloshing" especially when not fully loaded or even empty when the ship to mostly more prone to have ballast or fuel movements.
The use and operation of using Technokontrol "Safety Anti-Explosion Valves" and even the unique, patented advanced "High Speed Valve ", which can increase loading/unloading of fuels, petrol-chemicals depending of each type of fuel from 25% to 52% faster and with no risk of explosion fire, or ignition.
The reduction of "sloshing movement" is also beneficial due to reducing metal stress at all external and internal vessel design levels also extending the vessels operation live span due to this and the reduction of corrosion which sea vessels suffer greatly.
Technokontrol Alloys only occupies 1% in MESH format of the fuel tanker capacity thus a 100 ton fuel tanker will only lose 1 ton of fuel capacity per 100 tons. Thus 99 tons fuel net capacity is still remaining for the operator to be used.
Technokotrol weighs only 0,25-0,50 grams per liter of fuel capacity thus 1000 liters or 1m3 of fuel the alloy installed only weighs from 25- 50 kilos installed due to its extreme light weight properties. The weigh difference is depending in the alloy required due to the vessels usages, age, climatic routes, production transport thus being of" lighter or heavier" alloy weight for each type of vessel and of use.
OIL, PETROL-CHEMICAL SEA TANKERS, PORTS & REFUELING BARGES TECHNICAL DESIGNS & EXPLOSION INCIDENTS BY SABOTAGE, PIRACY TERRRORISM OR ACCIDENTS EXPLANTIONS, IMAGES, DEMOSTRATIONS.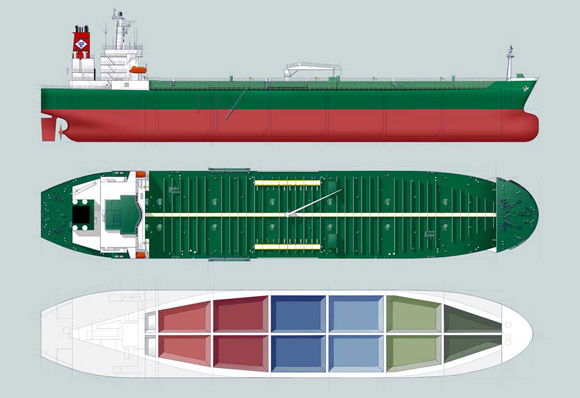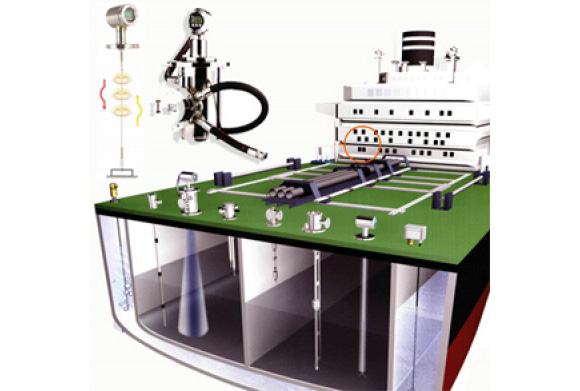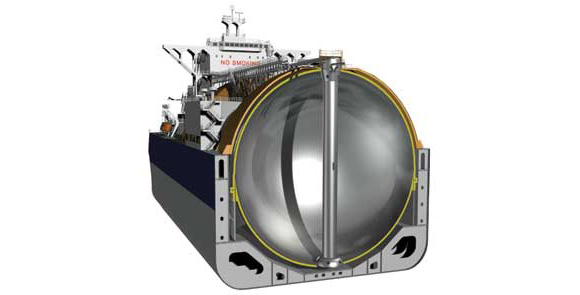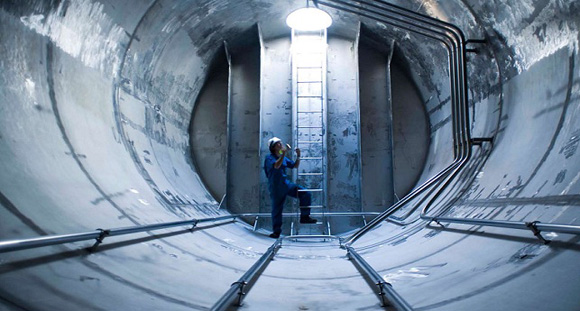 IMAGES OF SEA FUEL TRANSPORT VESSELS, PORTS, FUEL BARGES,BUNKERING VESSELS ATTACKED BY TERRORISTS, SABOTAGE, PIRACY OR OPERATIONAL INCIDENTS/ERRORS FROM AROUND THE WORLD.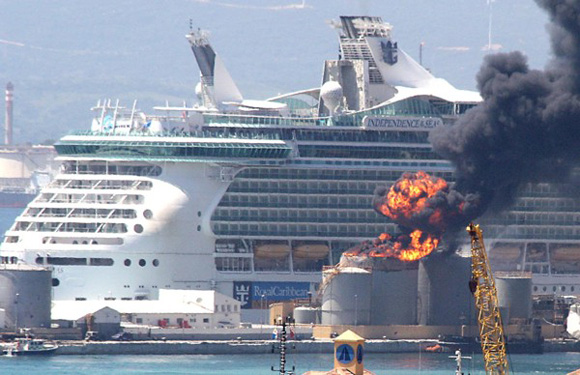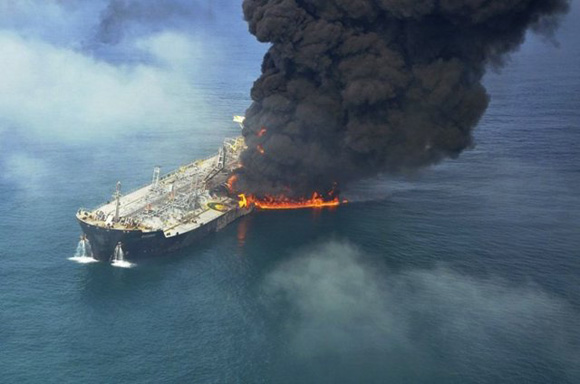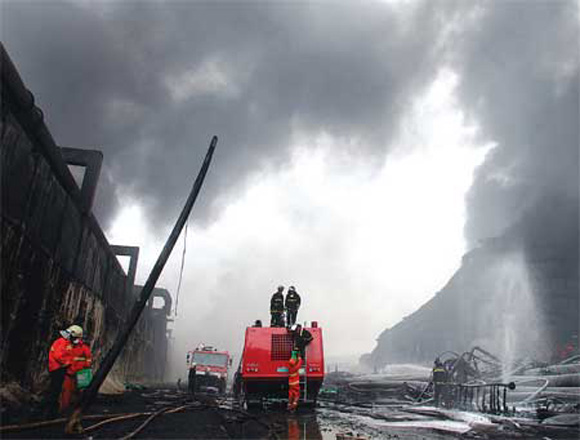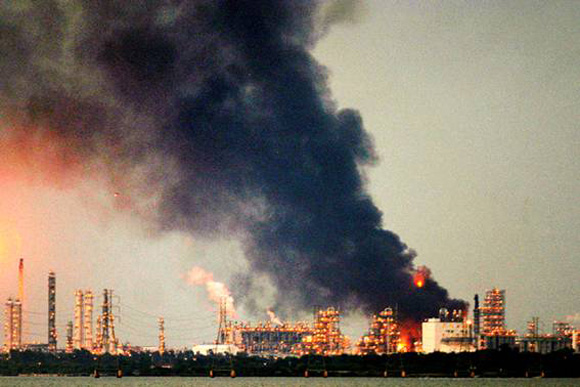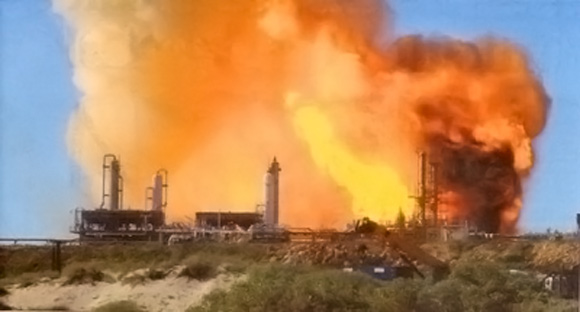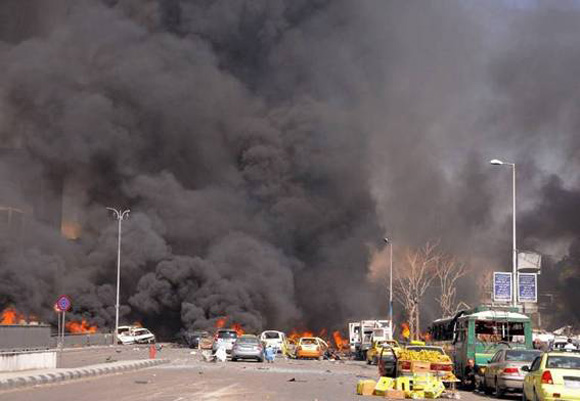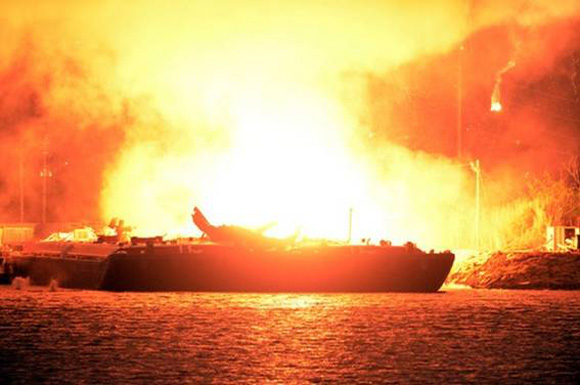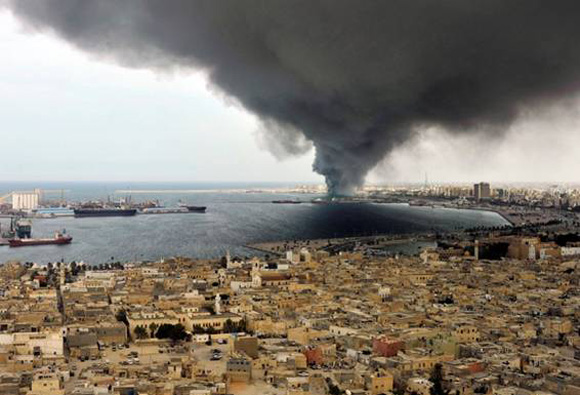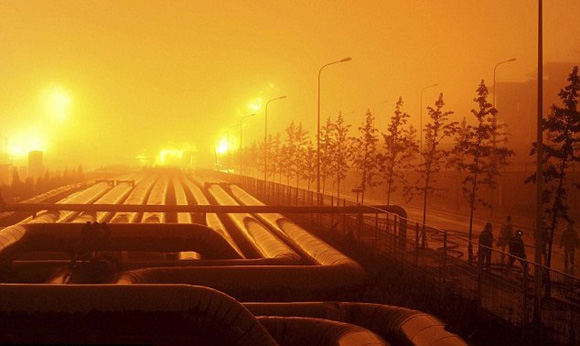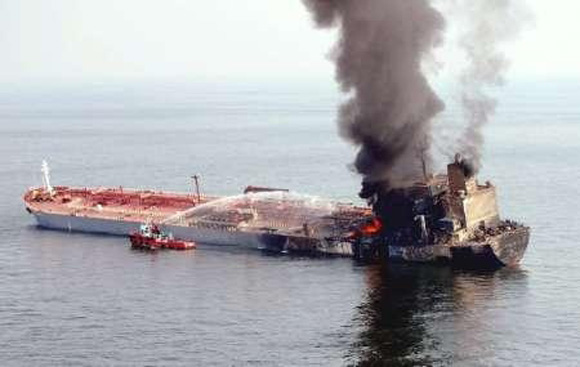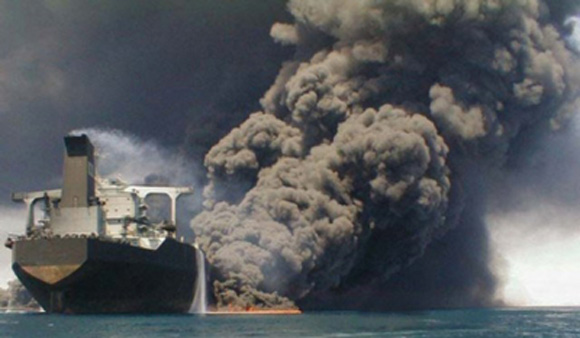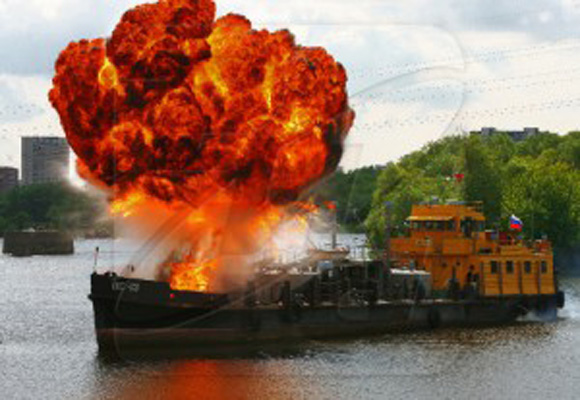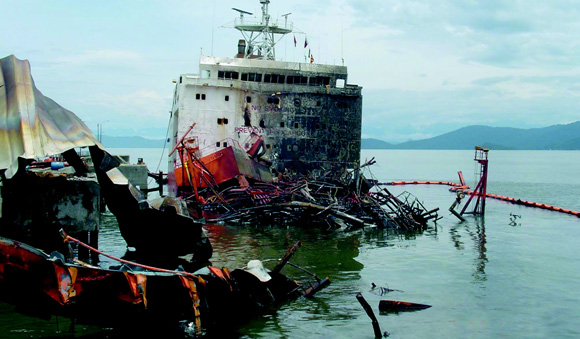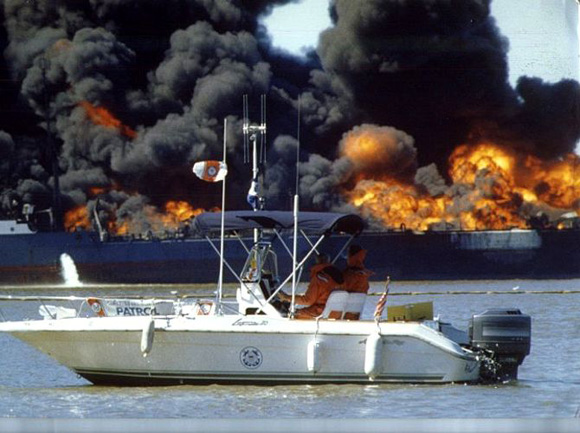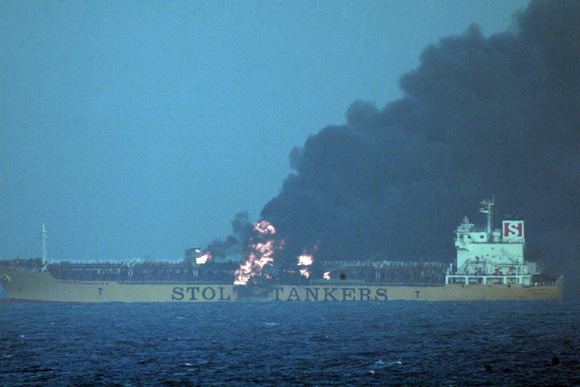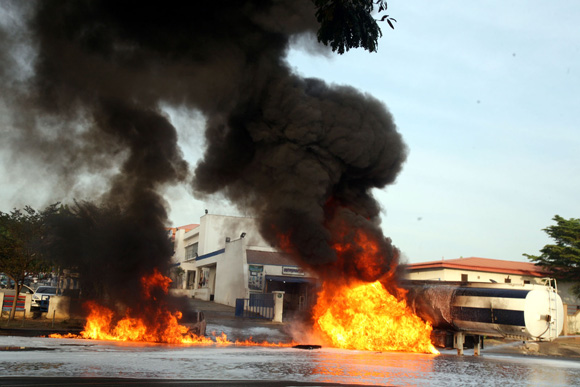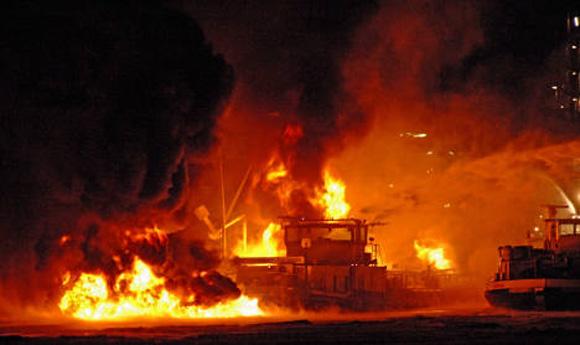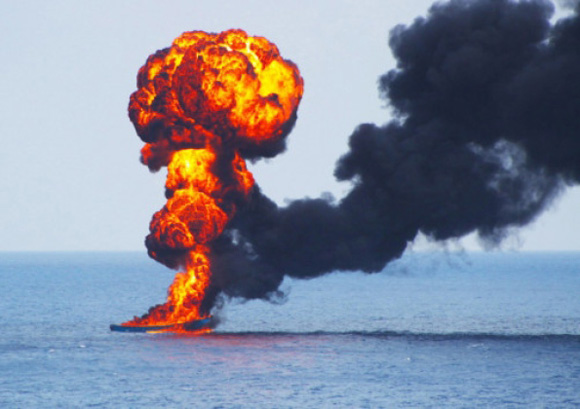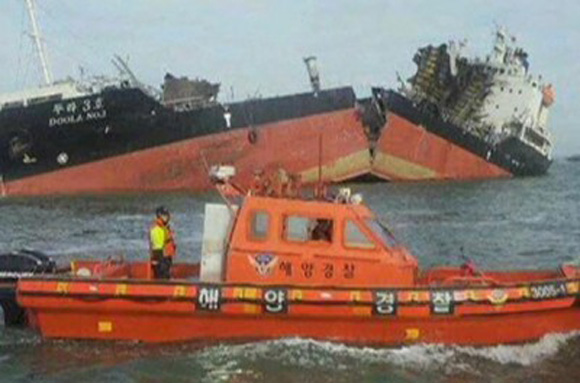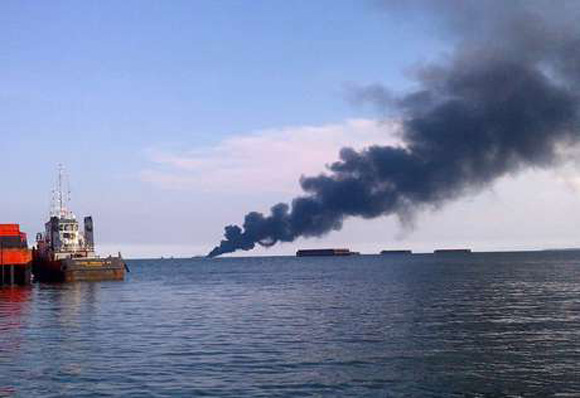 FUEL BARGE BUNKERING FIRE & EXPLOSIONS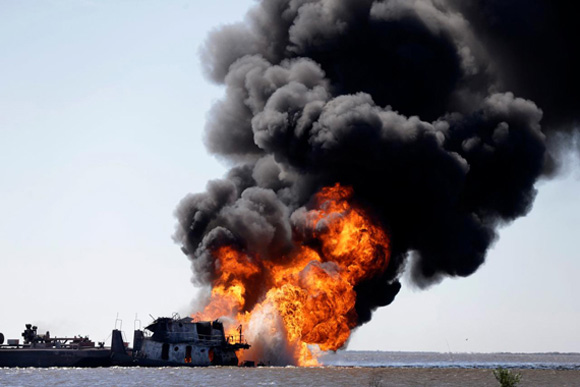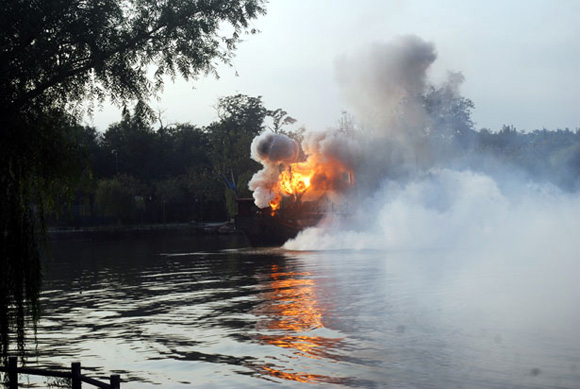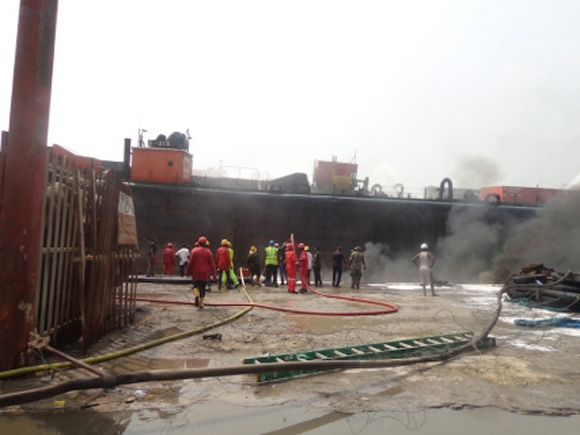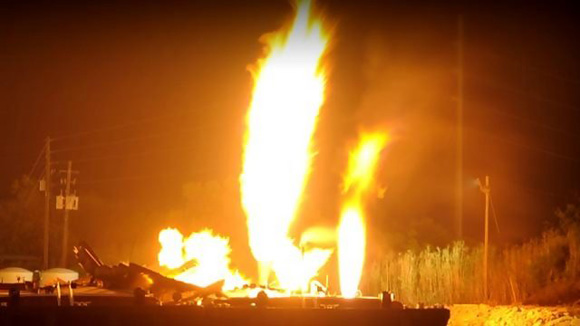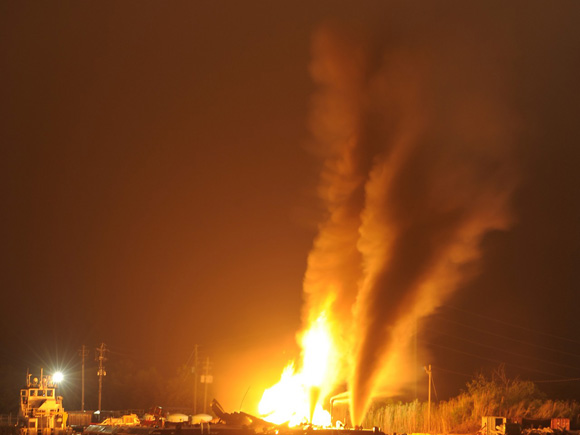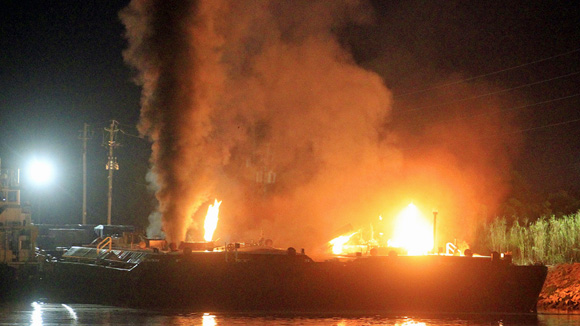 Fuel tank internal installation process images depending on size, volume, petro-chemical stored
Larger Fuel/Jumbo tanks will require specialist infrastructure systems designed and installed by TK-Global Engineering to install fully the internal volume of the tanks with our anti-explosion, anti-vaporization, anti-corrosion, anti-algae, anti-electrostatic safety and security technologies.
Empty tank - Tank without protection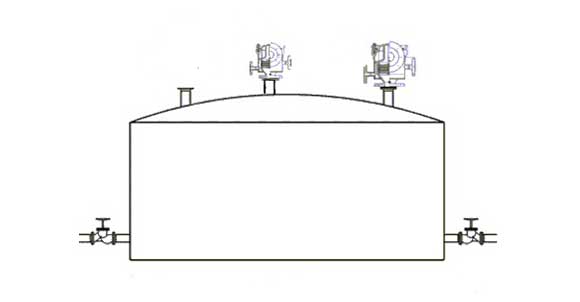 TK Alloy being installed into tank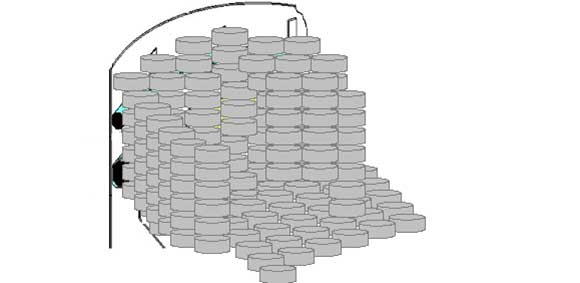 Full tank - Tank completely protected with TK Alloy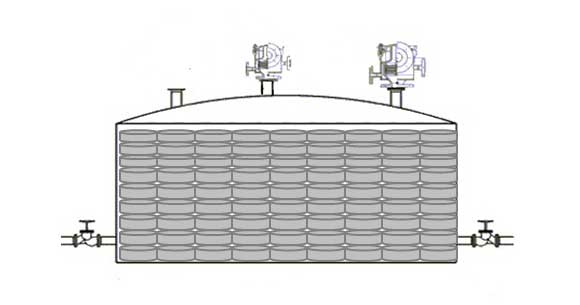 Chemical accidents, sabotage & terrorist actions against strategic national industrial, commercial, economic and transport systems.
An Anti-chemical fire fighting/chemical protection machine is seen at the site of a chemical freight train explosion trying to dispurse atmospheric chemicals which may reach the general population or even injure, kill, fire fighters, civil protection , health & safety operators, investigators, law enforcemnet operatives an and ground-aerial emergency services, etc.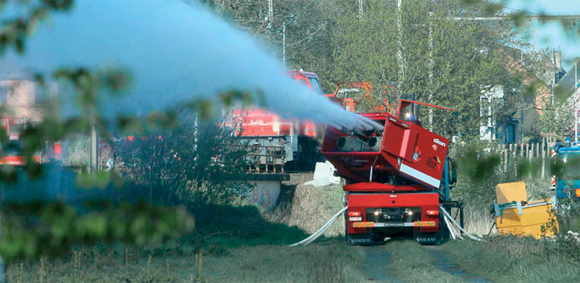 These safety & security anti-chemical contamination systems can be used, transported, installed in all types of our Technokontrol vessels, transports, safety platforms involving petro-chemical plants, storage facilities, refineries, chemical production plants, pipelines, rail freight, ports, harbors, etc.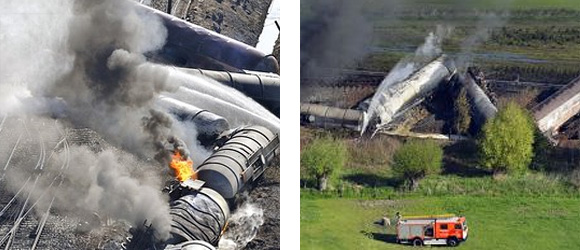 Chemical transports can not only be used for normal industrial & commercial use but also used for an easy, effective way for sabotage, terrorist, anti-system attacks in any nation at global level as chemicals accidents or incidents can be easily made into chemical explosives7explosions with the simple derailment of a train, road tanker, saboatge of port chemical refueling/discharge facilities, internal plant fires, emergency operational system closures, etc.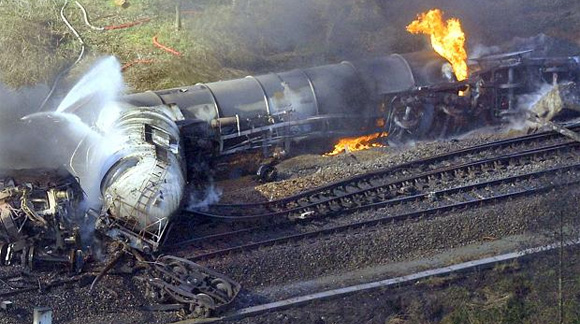 Worst of all of atmospheric chemical sabotage, terrorist attacks which can be covered as operational accidents but really have political, strategic social, media and economic intentions to effective whole transport networks and closing, evacuating town, cities, general population.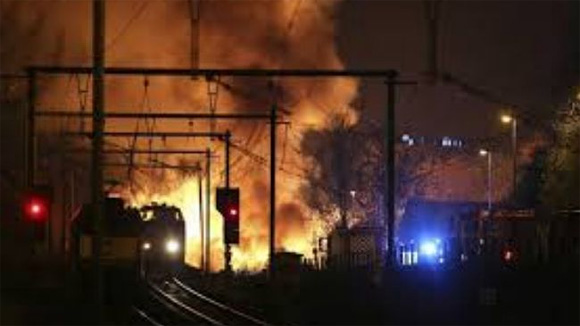 These accidents have  already occured three times in the last year in Belgium where we all believe that safety and security are always of the highest european levels but as one can see these accidents or attacks can happen to any nation, operator, anywhere and at anytime globally, thus prevention, security and safety using Technokontrol technologies is and always will be paramount at all levels, especially at government, transport,law enforcement,civil protection, health & safety levels for any nation regardless of its global location.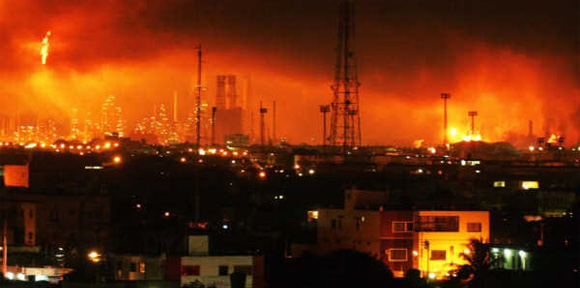 Video Presentations
Documentation
ATEX - European Antiexplosive Safety Directives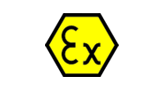 PREPARATION/DEGASIFICATION OF A PETROL STATION FUEL TANK, FUEL TANKERS, STORAGE FACILITIES BEFORE ATEX/NFPA: TK-ANTI-EXPLOSION ALLOYS INSTALLATION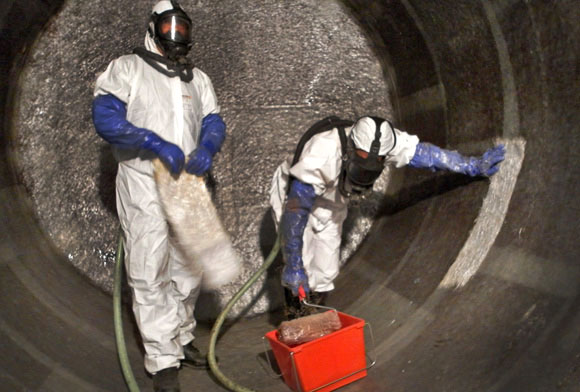 ATEX/NFPA SAFETY DIRECTIVES FOR ATMOSPHERIC GAS/PETROL-CHEMICAL RISK-EXPLOSION ZONES

ATEX/NFPA EXTREME DANGER-DISCHARGING OF EXPLOSIVE GASES/VAPOURS AT PETROL STATIONS, MANHOLES, STORAGE TANKS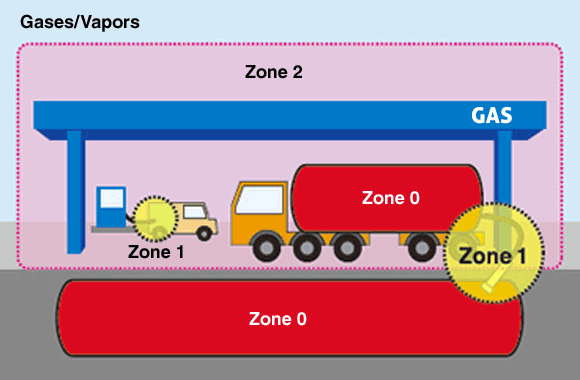 IMAGE OF AN ATEX/NFPA PETROL STATION MANHOLE REFUELING POINT WITHOUT TECHNOKONTROL ANTI-EXPLOSION ALLOYS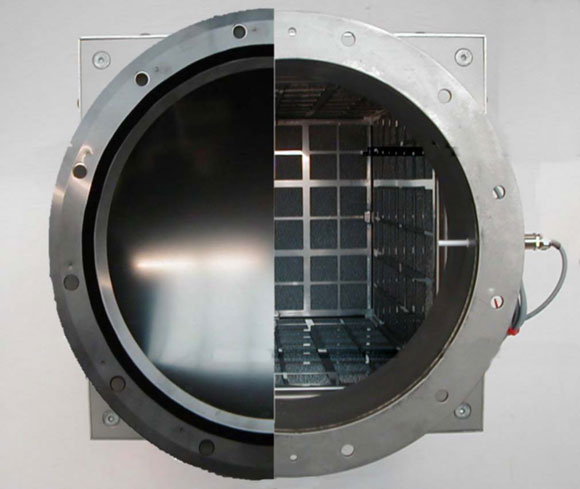 ATEX/NFPA ANTI-EXPLOSION/SAFETY DISCHARGING-REFUELING VALVES FOR PETROL STATIONS, FUEL DEPOTS, REFINERIES, PETRO-CHEMICAL PLANTS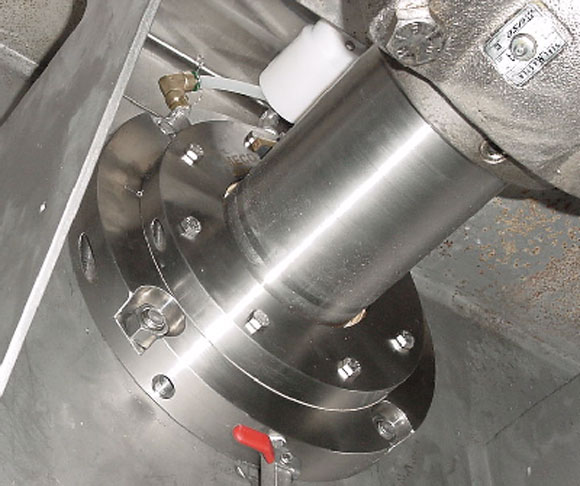 ATEX/NFPA ANTI EXPLOSION, ANTI-ELECTROSTATIC, ANTI-SLOSHING, ANTI-VAPOR SAFETY VALVES "CUSTOM MADE" FOR EACH CLIENT AND TECHNICAL-INSTALLATION REQUIREMENTS

ATEX-/NFPA PETROL STATIONS-MAN HOLES, STORAGE FACILITIES, REFUELING AREAS - ATEX-EU/NFPA EXPLOSIVE ATMOSPHERIC DIRECTIVE DANGER SECTIONS

ATEX-NFPA TECHNOKONTROL ANTI-EXPLOSION-SPECIALIST SAFETY TECHNOLOGIES

SPECIALIST UNIQUE PATENTED ALLOY FORMULATIONS & DESIGNS FOR ALL ENGINEERING-TECHNICAL REQUIREMENTS INCLUDING USAGE FROM PROTECTION-SAFETY TECHNOLOGIES TO PETROL-CHEMICAL-ENVIRONMENTAL INDUSTRIES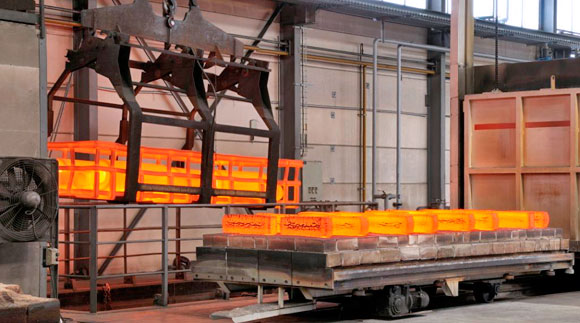 TECHNOKONTROL SPECIALIS ANTI-VAPORIZATION, ANTI-THERMAL & ANTI-ELECTROSTATIC CHARGES ALLOYS FORMULATIONS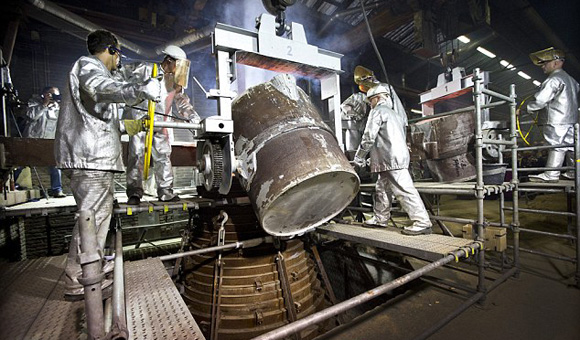 ANTI-EMPS (ELECTROMAGNETIC PULSES/RADIATION), SPACE/SATELLITE/AVIATION EXTREME THERMAL HEAT ATMOSPHERIC RE-ENTRY ALLOYS, ETC.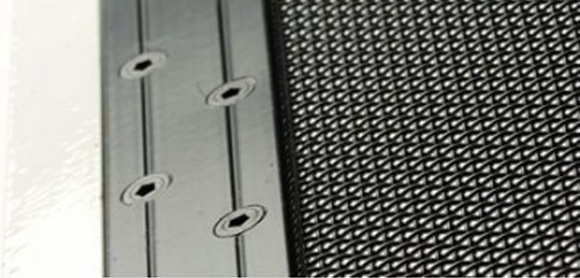 Technokontrol Certificates & Associations
Technokontrol Manufactures, Designs & Researches our safety products in the European Union at the highest possible International Accident,Health & Safety standards.
TechnoKontrol is a member of the NFPA

TechnoKontrol Products are ATEX Compliant
(European Antiexplosive Safety Directives)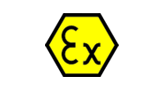 Technokontrol's Products & Services are insured by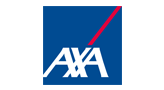 Certificates