TK-Meteor 6000 Crude Oil, Burnt Oils/Fats Contaminated, Environmental Recycling Rubber Tyre/Plastic Ecological Portable Plant with Fuel Refinery & Shredder Technology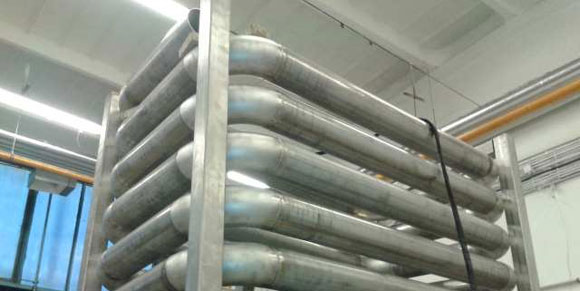 Meteor 6000 - Portable recycling plant for the generation of biodiesel, fuels and electricity by recycling of crude oils, burnt fats & oils, contaminated land-environments due to oil spills, tyres and/or plastics through closed loop production technology and production systems.
INTRODUCTION
Technokontrol R&D is committed decisively to the protection and long term prevention to damage our global environment due to bad industrial practices. Due to this reason Technokontrol has developed our unique TK-Meteor 6000 Crude Oil, burnt oils/fats, contaminated land-environmental, rubber tyres & plastics ecological friendly recycling plants using our own R&D teams to create our own environmentally technological recycling plants to be at the forefront for the protection of the global environment.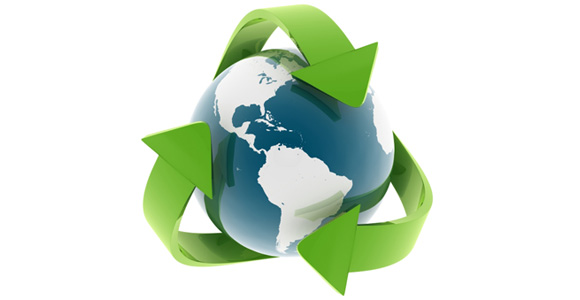 Thus creating a cleaner energy bases using our never ending global stockpile of inorganic waste as plastics and rubbers, thus contributing to the improvement and safe guarding of the environment, social conditions and contamination of our water supplies for our future generations regardless of political, national, educational or economic boundries.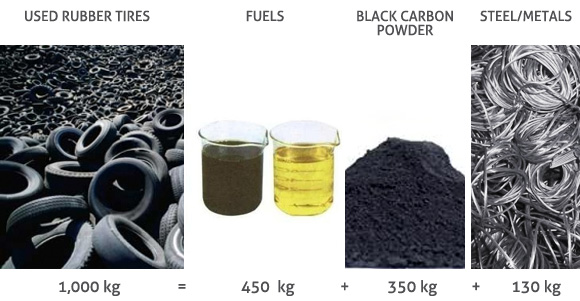 The benefits can´t only be seen as directly financially beneficial for the user which takes into account the income generated from the sale of produced biodiesel, electricity, steel, copper, recycled tyres, carbon credits, grants and tar for example, but also environmentally rewarding socially, logistically and politically by reducing the massive storage of inorganic waste in legal & illegal landfills around the world.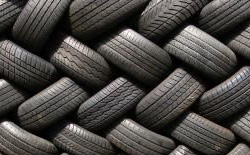 Rubber is difficult to recycle due to the procedure known as "vulcanization," which it undergoes to attain its springy, flexible nature. Vulcanization is a curing process that involves adding sulfur to rubber, which creates stronger bonds between the rubber polymers. Due to the vulcanization method, tyres are difficult to melt for reuse and are therefore typically broken down by a mechanical process.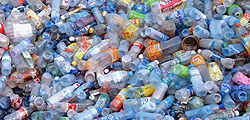 Plastics when compared to other materials like glass and metal, plastic polymers require greater processing (heat treating, thermal depolymerization and monomer recycling) to be recycled. Due to the high molecular weight of their large polymer chains, plastics have a low entropy of mixing.
A macro molecule interacts with its environment along its entire length, so total energy involved in mixing it is large compared to that of an organic molecule with a similar structure.
Landfill disposal Environmental Issues: Tyres are not desired at landfills, due to their large volumes and 75% void space, which quickly consumes valuable space. Tyres can trap methane gases, causing them to become buoyant, or bubble to the surface. This 'bubbling' effect can damage landfill liners that have been installed to help keep landfill contaminants from polluting local surface and ground water.
ENVIRONMENTAL OIL SPILLS, PETROL-CHEMICAL DAMAGE RECYCLING & THE PRODUCTION OF DIESEL FUEL FROM WASTE LAND ENVIRONMENTAL DAMAGE.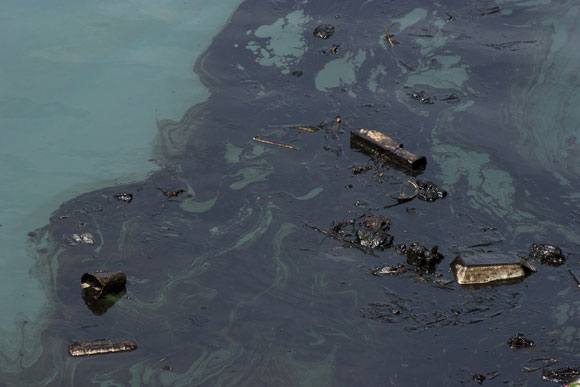 TK-METEOR 6000 TECHNOLOGICAL CHARACTERISTICS
Pyrolytic Oven
Capacity of 3000 kg / day of crude oils, waste tyres or plastic compact.
Stainless steel, ceramic and fiber thermal protective materials
Technokontrol Heat resistant protection panels & materials
Electric heating system by conduction and / or convection.
Cylindrical metal tank for raw material plant feeding systems
Collection system of black carbon / coal produced in the process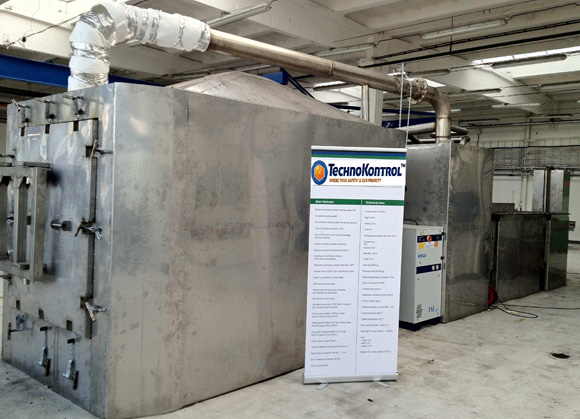 Deposits Thermal Control Systems
System to control the temperature once decomposed pneumatic or plastics left over produced powders, gases and others.
Separation Tank with Filtering of Harmful Gases
Inner piping systems to filter & to separate gases, biodiesel, oils, etc.
Process repeated 4 times.
Tank Gas Purification Systems
System which is used to purify the gases produced during the process.
Oil Storage Tank
Storage of crude produced with output for external filling deposits. The tank has a capacity of 3,000 liters (modifiable to larger amounts).
Technokontrol Anti-Explosion Fuel tanks
Anti-explosion technology fuel tanks against terrorism /sabotage/ accidents.
Technokontrol Anti-Slosh fuel Tanks
Easy transportable of loaded fuel tanks to and off vessels/transports which inside liquids fuels will not "slosh" especially important for on ship recycling barrages or ships.
Technokontrol Anti-Heat/Fire Protection Safety Panels
In the event of fire/heat these panels can resist up to 1600ºc for up to three hours which will protect fuel deposits and machinery in fires.
Refinery Plant & Technology (Inclusive)
Refinery plant for oil refinering to obtain mainly crude but adaptable to produce diesel, gasoline, kerosene or light/heavy oils. (Oil Cracking technology)
Tyres and Plastic Crusher / Shreddar Machinery (Inclusive)
Machine used to chop the residue before being fed into the process.
Motors, valves, and other basic operational parts and spares (Inclusive)
Transportable & Logistical Options
When designing the plant we took into account its portability. There is an option to place the entire system into shipping containers 40 "foot to optimize transport by rail, land, sea or air.
Plant Raw Material Feeding Requirements:
Material requirements for the TK-Meteor 6000 to function optimally are:
3000 kg of crushed material (tyre or plastic)
Compacted densities between 640 and 840 kg/m3
The TK-Meteor 6000 recycling plant needs its own shredder machinery which we include in the package to prepare the raw material before being placed into the oven. Thus avoiding loss of production time and financial purchasing, shipping, imports, logistical costs to obtain these raw materials as plastics/rubber tyres at least financially with at least no purchase costs to the user, but also possibly receiving a financial income as grants/payments especially in Europe for recycling these types of highly contaminating inorganic waste types.
This manufacturing process needs at least 4 tanks of shredded/crushed raw material to have prepared to avoid production stoppages. In the event of not having a crusher/shredder operational at any time due to servicing or repairs, there must be at least 18 tons of grinding/shreddered stock ready for immediate use at the plant.
In the refining of crude oil we include our own TK-refinery plant where you can produce one's own fuels such as crude, diesel, gasoline, kerosene stoves/light oils and heavy oils for commercial or industrial use.
TK METEOR 6000 Electricity Generating Plant
In the event of wishing to generate electricity, the plant may be used driven by gas generators and biodiesel produced by the plant which is capable of rotating with very little  magnetic resistance, thus  allowing  the production of low cost electric power supply and being extremely energy efficient at the same time of still recycling the un-organic materials.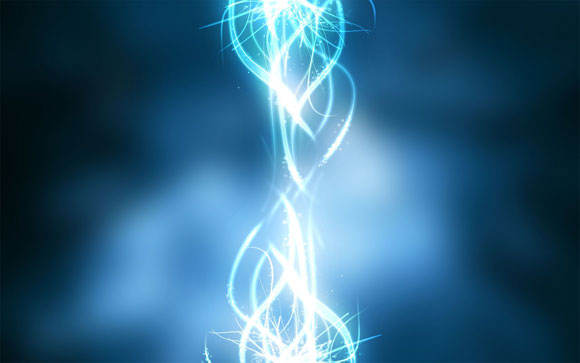 A technical data sheet will follow to explain these concepts and to facilitate a better understanding of the entire production system and plant technology: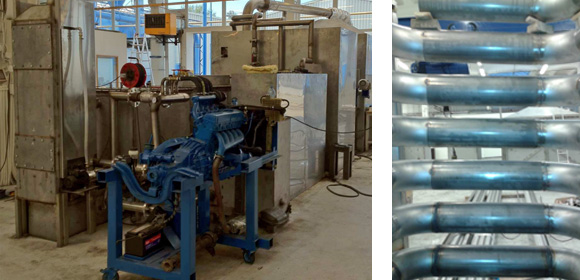 FINANCIAL & TECHNICAL ADVANTAGES OF THE TK-METEOR 6000
Income from funds generated from financial carbon credits, environmental grants for recycling tyres and plastics from governments or private institutions.
No use of organic material such as wheat, plants, food or wood used or required
Income from the sale of Biodiesel (41.850) liters / month)
Income from the sale of Electricity (as plant configuration)
Income from the sale of Carbon Black (31,620 kg / month)
Income from the sale of Iron/steel (12,090 kg / month)
Income from recycling environmentally toxic materials/inorganic
Reduction of current landfills space and logistical & transport costs
Production of clean green energy for electricity power production
Zero environmental emissions
Fuels energy obtained from long term recycling waste programms
Portable and easy for transport in containers in 20"(x2) or 40"(x1) foot depending on plant size and applications
TECHNICAL DATA OF THE TK-METEOR 6000 (A) TYRES & (B)PLASTIC PLANTS
Daily Capacity: 3,000 kg
Operating time per cycle: 22 h
Operating Temperature: 180/240/450/500 ° C
System Dimensions: 2,3 m x 2,8 m x 9 m
TYRES RECYCLING PRODUCTION DATA
Oil production per load: 1350 liters
Obtaining iron loading: 390 Kg
Black coal production capacity: 1020 kg
Gas Production: 0.25 m3
PLASTIC RECYCLING PRODUCTION DATA
Oil production per load: 2.100 liters
Obtaining iron/steel loading:  0,0 Kg
Carbon Black Production per load: 0,0 kg
Gas Production: 0.35 m3
CRUDE OIL/CONTAMINATED OIL SPILL LAND, BURNT OILS/FATS
ONE TON OF CRUDE OIL PRODUCES 850-1000 LITRES OF DIESEL FUEL. 1 TON CRUDE OIL=850-1000 LITRES OF DIESEL FUEL USABE FOR AUTO, GENERATORS OF FOR SALE.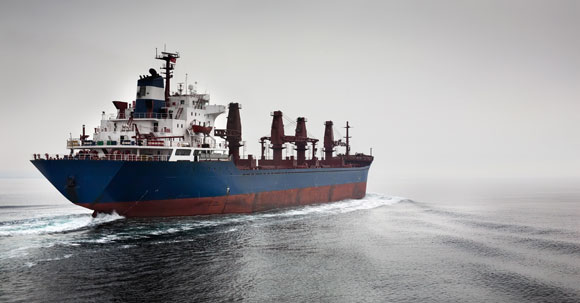 The TK-Meteor 6000 Crude Oil, Tyre & Plastic Recycling Plant can be directly used for the production and sale of crude oil, iron and carbon black, but also may be the used to generate clean recycled electricity from inorganic waste.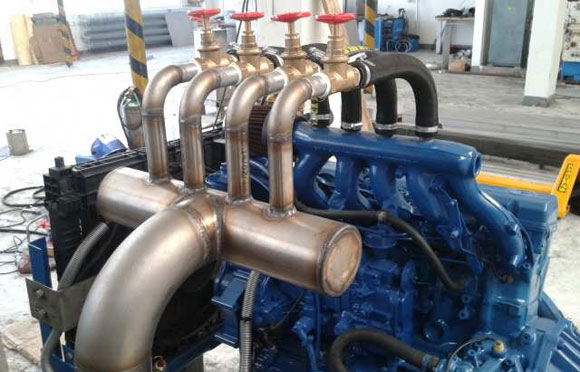 TK-METEOR RECYCLYING RUBBER/PLASTIC PLANT
SIX TON RECYCYLING PLANT FOR NORMAL-LARGE & SUPERLARGE RUBBER SIZED TYES TRANSPORTABLE IN FOUR 40"FOOT CONTAINERS MODEL TK-METEOR 6000
RECYLING TRANSPORTABLE RUBBER / PLASTIC PLANT TK-METEOR 6000
The TK-Meteor 6000/ is a portable rubber tyre recycling plant built into four 40"foot containers used for the generation of crude oil and gas, with also of the advantage to obtain black carbon powder and the steel metal rings/cables  inside the rubber tyres capable of recycling up to 10,000 kg of tyres per day of production per plant.
This plant is specially made to obtain maximum production of the total recycling process of any type of rubber plant and especially having the possibility of using the metal steel and other recycled materials obtained through this production/recycling process which benefits the protection of the environment and reduces/solves the continuous worries of the need of large storage areas especially for tyres of all types and sizes around our cities in legal and illegal landfills.

Due to its mobility of the plant we can deliver and install this plant anywhere in the world and it can be transported in four 40" foot containers by road, sea or by air. The TK-Meteor 6000 is the first fully portable incorporated rubber tyre recycling plant with its own refinery and shredding plant all inclusive in the world.
MOST IMPORTANT TECHNICAL & PRODUCTION DATA
Totally built in stainless steel V2A
Closed circuit production systems for no emissions.
Operable the 24hours/7 days/365 days of the year.
Up to 2190 Tons processed per year (180 Tons monthly)
Simple inter-connecting of containers for quick reassembly
All technical parametres controlled electronically
Floating oven systems with no chimney using up to 50 kw
Oven exterior heat reduction exterior of up to 94% (< 40ºC)
Turning systems with triple-phase connection of 3 kw at 3,5 rpm
Thermal heating control system to process the production of crude oil with a power need of 3kw.
Trolley transport systems to carry and to deliver all size tyres to the production section.
European Union manufactured plant with CE seal of production.
Maximum production of 3000 litres per complete cycle.
Maximum production of 1.200 kg of steel per complete cycle.
Maximum production of 2.400 kg of black carbon per complete cycle.
Maximum production of 0,6 m3 of per complete cycle.
Installation of passive and active security and safety technology.
Only 3 operators needed to operate plant per shift.
Maximum size of rubber tyre shreddered /crushed pellets of 1-3 cm.
Valves and control systems to control production velocity. 
All electronics easily installed and in panel format for easy control and use.
No "TAR" or "TAR" based waste due to our exclusive "clean" recycling technology. (Please view photos after working recycling programme )
Carbon Black Dust/powder used for manufacturing of "New Rubber Tyres", "Anti-Radar Detection Materials/Paints", "High Intensity Solar Panels", etc.
TK-METEOR 6000 TECHNICAL & OPERATIONAL DATA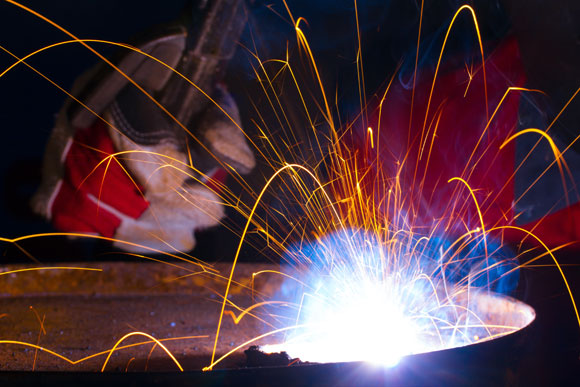 DIMENSIONS OF INSTALLED OPERATIONAL UNITS OF THE PLANTS
Dimension of the containers (2x units)
Height
Width
Length
2,45m
2,37m
6m
Dimension needed to install plant
Minimum
95 m2
Dimensions of Container nº1
Oven
Volume
diameter
length
10 m3
1,82m
5,2m
Daily production capacity
kg
6000
Minimum production stock of
kg
84,000
Recommend rubber tyres shredded pellet size
cm
1-3
Electric energy consumption
kw
50
Thermal heating sensors units 4
units
4
Electronic control systems
yes
Speed of internal turning
rpm
3,5
Full cycle hourly production
hours
24
Inside production temperature
ºC
500
Exterior temperature less than
ºC
<40
Dimensions of Container nº3-4
Cooling Systems
Height
Width
Depth
Plant Material made of:
Stainless Steel V2A
Gross weight
kg
350
Cooling fluid
H2O
Cooling systems energy consumption
Kw
3
Control sensors
Unit
2
Storage Systems for Crude Production
Height
Width
Depth
1m
2,1 m
0,6m
Machinery Material made of:
Stainless Steel  V2A
Gross weight
kg
270
Storage capacity
liters
1200
Pumping energy requirements
0,3
kw
Control systems
units
2
Anti-Acid Technology
Height
Width
Depth
Machinery material made of:
 
Stainless steel  V2A
Gross Weight
kg
290
Re-circulating unit
litres/min
70
Electric energy impulsion systems use
Kw
1,5
Control sensor unit 
Units
1
Eliminating-Fumes/odors Systems 
Height
Width
Depth
Machinery material made of: 
Stainless Steel V2A
Gross Weight  
Kg
220
Gas Purification System
Height
Width
Depth
Machinery material made of:
Stainless Steel V2A
Gross Weight 
kg
145
Re-circulating Capacity
Litres/min
70
Electric Energy Impulsion consumption
kw
1,5
Control Sensors
Units
2
TK-METEOR 6000 OPERATIONAL PHOTOS & DATA AFTER RECYCLING PROCESS/RECYCLE USAGE OF MATERIALS
VIEW
Inside view after use of "Oven Cylinder" after recycling cycle of the TK-Meteor 6000.
Black carbon dust/powder from rubber tyres on sides of the "Oven cylinder" and the steel cable metal visible is clean for immediate re-use/recycling.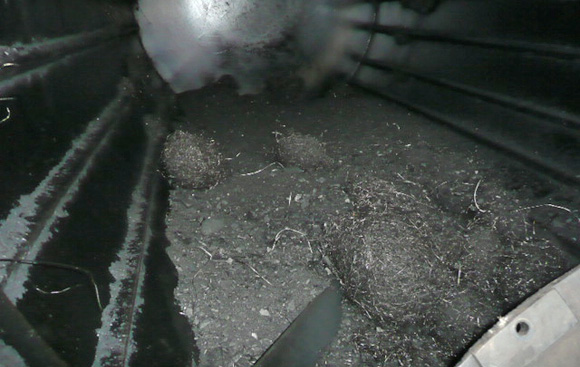 Gas created inside "Oven Cylinder" makes the whole process nearly energy free and power auto-sufficient. (0.25M3-0.35M3 gas production /per cycle)
Black carbon can also be used to manufacture "Low Radar Detection Special Materials-Paints", "High Intensity Solar Panels", "Specialist Aeronautical Alloys", "Re-usable for the manufacturing of new rubber tyres", etc.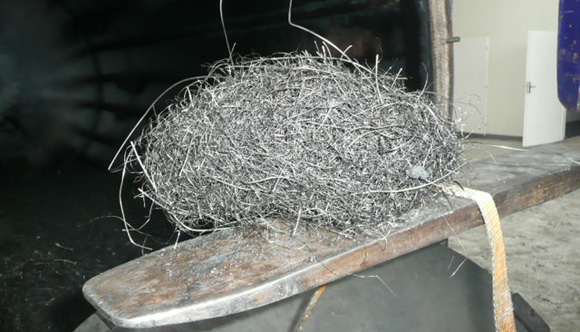 The left over waste has no traces of any types of "HEAVY TAR", or similar types of "TARS" which make this recycling process extremely difficult making our TK-Meteor 6000 unique and exclusive with Technokontrol´s technology in this field of environmental protection and prevention.
Refinery Unit TK-MRU6000 for 6000 Crude Oil Production
The TK-MRU6000 refinery is a unit used to refine crude oil to obtain diesel fuels. Its production is of 10,000 litres per day (cycle) with a daily net production of 91%.
The TK-MRU6000 refinery plant has been designed to make crude but with some technical changes including simple "cracking technology" we can produce diesel, gasoline, kerosene heavy/light oils for heating systems, for example.
It has a continuous production system not needing to load up any crude oil fuel tank of fuel deposits other than the already included anti-explosion protected TK- Storage Fuel Tank.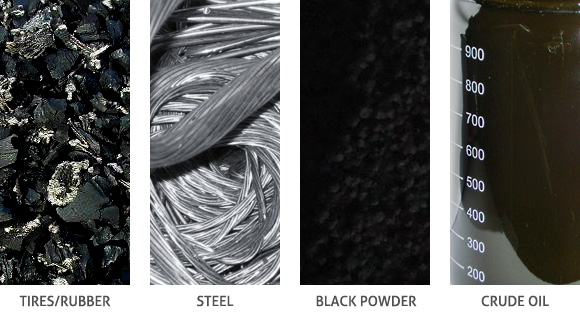 The TK-METEOR 6000 and TK-MRU6000 are portable and work side by side.
Main Technical & Features:
Made of stainless steel V2A
Closed circuit production. No external emissions.
Refinering at 160 litres per hour.
Thermal heat sensors controlling operations.
Continuous refinering process.
Totally electronically controlled.
Oven turning systems working at 3 kw a 3,5 rpm.
Thermal heating control to obtain diesel fuel needing 15kw of energy.
European Union manufactured with CE seal of manufacturing.
Refinery dimensions
Dimensions of the refinery 
Height
Width
Length
2m
1m
4m
Dimensions of the refinery required space 
Minimum
15m2
Daily loading capacity
Litres
4,000
Thermal Heat Sensors
Units
3
Electronic control systems 
yes
Daily operational hours
Hours
22/24
Working Temperature
ºC
+300
Gross Weight
kg
510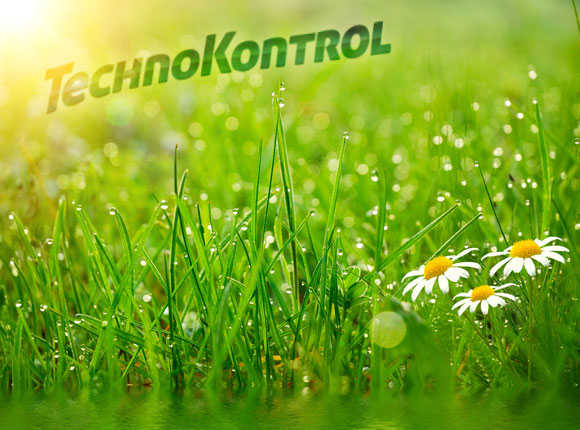 Technokontrol Certificates & Associations
Technokontrol Manufactures, Designs & Researches our safety products in the European Union at the highest possible International Accident,Health & Safety standards.
TechnoKontrol is a member of the NFPA

TechnoKontrol Products are ATEX Compliant
(European Antiexplosive Safety Directives)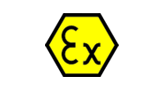 Technokontrol's Products & Services are insured by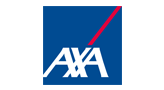 Certificates