Technokontrol Fiber Optics (FO) to protect Pipelines and creating National Telecom Infrastructure Services:
Technokontrol is playing a key role in a project to improve security for pipelines by evaluating fiber optics and other security/safety intrusion-detection technologies. With nearly 10-20 million miles of pipeline transporting natural gas, oil, and other liquids across the World, protecting their links to infrastructure like power plants, airports, ports and military bases is critical to the petrol-chemical industry supply. A single pipeline accident or attack can be catastrophic, costing hundreds or thousands of lives and millions of dollars of damages, loss of earnings without taking into account environmental damages.

Terrorist, sabotage strikes on pipelines, both internationally and geo-politically, continue to be a threat. In Egypt, terrorists have bombed the Jordan-Israeli gas pipeline more than once a week when operational and now being closed due to security, safety reasons and geo-political contract issues. Terrorists had plotted to blow up JFK International Airport in 2007 by attacking fuel tanks. Just several years ago they attacked and bombed the Moscow International Airport and even the Spanish based Basque Terrorist Group (E.T.A.) Bombed the New Terminal 4 at Barajas, Madrid International Airport.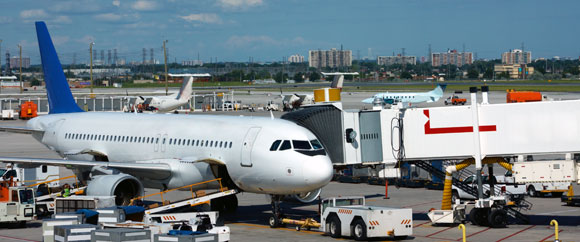 Accidental or lack of maintenance of top global petrol-chemical operators including underground pipelines infrastructures will always be on any "Terrorist Attack List" of any terror group as being strategic and socially-psychologically divesting as then this incident will be advertised-announced-communicated by the global media in a matter of minutes which is their second main objective "World media communication of their acts". Just this summer, mines were found on a natural gas pipeline and on rail tracks used mainly for "rail fuel freight" to stop/damage fuel transports in USA, Colombia, Egypt, etc.
Recently, local transit authorities and commercial pipeline companies began looking for ways to combat pipeline-petrol/chemical threats such as theft, terrorism, and third-party intrusion (accidental damage by digging or construction). Governments, together with commercial petrol-chemical companies, called on Technokontrol R&D for its expertise and innovative technological solutions to address this challenge.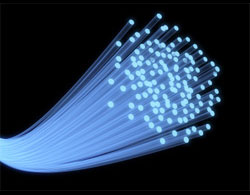 Fiber optic (FO) technology quickly became paramount for pipeline-refinery intrusion detection, combined with other anti-terrorist technologies as the Technokontrol "Pipeline Anti-Explosion Flame Arrester Bypass Safety Valve". In many cases, the (FO) fiber optics cabling already laid underground by telecommunications companies can also be used for intrusion detection. Because buried (FO) fiber optics cable is naturally low profile and can be powered remotely, it is not easily defeated by attackers.
Thanks to our recent advances in algorithms, advanced security software and computer processing, intruders can be detected, located, and, to a degree, classified without the aid of a human operator. However, as the issue of an attack can only be the beginning of the problem a full "Quick Response Emergency Repair Security-Safety Team", must be created and made effective with other "National Strategic Security Programms" as the "Eagle Eye Programme", which will allow these teams to fly in by hydroplane to any location with just minimum landing/take off space either on land, river or sea and to not only to evaluate the problem but also to implement immediate action for repairs and to contain any damages, loss of life, injuries or environmental damage".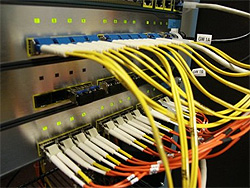 In the event of new pipelines-refinery projects Technokontrol can include the installation of (FO) fiber optics next to the pipeline installations to be able to protect the pipeline firstly and having total control of its "Security & Safety" including data related to the "Technokontrol Pipeline Bypass Safety Valves Systems" installed into the pipeline infrastructure, but also to use the (FO) fiber optics to give access to remote locations, towns, villages of modern telecom and internet accessibility including television/radio/telephone services thus using this same technology to upgrade all the telecom technology systems without depending on satellite or "telecom mast technology" which can be the easiest to be attacked or damaged and put out of service by terrorists, sabotages, criminals or due to internal tribal/regional/national disputes.
Technokontrol fiber optics is an extremely effective technology for protecting against attacks of all kinds. If laid side by side, next to or around the areas of interest of the pipeline, it can sense the vibrations created by an approaching intruder. The vibration waves from the intruder propagate through the ground to the fiber optic cable, causing the light being transmitted to backscatter. The backscattered signals are processed, and algorithms are applied, resulting in a signature that automatically generates alerts. Thus being able to see or to evaluate if an animal has caused the alarm or a person or an attack is being prepared with immediate or timing devices.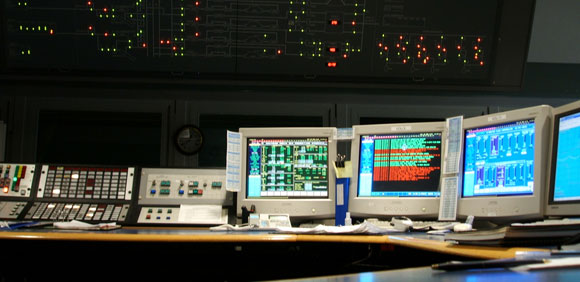 Each behavior we observe, register and classify —like an intruder walking toward a fence to access pipeline components—will produce a unique signature or signal. "A database of signal types for each behavior can then be used to identify a breach and send alerts automatically to a pipeline company, government departments, law enforcement, etc." This security pipeline security is at present being created and tested at Technokontrol R&D and will be deployed into the market once final testing has been finalized.
Some locations are very isolated or go through populations and are critical to safeguard, and especially against the continuous attacks by thieves to obtain fuel by penetrating pipelines is on the increase as being a lucrative business for them but with devasting long lasting damages to the environment, loss of earnings to the petrol-chemical operator, government and increasing the never ending list of deaths, injured and destruction of assets, families and even using this method of attacks to even "blackmailing" operators for passing through certain areas or locations under the criminals/terrorist control.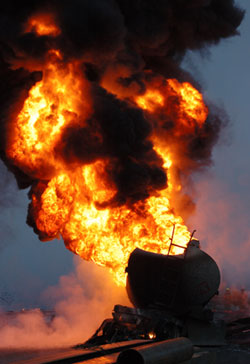 If a pipeline where to be attacked, product flow will quickly be isolated, stopped(Pipeline Flame Arrester Safety Valve) and repaired by Technokontrols trained "Emergency Quick Response Teams" by using Technokontrols unique and exclusive ground breaking safety and security technology with our "TK-Anti-explosion Bypass Flame Arrester" to prevent these mentioned and stated security and safety issues. Also enhancing security measures at these locations ultimately helps protect our communities, the economy and at the same time giving access and increasing a nations growth towards global modernization technologies and means of communication via the new (FO) fiber optics which will be also used at the same time thus creating a new potential communication environment for the nationals of that country due to being able to reduce physical distances by means of this global modern technology which will increase education, medical, emergency, military, civil protection, telecom and media services to all the nationals around, next to or around the new pipeline infrastructure which will be able to be connected from the main telecom (FO) fiber line running through the area side by side with the new pipeline.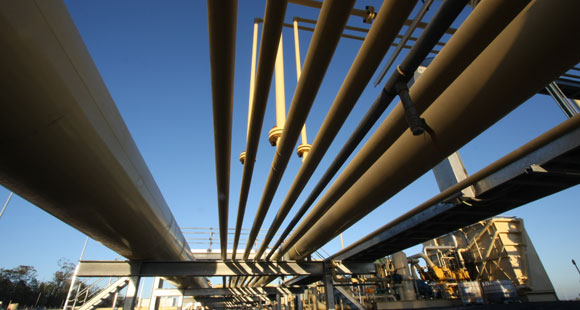 When or if an attack on the pipeline has occurred we only have to" shut down" the section in need of "emergency repairs" thus allowing any other connections or re-connections still remaining operational. In the event of wishing to deliver also next to a certain type of industrial-crude pipeline a "city or town natural gas pipeline" for example, for their own town fuel use(domestic gas supply), in the event of an attack or emergency the emergency "shut down" will be only in that sector or connecting sector thus all the rest of the "domestic gas pipeline" can still remain operational up to the "repair section" due to having it been closed by our Technokontrol "Anti-explosion Bypass Safety Valve " thus only affecting the damaged sections allowing all "before pipeline connected users" to continue to receive their gas supply normally. We can also guarantee this and other of our technologies to also account for all transported fuel amounts "entering and exiting" the pipeline infrastructure by means of other TechnoKontrol "hardware- software programms" thus making the system totally accountable to the client or government and thus controlling delivery and exports of their natural resources at any given point or location.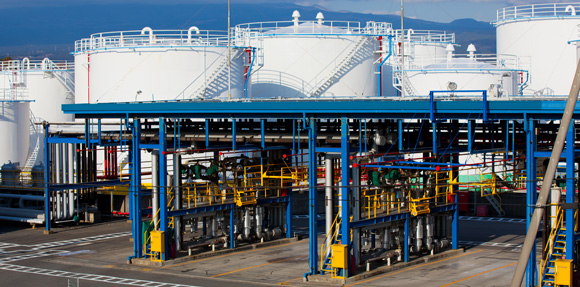 Technokontrol R&D is at present working towards this technology swiftly and is reaching the final testing stages in using this technology for any regional, national, international pipeline, refinery, telecom project but also being able to combine the use of (FO) fiber optics for petrol-chemical security, safety and increasing and protecting telecommunications systems is a complete 100% "ground breaking package" for any government or corporate client anywhere in the world as this (FO)accessibility & technology can also be "leased-sold" out by the client or government to re-coup the initial financial investment and even using the "European-USA franchise bidding financial systems/packages/contracts" to lease out these government telecom systems and grant "national/regional secure telecom accessibility" for decades which will ensure the financial viability of the use and installation of this ground breaking and revolutionary technology.
These telecom services made or using (FO) can also be doubly protected with special Technokontrol bullet proof level III textile casing and also thermal-heat/fire protection material to assure that even with an attack on the main pipeline it will be extremely difficult to damage or cut of the (FO) fiber optics cabling and in the event of occurring the same repair teams will be able to maintain and repair any related issues with pipeline & telecom services.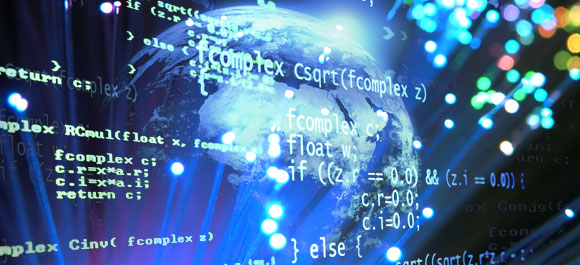 Technokontrol Certificates & Associations
Technokontrol Manufactures, Designs & Researches our safety products in the European Union at the highest possible International Accident,Health & Safety standards.
TechnoKontrol is a member of the NFPA

TechnoKontrol Products are ATEX Compliant
(European Antiexplosive Safety Directives)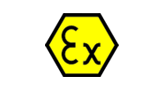 Technokontrol's Products & Services are insured by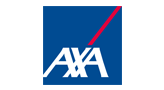 Certificates