TECHNOKONTROL HOME SECURITY ENGINEERING© & SAFETY TECHNOLOGIES
Technokontrol Security Home Engineering© offers hidden panic rooms, bunkers, floors, secret passages, safe houses for security and also for chambers to hide out during intense weather, civil un-rest, criminal attacks, theft, armed robberies, hostage taking, sabotage, terrorism, vandalism, climatic damages, warfare, etc.
The security and safety systems are engineered to seamlessly blend into the interior of a room, building, floor, bunker, so that they cannot be spotted by a visitor.
They contain hidden cavities with steel structural support members to keep the "protection space" and assets, along with our patented custom security and safety technologies, and numerous other technical innovations that have set us apart as the leader in this secret, highly qualified industry.
Most chambers, rooms, floors, bunkers include some kind of communication system that alerts authorities in case of an emergency, attack, civil unrest, but Technokontrol offers an "unique, key in hand, top quality, most advanced security and safety system as possible", because one has to remember that there are many more dangers than just "human attackers" as storms, tornadoes, tsunamis, radiation fallout, electromagnetic-solar radiation, viruses, disease, etc.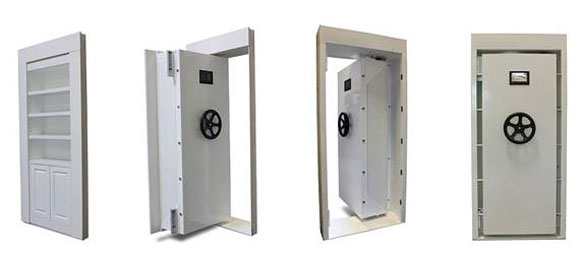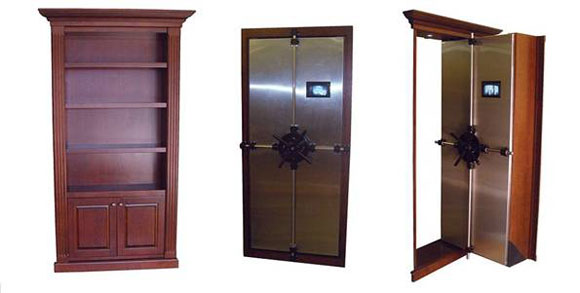 Technokontrol Security Home Engineering© designs and creates the required measurements and photo designs of closets, bedrooms, storage rooms, panic rooms, bunkers, secret floors which they would like to convert into a secret area and the our company can construct the installation.
Technokontrol Security Home Engineering© can build secret passageways, rooms, bunkers, floors, emergency exists which can be installed, as they arrive already designed and prepared for installation so they can be made operational as soon as possible in a person's home, business, security bunker.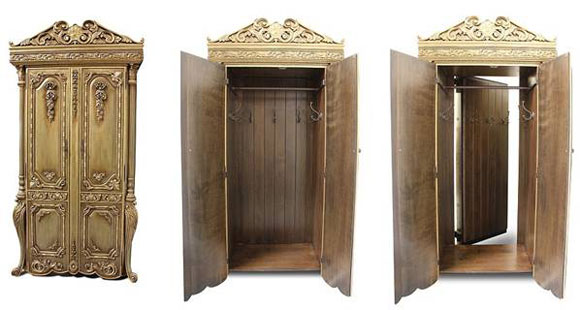 Technokontrol Security Home Engineering© systems are the most well-designed, well-built, long-lasting, materials, to build secret floors, bunkers, panic rooms, etc. That is why they can be found in ultra-luxury estates and royal palaces across the globe, corporations, VIP homes, etc. In fact, our secret rooms, bunkers, floors are so perfect that insurance companies offer our clients lower premiums. But not all secrets rooms are made with such attention to detail… and protection, these technologies and systems are for unique and specialist clients whom know that one thing one can´t buy and that is time! Tell Steve Jobs, how much would he have paid for an additional year or decade of his life or any other millionaire, politician, VIP, because safety and security at this level isn´t even a luxury but a necessity!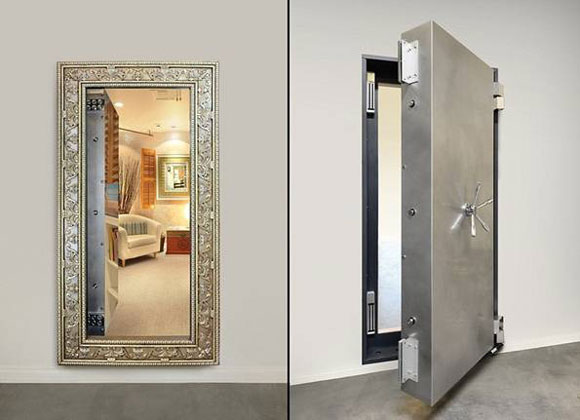 What you need to know about security & safety doors, rooms, floors, bunkers, etc.
In recent years several companies have sprung up offering lower-cost imitation secret doors, systems, so we feel it is important that our clients understand the difference. Though they may look great in small internet photos, a real-life inspection of such doors reveals a very different story.
A quality secret room, bunker MUST be a very precise machine that must maintain extremely tight tolerances. Many companies simply attach a hinge to a piece of carpentry, resulting in a secret door that sags, warps, rubs, and looks obvious, especially when a load is applied, or with time as humidity and temperature fluctuate or even that an "attacker" may just drill a hole through the wall and enters the room, "protective area", from a different angle, direction or even floor, ceiling, basement, neighbors, home/garage room, etc.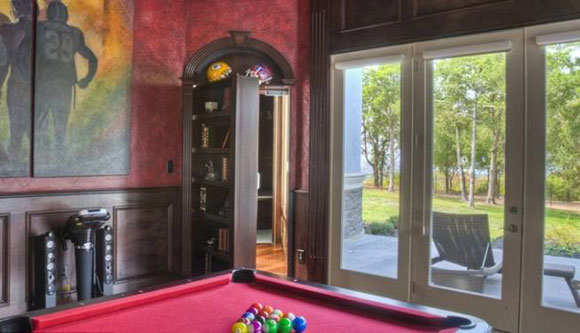 Security & safety isn´t a luxury but a necessity in today´s ever increasing unsecure world where one mistake, one incorrect decision can change one's life time work and endeavors.
Technokontrol Security Home Engineering© products are precisely engineered to handle these conditions while maintaining those essential tight tolerances. They contain hidden cavities with steel structural support members to keep the door strong, walls, panels, security systems operational and secure, along with our patented custom panels, doors, security materials, and numerous other technical innovations that have set us apart as the leader in the security & safety industry.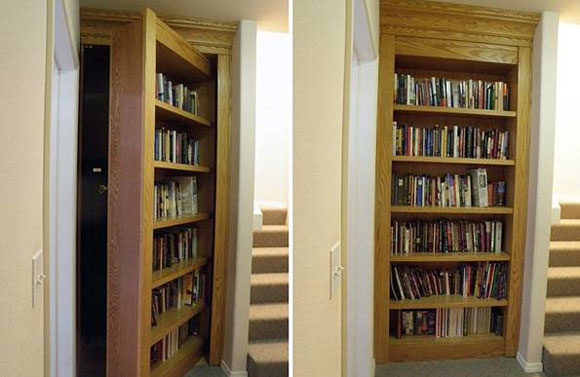 Technokontrol Security Home Engineering© have worked and shared side by side with top global security experts to design specialist panic, bunkers, secret rooms, floors with the combination of our own unique security technologies as we know that if any technology can be created to "stop" someone or something entering a "protective space" there will be always someone who will be able to "open" that "protective space".
Thus "time is of the essence" and the need is for mid-long term protection until the authorities can reach the "protected building" but also their could be a hostage possibility thus needing other much more advanced "Security & Safety Technologies" to be included, designed and incorporated, such as anti-thermal heat/fire panels, doors, ceilings, cabling, air vents which can resist more than 240 minutes 1600-2000ºC blow torch heat directed to a door, panel, vent or even a hidden wall.

With other more advanced security materials used for example in our patented panels, walls materials, these panels can block out full thermal/heat/infra-red search equipment, electronic blocking systems as anti-blocking external telecommunication lines, waves which will protect the owner against these types of "electronic attacks" and also inform incorrectly to the "attacker" that there isn´t anyone to be searched for inside the home, office as the owners "heat source-human radiation" will be nullified against any top level electronic surveillance search technologies as "heat seeking technologies".
Thus the owner, client being behind a protective wall or inside a hidden room with our safety & security technologies, thus protecting the owner in case of a "hostage plan" or theft as believing that the alarm may not have been activated and thus increasing the possibility or their arrest or making shorter their attack plan due to the silent alarms being activated but never putting at risk or increasing the owners or his family, employees, personal risk levels.
Our Technokontrol Home Security Engineering© Team of experts, designers, engineers can recommend the use of bullet proof(up to level VIII wall panels), sound proofing, anti-thermal detection, defensive "anti-attacker technologies" as the use of crying/tear gases, smoke bombs, complete electric black out systems, water flooding systems, high intensity sound waves/alarms, electric charge defensive systems without going into "armed defensive shooting points, traps, detention cages, blocking passageways" to stop, hinder, detain, arrest any " professional-paramilitary attacker-team" and protecting ones family, friends and employees until the authorities or private security arrives.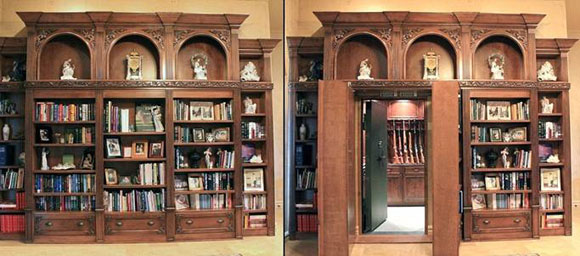 Security & safety concealed rooms, panic rooms, bunkers, secret floors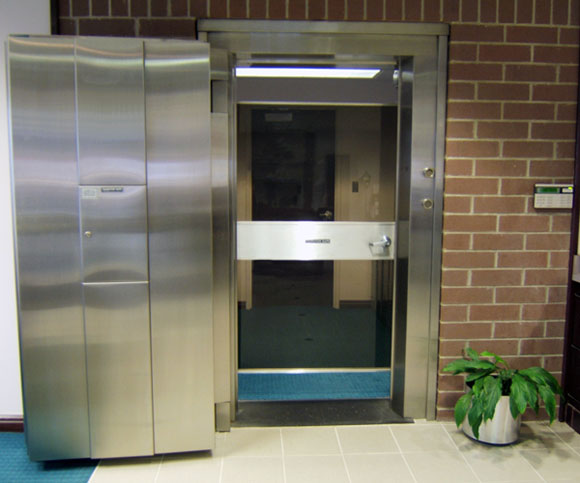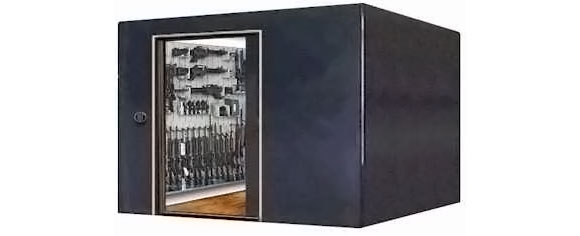 Technokontrol Security Home Engineering© vaults employ several security solutions to safeguard your valuables. A thief can not break into something he doesn't know exists; therefore, concealment is the primary security measure of a Technokontrol Home Engineering© vault. Our vault doors also feature a super strengthened mid-weight duty locking system for a strong resistance to forced entry, as well as a stainless steel interior finish, anti-thermal, anti-fire interior and the ability to interface with an existing home security system. This is of course extremely interesting but in a hostage situation its simple to open as one can image with a gun to one's head or even worse to a family member!
Panic rooms, bunkers, secret floors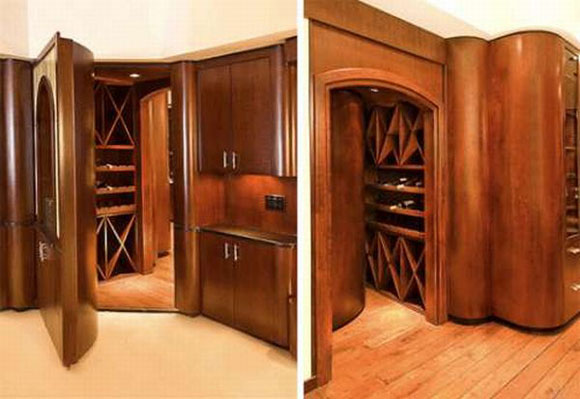 Panic room, bunkers, secret floors safeguard the most important treasure of all–family. Our panic rooms, bunkers, floors, have all the high security features of our vault doors, plus our many other security and safety features which we will address further below.
These rooms, bunkers, secret floors are impervious to forced entry, unaffected by power outages, and provide the highest level of security possible in the case of a home invasion. They may also be outfitted with armor plating and our hidden surveillance package so those inside the secret room can know when it is safe to come out.
ARMOURED DOORS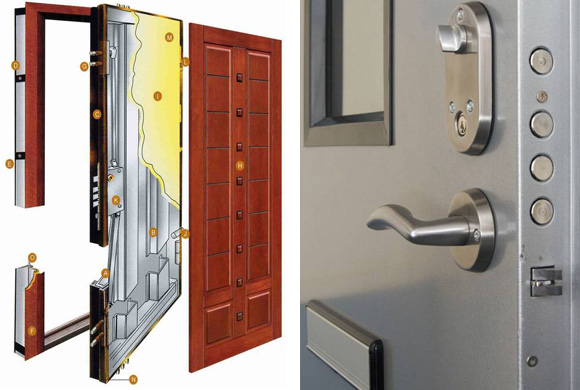 Technokontrol Home Engineering© has adapted a magnesium-steel composite armor plating system for use with its high-security secret doors. This system provides ballistic protection equivalent to Underwriters Laboratories Level III-VII standard: resists .30 caliber / 7.62 mm rifle fire and higher if required.
BIOMETRIC ACCESS CONTROL, VOICE, FINGER PRINT, IRIS, ETC.
Whether the panic room, bunker, secret floors are for security or for storing valuables, biometric access control devices like fingerprint scanners and iris recognition systems may warrant consideration. They allow the client to authorize only select users to open the secret door and can provide a historical log of when the hidden room was accessed and by whom.
SURVEILLANCE PACKAGES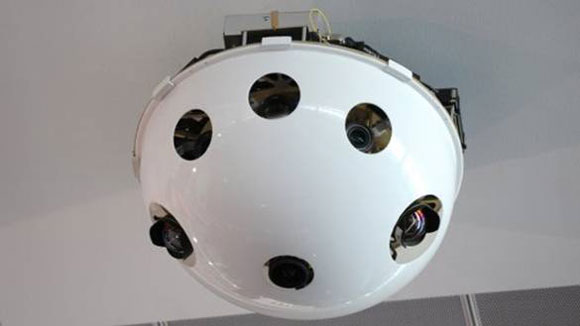 Open areas, lounges, garages, offices, 360ºm 24/7/365 days recording security & safety surveillance technologies.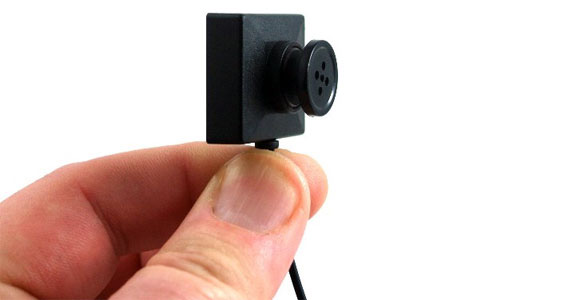 Secret hidden cameras & voice recognization in the home.
Especially useful for the panic rooms applications, these practical feature also guarantees to impress anyone trusted enough to learn about the existence of the secret entrance/exit. An imperceptibly small pin-hole color video camera is concealed in one of the moldings and walls. These cameras are connected via closed circuit to a flat screen monitor recessed into the reverse side, allowing occupants of the secret, panic room, bunker to see who is on the outside or moving around the home, office, gardens, garages, estate, stables, etc.
ANSWERS TO FREQUENTLY ASKED QUESTIONS
(+) Open all
(-) Close all
Or click on any question to display its answer
Do Technokontrol & Elite Viper Security Services Bunkers provide adequate ventilation and air filtration capabilities?
All bunkers and shelters come with both electrical and manual (backup) air ventilation functionality, assuring continual air supply in long term power failures. Adequately sized air vents (4" – 6" diameter), assuring adequate supply of air and temperature control. Metered air volume is deployed assuring critical residence time within the high efficiency particulate (HEPA) filter when processing chemical and biological war gasses within the storm bomb tornado shelters.
Pre-filters placed in line prior to processing of NBC contaminates, assuring protection of the HEPA filter from contaminates such as smoke, dirt, insects and larger radioactive particles. We use only ventilation and air filtration systems that have been tested and documented by a nationally recognized facility, assuring proper filter densities, air volumes, metering devices, blast protection, thickness of hose materials and metals and interior paints of the gas canister.
Can these Bunkers be designed & used in mobile operations or conditions for petrol-chemical industrial locations or exploration, mobile R&D bases, mobile housing usage?
We at Technokontrol offer the complete "custom" design which any client, corporation may requiere for full protection against criminal and /or terrorist attacks especially armed and at high risk locations or global regions. These mobile bunkers/shelters can be transported, un-loaded, used and re-used in any location and with the benefit of also having bullet proof and even bomb blast protection to level VIII.
What would happen in the event of a fire, fire bomb attack on a mobile protected bunker or even blow touch forced entry attack?
All of our specialist military/special usage designed bunkers and shelters come a special patented anti-thermal heat/fire exposure panelling technology which will protect for over four hours direct heat exposures of over 1200ºC-1600ºC with direct blow tourch or even petrol fueled external criminal/terrorist attacks.
Do you provide Radiation Protection for the bunkers or shelters?
Protection from gamma radiation can be achieved with as little as 1 metre of dirt cover or 1 metre of concrete cover. Every 10 cm inches of dirt (and 6 cm of concrete) gives a halving thickness, or protection factor (PF) of 2. Ten halving thickness is required to diminish (attenuate) medium to high levels of radiation to an acceptable level.
2-3 metre feet of dirt cover is required to attenuate initial radiation to acceptable levels. Initial radiation occurs within the first minute of the blast and within a 1-½ mile radius of ground zero. Blast damage is also an issue at that range. All of our Bunkers shelters are designed to withstand gamma and initial radiation, as well as high blasts in the initial radiation zone.
Normal entrance doors are not thick enough to attenuate radiation to acceptable levels, and most of the radiation will enter the shelter through the entrances. TK- Bunkers has designed their entrances to attenuate gamma by providing a 90-degree turn, and long vertical and horizontal runs. The initial radiation must be attenuated with s 2metre of shielding placed into the horizontal run.
Installing an additional security/safety panellng patented technology this can be increased and even made to protect against EMPS.
Do you provide blast hardened steel bomb shelters/bunkers?
Technokontrol specializes in offering very cost effective protection from the effects of nuclear weapons, biological and chemical weapons. That ordinary citizens can be so effectively protected to within 1 km of a large yield nuclear explosion for about the cost of a new pickup truck is remarkable. The concept can be from a simple steel cylinder of a usable size is outfitted with bulkheads, a deck, electrical system, ventilation system, and properly designed entrances, and buried to a suitable depth to ensure proper earth arching and shielding to a mobile level VIII bullet proof mobile and/or transportable bunker-secure container unit. If the wall thickness of the cylinder, bunker wall is thick enough, and the backfill is performed to industry specifications, such a structure will endure a nuclear shock that would destroy all above ground buildings within a 8 km radius of the blast.
Corrugated steel shelters were tested and proven at the Nevada test site to blast pressures of 200 psi. In order to achieve protection to that level, the shelter/bunker must have an arched ceiling and the dirt cover over the shelter chamber must be equal to or greater than the diameter of the shelter. At this depth, 'earth arching' is achieved. Care must be taken to properly match the gauge of the steel to the shelter diameter. We design all shelters/bunkers to this protection level. 2 metre shelters/bunkers are built of the proper gauge to be placed into a 2,5 meter hole and to safely withstand the burden of 2 metre of dirt cover plus the additional overpressure of 200 pounds per square inch of air blast. Nine-foot shelters can safely be installed into an 6 metre- hole. 3,25 metre shelters/bunkers are designed to be placed into a 7 metre-foot hole with 3,95 metre feet of cover. Flat roofed steel shelters will not withstand these heavy burdens. They will fail catastrophically under these overpressure loads.
Do your underground/overground bunkers provide adequate EMP Protection?
Steel shelters/bunkers make a natural faraday cage and will protect all electrical equipment inside the shelter If there are no antennas or other electrical wires entering the structure. Every incoming wire potentially offers entrance of the electromagnetic pulse (EMP).
In some shelters we protect all critical radios and other vulnerable equipment in faraday cages to assure their survival. We make simple, inexpensive faraday cages from steel garbage cans. We wrap our equipment in soft towels or place them in cardboard boxes before placing them into the cage.
Technokontrol can install our unique and patented anti-EMPS wall, floor and ceiling panles to prevent overground/underground EMPS attacks, pulses, waves or even solar-space radiation with full anti-EMPS protection.
Do the bunkers provide Chemical and Biological Protection?
All Hazard' Shelters/Bunkers must be protected against the intrusion from chemical/biological war gasses. Gas tight doors and blast valves provide a slightly positive air pressure, as outside air enters the shelter and is filtered through the gas filter. This positive pressure holds un-filtered air from intruding into the shelter. This filtration process is standard with most shelter systems.
People requiring climatoligical, social, emergency,tornado and hurricane shelters, only, may wish to purchase the ventilator without the addition of the gas filter.
Some people wish to have an 'air lock' option. An air lock is a preliminary room used for entering and exiting the main shelter without contaminating the shelter room with outside air. See the section marked AIR LOCKS for design information.
Why are anti-terrorist, bomb, tornado, storm shelter/bunkers entrances important?
All bunkers/shelters should have at least two entrances to assure exiting recommending three in the event one entrance is blocked by debris. All entrances must be protected with steel blast doors. Most all of the radiation entering the shelter will enter though the entrances. Distance and geometry play an extremely important role in the attenuation of radiation. It is mandatory that nuclear shelter entrances have both a vertical and horizontal component, connected with a 90-degree turn. To properly attenuate gamma radiation, the total entrance length must be at least 4 times the diameter, with the vertical and horizontal legs as close to the same size as possible.
Gamma radiation is a factor during the first two weeks after a nuclear event. Gamma radiation is directional and will not 'corner' well. The 90-degree turn between the vertical and horizontal run will attenuate 90% of the gamma radiation and the horizontal run will reduce the remaining radiation to a small fraction.
Initial radiation is more penetrating than gamma radiation. It is a factor during the first minutes of the explosion, and affects all the area within 2 km of the blast. People sheltering within that area will have lethal levels of initial radiation if they do not properly shield against this effect. The vertical and horizontal runs should each be between 3 metre and 4 metre long, and the diameter of the entrance should not exceed 90 cm. Initial radiation is not significantly attenuated by 90- degree turns. The horizontal run of the entrance, therefore, should be filled with shielding materials after the occupants have entered the shelter. Water, rice or any other material containing large amounts of hydrogen make good shields against initial radiation. These principles must not be compromised! Larger diameter entrances are comfortable and convenient, but the occupants may not survive if they are within the 2 km zone.
What do you recommend for entrance(s) into the bunker or emergency shelter?
Entrances may be put into buildings such as the home, garage or outbuildings. However, to protect against debris or fire, always place one entrance into the yard, exterior to the building.
Entrances may be placed on either the ends or the sides of the shelter. Side entrances free the interior flat ends for furniture or bathroom use. However, when figuring transport costs, a side entrance increases the overall width and will possibly increase the transport cost.
Lighting recommendations for the tornado storm shelter or underground bunkers?
Lighting is provided with both an AC and DC wiring system. Miniature 12-volt lights are placed every 2-3 metre along a ceiling unistrut. These lights use a standard bayonet base and may be replaced from stock found at your ordinary Radio Shack. These lights are protected against blast by their installation on a sturdy wire, which hangs a couple of inches below the unistrut. During a disaster, we plan to keep one (and only one) of these miniature lights turned on at all times. As a note, LED lights may be used to replace the standard lights in any of the tornado bomb storm shelters. They are expensive and may be vulnerable to the EMP effect. LEDs should be stored in a Faraday cage until after all threat of an EMP or other emergency situation has passed.
During non-emergency situations, we use the 12-volt fluorescent lighting system that comes with the shelter. We also have access to AC receptacles that have been placed every 2-3 metre along the ceiling unistrut, and can use them for plug in type lamps if desired.
How do you heat the storm shelters or underground bunkers?
We often speak of the scenario of experiencing a large earthquake in the middle of the night, and in the middle of the winter. At near or below zero temperatures, if unprepared, few people would survive the night. Our shelters would withstand a huge earthquake and all associated aftershocks. We have beds, food, water, light, communications, clothing and supplies ready in our shelters at all times. We could just go to our shelters, go to bed, and deal with the earthquake in the morning!
Shelters with 2 to 3 metre of dirt cover remain at a constant temperature between 7ºC and 18 ºC. As an example some of our shelters are installed in mountainous areas in below zero weather, but the interior temperature never goes below 7ºC-degrees. In the winter the occupants wear lightweight jackets or sweat shirts and feel very comfortable. As other occupants enter the shelter, the temperature will rise. Every person radiates as much heat as a 100-watt light bulb. The steel walls of the shelter act as a heat sink, and keep the shelter from becoming too warm. We highly recommend that NO insulation be placed on the walls or ceiling of steel shelters. No outside source of heat is needed. In non-emergency situations, if fuel and power are not an issue, the shelters can be heated with an electric space heater.
What are the available power options Safety Bunkers offers?
Batteries
We highly recommend using a 12-volt system over the 48-volt system. The 48-volt systems are very expensive and replete with problems. The 12-volt chargers and inverters are reasonably priced and very dependable.
Batteries do not come standard with our shelters. Everyone seems to have their own electrical preferences. All of our shelters, however, come wired for both a 12-volt DC and a 110-volt AC or the European standard of 220 volts systems. We would be happy, however, to direct you to good sources for batteries and supporting equipment. We have used a number of different batteries in our shelter systems. The two we prefer are the 6-volt golf cart batteries and the 6-volt 'gel-cell' batteries. Car batteries should not be used in shelters, as they have a totally different function.
Our first preference is the 6-volt gel-cell battery. Two of these batteries wired for 12 volts are rated at 180 amp hours or 2160-Watts hours. We recommend having no fewer than eight of the 6-volt batteries to run your shelter. In our experience, we have found that gel-cell batteries can be charged many more times with excellent recovery than can deep-cycle lead-acid batteries. They are two to three times more expensive, however they do not outgas and they have a much longer life expectancy. Gel-cell batteries require a special charger. We like the IOTA DLS 55 or DLS 75 charger.
We have prepared many storm bomb tornado shelters to run on battery power for at least 4 weeks, before needing to recharge. After that period of time, we plan to recharge the batteries with a small generator or other alternate power system. Solar panels are vulnerable to EMP, and may fail if left out during wartime.
Solar Panels
Solar panels may be used to recharge the batteries, but when not in use they should be stored inside the shelter for maximum protection from blast and EMP. They should be placed outside only after all danger of blast has passed. They may be adversely affected by the EMP. If in a remote area, consider putting out a 'sacrificial' panel and purchasing extra solar panels for later. Store these panels wrapped in aluminum foil, for 'EMP' protection, and keep them inside your shelter until use.
In remote areas, we use our 'sacrificial' solar panels to keep a charge on our batteries at all times. We know an EMP would most probably destroy the panels, but it is worth the sacrifice to have charged batteries when we arrive at the site. We usually run one 30-watt panel at a time. We keep several more solar panels inside the steel storm bomb tornado shelter to protect them from the EMP.
Don't spend your amp hours unwisely. Hand-pump your air system and eat pre-cooked foods. Wear warm clothing and think only basic survival. Your battery power should be used only for lighting and radio communication. The battery system is very important. Take care of them and keep them charged on a regular basis. It would be catastrophic to enter your shelter in an emergency with uncharged or damaged batteries.
Power Generators
We prefer diesel generators to gasoline or propane. Diesel fuel stores very well, if a stabilizer is added each year. We don't recommend storing propane or gasoline in an underground generator room. A small generator can be stored in your shelter room, but must be taken outside to run it.
We recommend the purchase of a diesel generator at (or smaller) than 2kW, for battery charging. Large generators are great for running a house, but the fuel will not be readily available after large-scale emergencies such as full scale EMP or full-scale nuclear war. The exception to the large generator rule is if you need to run a motor in a deep well.
Options
2kW Portable military, brush type diesel Generator. It has very low fuel consumption, running on about 1 pint per hour. Brush type generators are less vulnerable to an EMP.
Brush type generators available in 8 kW, 10kW and 15 kW sizes. You may wish to purchase an extra voltage regulator, as it will be EMP vulnerable.
Communication suggestions?
Outside information is critical for your survival in a disaster. Plan to have several forms of communication. We suggest that you purchase a good short wave radio, CB radio, and if possible, an amateur radio in the 40 to 80 meter band area. CBs are useful at short distances and are 'line of site', only; but they will provide local information, which may be very important. The usefulness of two -meter radios is limited after a nuclear attack, because the EMP will destroy relay stations needed for two-meter transmission and reception, even though the radio itself, may have survived the event. Two meter radios, though much more expensive than CBs, will have the same resulting range. Amateur radios in the 40 to 80 meter range, on the other hand, will continue to function (if protected during the actual EMP event) because relay stations are not needed for their use.
We highly encourage at least one of the people assigned to your shelter, to become a licensed amateur radio operator. Form nets using similar maps, and practice disaster scenarios.
Though protected, radios may not function for a few hours to days because of disturbances in the ionosphere. After two full days, turn on and listen to your radio for short periods of time. It is psychology imperative that you have outside contact. Plan to use your CB or ham radio sparingly, as transmitting on these radios requires a great deal more power than when they are in the 'receiving' mode. If others that you know have shelters, plan to use the same frequencies.
Should a bunker or storm shelter contain furniture?
In areas believed to be more than 5 km from a prime target, various items of furniture can be added to the shelters. All shelters come standard with two sets of double bunks and two sets of single sitting bunks. The bunks add a great deal of comfort and a higher quality of rest. When maximizing occupancy, sleeping should be done in shifts, and each bunk used by a different person for 8 hours during the day. All bunks have hinged tops, providing room for tidy storage of personal items or supplies. The sitting bunks face one another and provide room for a fold-up table to slip underneath, out of site. Tables are convenient and provide a more normal atmosphere to the living space for eating and socializing.
If outside the 5 km heavy blast range, you may wish to have us add storage shelves, bathroom (including toilet, sink and gray-water drain); and a kitchen (with stainless steel sink, plumbing, 12 volt water pump, Formica countertop, and cabinets). In areas of high blast potential, keep furniture to a minimum. Use hammocks for sleeping and secure all items to the wall. You may want to substitute two additional lengths of unistrut on the wall, for your standard bunks. The unistrut would then be used to tie-down and secure equipment and supplies.
All shelters come standard with ladders for each of the two entrances. During installation, the 1 metre diameter entrance should be tilted to a 60 degree angle. The step ladder is designed to that angle. The 80cm diameter exit tunnel is designed for a vertical configuration to facilitate the lowering of supplies by a rope or small crane. The center floor panels are removable in 1.10 cm lengths, down the entire length of the shelter. This provides easy access to supplies and keeps the shelter free of clutter.
Do the underground bunkers or storm shelters come with storage space?
We can allow for a 3 metre diameter shelter to provide one metre of under floor (basement) storage space as a point of reference. This is triple the amount provided in an eight foot diameter shelter. Nine foot diameter shelters have 2 feet of basement space, and 8 ft. diameter shelters provide one foot of under- floor storage. Ceiling space remains constant in 2,25 cm-3 metre diameter shelters, with a center height of 2-3 metre.
Storage under hinged bunk seats can be provided in some shelters if requested. Battery storage areas can be constructed upon request. Radio shelves (again upon request) fit nicely on the bulkhead, next to the ventilator.
2-3 metre diameter shelters/bunkers provide the most economical use of living and storage space for Euro spent.
Food and Water considerations?
We recommend storing a one year's supply of food and 200 litres of water per person. Water can be stored in 50-litre barrels, under the floor of 3 metre diameter shelters or in 100 litre barrels on top of the floor in all sizes of shelters. Water can also be stored under the floor in water bladders that form to the curvature of the tank, in any diameter shelter.
Water tanks can be buried outside with a hose attached to provide gravity flow into the shelter. These tanks must be covered with dirt at a depth that is double the diameter of the water tank. Water tanks at or near the surface are vulnerable to ground slap from blast and mischief from intruders.
Large water tanks and water bladders (inside or outside) pose the risk that you may lose your entire supply in the event the containers form a leak. We prefer to use 50 and 100 litre barrels for water storage; and in our personal shelters/bunkers, we always store our water inside our shelters.
Cooking Suggestions?
During non-emergency situations we suggest cooking in microwave ovens or on electric burners. We never use propane or gas in shelters for the following two reasons. First, propane is heavier than air and if there is a leak, it could accumulate under the floor where it will pose an ignition problem. Secondly, the burning of fossil fuels, such as propane or gas, produces significant amounts of carbon monoxide.
During emergency operation, we do not use battery or electric power to cook. The preferred method of cooking during that time is via marine alcohol stoves. Unlike propane or gas, when alcohol burns it produces only carbon dioxide and water. Of course, any flame consumes oxygen and requires good ventilation. Alcohol fuel can be purchased at most any hardware or marine store. It is not explosive, but must be carefully stored, as it will act as an accelerant in the event of a fire.
How do we address sanitation for the storm shelters or bunkers?
Holding tanks and septic tanks are acceptable in areas of low or no blast and areas of no threat of chemical/biological war gasses. The tanks, however, are extremely vulnerable to ground slap from blast, and may crack or rupture during earthquakes. Flying debris from high winds during tornados, hurricanes or blast could break the lids of these tanks, and if they are at or near the surface the contents will be forced back into the shelter. We do not install flush toilets.
We prefer (and install) the most simple of solutions for bathroom facilities- chemical toilets- for the following reasons:
Flush toilets require large amounts of water. Water is at a premium.
Flush toilets require vents, which must have blast valves to protect the positive pressure within your shelter for protection from war gasses.
Holding tanks cannot be emptied after a large-scale emergency.
Septic tanks are vulnerable to blast and earth movement.
Use separate toilets for solid waste and urine. Cover solid waste with a disinfectant solution or kitty litter. Solid waste should be stored in barrels in double plastic bags, until it is safe to remove and bury it outside. Urine can be poured into the gray-water drain.
In the event of a nuclear or biological attack, you may not be able to return to your home to live. Bacterial agents may enter your above ground home through broken windows and the furnace ducting system. Sunlight will destroy bacteria that are on the ground, but it cannot reach inside your ducting system to destroy these agents. If your home is damaged or destroyed and you are forced to continue to live in your shelter, construct an old-fashioned 'outhouse' downhill from your shelter.
What are your Installation & Placement Recommendations?
Our Bunkers use only certified civil engineers when making your design, installation and placement plans. Among other services, we can give you geotechnical consultation on your soil type. Our bunker builders will provide construction plans for you in the event that you require an entrance from your shelter into a new or existing building.
Your installation site will dictate some of your design requirements. You must make careful consideration of your soil type. Clay type soils do not 'earth arch' well and need to be amended with a humus type soil in order to achieve the proper blast protection. Clay type soils also tend to allow water to accumulate in fissures around the shelter and will increase the possibility of water penetration. If you have clay, sand, or soils that do not drain well, you will need to place a drain field under the shelter, and amend or bring in fill, which will 'earth arch' more easily.
Sandy soils will arch if they are of the 'sharp edged' type. Very fine sand will need to be enhanced with a humus type soil. Often areas of fine sand will have variable water tables. You may wish to purchase a steel-plate shelter if you are unsure of the stability of your water table.
Many considerations must be made in the placement of your storm bomb tornado shelter. If you are in a blast zone, you will want to place your shelter exit well away from the foundation of buildings. The horizontal distance from the foundation of the home, to your outside entrance, should be approximately 1 ½ times the height of the building.
For fire protection, do not place your shelter entrances in heavily wooded areas. Clear the areas near the entrances of debris and do not place both entrances in or near large flammable buildings. Leave at least one entrance in a clear opening. If your yard has mature landscaping, sprinkler systems, or large trees, you may want to consider placing your shelter under your driveway, and accessing one entrance from inside your garage.
What goes into a typical Bunker Build?
Shelter body and end plates
90 cm-1,10 metre diameter entrance, with 90 degree turn
80 cm diameter exit, with 90 degree turn
Two hardened blast doors with locks
All needed 15 cm diameter schedule 40 steel air pipes
Paint, (interior shelter body), (exterior epoxy on end plates)
Flooring with removable center panels (for access to storage)
Two ladders
AC and DC wiring with DC lighting fixtures (both fluorescent & mini-volt)
ANDAIR, VA150 ventilation system with both manual & power function
GF150 NBC gas filter
Pre-filter system
Two-four blast valves
Two-four sets sleeping bunks with individual storage compartments
Two-four sets sitting bunks with individual storage compartments
Chemical toilet
Operations and maintenance instructions, (First Aid manual, Communications guidelines -Ham or amateur radio-, Life in the shelter)
We can customize your bunker, bomb, tornado, bullet proof shelter to include kitchen counter with sink, shelves, bathroom sinks and additional bunks. They can be also medical units, fuel storage, telecomunication bunkers annexed to one or several bunkers units to interconnected and creating an underground/overground high protection operational base for industrial, military, law enforcement, R&D, exploration usage for any region or climate.
What happens if the house falls on the top and we can't get out?
We have installed asnd fabricated fixed, semi-mobile, mobile bunkers over the years with no issue of structural or operational damage to, transports, structural or foundation of homes, offices, corporate, vaults, data-banks, HQ, etc. Our process is certified by structural engineers and meet ISO 9000-1 quality standards.
I am very claustrophobic. I don't think I can go down into a small hole in the ground and close that door.
With forced air ventilation claustrophobia should be greatly helped or eliminated, however there are several ways to overcome most of that. First of all, be the last person in and leave the door open until the last possible second. You won't have a problem shutting it for a few minutes if it is only used as a standard tornado storm shelter. Most people feel better if they are in charge of the door. Generally speaking, people are only in their tornado storm shelter about 15 minutes. We also offer a 2.000 kg escape jack to lift any debris off of the top.
When the jobs done in what condition do customers receive their bunkers and shelters?
We train our crews to try to leave your bunker as though it would be ready for a "Final Delivery Inspection". We want you to be pleased with the results and returning again and again.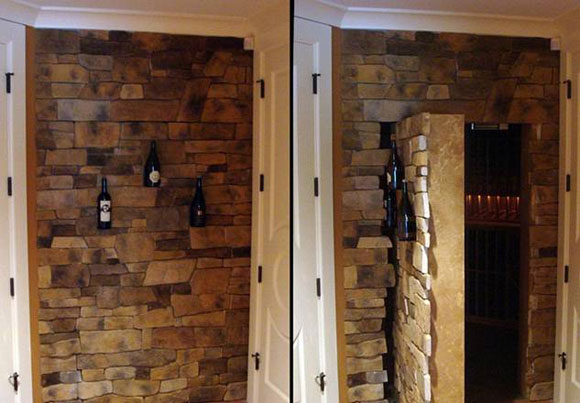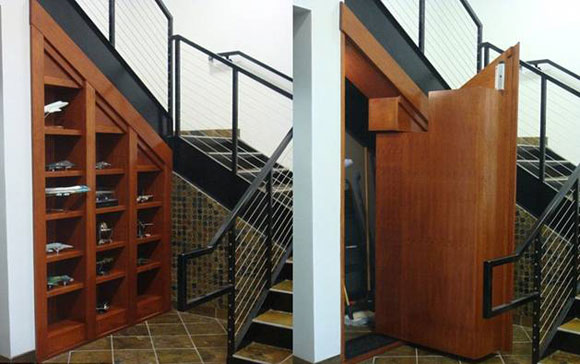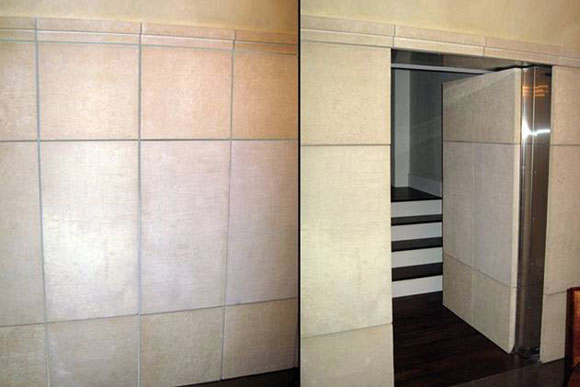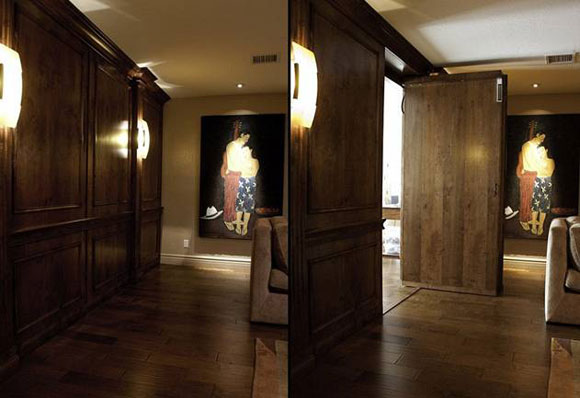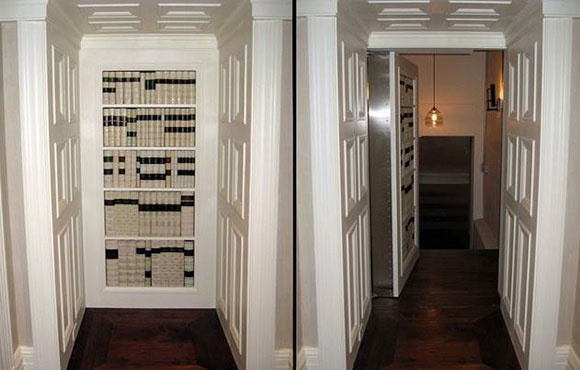 TECHNOKONTROL HOME ENGINEERING ©
SAFETY & SECURITY TECHNOLOGY & SYSTEMS DESIGNS
TECHNOKONTROL HOME SECURITY ENGINEERING © TYPES & DESIGNS OF PANIC ROOMS, BUNKERS, SAFETY & SECURITY "PROTECTIVE ROOMS".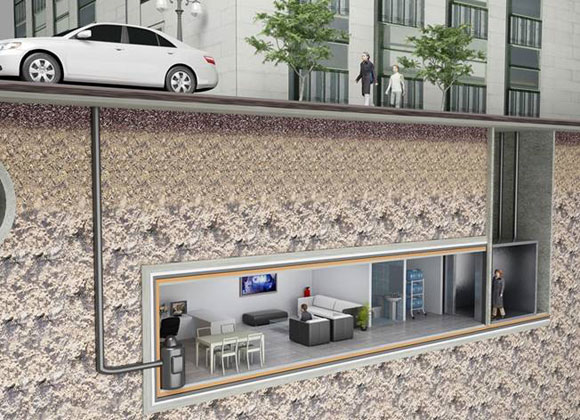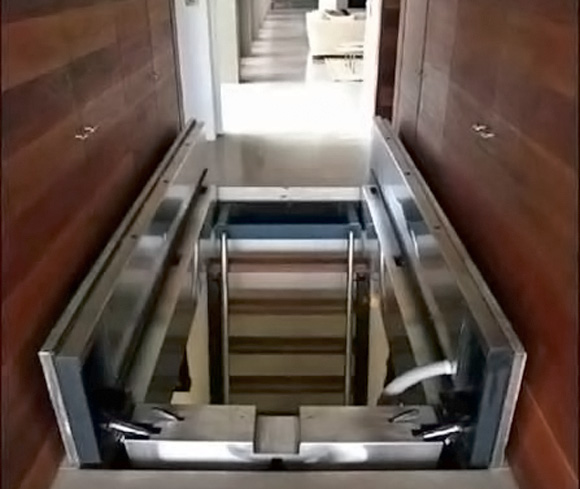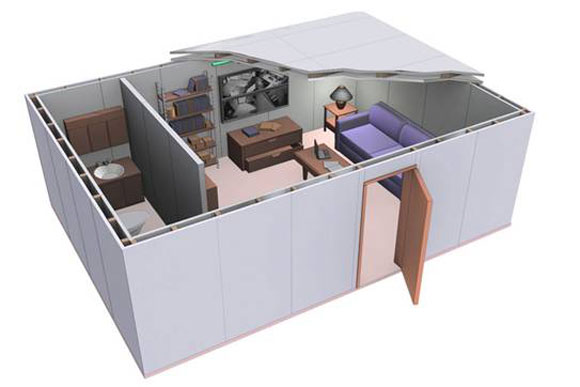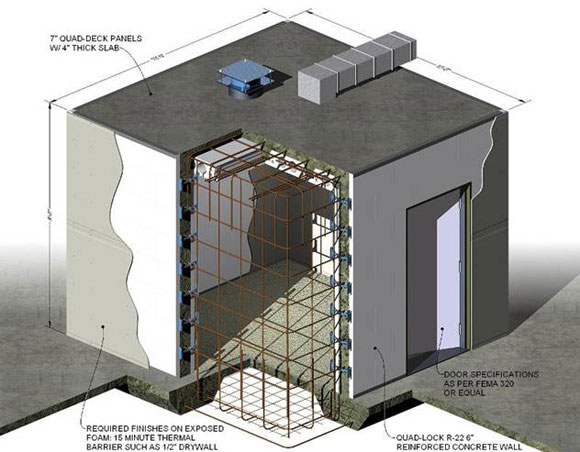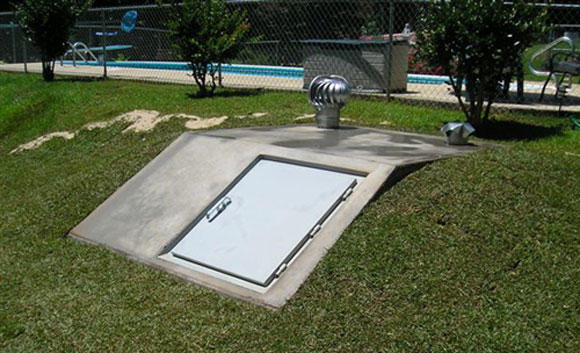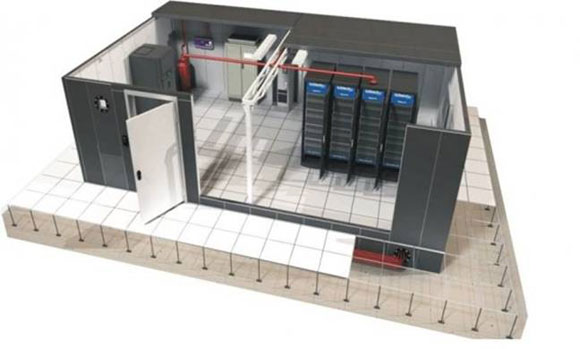 TECHNOKONTROL HOME SECURITY ENGINEERING© TECHNOLOGIES & SYSTEMS OPTIONS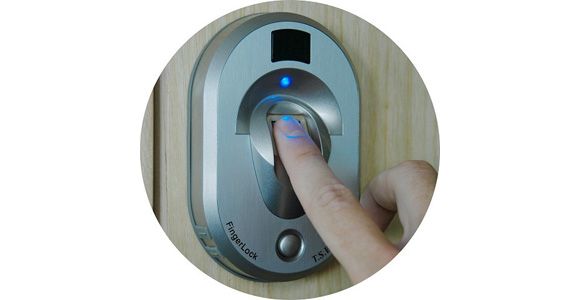 FINGER PRINT TECHNOLOGY

BIOMETRICS SAFETY & SECURITY TECHNOLOGY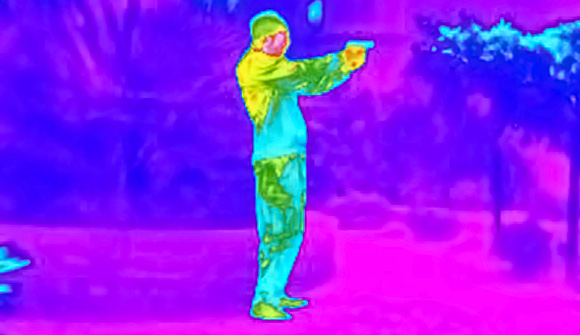 THERMAL HEAT PROTECTION & DETECTION TECHNOLOGY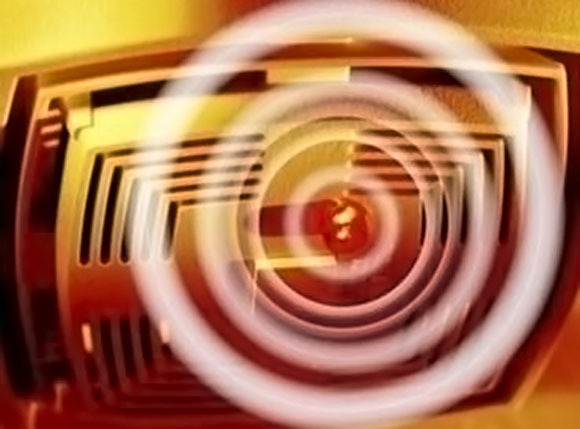 HIGH POWERED ACCUSTIC/SOUND ALARM SYSTEMS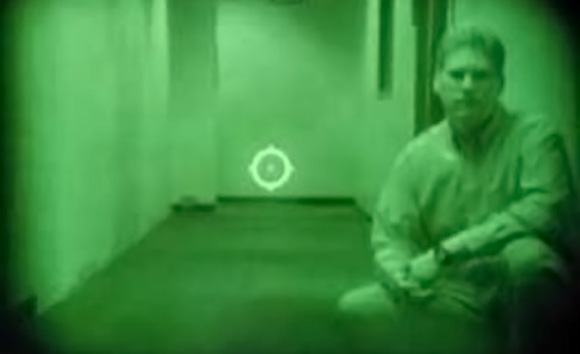 NIGHT VISION TECHNOLOGY FOR TOTAL "BLACKOUT SAFETY & SECURITY CONTRA-MEASURES" FOR TOTAL HOME PROTECTION.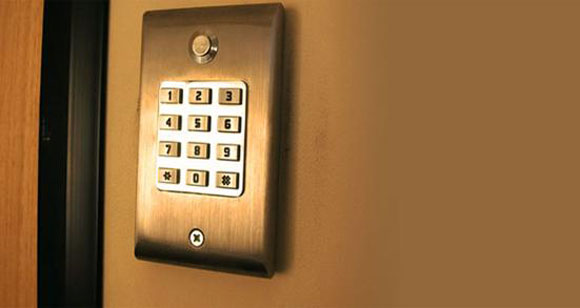 CODED ENTRY/EXIT AND EMERGENCY/AUXILIARY EXITS/ENTRIES AT DIFFERENT LEVELS, FLOORS, ROOMS, FOR SECONDARY ESCAPE ROUTES.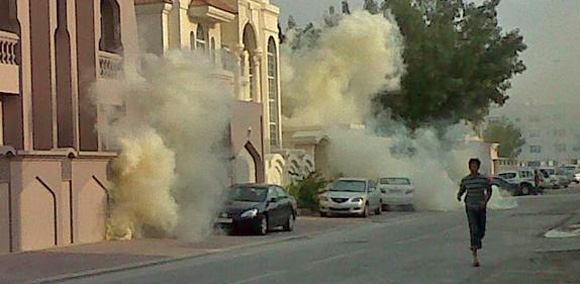 PRO-ACTIVE HOME DEFENSIVE TECHNOLOGY, LAUNCHING OF EXTERNAL OR INTERNAL GASES, CHEMICALS, TEAR GASES, SHOCK-BLAST GRANADES, FIRE ARMS SHOOTING EXITS, ETC.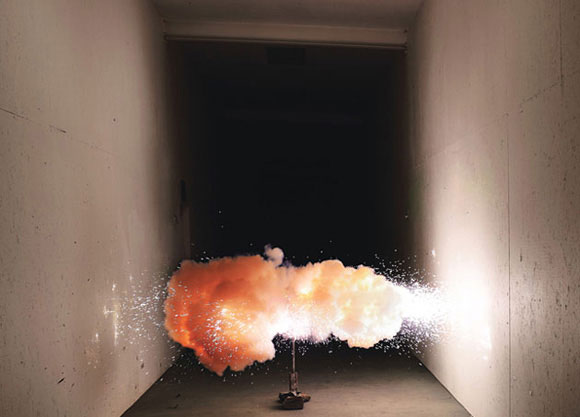 INTERNAL PRO-ACTIVE DEFENSIVE/ATTACK SYSTEMS TO HINDER "ALL TYPES OF ATTACKERS" WITH EXPLOSIVES, GASES AND CHEMICALS, ELECTRIC SHOCKS, ETC.

BULLET PROOF WALLS, PANELS, CEILINGS, FLOORS, PASSAGEWAYS, ROOMS, BUNKERS, FLOORS, VENTS, POWER SUPPLY, TELECOM SYSTEMS, WINDOWS, FROM LEVEL III TO LEVEL VIII.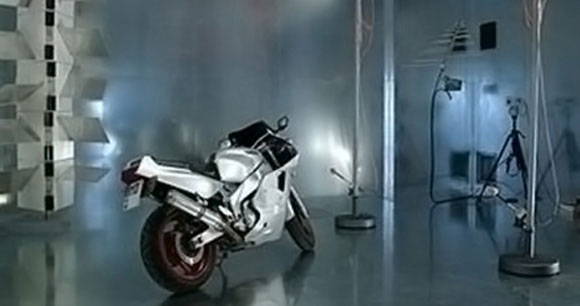 ANTI-ELECTROMAGNETIC PANELS, WALLS, CEILINGS, FLOORS, BUNKERS FOR PROTECTION AGAINST SOLAR RADIATION FALLOUT, NUCLEAR FALLOUT AND ELECTRONIC-MODERN WARFARE USING ELECTROMAGNETIC ATTACKS AND ARMAMENT.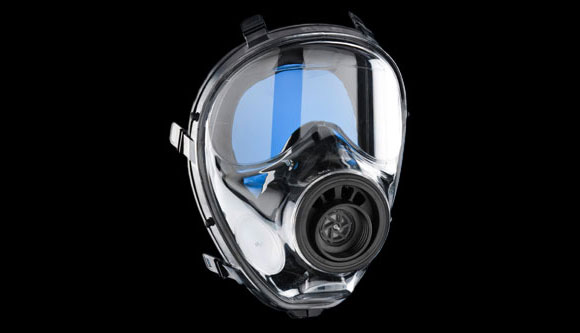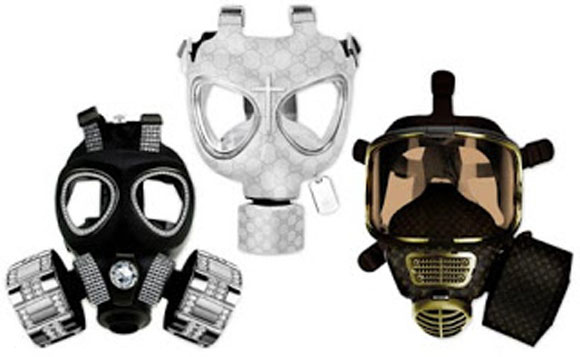 GAS MASKS FOR THE PROTECTION IN CASE OF ANY TYPES OF GASES BEING USED TO PROTECT ONESELF AGAINST A "GAS ATTACK" OR BEING ATTACKED WITH SIMILAR "DEFENSIVE GASES OR CHEMICALS" OR "SLEEPING GASES" FOR LONG TIME INTRUSION TIMES WHILE THE FAMILY IS ASLEEP.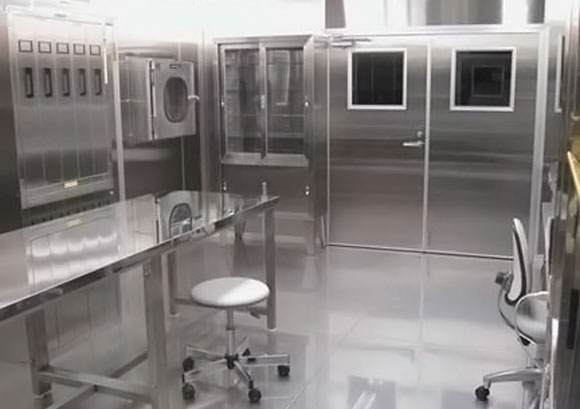 PRESSURIZED ROOMS, BUNKERS, FLOORS, BUILDINGS, MEDICAL AREAS, POWER PLANTS TO ENSURE THAT NO VIRUSUS, DEISEASES, EXTERNAL CONTAMINATION MAY ENTER A "SECURE OR PROTECTIVE AREA" WITHIN OR EXTERNALLY DESIGNED IN A "PROTECTION SPACE" OR TO BE USED AS A "DE-CONTAMINATION AREA".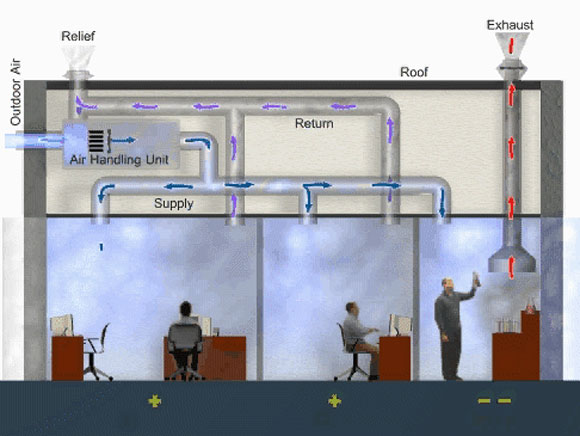 PRESSURIZED-AIR FILTERING BUNKER, ROOM OR UNDERGROUND FLOOR.
TECHNICAL VISUAL EXPLANATION DESIGN FOR THE USE OF AIR VENTS INTERNALLY & EXTERNALLY INSIDE A "PROTECTION AREA".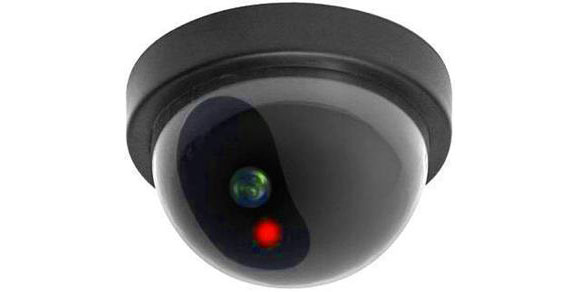 MOVEMENT DETECTION TECHNOLOGIES, HEAT SENSITIVE, LAZER BEAM PROTECTION SYSTEMS, ETC.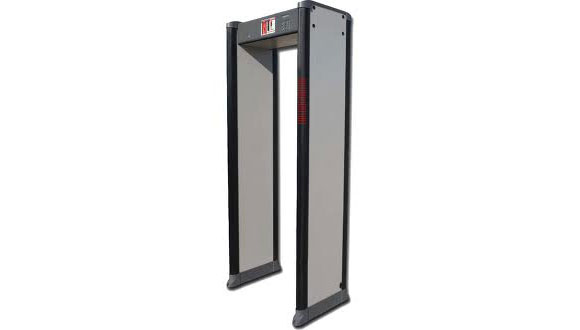 HIDDEN WALL, DOOR, PANEL METAL DETECTORS FOR "RESTRICTED AREAS" IN THE HOME, OFFICE, WHERE "FAMILY PROTECTION" IS PARAMOUNT ESPECIALLY FOR CONTROLLING EMPLOYEES, VISITORS, PACKAGES, DELIVERIES, ETC.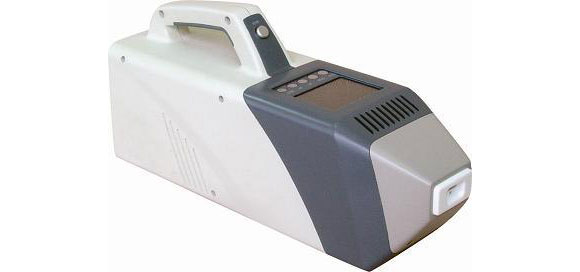 EXPLOSIVE & CHEMICAL DETECTORS FOR THAT PARAMOUNT SECURITY LEVEL WHERE EVEN A COURIER PACKAGE OR VISITOR CAN MEAN A DISASTER.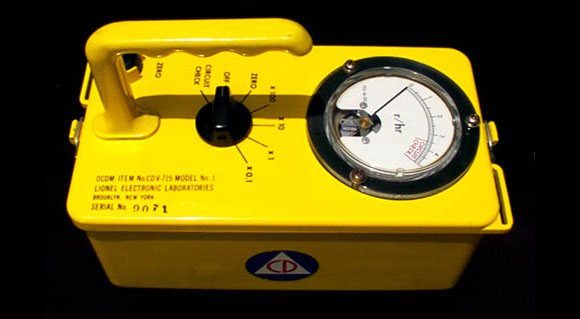 RADIATION DETECTORS FOR THE ENTRY OF ANY PERSONNEL, FOOD TESTING, DELIVERIES, EMPLOYEE, VISITORS, CLIENTS, PERSONAL CONTACT, ETC.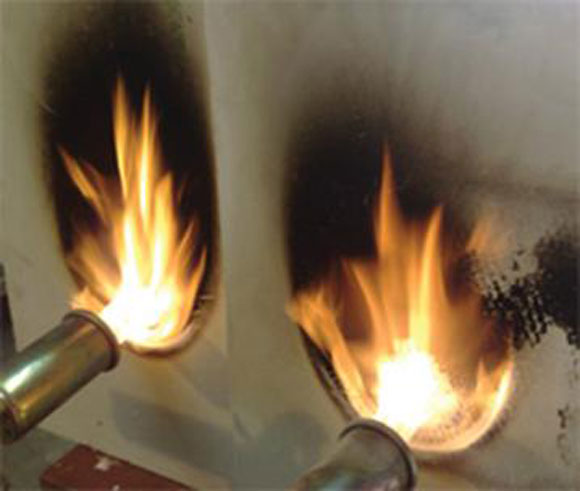 THERMAL/FIRE/HEAT PROTECTIVE WALL, DOOR, VENT PANELS FOR THAT EXTREME PROTECTION OF OVER 240 MINUTES AT 1600ºC-2000ºC DIRECT FIRE BLAST, WELDING TORCH, TO PROTECT THE INNER CORE AND MOST PROTECTIVE AREA OF THE BUILDINGS, PANIC ROOMS, BUNKER, FLOORS, ETC.
Technokontrol Safety & security technologies prides itself in having also designed and incorporated in many clients assets from homes to yachts, vessels and cars. These anti-explosion storage fuel tanks for these VIP Homes, offices, personal assets, sporting or hobby vehicles where stored and used fuels as diesel, gasoline, kerosene, gas tanks, gas cylinders can be used to increase an external explosion or internal gas, fuel, vaporization vapour, fume leak explosions with grave personal, family and assets damaged consequences thus even these security points must be considered as paramount as the "explosion-heat-thermal-expansion wave" can reach and cover easily over a block of hundreds of metres with devasting damage.
We recommend that any fuel storage facility near or on the property must be protected with Technokontrol Anti-explosion, anti-fire, anti-thermal alloys to prevent also any possibility of explosion and even the clients cars fuel tanks should be protected as we can demonstrate that one European President life was saved using our Technokontrol, anti-explosion fuel tanks in his VIP, armored vehicle.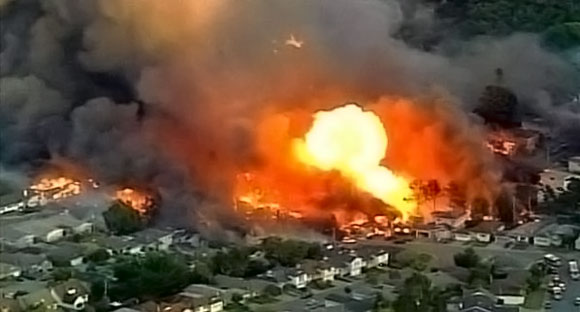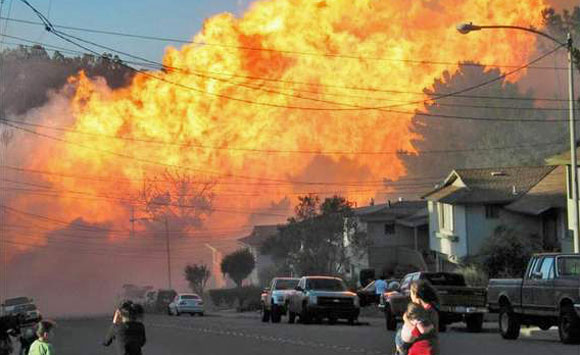 TECHNOKONTROL HOME SECURITY ENGINEERING CAN AVOID ALL TYPES OF ARMED INCIDENTS & NATURAL DESASTERS.
1-.HOSTAGE TAKING TO OPEN SECURITY VAULTS OR FORCING RANSOMS.
2-.COMMON THIEVES OR VANDALS.
3-.ARMED ROBBERS.
4-.PROFESSIONAL ARMED ROBBERS & PARA-MILITARY SPECIALIST GROUPS.
5-.GANGS ATTACKING AND ROBBING COMMERCIAL/OFFICE BUILDINGS.
6-.PARA-MILITARY ARMED GROUPS.
7-.CHEMICAL & GAS ATTACKS.
8.ELECTRONIC WAVE PULSE (EMPS). SOLAR RADIATION/MILITARY/TERRORIST/ SABOTAGE ELECTROMAGANETIC ATTACK
9-.NUCLEAR ATTACK & NUCLEAR FALLOUT.
10.HURRICANES & TROPICAL STORMS.
11.TSUNAMIS & HURRICANES.
12.TORNADOES & ELECTRICAL STORMS.
13.FOREST FIRES CREATED BY STORM LIGHTLING, HUMANS, SABOTAGE, VANDALS .
14.FLOODING, TROPICAL STORMS, TSUNAMIS & HURRICANS.
15.RIOTS & CIVIL UN-REST.
16.TERRORIST ATTACKS & MILITARY ATTACKS.
17.HOUSE/OFFICES FUEL & GAS TANK BOMBINGS.
18.HOME/OFFICE RADIATION TESTING.
19.INDOOR AIR QUALITY FILTERING TECHNOLOGIES.
20.DE-CONTAMINATION INDOOR/OUTDOOR TECHNOLOGIES.
21.HOUSE/OFFICE DEFENSIVE ARMED SHOOTING PORT HOLES FOR ARMED TEAR GAS, SMOKE GRANADES, LIVE AMMUNITION DEFENSIVE ATTACKS.
22. EMERGENCY KITS FOR EXTERNAL USE.
23. ARMED SECURITY VAULT FOR DEFENSIVE /PRO-ACTIVE ARMED PROGRAMS.
24. UNDERGROUND BUNKERS & EMERGENCY ENTRY/EXIT POINTS FOR MID-LONG TERM DURATION SAFETY & SECURITY PROGRAMS.
25. FAMILY EMERGENCY FOOD & SUPPLIES FOR MID-LONG TERM EMERGENCY USAGE IN ANY EVENT.
26. MID-LONG TERM FOOD & WATER SUPPLIES FOR PANIC ROOS, BUNKERS, SECRET BUILDINGS, ETC.
27. MEDICAL EMERGENCY FIRST AID SUPPLIES & MEDICAL-HEALTH/ OPERATING EQUIPMENT.
28. EMERGENCY TELECOMUNICATIONS SYSTEMS AND BROADCASTING TECHNOLOGIES.
29. EMERGECY WIND POWER & WOOD BURNING ELECTRICITY/POWER GENERATING POWER PLANTS.
30. EMEGENCY POWER PLANTS FUELED BY ALL TYPES FO FUELS AS FUEL, PETROL, GASOLINE, BIODIESEL,DIESEL, COOKING OIL, BURNT/SPENT OILS, FATS, WOOD PELLETS, KERONSE, GAS, JET FUELS, ETC.
31. EMERGENCY MOBILE SOLAR POWER/GENERATING PLANTS.
32. EMERGENCY WATER FILTERING TECHNOLOGIES
33. ANTI-EMPS (ELECTROMAGNETIC WAVE/RADIATION), JAMMER TECHNOLOGY, BULLET, THERMAL PROOF.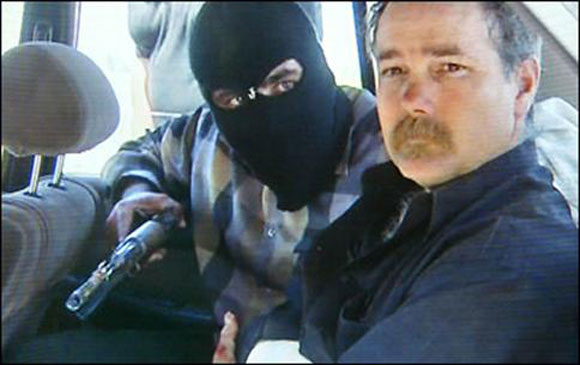 1.HOSTAGE TAKING TO OPEN SECURITY VAULTS OR FORCING RANSOMS.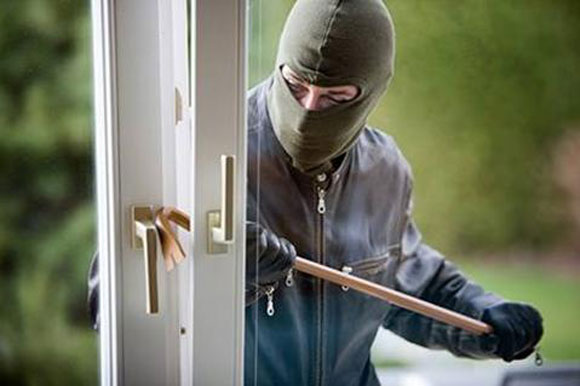 2.COMMON THIEVES OR VANDALS.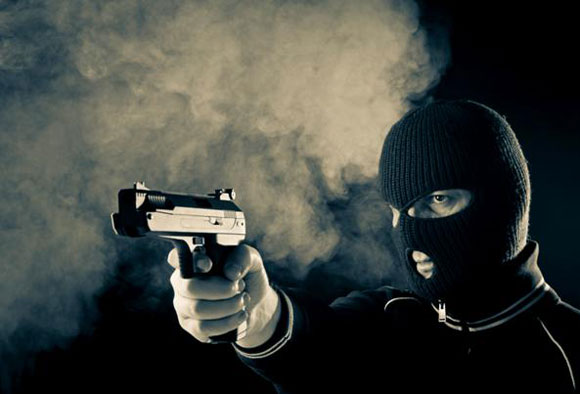 3.ARMED ROBBERS.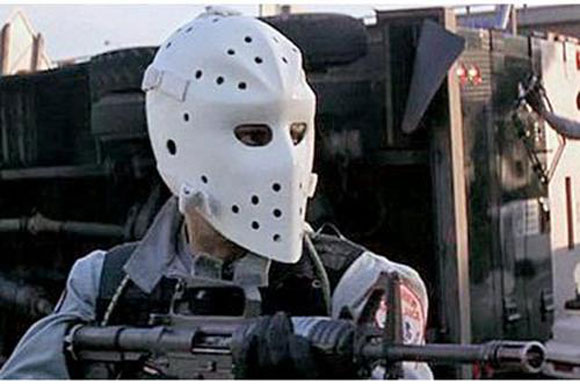 4.PROFESSIONAL ARMED ROBBERS & PARA-MILITARY SPECIALIST GROUPS.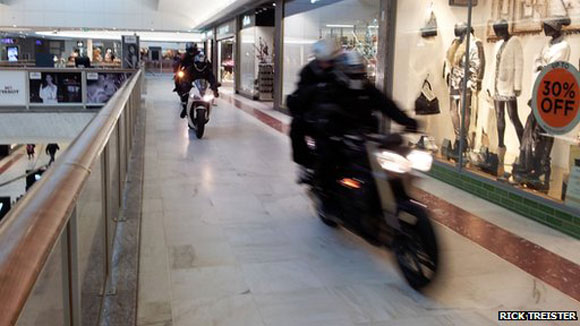 5.GANGS ATTACKING AND ROBBING COMMERCIAL/OFFICE BUILDINGS.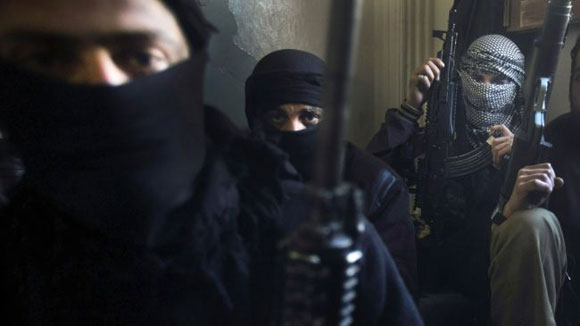 6.PARA-MILITARY ARMED GROUPS.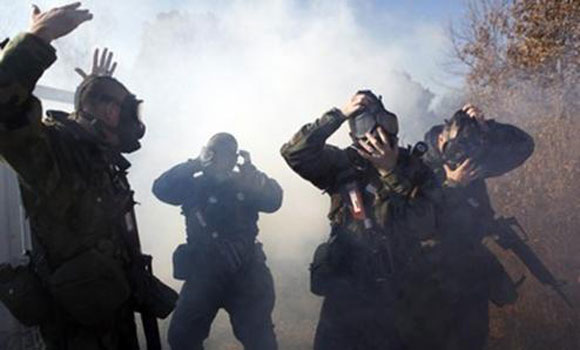 7.CHEMICAL & GAS ATTACKS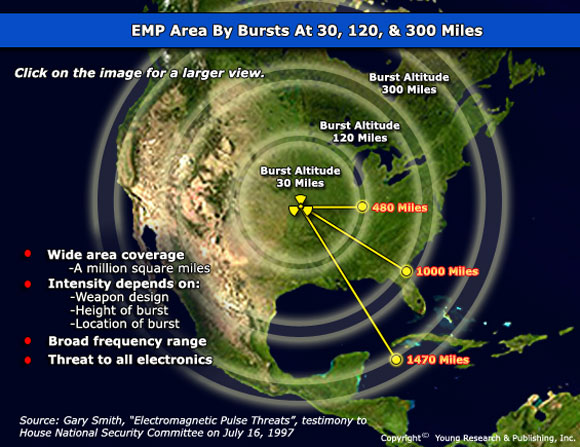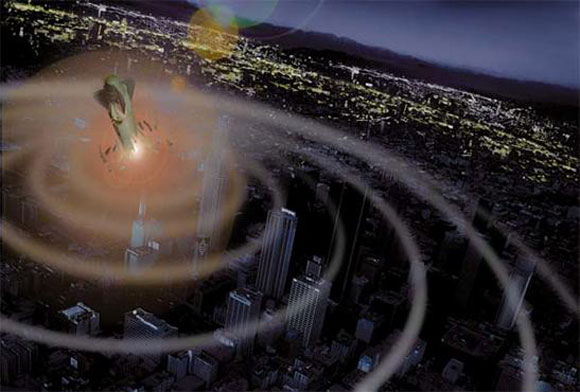 8.ELECTRONIC WAVE PULSE (EMPS). SOLAR RADIATION/MILITARY/TERRORIST/ SABOTAGE ELECTROMAGANETIC ATTACK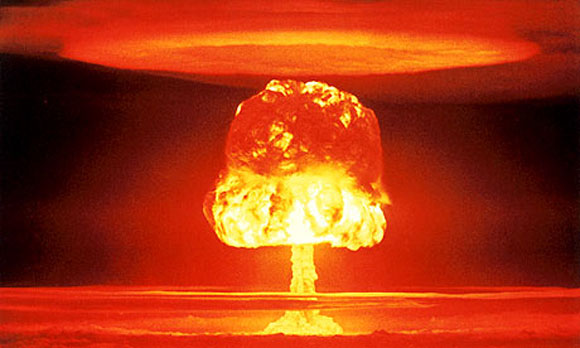 9.NUCLEAR ATTACK & NUCLEAR FALLOUT.
10.HURRICANES & TROPICAL STORMS.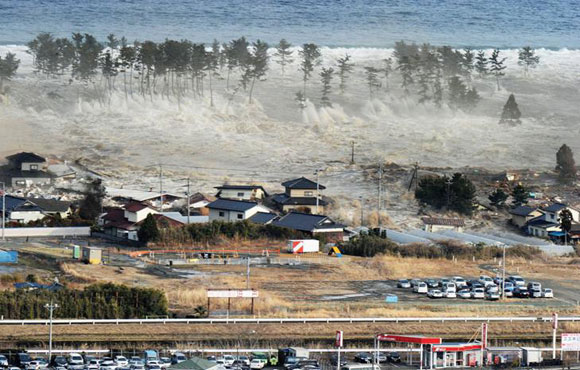 11.TSUNAMIS & HURRICANES.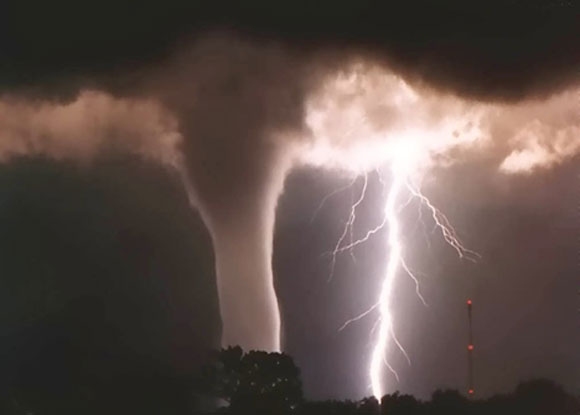 12.TORNADOES & ELECTRICAL STORMS.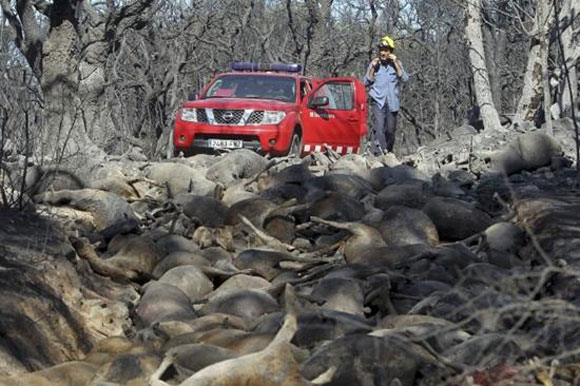 13.FOREST FIRES CREATED BY STORM LIGHTLING, HUMANS, SABOTAGE, VANDALS .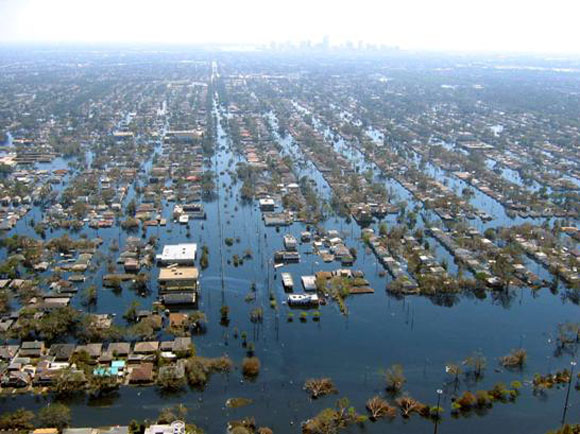 14.FLOODING, TROPICAL STORMS, TSUNAMIS & HURRICANS.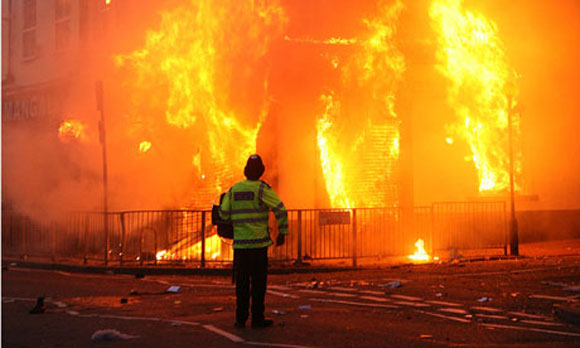 15.RIOTS & CIVIL UNREST.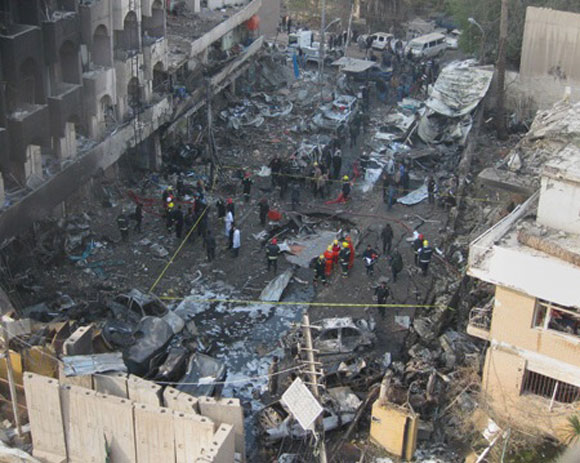 16.TERRORIST ATTACKS & MILITARY ATTACKS.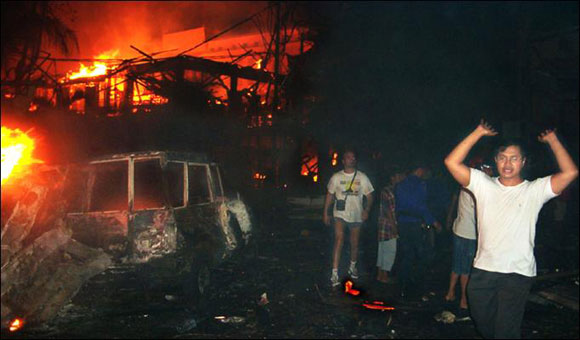 17.HOUSE/OFFICES FUEL & GAS TANK BOMBINGS.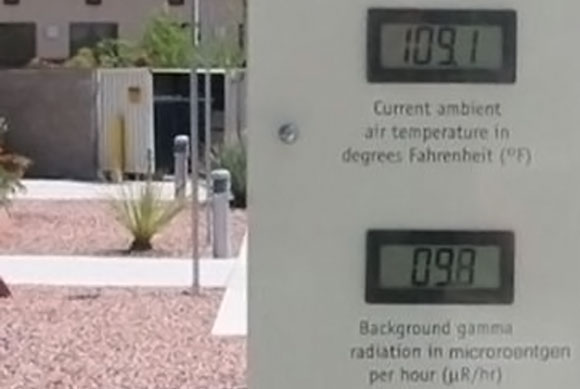 18.HOME/OFFICE RADIATION TESTING.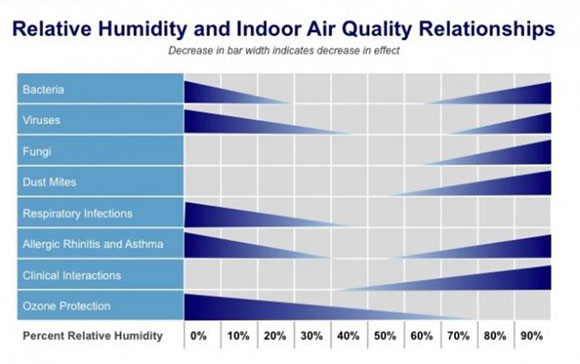 19.INDOOR AIR QUALITY FILTERING TECHNOLOGIES.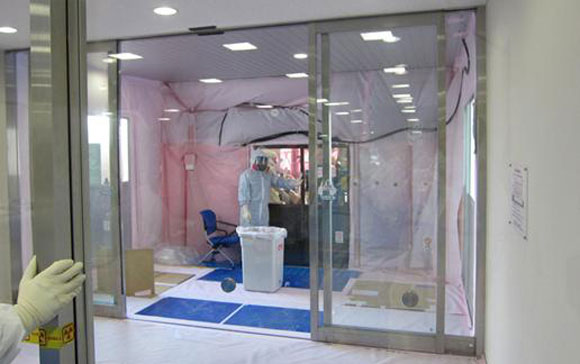 20.DE-CONTAMINATION INDOOR/OUTDOOR TECHNOLOGIES.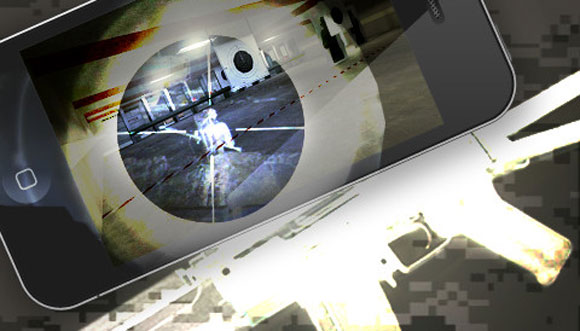 21.HOUSE/OFFICE DEFENSIVE ARMED SHOOTING PORT HOLES FOR ARMED TEAR GAS, SMOKE GRANADES, LIVE AMMUNITION DEFENSIVE ATTACKS.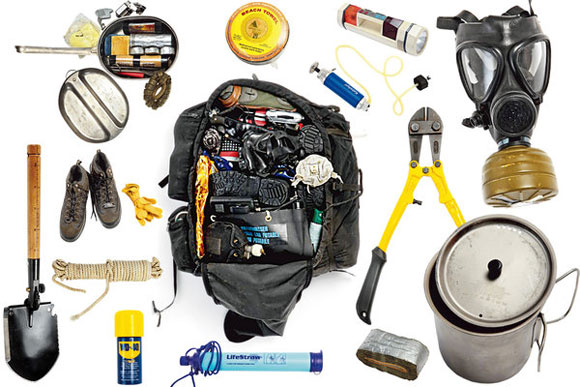 22. EMERGENCY KITS FOR EXTERNAL USE.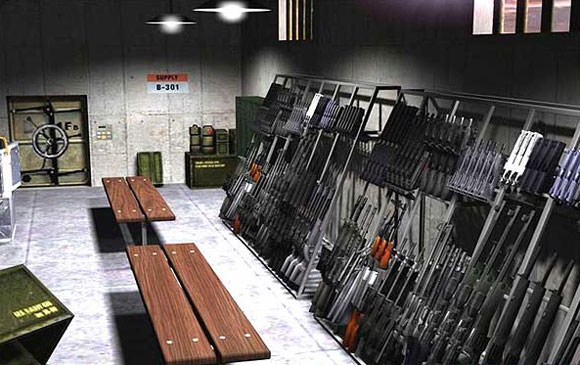 23. ARMED SECURITY VAULT FOR DEFENSIVE /PRO-ACTIVE ARMED PROGRAMS.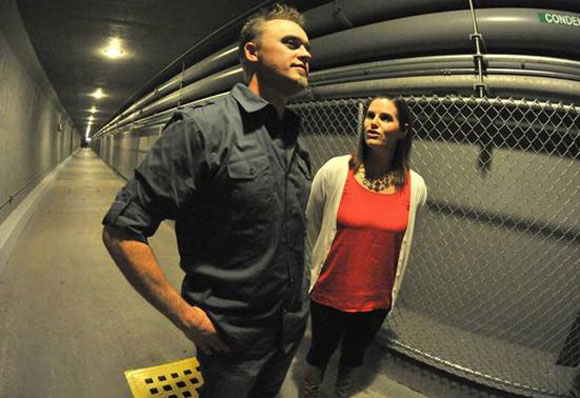 24. UNDERGROUND BUNKERS & EMERGENCY ENTRY/EXIT POINTS FOR MID-LONG TERM DURATION SAFETY & SECURITY PROGRAMS.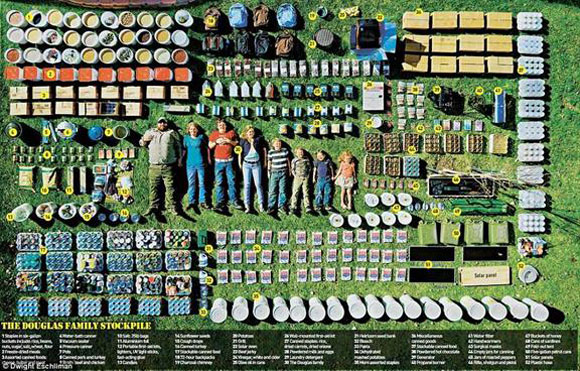 25.FAMILY EMERGENCY FOOD & SUPPLIES FOR MID-LONG TERM EMERGENCY USAGE IN ANY EVENT.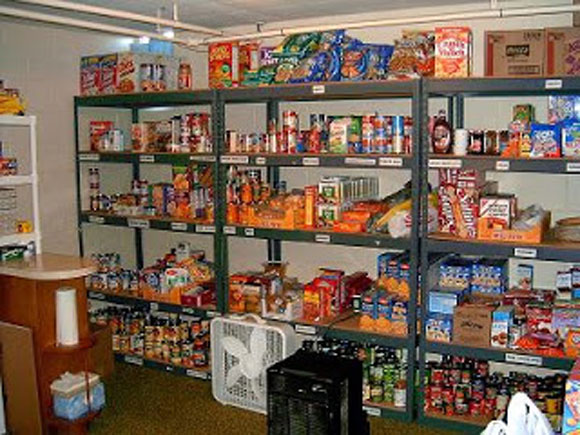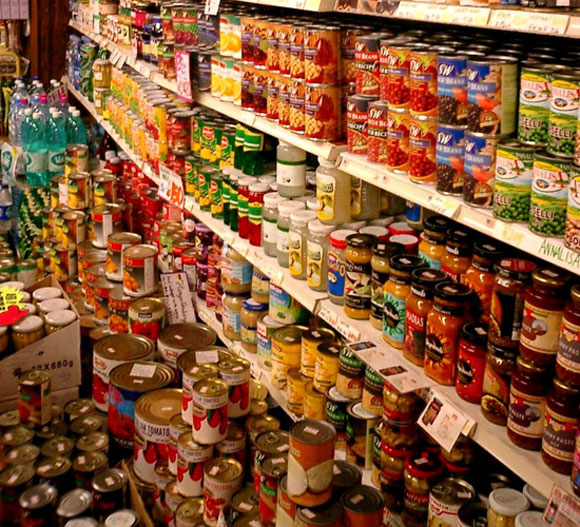 26. MID-LONG TERM FOOD & WATER SUPPLIES FOR PANIC ROOMS, BUNKERS, SECRET BUILDINGS, ETC.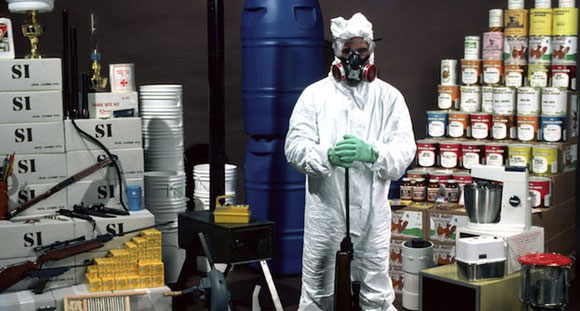 27. MEDICAL EMERGENCY FIRST AID SUPPLIES & MEDICAL-HEALTH/ OPERATING EQUIPMENT.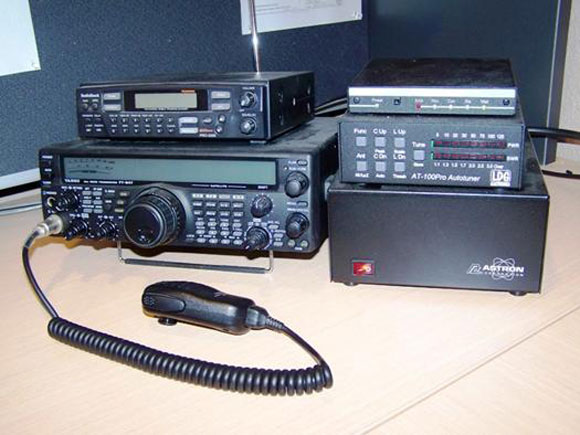 28. EMERGENCY TELECOMUNICATIONS SYSTEMS AND BROADCASTING TECHNOLOGIES.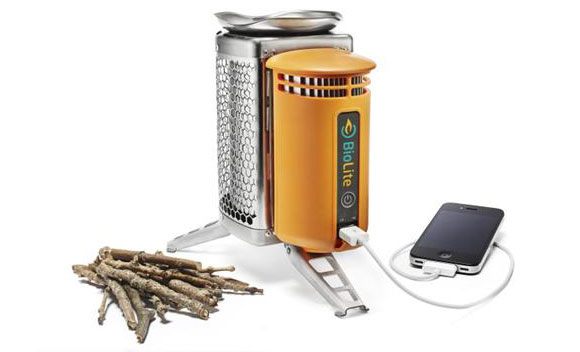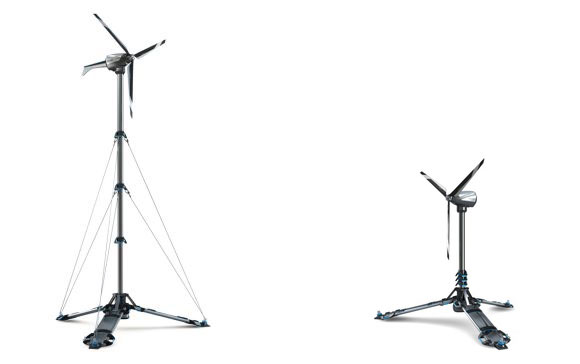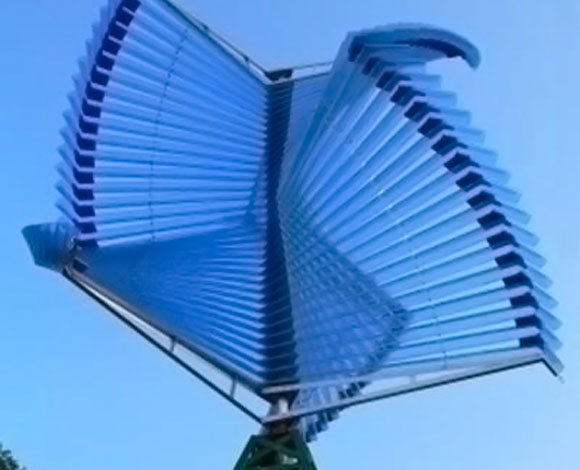 29. EMERGENCY WIND POWER & WOOD BURNING ELECTRICITY/POWER GENERATING POWER PLANTS.

30. EMERGENCY POWER PLANTS FUELED BY ALL TYPES OF FUELS AS FOSSIL FUELS, PETROL, GASOLINE, BIODIESEL, DIESEL, COOKING OIL, BURNT/SPENT OILS, FATS, WOOD PELLETS, KERONSE, GAS, JET FUELS, ETC.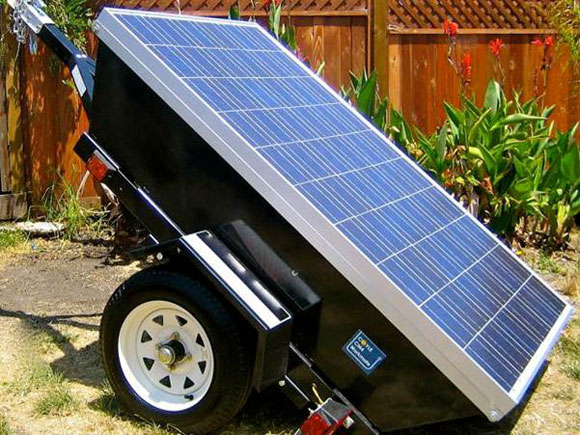 31. EMERGENCY MOBILE SOLAR POWER/GENERATING PLANTS.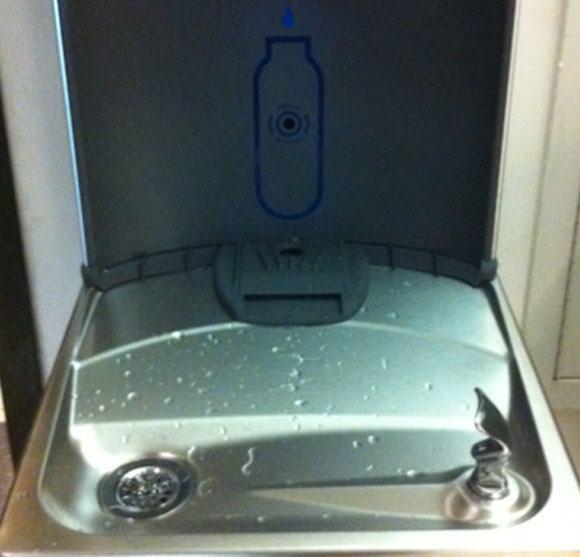 32. EMERGENCY WATER FILTERING TECHNOLOGIES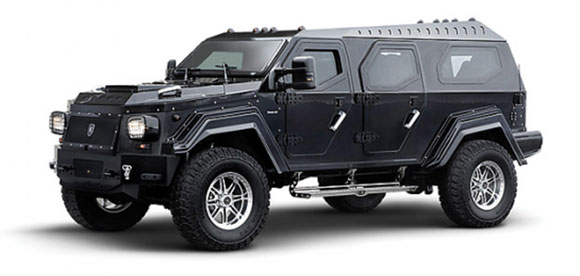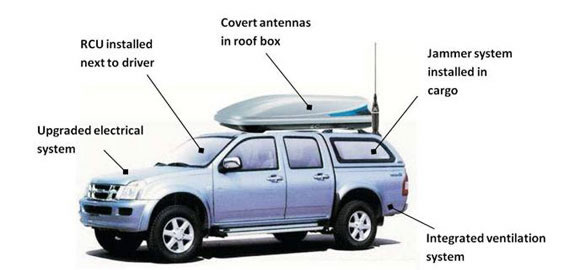 33. ANTI-EMPS (ELECTROMAGNETIC WAVE/RADIATION), JAMMER TECHNOLOGY, BULLET, THERMAL PROOF.
Technokontrol Certificates & Associations
Technokontrol Manufactures, Designs & Researches our safety products in the European Union at the highest possible International Accident,Health & Safety standards.
TechnoKontrol is a member of the NFPA

TechnoKontrol Products are ATEX Compliant
(European Antiexplosive Safety Directives)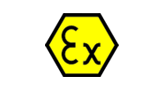 Technokontrol's Products & Services are insured by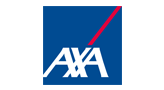 Certificates