Elite Black Night Viper Protector
Attack/Defense/Logistical Vehicle - High Mobility Load Carrier (HMLC)

The ELITE BLACK NIGHT VIPER EBNV-PROTECTOR HMLC is a Tracked Armoured load carrier with flatbed platform, and is part of the EBNVP-DRAGON family of Armoured vehicles, which is itself a development of the CVRT range.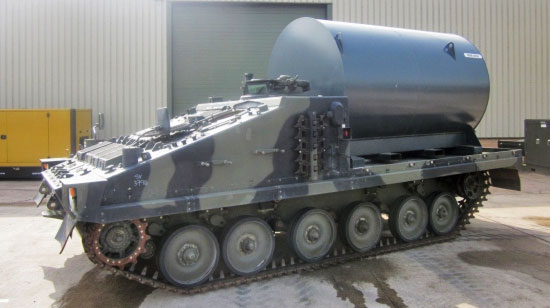 The payload capacity has been optimised through using light armour to achieve weight reductions. All vehicles are refitted to support missions carried out abroad.
The new vehicle ensures an uninterrupted supply of equipment to frontline troops. The Elite Black Night Viper EBNV-PROTECTOR has been designed for rugged and desert, combat, logistical, medical, refueling, ammunitions transport, telecommunications mobile bases,troop carrier in all type of military, law enforcement, humanitarian operational conditions.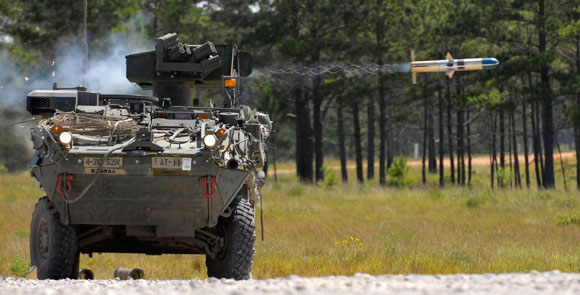 The fleet can be maintained easily with few special tools.In addition to the rear cargo bed, all Elite Black Night Viper EBNV-PROTECTOR are fitted with a load tray in front of the vehicle to carry an additional 2000kg of equipment. A roof section is also available for the transportation of electronics countermeasures packages.
Cargo systems
The track vehicle can self load a 1t pallet of supplies. Each vehicle is equipped with an 2,000 kg self recovery winch and sand ladders, which act as loading ramps for cargo pellet.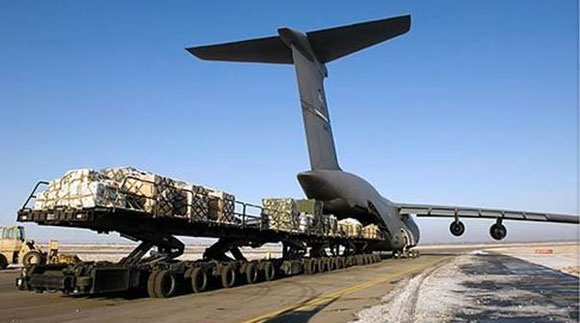 Armament
The Elite Black Night Viper EBNV-PROTECTOR is fitted with weapons holders to carry light support weapons (LSW). SA80 A2 standard assault rifles are available for two crew members.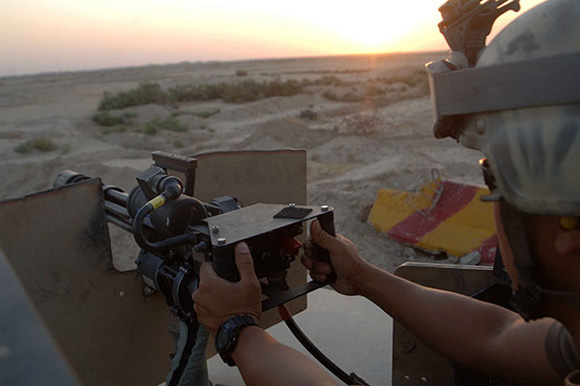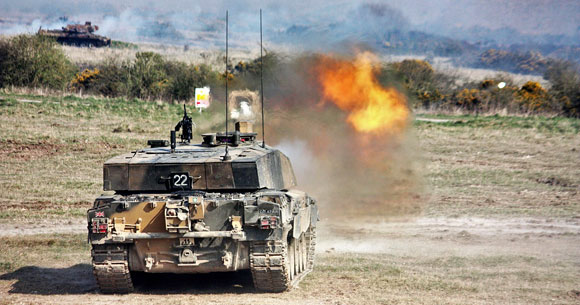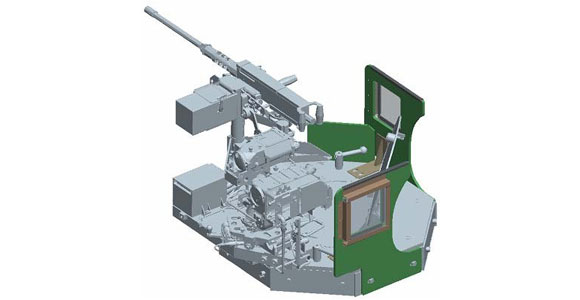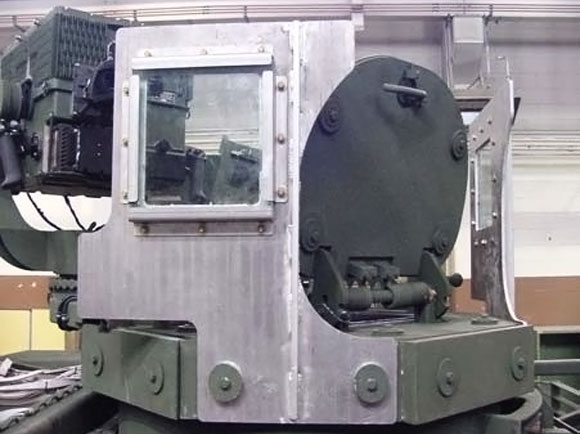 The SA80 can be fitted with a SUSAT sight and a common weapon sight (CWS).
Other weapons include a C7 rifle or a Minimi, a fully automatic light machine gun. The vehicle can also be fitted with a general purpose machine gun (GPMG) mount.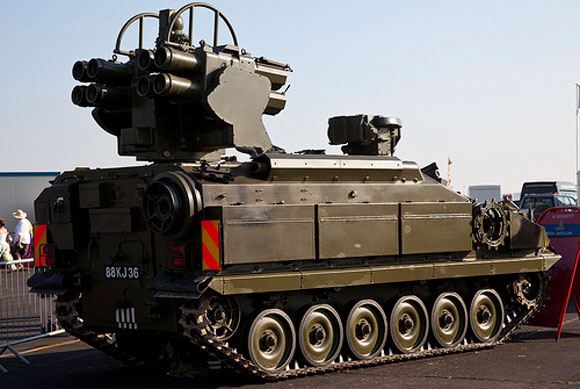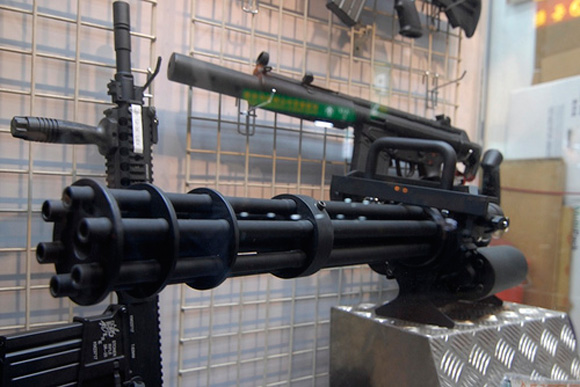 Gatling gun mounts and heavy machine guns can also be attached will ammunition cargo pods.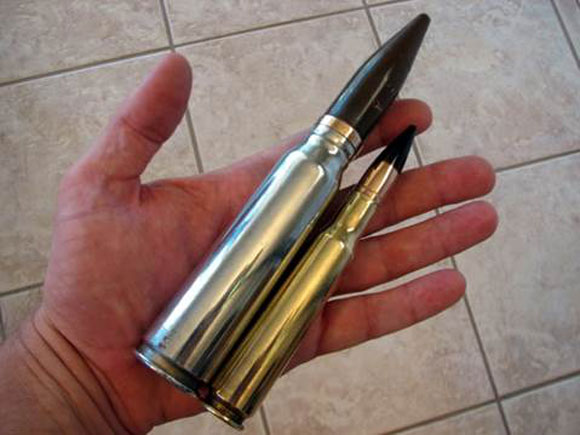 Engine
Three modes are provided on the drive train. The top mode delivers high speed and low torque while lower mode gives more torque and less speed. The middle mode delivers a combination of speed and cross-country capability.
Mobility
The Elite Black Night Viper EBNP-PROTECTOR is a track driven drive vehicle capable of being driven off-road. Elite Black Night Viper EBNVP-PROTECTORS were originally intended to be permanently placed at FOB, but the vehicles are capable of delivering supplies to frontline troops.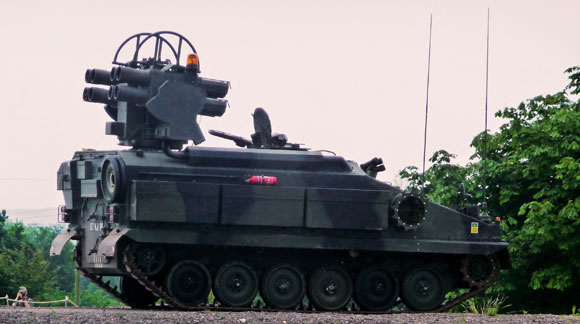 Tests have proven the capabilities of the vehicle. The Elite Black Night Viper EBNV-PROTECTOR is more versatile than the truck , half track and trailer combinations sometimes used to shift loads from helicopter landing sites by any army. It also offers more protection to operators. The vehicle is lightweight and helicopter transportable.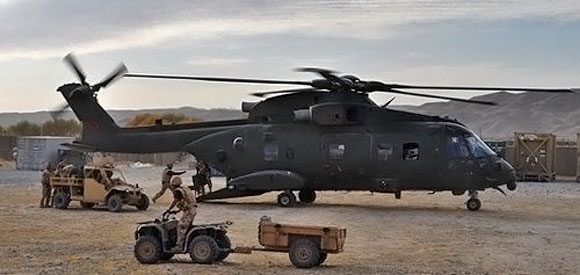 Elite Black Night Viper EBNVP-PROTECTOR -High Mobility Load Carrier
The flat bed can adopted for a wide range of roles such as logistic carrier, bridge layer repair / recovery and towing.
Built to a high specification the vehicle hull is composed of aluminium armour to protect the crew against small arm fire and shell splinters.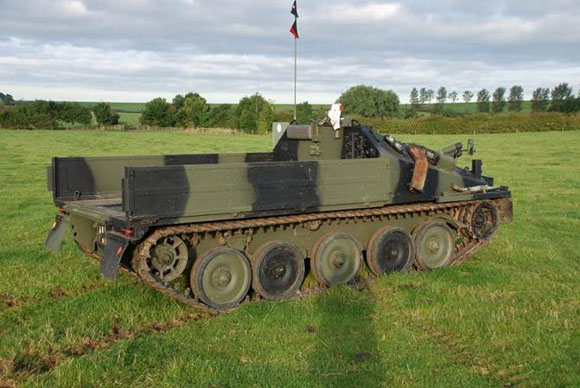 The hull sides are sloped inwards at the bottom to reduce radar signature.
The hull accommodates 2 personnel, comprising of the driver and commander, in a single compartment which has both air conditioning and NBC protecting the crew from external contamination.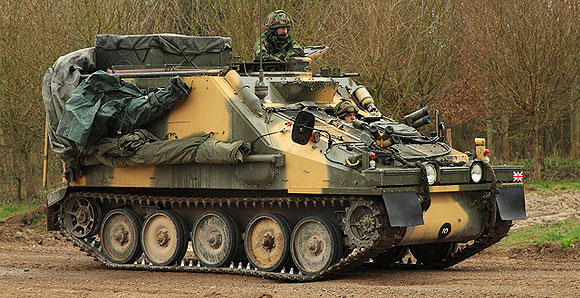 Specification
Cummins 6B-275 5.88lt Turbo Diesel Engine
ATL T303 Automatic Cross Drive Transmission
Max Speed 80kmph
Range 644km
Torsion Bar Suspension with Hydraulic Dampeners
Live Track with Rubber pads
Dimension
Length: 6.25m
Width: 2.68m
Height: 2.35m
Weight: 9000kg (approx. unladen)
Dimensions of Load bed
Length: 3.20m
Width: 2.55m
Weight: 4000kg (approx. cargo capacity)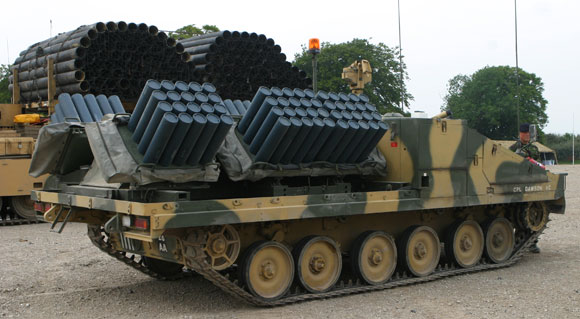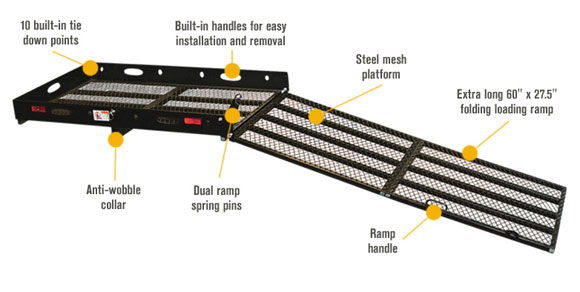 Technokontrol Anti-Explosion Safety & Security Technologies in the EBNV PROTECTOR
The Elite Black Night Viper EBNVP-PROTECTOR has installed the unique anti-explosion "Technokontrol Anti-explosion fuel tanks Technology and to which also can be used as a tactical, combat, logistical, refueling vehicle using the unique "Technokontrol Anti-Explosion Fuel Tanker Package" to which is can used to deliver in a special unique, exclusive anti-explosion fuel tank carrier/tanker any type of fuel or liquids with no risk of explosion and with evaporation savings in the case of transporting fuels or easily vaporized liquids or chemicals.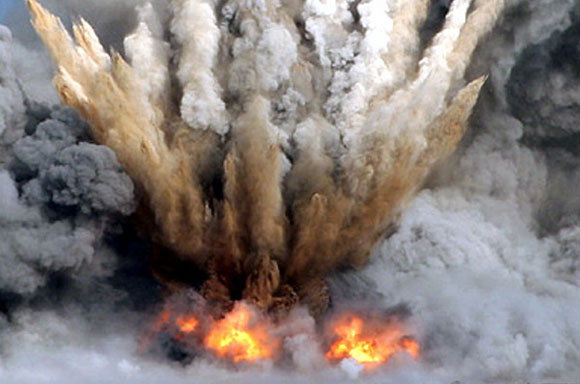 It has also the capacity for front line, refueling transport-delivery in also 5L, 10L, 20 Liters hand held anti-explosion, bullet proof jerry cans or by a "tanker refueling system" of up to 3,500 liters of fuel for combat, logistical or tactical operations especially important for desert, jungle, search & rescue, ammunition, supplies, medical, telecommunications, law enforcement activities or for long distance surveillance duties in any kind of scenario from civilian, military or law enforcement usage.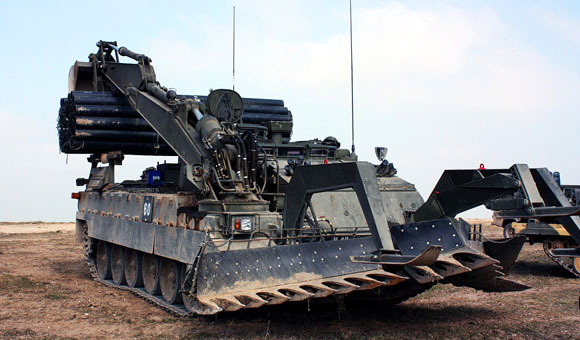 Any bullet, fire arms, direct sabotage or mechanical, electrical or operational damage can´t ignite the fuel tanks to cause any type of fuel tank explosion without forgetting the importance of this "Security and Safety" feature in the case of electric static, electronic charges due to the usage of mobile radars systems, sensors, cameras, electromagnetic armament on, inside, or near the vehicles, bases, convoys, etc.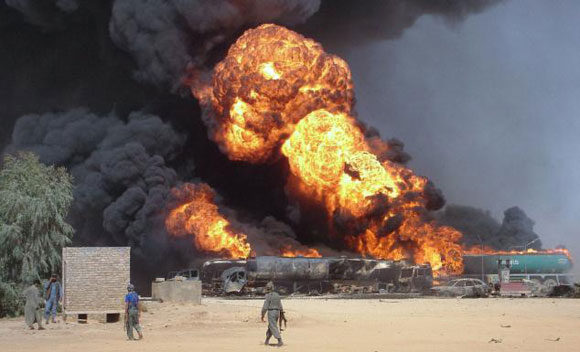 Due to this exclusive and unique safety and security feature also applied in extreme heat, humidity or in the event of fuel tank damage the fuel vaporization can be reduced by up to 98% thus allowing at refueling stages of operations a great saving and increasing range, capacity and an overall operational increase in servicing other units especially for refueling usage.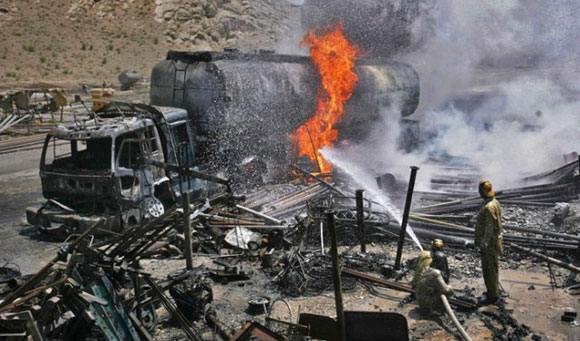 Damage, heat, humidity is the case of massive loss of fuel due to especially simple vaporization at refueling, discharging, loading or transporting fuels to which is much more and considerably higher and especially with high humidity and heat.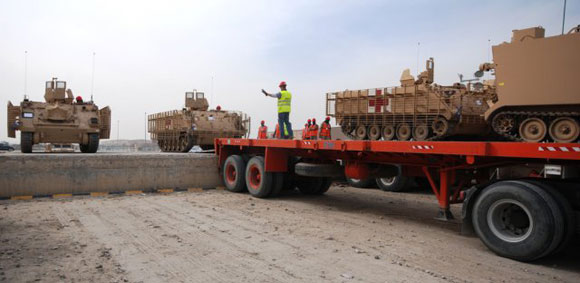 External climatic heat changes as in desert scenarios from day to night encountered by the vehicles fuel tanks, transports, especially when used for refueling other types of vehicles, aircraft, vessels, helicopter, base generators, in extremely high thus using Technokontrol unique safety, efficiency & security technology assisting the overall operational usage of any "Elite Black Night Viper Vehicles" in any field of operations.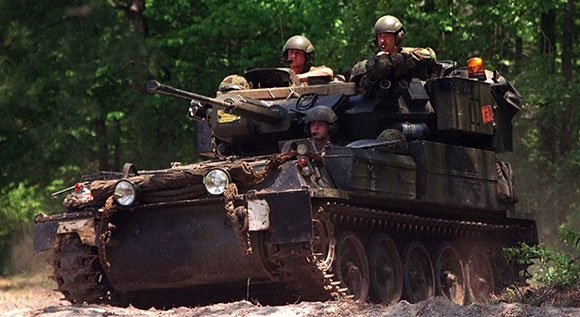 Technokontrol Certificates & Associations
Technokontrol Manufactures, Designs & Researches our safety products in the European Union at the highest possible International Accident,Health & Safety standards.
TechnoKontrol is a member of the NFPA

TechnoKontrol Products are ATEX Compliant
(European Antiexplosive Safety Directives)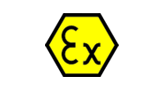 Technokontrol's Products & Services are insured by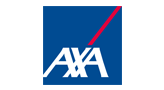 Certificates