TECHNOKONTROL ENVIRONMENTAL RECYCLING & CLEANING SERVICES
TECHNOKONTROL FUEL / CHEMICAL ENVIRONMENTAL, SAFETY & SECURITY ACCIDENT / DAMAGE RECYCLING SERVICES.
ENVIRONMENTAL RECOVERY, CLEAN UP, RECYCLING SYSTEMS AND TECHNOLOGIES FOR ALL CONTAMINATION ACCIDENTS FROM ALL TYPES OF TRANSPORT PETROL-CHEMICAL SPILLS TO PIPELINE THEFT/VANDALISM DAMAGE AT PRIVATE OR GOVERMENT LEVELS.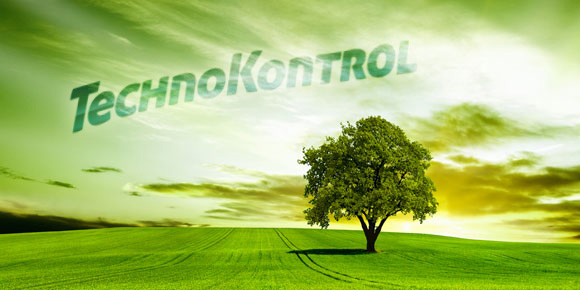 TECHNOKONTROL ENVIRONMENTAL RECYCLING & CLEANING SERVICES provides onshore and offshore cleaning and decontamination services, supporting a blue-chip client base principally in the oil and gas, petrochemical, heavy industry, manufacturing and pharmaceutical sectors.
In many years of operation we have developed a reputation for pioneering and integrating a wide range of safe, environmentally sound, industrial cleaning techniques involving high pressure water jetting, high airflow vacuum services and chemical decontamination processes.
We complement all our cleaning services with extensive integrated waste management services and on-site waste handling capabilities, as well as utilities infrastructure monitoring and refurbishment services.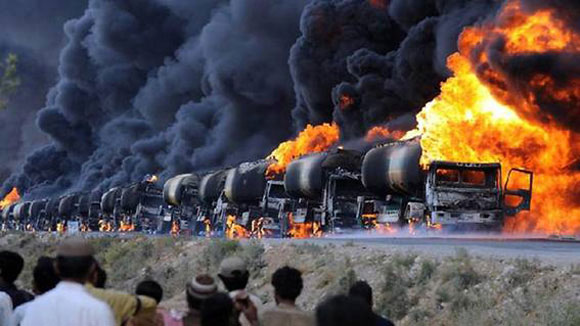 TECHNOKONTROL ENVIRONMNETAL SAFETY & SECURITY PROGRAMS
At TECHNOKONTROL we normally use our own services to prepare and to install our safety & security technologies in already operational assets or transports as fuel tanker, oil tanker, jumbo tanks, etc.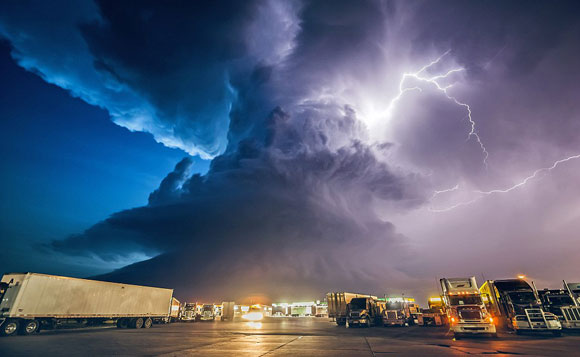 Our anti-explosion, anti-vaporization, anti-static charge, anti-sloshing products are 100% eco-friendly and 100% recyclable thus being able to use a preventive safety technology for a "Pro-Active Protection Environmental Program" or for a "Clean Up Program" after an accident or disaster as our products not only are security-safety proof but also preventing explosions, fires, fumes, vapors due to terrorism, sabotage, vandalism, climatic accidents, fuel thefts, attacks, any type or kind of accidental damage.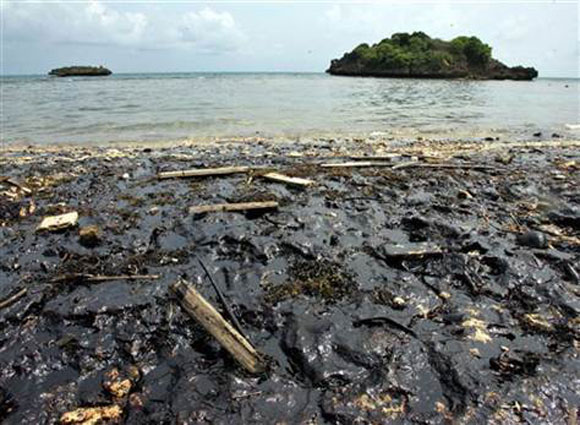 Due to the cost being not only environmentally extremely high to a region, state, town and to its people, commerce, but also not forgetting the legal, criminal, punitive damages which will be claimed via national & international courts ,insurance payouts, corporate shut-downs, loss of operators licenses, multi-million dollar fines, we at Technokontrol try always to make a disaster become at least and as less as possible of an environmental, financial, social burden but also having the additional environmental & financial benefits of acting in a "pro-active manner", thus always trying in saving the operator in petro-chemical vaporization losses, algae growth-fuel damage, oxidation-fuel contamination but especially saving the environment at the same with these financial operational savings.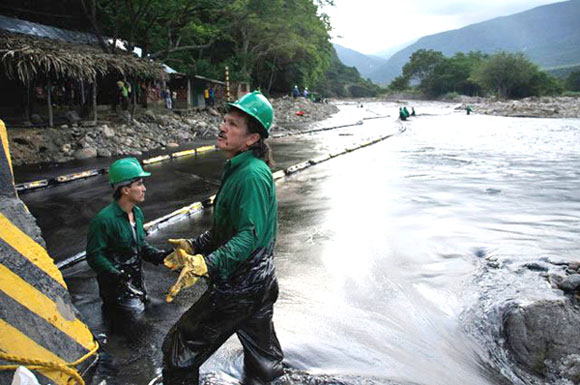 Due to these kinds of possible incidents but also using an accidental or criminal "oil spill" to create an income to reduce the overall cost of any "Emergency Clean Up Program" due to being able to use crude oil, petrol-chemicals to create alternative fuels as diesel for re-sale, re-usage or to pay in compensation packages to the effected region, state, government for such accidental or deliberate attacks on these infrastructures.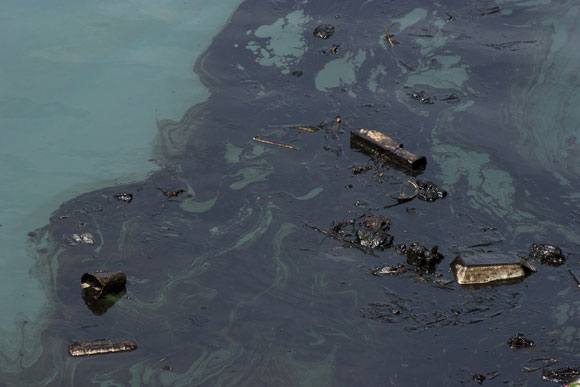 Depending on the needs we will use one type or another for pro-active or after-disaster environmental programs depending on the client's needs and services.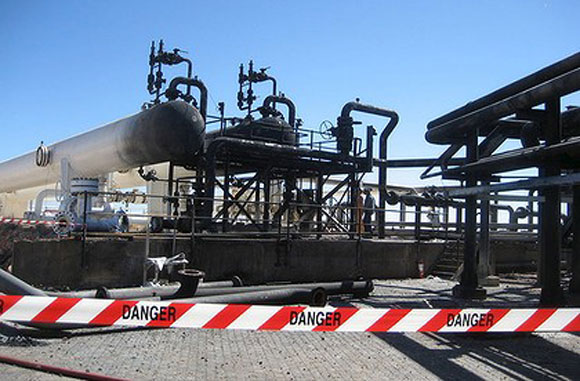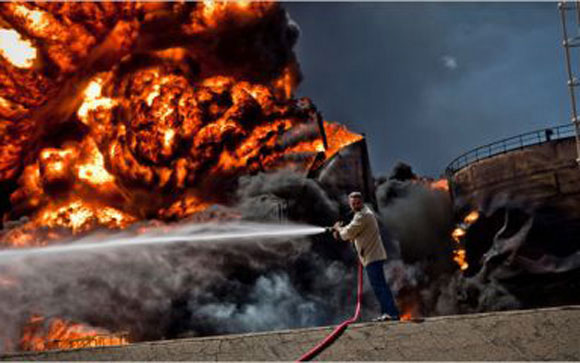 REDUCING THE COST OF AN ENVIRONMENTAL INCIDENT
Our focus is on total job-cost reduction, minimizing plant downtime cleaning to optimize production up-time. A combination of Technokontrol Environmental Services (TK-ENVIRONMENTAL) highly-skilled operational personnel, along with our degree-qualified engineers, works closely with you to design and manage your project, utilizing advanced cleaning technology to achieve the most appropriate solution.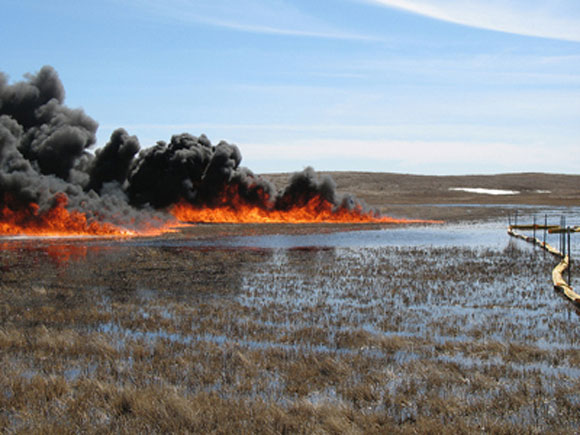 The quality of our operational solution delivery is also important to your inventory cost, generally extending the mean time required between cleaning operations. Further, as we offer a full suite of integrated technical solutions, specified and bundled to meet each separate cleaning requirement, you are able to appoint fewer, or just one, appropriately resourced supplier.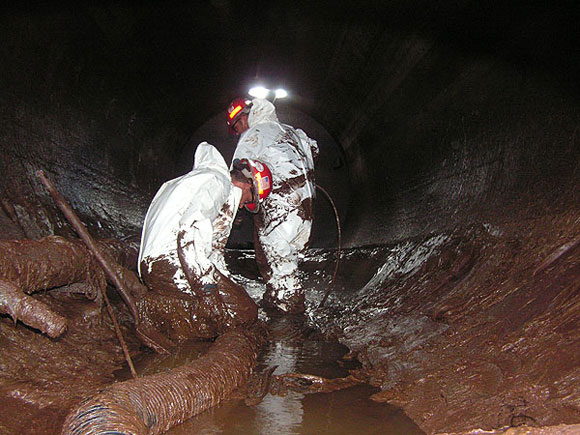 SAFETY THE PRIORITY-TECHNOKONTROL WHERE SAFETY IS PARAMOUNT
Our emphasis on finding new ways to solve cleaning and decontamination problems is nowhere more apparent than in our work to enhance safety through technology often by using sophisticated 'non-man entry' techniques.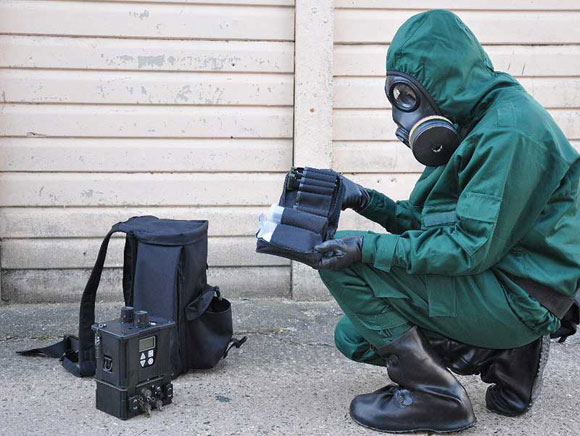 We use our own experienced industrial services staff throughout the World onshore and off shore sectors, while our relevant managers and engineers oversee local resources elsewhere in the world, to help minimize costs.
TK-ENVIRONMENTAL CHEMICAL ENGINEERS
TK-ENVIRONMENTAL highly experienced qualified chemists, chemical engineers, project managers and trained operatives solve issues and deliver customized chemical cleaning and decontamination services, particularly to the oil, gas and power generation industries. We use a wide range of cleaning agents and chemicals, including our own proprietary formulations.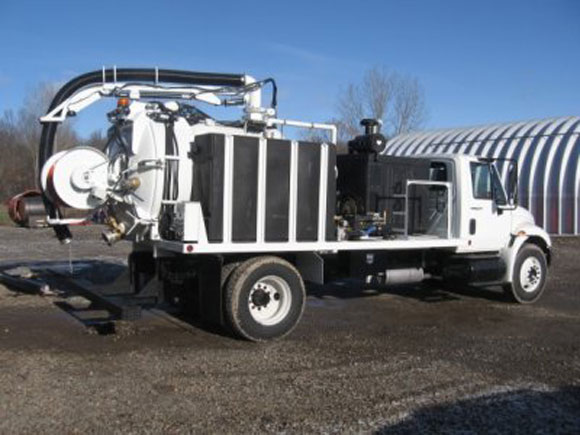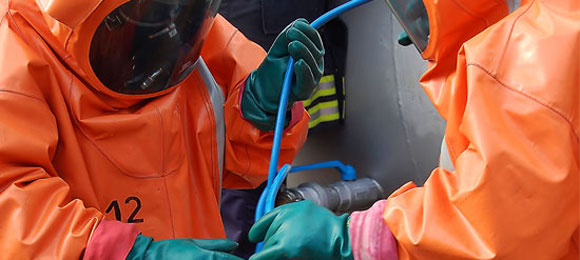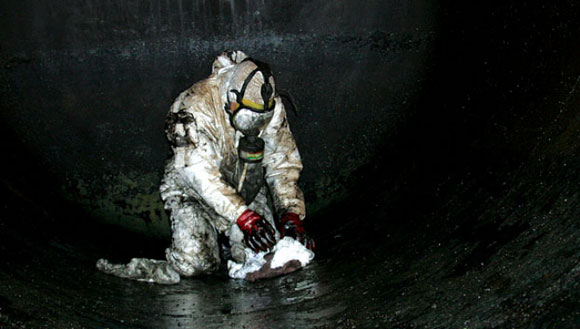 We use our chemical cleaning expertise on the following types of units:
Alkylation units
FCC units
Exchangers
Fin fans
Boiler plants
Flare lines and drums
Crude units
Vacuum units
Amine units
ULSG units
Pump cooling water jackets
OIL INDUSTRIES
Pipe flow software helps us ensure optimum circulation for maximum surface contact and cleaning. We own and operate all necessary plant to provide:
Chemical cleaning and pipeline pigging: soda ash washing to remove polythionic acids, and foam chemical cleaning of fin fans, with waste acceptable to refinery WWTPs.
Liquid phase decontamination: using proprietary chemicals to remove organics from pipes, vessels and exchangers.
Vapor phase decontamination: removes oil, gas, LEL, H2S, benzene and hydrocarbon deposits in a single application.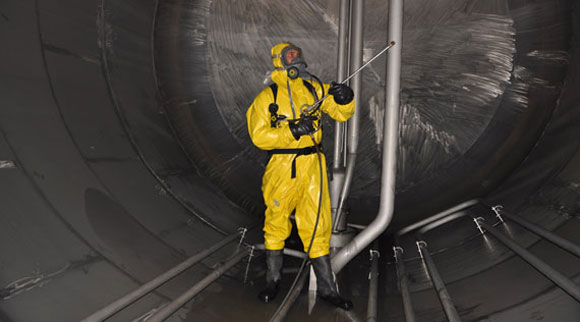 POWER GENERATOR INDUSTRIES
We have undertaken the majority of chemical cleans and in-service boilers in many markets especially when needing to install our other Technokontrol Safety, Efficiency & Security Technologies.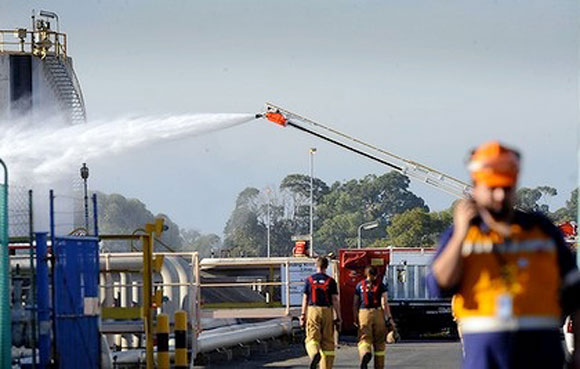 We supply experienced manpower for both day and night work, as well as all necessary plant and equipment, and can arrange effluent treatment and transportation.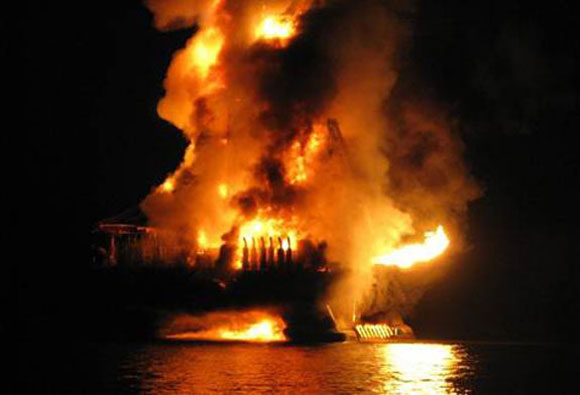 Pre-commission cleaning: we offer a specialist team to advise on and provide effective, integrated chemical cleaning for the boiler and associated pipe work in new build power generation plants. Our previous experience on new build HRSG's includes hydro testing all HRSG and balance of plant pipe work.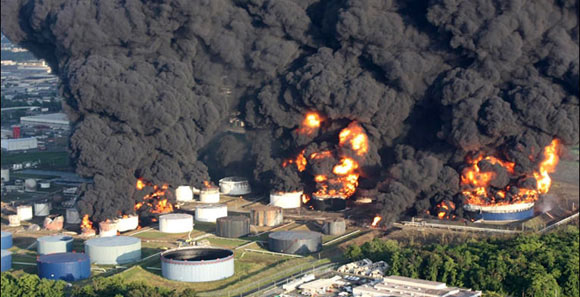 "TK-ENVIRONMENTAL" has carried out pre-commission cleaning on CCGT gas lines including "suction/pigging" new various diameter gas lines from the receiver station to scrubber vessels before the compressor modules. In some cases hydrolasing was utilized to thoroughly clean inter-compressor pipe work before being dried by foam suction or air blowing.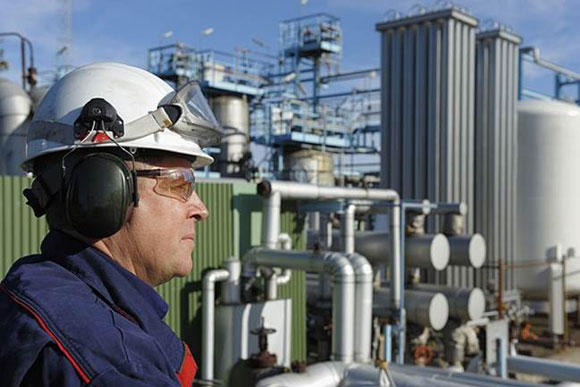 Other clients have also requested cleaning of lines by installing specially designed bursting/rupture discs and pressurizing with dry air or utilizing remote operated quick release valves which we also supplied. Other clients have requests our unique, patented anti-explosion safety valves for refineries, pipelines, pumping stations to become pro-active in environmental safety programs.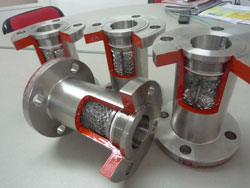 Hydrolasing has also been used on steam lines to remove deposits on new build and existing power stations as a belt and braces approach prior to steam blowing. "TK-ENVIRONMENTAL" have also provided and installed large bore temporary pumps and heavy duty plastic pipe work to take demin water to boilers for filling/flushing and transport flushing waters to effluent pits, tankage and cooling towers etc.
In-service cleaning: the deposit of materials during commission and operation will cause a reduction in productivity. Our in-house specialists analyze your requirements, identifying the correct chemicals, pressures, temperatures, flow rates, flushing regime and passivation processes, to develop the right method to deal quickly and efficiently with all deposits/contaminants and ensure the system is in a clean condition prior to use.
TK-ENVIRONMENTAL have used a variety of chemicals to clean HRSG's including surfactant/HF process and the one stage citric acid method. Detailed high velocity flushing is required before and during some of the processes to maximize cleanliness and the effluent can either be stored in 1000 cubic meter "TK-ENVIRONMENTAL" supplied tanks or lined effluent pits prior to neutralization/treatment and disposal of effluent onsite.
A "TK-ENVIRONMENTAL" mobile bioreactor can degrade high COD and ammoniated waste to meet local environmental constraints for disposal of effluent to sewer or river.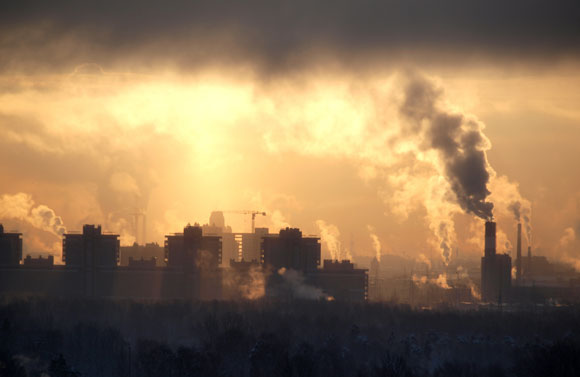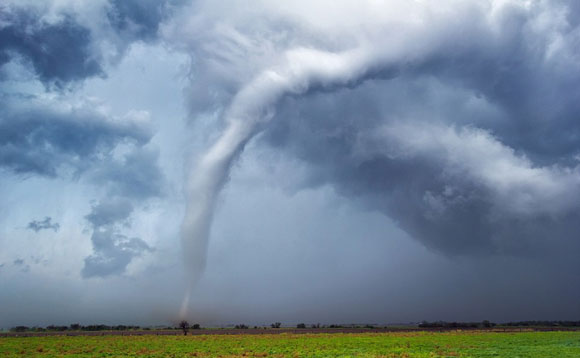 Hydrotesting: all planning, manpower and plant for hydrotest work on new-build HRSGs. This includes all temporary pumps, pipe work, water holding tanks, chemicals (ammonia/oxygen scavenger), temporary boilers, high pressure pumps, high pressure pipe plugs, certified pressure gauges/relief valves/chart recorders. Also responsible for designing recirculation systems including vent hoses, pipe manifolds and all flexible pipe work back to the water holding tank/temporary boiler to recirculate and heat water to above 22°C for the hydrotest to take place.
"TK-ENVIRONMENTAL" can also offer sigma froth flushing, silenced steam blowing and air blowing services (including computer design and fabrication) to the worldwide power industry.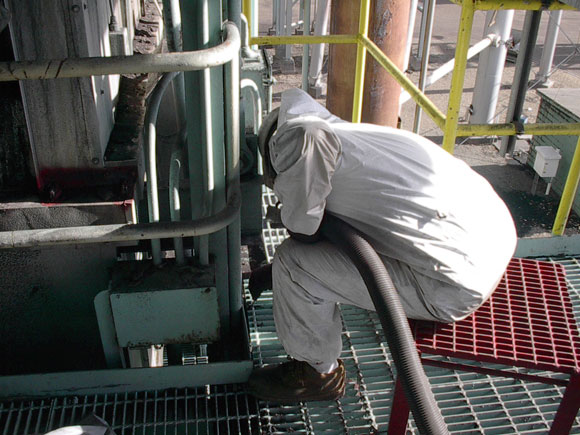 CHEMICAL ENVIRONMENTAL PROGRAMS
"TK-ENVIRONMENTAL" is highly experienced in providing vacuum services to remove and transfer wet or dry materials in the oil, gas and heavy industry sectors, helping reduce down-time and maximize productivity. We will remove heavy sludge, silt or other viscous material from great depth or long distances, and provide additional filtration and hopper systems to reclaim raw materials.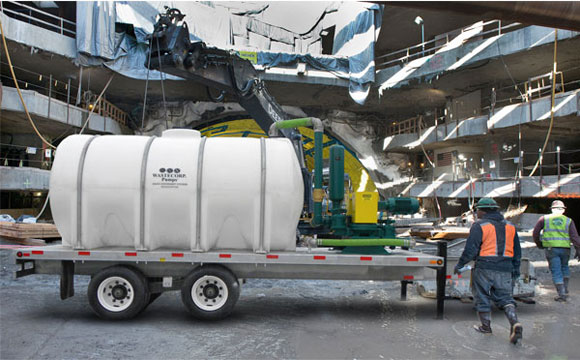 HIGH-POWERED AIR FLOW VACUUM SUCTION
We operate a large fleet of HGV-mounted high air flow vacuum units which can suck or blow hazardous or non-hazardous materials from vessels, silos, sumps and tanks. We can also offer differently sized portable vacuum units; static 150HP suction units ideal for power stations, down to the minivan, trolley or drum mounted units, all complete with experienced operators
VACUUM TANKERING
We have wide-ranging experience in transporting all classifications of waste for efficient and safe disposal, recycling or re-use. We operate a significant fleet of specialist vehicles ranging from 3,500 liter to 35,000 liter units.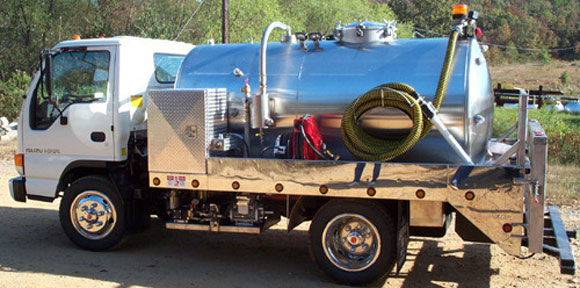 COMBI-JETTING AND SUCTION
Our large fleet of combi-jetting systems utilizes the latest jetting and suction technology to manage any problem from drain clearance up to pipelines four meters in diameter and 2,500 meters long.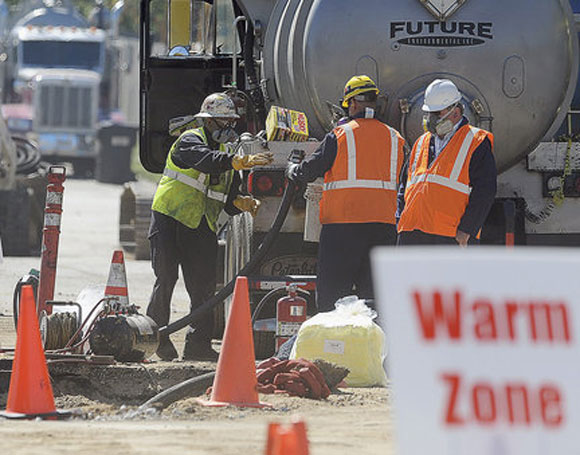 Water is a versatile and flexible medium for cutting, cleaning and stripping. Its intensity and effect can be varied almost infinitely; under pressure it becomes ever more potent.
At "TK ENVIORNMENT" we harness this versatility, introducing varied tools, nozzles and temperatures to improve those cleaning capabilities. Water jetting is ideally suited to general deposit removal, process pipe-work de-scaling and cleaning of industrial equipment and pressure vessels, as well as removing coatings and preparing surfaces.
PROCESS PIPE WORK
A comprehensive range of high pressure water jetting services provide remedial and preventative cleaning of process pipe-work to maximize life expectancy and performance. Services include Aquaria, which cleans up to 300m from a single access point with no need to dismantle bends or vertical sections. It is safe for operators, suitable for all diameters and materials, and can completely contain hazardous materials.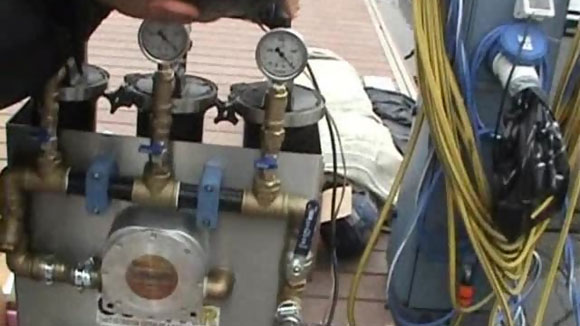 HEAT EXCHANGER TRAINS
We are highly experienced in cleaning all heat exchanger components effectively so as to reduce frequency of cleaning, preparation for IRIS inspection, minimize downtime and maximize plant production.
Freelance: a flexible lance or twin lances, safe for the operator, and semi-automated to reduce operator fatigue.
Aqualance: more powerful than Freelance, with a rigid lance ideal for hard or bad blockages, and no direct operator contact with lance.
Bundle Blaster: a fully-automated tube-side cleaning system.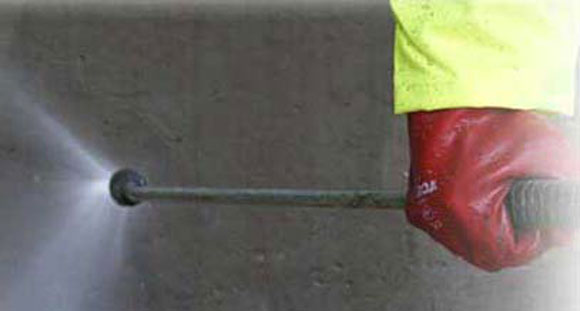 CRUDE OIL STORAGE TANKS
The problems caused by manual cleaning are largely eliminated by the automatic BTS process, which cleans both floating and fixed tanks without the use of chemicals, in a short space of time. The BTS process minimizes tank residues and waste disposal costs and results in high recovery rates for the crude inventory stored in the tank. The system affords high levels of safety for personnel, and is environmentally engineered to minimize hydrocarbon emissions.
The main components are mobile suction and pressure modules, as well as jet washers, with the entire cleaning process underpinned by a special pipeline system with quick-release closures and high-performance filter assemblies. We can undertake cleaning even though there may be high sludge levels within the tank. The complete BTS tank cleaning system is modular and can be installed in road and sea containers for quick transportation and deployment.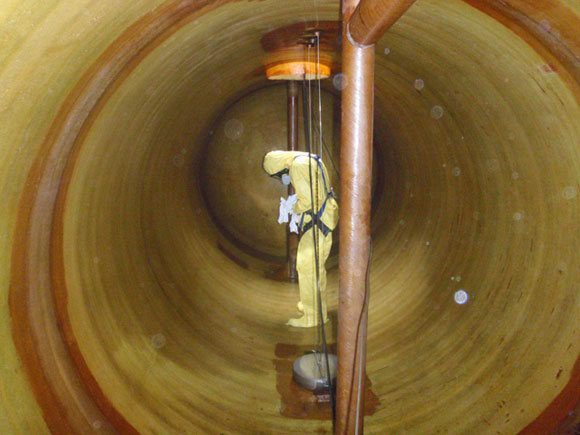 PRODUCT TANKS AND PRESSURE VESSELS
Removing product, by-product, scale or corrosion helps achieve maximized capacity, increased throughput, enhanced product quality and improved production levels, therefore offering greater cost effectiveness. We bring unrivalled experience and expertise in tank and vessel cleaning.
Enclosed 2-D and 3-D non-man entry tank cleaning systems enable greater flows and operating pressures to be brought to bear on tank deposits, resulting in superior cleaning results. These remote high pressure water jetting cleaning systems enable you to plan for more extensive cleaning, faster reducing plant downtime significantly.
These cleaning techniques have also greatly enhanced safety by almost eliminating the requirement for vessel entry by cleaning personnel. This offers customers the peace of mind of significantly reducing safety risks such as operator fatigue, as well as reducing the need for atmosphere testing, breathing apparatus, scaffolding, rescue systems and permits.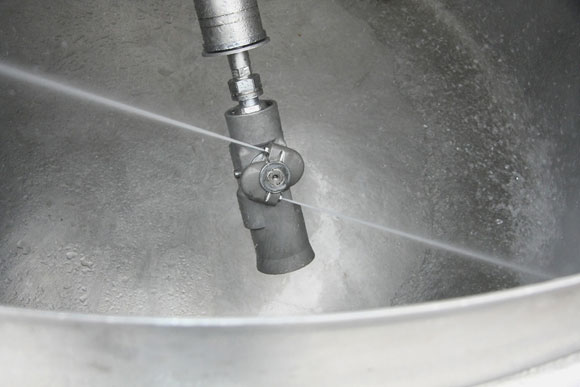 SURFACE PREPARATION
When preparing surfaces for inspection or new coatings, water jetting offers many advantages over traditional shot and grit blasting (such as no secondary damage, contamination or profiling), and is quicker, safer, cleaner and more flexible.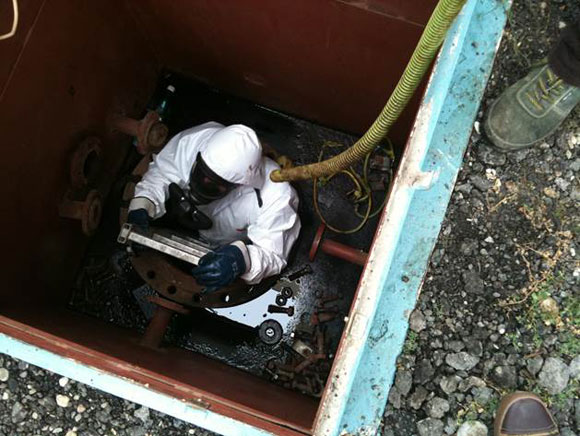 "TK Environmental" provides an extensive range of specialist services for below-ground pipe work in the industrial and utilities markets. This covers all necessary remedial work, from assessing the condition of assets and identifying problems, to full refurbishments that extend the asset's working life.
TK-ENVIRONMENT & UTILITIES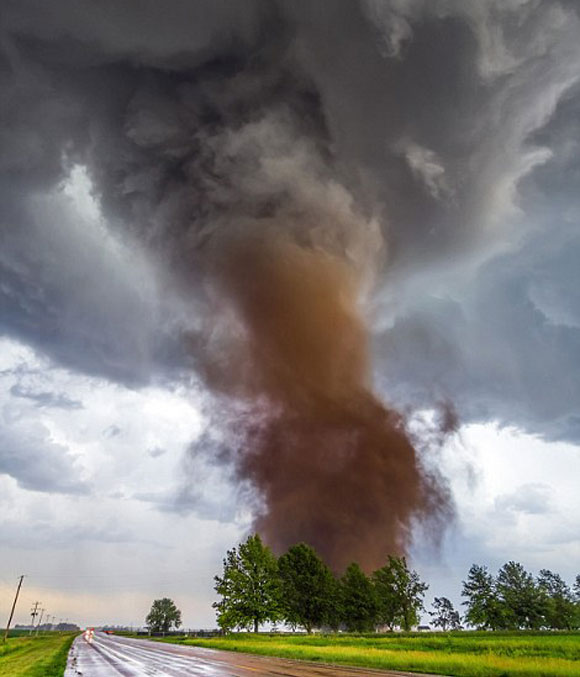 Our services include:
Survey and inspection: a comprehensive range of man-entry and non-man entry survey and inspection techniques to locate, identify and classify condition, point of blockage or failure of pipes, vessels and tanks, for pre-planning of extensions, remedial work and maintenance programmers.
Chemical resistant UV-cured liners for drain rehabilitation: ready-to-use seamless glass fiber tube, saturated with UV light-curing synthetic resin, prefabricated to the exact dimensions of the pipe, in lengths up to 500 meters. We re-line pipes using a trenchless technique to avoid excavation and surface disruption.
CCTV: leading technology for asset-mapping, analysis and reporting, working in otherwise inaccessible environments, at ranges of up to 600m between access points.
Sewer and drain cleaning: high-pressure water jetting to achieve free flow in any size of drain or sewer, plus vacuum removal of materials. As well as routine or planned maintenance, we offer round-the-clock emergency services every day of the year.
Lining and light civilian: lining techniques which rehabilitate damaged or failing assets, to provide years of continuing service requiring no excavation.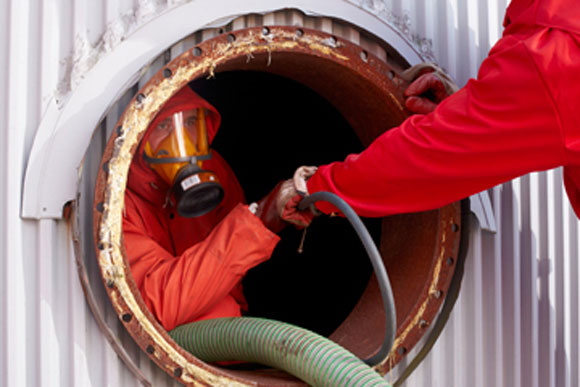 HEAT EXCHANGERS PCHE CLEANING
We can descale heat exchangers and associated pipe work utilizing specialist chemical formulations designed for the offshore sector. The removal of hydrocarbon or scale fouling to regain full operational efficiency by means of chemical circulation, sometimes at temperature, has proven very successful. The circulation pumps are easily connected to the exchangers, thus little preparation or dismantling is required.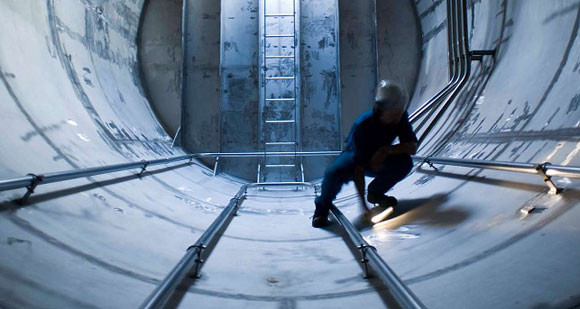 DECONTAMINATION
We offer liquid phase decontamination, using proprietary chemicals to remove organics from inside pipes, vessels and exchangers. Our chemical technologies separate contaminants from solids and water to reduce, and in some cases eliminate entirely, third-party waste disposal charges cost effectively.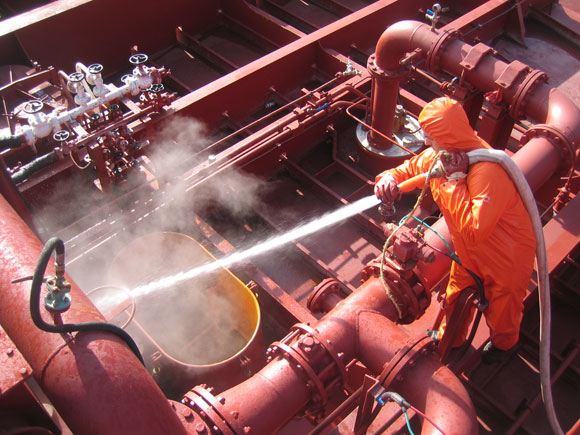 REFINERY-DOWNSTREM-ENVIRONMENTAL PROTECTION & PREVENTION PROGRAMS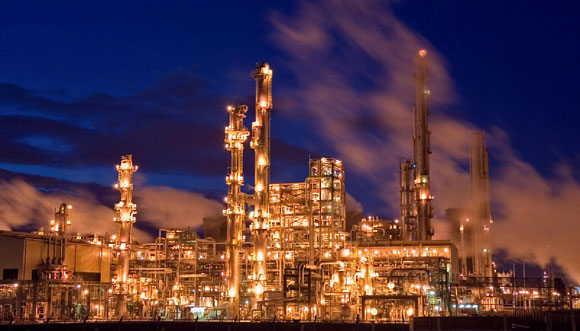 "TK-ENVIRONMENT" success in the downstream oil and gas sector is based largely on building strong, lasting relationships. Not just with people on the ground at the many sites we provide for, but also with the national and international oil and gas companies who own and operate them.
We work at some of the largest and most complex refineries in the world, and are able to deploy large resources of qualified personnel and appropriate equipment at short notice. We quickly develop an understanding of site-specific operating procedures and the unique requirements of often hazardous environments.
This, combined with an understanding of our clients' wider businesses, helps us continually identify and implement better working strategies and new solutions. These may include proposing alternative access solutions or advancing the thermal insulation specifications to deliver superior performance.
OFFSHORE-ENVIRONMENTAL PROTECTION & PREVENTION PROGRAMS
"TK-ENVIRONMENT" has experience of large upstream oil and gas contracts, providing a wide range of services to some of the world's largest international oil and gas companies, as well as to smaller, independent operators. Our multi-disciplinary activities focus on the fabric maintenance of later cycle production assets.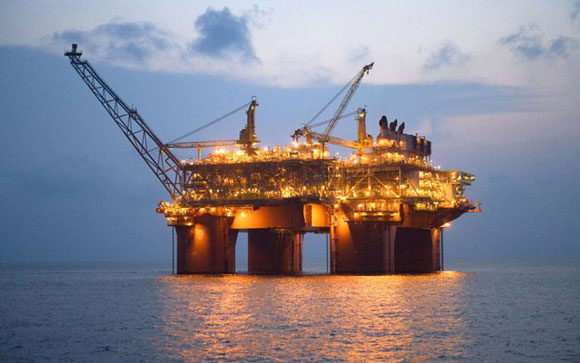 The scope and scale of our capabilities means we can provide up to 75 different services as part of one contract, so offering our clients comprehensive support. Our workforce includes multi-skilled teams who perform a wide range of complex tasks safely and efficiently, thus keeping on-board personnel to a minimum.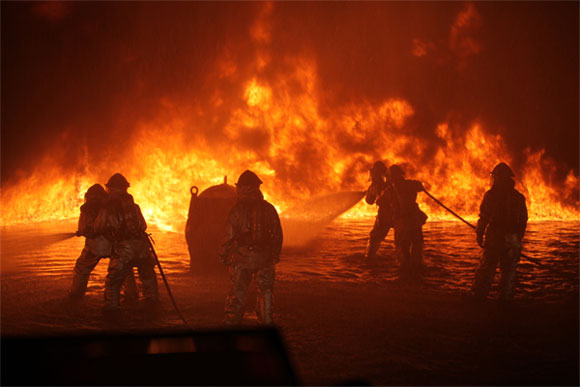 Specialist and alternative access solutions form a key element of our business, including full rope access capability in all disciplines, tension net systems, work position netting, vertical containment netting and lightweight portable access platforms.
"RECYCLING THE DAMAGE, SAVING THE ENVIRONMENT BUT REDUCING THE FINANCIAL COSTS OF ENVIRONMENTAL ACCIDENTS"
TK-METEOR 6000 RECYCLING CRUDE OIL WASTE, BURNT OIL-FUELS, RUBBER TYRES, PLASTICS & UN-ORGANIC WASTE RECYCLING PLANTS.
TK-METEOR 6000
CRUDE OILBURNT OILS/FATS
CONTAMINATED-ENVIRONMENTAL RECYCLING
RUBBER TYRE/PLASTIC ECOLOGICAL
PORTABLE RECYCLING PLANT
FUEL REFINERY & SHREDDER TECHNOLOGY
Portable recycling plant for the generation of biodiesel, fuels and electricity by recycling of crude oils, burnt fats & oils, contaminated land-environments due to oil spills, tyres and / or plastics through closed loop production technology and production systems.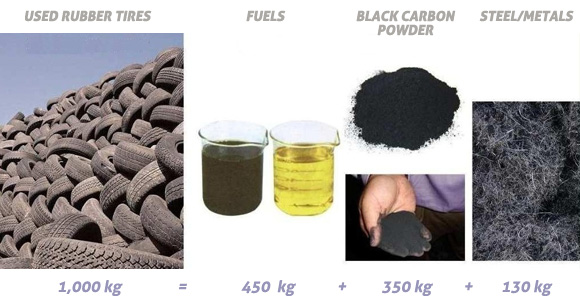 1. INTRODUCTION
Technokontrol R&D is committed decisively to the protection and long term prevention to damage our global environment due to bad industrial practices. Due to this reason Technokontrol has developed our unique TK-Meteor 6000 Crude Oil, burnt oils/fats, contaminated land-environmental, rubber tyres & plastics ecological friendly recycling plants using our own R&D teams to create our own environmentally technological recycling plants to be at the forefront for the protection of the global environment.
Thus creating a cleaner energy bases using our never ending global stockpile of inorganic waste as plastics and rubbers, thus contributing to the improvement and safe guarding of the environment, social conditions and contamination of our water supplies for our future generations regardless of political, national, educational or economic boundries.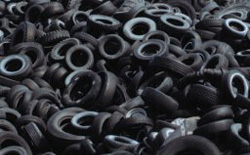 Rubber is difficult to recycle due to the procedure known as "vulcanization," which it undergoes to attain its springy, flexible nature. Vulcanization is a curing process that involves adding sulfur to rubber, which creates stronger bonds between the rubber polymers. Due to the vulcanization method, tyres are difficult to melt for reuse and are therefore typically broken down by a mechanical process.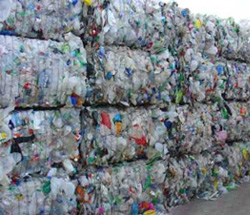 Plastics when compared to other materials like glass and metal, plastic polymers require greater processing (heat treating, thermal depolymerization and monomer recycling) to be recycled. Due to the high molecular weight of their large polymer chains, plastics have a low entropy of mixing.
The benefits can´t only be seen as directly financially beneficial for the user which takes into account the income generated from the sale of produced biodiesel, electricity, steel, copper, recycled tyres, carbon credits, grants and tar for example, but also environmentally rewarding socially, logistically and politically by reducing the massive storage of inorganic waste in legal & illegal landfills around the world.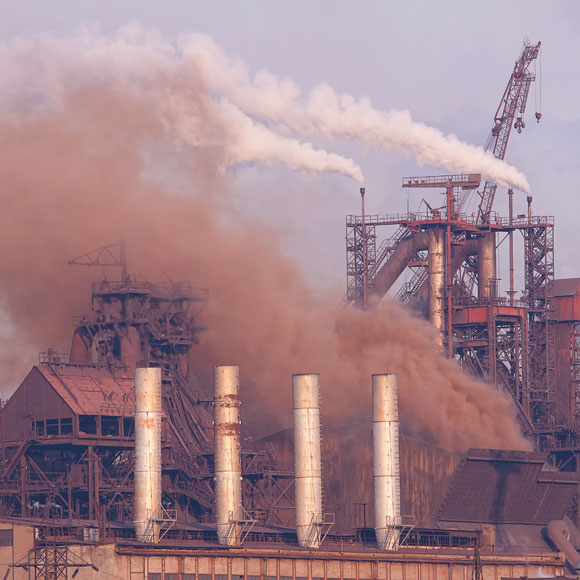 Landfill disposal Environmental Issues: Tyres are not desired at landfills, due to their large volumes and 75% void space, which quickly consumes valuable space. Tyres can trap methane gases, causing them to become buoyant, or bubble to the surface. This 'bubbling' effect can damage landfill liners that have been installed to help keep landfill contaminants from polluting local surface and ground water.
ENVIRONMENTAL OIL SPILLS, PETROL-CHEMICAL DAMAGE RECYCLING & THE PRODUCTION OF DIESEL FUEL FROM WASTE LAND ENVIRONMENTAL DAMAGE.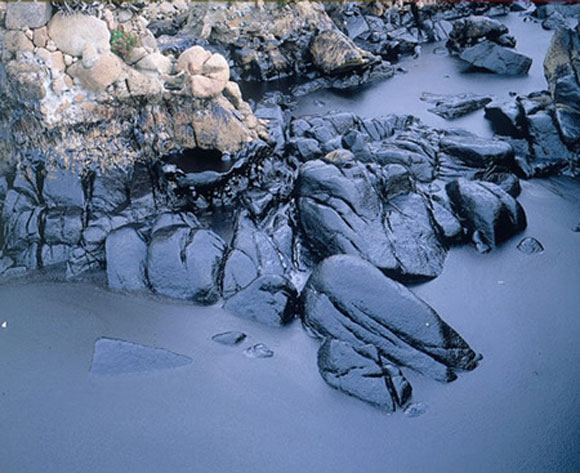 TK-METEOR 6000 TECHNOLOGICAL CHARACTERISTICS
Pyrolytic Oven
Capacity of 3000 kg / day of crude oils, waste tyres or plastic compact.
Stainless steel, ceramic and fiber thermal protective materials
Technokontrol Heat resistant protection panels & materials
Electric heating system by conduction and / or convection.
Cylindrical metal tank for raw material plant feeding systems
Collection system of black carbon / coal produced in the process
Deposits Thermal Control Systems
System to control the temperature once decomposed pneumatic or plastics left over produced powders, gases and others.
Separation Tank with Filtering of Harmful Gases
Inner piping systems to filter & to separate gases, biodiesel, oils, etc.
Process repeated 4 times.
Tank Gas Purification Systems
System which is used to purify the gases produced during the process.
Oil Storage Tank
Storage of crude produced with output for external filling deposits.
The tank has a capacity of 3,000 liters (modifiable to larger amounts).
Technokontrol Anti-Explosion Fuel tanks
Anti-explosion technology fuel tanks against terrorism /sabotage/ accidents.
Technokontrol Anti-Slosh fuel Tanks
Easy transportable of loaded fuel tanks to and off vessels/transports which inside liquids fuels will not "slosh" especially important for on ship recycling barrages or ships.
Technokontrol Anti-Heat/Fire Protection Safety Panels
In the event of fire/heat these panels can resist up to 1600ºc for up to three hours which will protect fuel deposits and machinery in fires.
Refinery Plant & Technology (Inclusive)
Refinery plant for oil refinering to obtain mainly crude but adaptable to produce diesel, gasoline, kerosene or light/heavy oils. (Oil Cracking technology)
Tyres and Plastic Crusher / Shredder Machinery (Inclusive)
Machine used to chop the residue before being fed into the process.
Motors, valves, and other basic operational parts and spares (Inclusive)
Transportable & Logistical Options
When designing the plant we took into account its portability. There is an option to place the entire system into shipping containers 40 "foot to optimize transport by rail, land, sea or air.
Plant Raw Material Feeding Requirements:
Material requirements for the TK-Meteor 6000 to function optimally are:
3000 kg of crushed material (tyre or plastic)
Compacted densities between 640 and 840 kg/m3.
The TK-Meteor 6000 recycling plant needs its own shredder machinery which we include in the package to prepare the raw material before being placed into the oven. Thus avoiding loss of production time and financial purchasing, shipping, imports, logistical costs to obtain these raw materials as plastics/rubber tyres at least financially with at least no purchase costs to the user, but also possibly receiving a financial income as grants/payments especially in Europe for recycling these types of highly contaminating inorganic waste types.
This manufacturing process needs at least 4 tanks of shredded/crushed raw material to have prepared to avoid production stoppages. In the event of not having a crusher/shredder operational at any time due to servicing or repairs, there must be at least 18 tons of grinding/shreddered stock ready for immediate use at the plant.
In the refining of crude oil we include our own TK-refinery plant where you can produce one's own fuels such as crude, diesel, gasoline, kerosene stoves/light oils and heavy oils for commercial or industrial use.
TK METEOR 6000 ELECTRICITY GENERATING PLANT
In the event of wishing to generate electricity, the plant may be used driven by gas generators and biodiesel produced by the plant which is capable of rotating with very little magnetic resistance, thus allowing the production of low cost electric power supply and being extremely energy efficient at the same time of still recycling the un-organic materials.
A technical data sheet will follow to explain these concepts and to facilitate a better understanding of the entire production system and plant technology: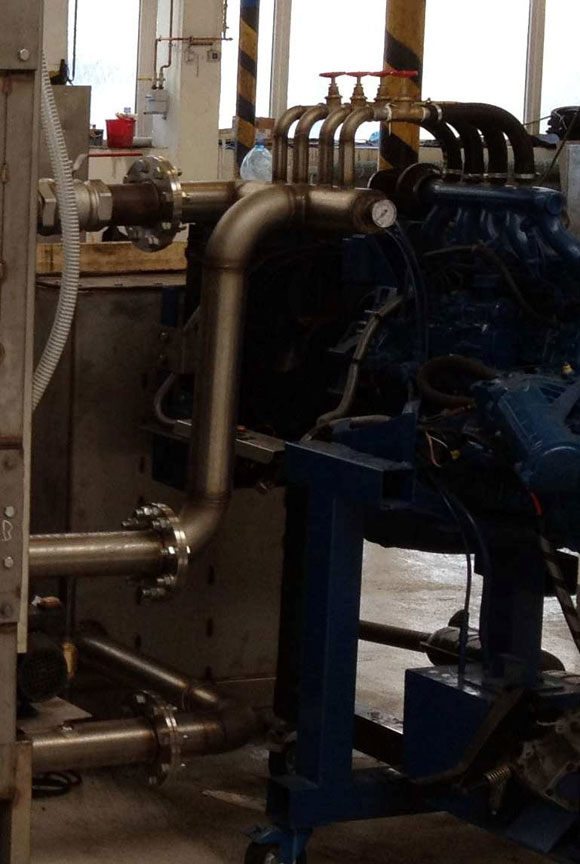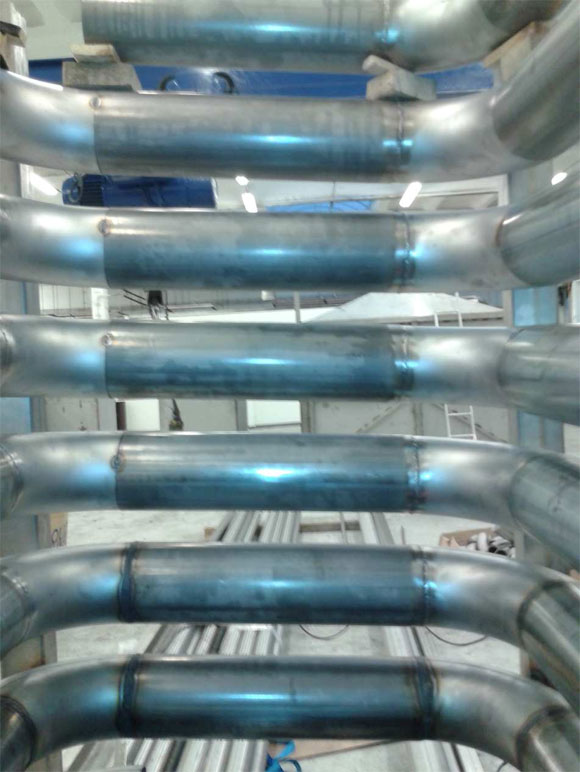 FINANCIAL & TECHNICAL ADVANTAGES OF THE TK-METEOR 6000
Income from funds generated from financial carbon credits, environmental grants for recycling tyres and plastics from governments or private institutions.
No use of organic material such as wheat, plants, food or wood used or required
Income from the sale of Biodiesel (41.850) liters / month)
Income from the sale of Electricity (as plant configuration)
Income from the sale of Carbon Black (31,620 kg / month)
Income from the sale of Iron/steel (12,090 kg / month)
Income from recycling environmentally toxic materials/inorganic
Reduction of current landfills space and logistical & transport costs
Production of clean green energy for electricity power production
Zero environmental emissions
Fuels energy obtained from long term recycling waste programs
Portable and easy for transport in containers in 20"(x2) or 40"(x1) foot depending on plant size and applications
TECHNICAL DATA OF THE TK-METEOR 6000 (A) TYRES & (B)PLASTIC PLANTS CRUDE OILS/BURNT OILS/FATS
Daily Capacity: 3,000 kg
Operating time per cycle: 22 h
Operating Temperature: 180/240/450/500 ° C
System Dimensions: 2,3 m x 2,8 m x 9 m
(A) TYRES RECYCLING PRODUCTION DATA
Oil production per load: 1350 liters
Obtaining iron loading: 390 Kg
Black coal production capacity: 1020 kg
Gas Production: 0.25 m3
(B) PLASTIC RECYCLING PRODUCTION DATA
Oil production per load: 2.100 liters
Obtaining iron/steel loading: 0,0 Kg
Carbon Black Production per load: 0,0 kg
Gas Production: 0.35 m3
CRUDE OIL/CONTAMINATED OIL SPILL LAND, BURNT OILS/FATS, ONE TON OF CRUDE OIL PRUODUCES 850-1000 LITRES OF DIESEL FUEL, 1 TON CRUDE OIL=850-1000 LITRES OF DIESEL FUEL USABE FOR AUTO, GENERATORS OF FOR SALE.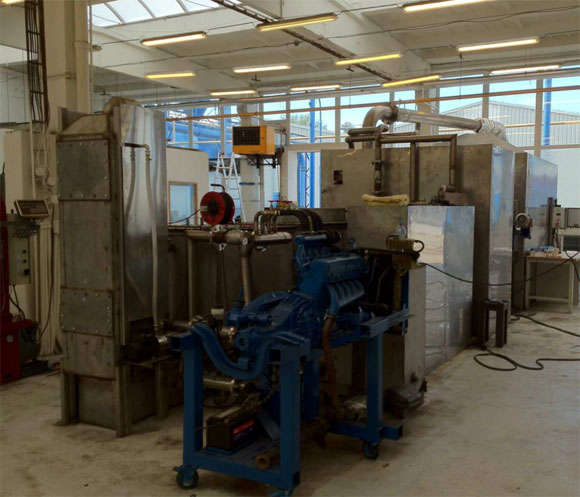 The TK-Meteor 6000 Crude Oil, Tyre & Plastic Recycling Plant can be used directly for used for the production and sale of crude oil, iron and carbon black, but also may be the used to generate clean recycled electricity from inorganic waste.
SIX TON RECYCYLING PLANT FOR NORMAL-LARGE & SUPERLARGE RUBBER SIZED TYES, TRANSPORTABLE IN FOUR 40"FOOT CONTAINERS, RECYLING TRANSPORTABLE RUBBER / PLASTIC PLANT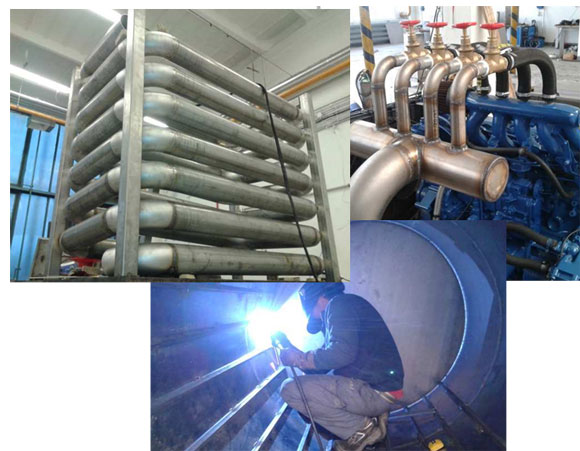 The TK-Meteor 6000/ is a portable rubber tyre recycling plant built into four 40"foot containers used for the generation of crude oil and gas, with also of the advantage to obtain black carbon powder and the steel metal rings/cables inside the rubber tyres capable of recycling up to 10000 kg of tyres per day of production per plant.
This plant is specially made to obtain maximum production of the total recycling process of any type of rubber plant and especially having the possibility of using the metal steel and other recycled materials obtained through this production/recycling process which benefits the protection of the environment and reduces/solves the continuous worries of the need of large storage areas especially for tyres of all types and sizes around our cities in legal and illegal landfills.
Due to its mobility of the plant we can deliver and install this plant anywhere in the world and it can be transported in four 40" foot containers by road, sea or by air. The TK-Meteor 6000 is the first fully portable incorporated rubber tyre recycling plant with its own refinery and shredding plant all inclusive in the world.
Most important Technical & Production data:
Totally built in stainless steel V2A
Closed circuit production systems for no emissions.
Operable the 24hours/7 days/365 days of the year.
Up to 2190 Tons processed per year (180 Tons monthly)
Simple inter-connecting of containers for quick reassembly
All technical parameters controlled electronically
Floating oven systems with no chimney using up to 50 kw
Oven exterior heat reduction exterior of up to 94% (< 40ºC)
Turning systems with triple-phase connection of 3 kw at 3,5 rpm
Thermal heating control system to process the production of crude oil with a power need of 3kw.
Trolley transport systems to carry and to deliver all size tyres to the production section.
European Union manufactured plant with CE seal of production.
Maximum production of 3000 liters per complete cycle.
Maximum production of 1.200 kg of steel per complete cycle.
Maximum production of 2.400 kg of black carbon per complete cycle.
Maximum production of 0,6 m3 of per complete cycle.
Installation of passive and active security and safety technology.
Only 3 operators needed to operate plant per shift.
Maximum size of rubber tyre shreddered /crushed pellets of 1-3 cm.
Valves and control systems to control production velocity.
All electronics easily installed and in panel format for easy control and use.
No "TAR" or "TAR" based waste due to our exclusive "clean" recycling technology.(Please view photos after working recycling programme )
Carbon Black Dust/powder used for manufacturing of "New Rubber Tyres", "Anti-Radar Detection Materials/Paints", "High Intensity Solar Panels", etc.
TK-METEOR 6000 TECHNICAL & OPERATIONAL DATA
DIMENSIONS OF INSTALLED OPERATIONAL UNITS OF THE PLANTS
Dimension of the containers (4x units)

Height

width

length

2,45m

2,37m

6m

Dimension needed to install plant

Minimum

95 m2

DIMENSIONS OF Nº1 CONTAINER

OVEN

Volume

diameter

length

10 m3

1,82m

5,2m

Daily production capacity

kg

6000

Minimum production stock of

kg

84,000

Recommend rubber tyres shredded pellet size

cm

1-3

Electric energy consumption

kw

50

Thermal heating sensors units 4

Electronic control systems

yes

Speed of internal turning

rpm

3,5

Full cycle hourly production

hours

24

Inside production temperature

ºC

500

Exterior temperature less than

ºC

<40
Dimensions of Container nº3-4
Cooling Systems

Height

Width Depth

Plant Material made of:

Stainless Steel V2A

Gross weight

kg

350

Cooling fluid

H2O

Cooling systems energy consumption

Kw

3

Control sensors

Unit

2

Storage Systems for Crude Production

Height, Width, Depth

1m

2,1 m

0,6m

Machinery Material made of:

Stainless Steel V2A

Gross weight

kg

270

Storage capacity

liters

1200

Pumping energy requirements

0,3

kw

Control systems

units

2

Anti-Acid Technology

Height

Width Depth

Machinery material made of:

Stainless steel V2A

Gross Weight

kg

290

Re-circulating unit

litres/min

70

Electric energy impulsion systems use

Kw

1,5

Control sensor unit

Units

1
Eliminating-Fumes/odors Systems

Height

Width

Depth

Machinery material made of:

Stainless Steel V2A

Gross Weight

Kg

220

Gas Purification System

Height, Width, Depth

Machinery material made of:

Stainless Steel V2A

Gross Weight

kg

145

Re-circulating Capacity

Liters/min

70

Electric Energy Impulsion consumption

kw

1,5

Control Sensors

Units

2
TK-METEOR 6000 OPERATIONAL PHOTOS & DATA AFTER RECYCLING PROCESS/RECYCLE USAGE OF MATERIALS
VIEW:
Inside view after use of "Oven Cylinder" after recycling cycle of the TK-Meteor 6000.
Black carbon dust/powder from rubber tyres on sides of the "Oven cylinder" and the steel cable metal visible is clean for immediate re-use/recycling.
Gas created inside "Oven Cylinder" makes the whole process nearly energy free and power auto-sufficient. (0.25M3-0.35M3 gas production /per cycle)
Black carbon can also be used to manufacture "Low Radar Detection Special Materials-Paints", "High Intensity Solar Panels", "Specialist Aeronautical Alloys", "Re-usable for the manufacturing of new rubber tyres", etc.
The left over waste has no traces of any types of "HEAVY TAR", or similar types of "TARS" which make this recycling process extremely difficult making our TK-Meteor 6000 unique and exclusive with Technokontrol´s technology in this field of environmental protection and prevention.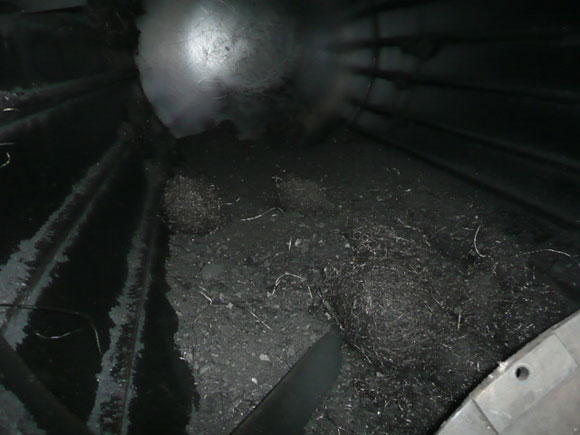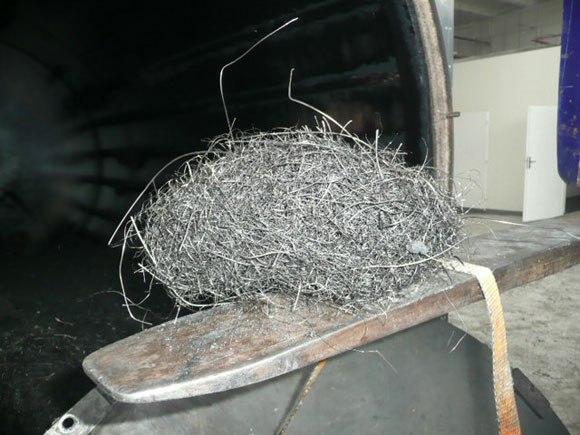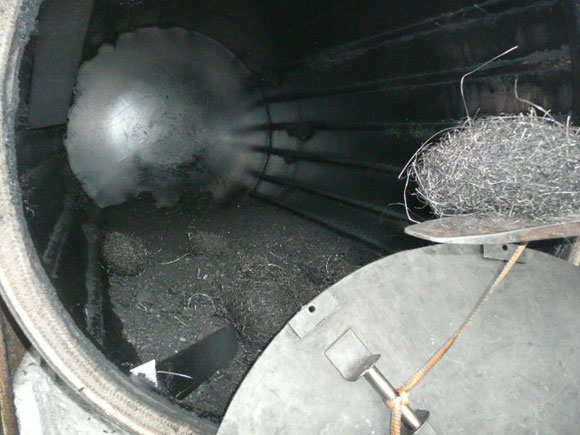 REFINERY UNIT TK-MRU6000 FOR 6000 CRUDE OIL PRODUCTION
The TK-MRU6000 refinery is a unit used to refine crude oil to obtain diesel fuels. Its production is of 10,000 litres per day (cycle) with a daily net production of 91%.
The TK-MRU6000 refinery plant has been designed to make crude but with some technical changes including simple "cracking technology" we can produce diesel, gasoline, kerosene heavy/light oils for heating systems, for example.
It has a continuous production system not needing to load up any crude oil fuel tank of fuel deposits other than the already included anti-explosion protected TKStorage Fuel Tank.
The TK-METEOR 6000 and TK-MRU6000 are portable and work side by side.
Main Technical & Features:
Made of stainless steel V2A
Closed circuit production. No external emissions.
Refinering at 160 litres per hour.
Thermal heat sensors controlling operations.
Continuous refinering process.
Totally electronically controlled.
Oven turning systems working at 3 kw a 3,5 rpm.
Thermal heating control to obtain diesel fuel needing 15kw of energy.
European Union manufactured with CE seal of manufacturing.
REFINERY DIMENSIONS
Dimensions of the refinery

Height

Width

Length

2m

1m

4m

Dimensions of the refinery required space

Minimum

15m2

Daily loading capacity

Litres

4,000

Thermal Heat Sensors

Units

3

Electronic control systems yes

yes

Daily operational hours

Hours

22/24

Working Temperature

ºC

+300

Gross Weight

kg

510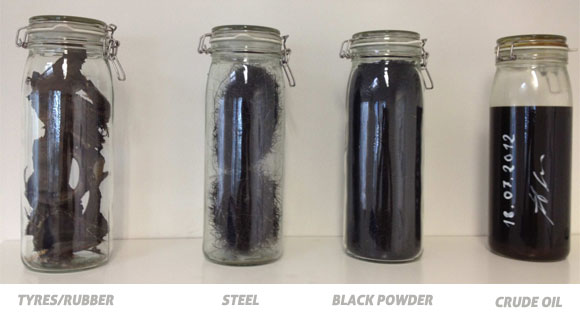 IMAGES OF ENVIRONMENTAL & CONTAMINATION DAMAGES DUE TO ALL TYPES OF ACCIDENTS, ATTACKS, TERRORISM, SABOTAGE, LACK OF HEALTH & SAFETY PROCEDURES, HUMAN OR CLIMATIC REASONS WHICH "TK-ENVIRONMENT" CAN ASSIST IN CREATING A PRO-ACTIVE ENVIRONMENTAL SAFETY & SECURITY PROGRAM OR FOR AN ENVIRONMENTAL DECOTAMINATION CLEAN UP PROGRAM IF REQUIRED.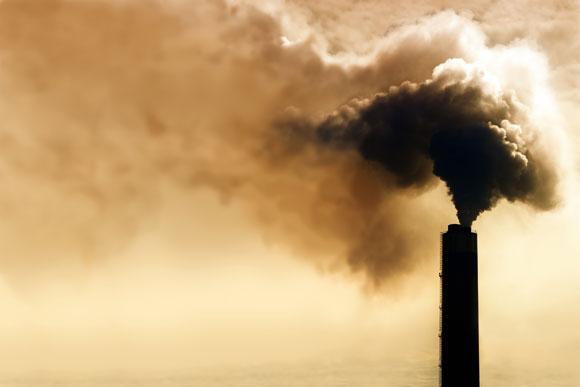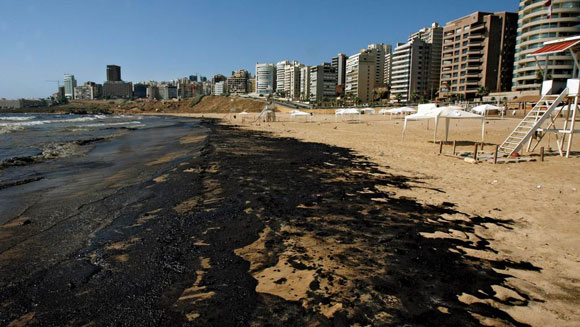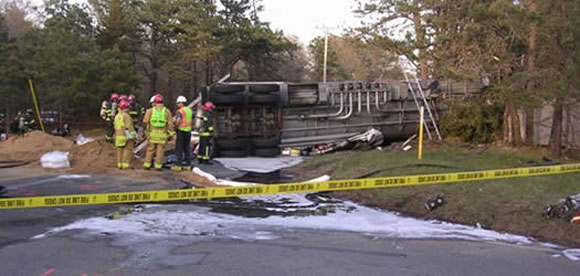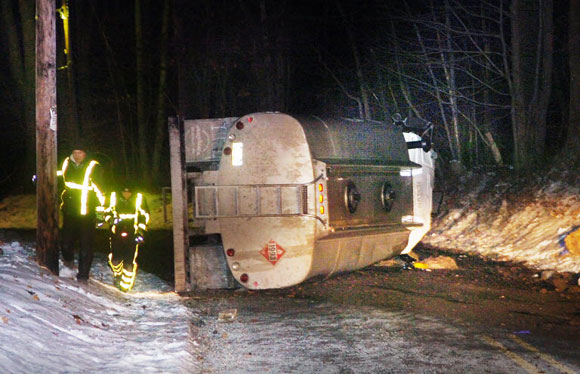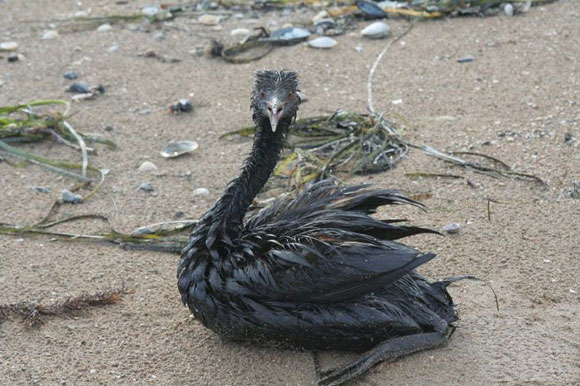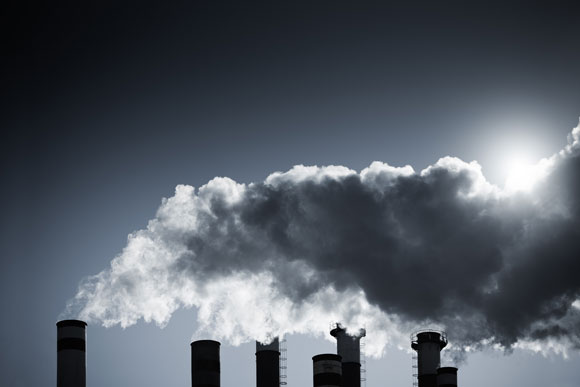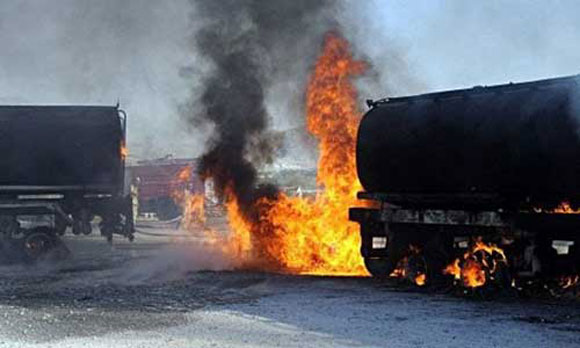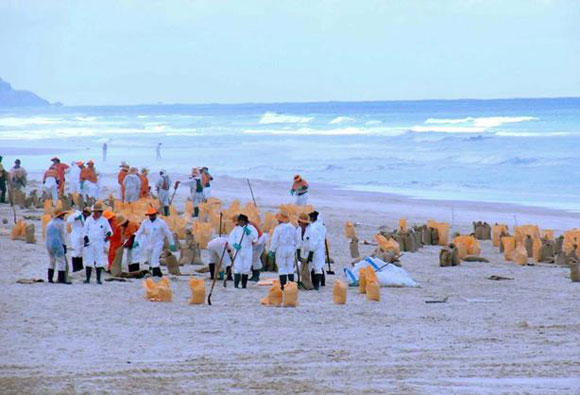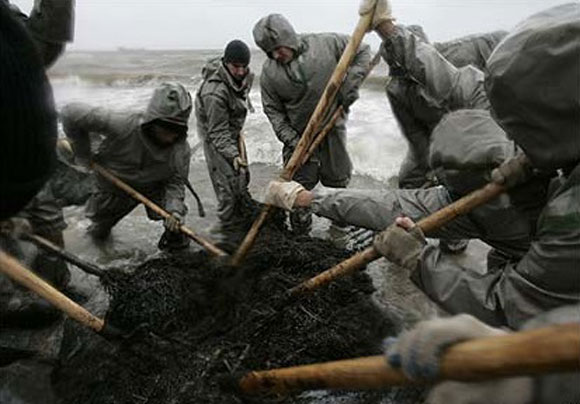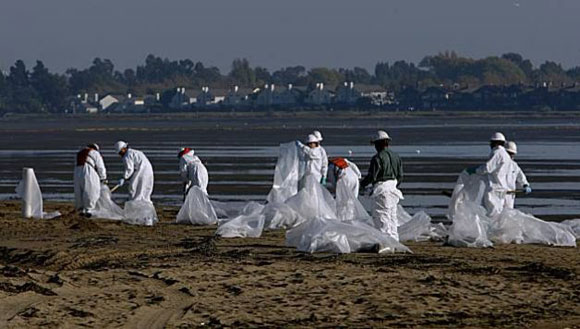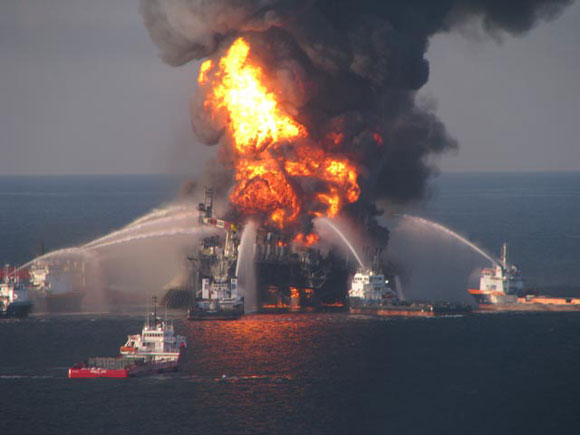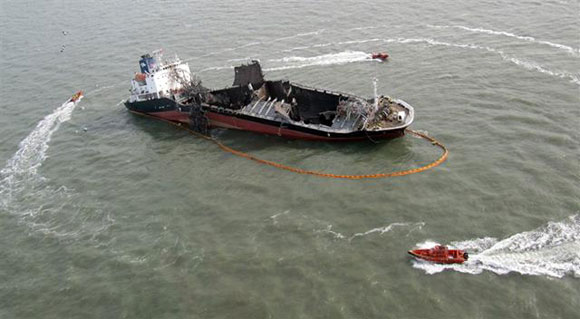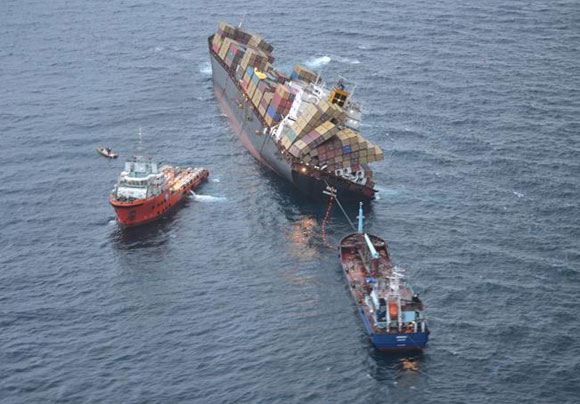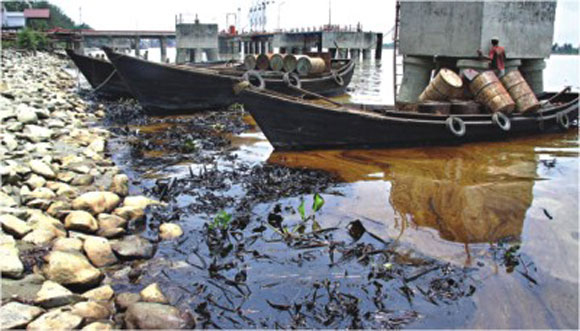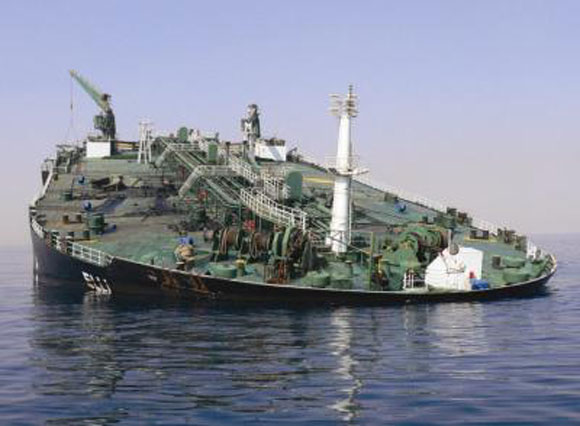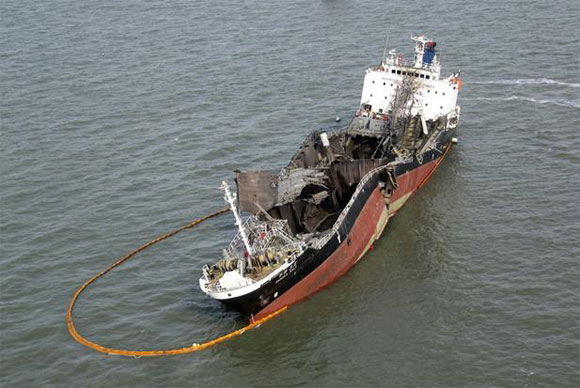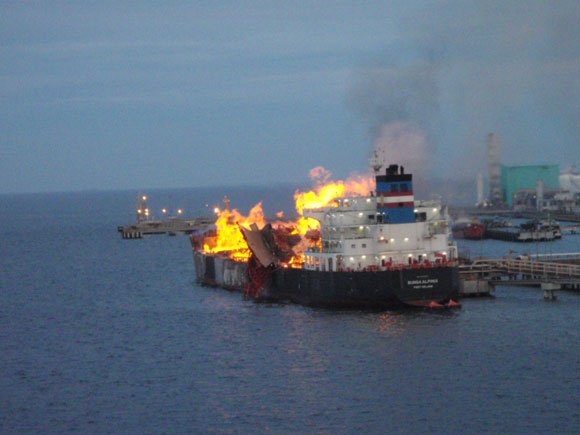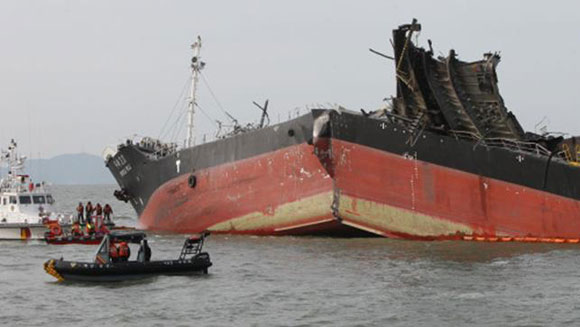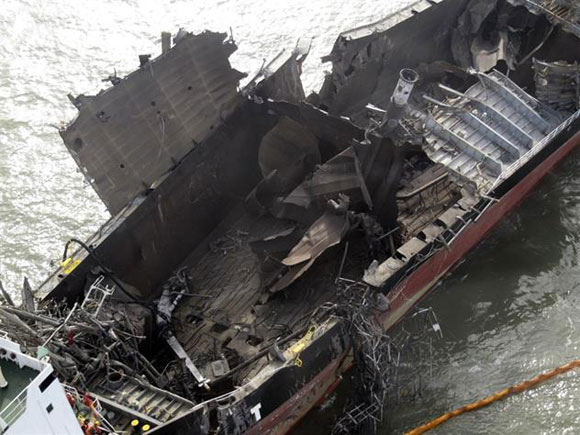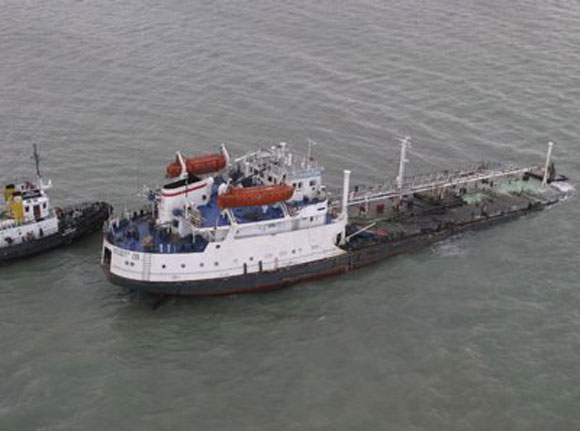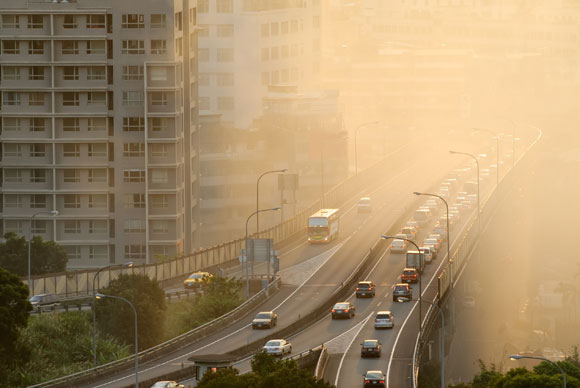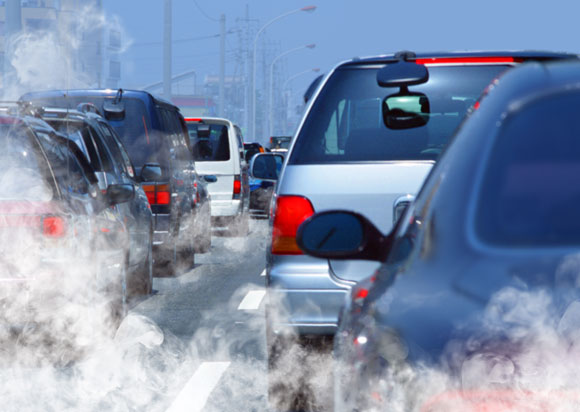 Technokontrol Certificates & Associations
Technokontrol Manufactures, Designs & Researches our safety products in the European Union at the highest possible International Accident,Health & Safety standards.
TechnoKontrol is a member of the NFPA

TechnoKontrol Products are ATEX Compliant
(European Antiexplosive Safety Directives)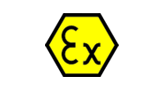 Technokontrol's Products & Services are insured by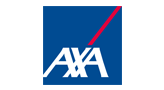 Certificates