TECHNOKONTROL No 1 GLOBAL ANTI-FLAME/ANTI-HEAT RADIATION/ANTI THERMAL EXPOSURE DOORS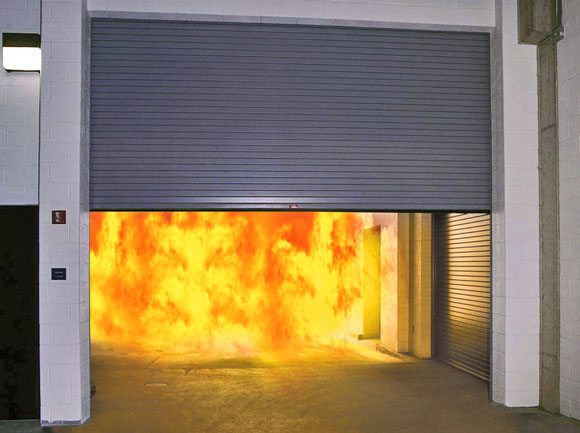 Fire rated doors and frames play a vital role in keeping people safe and minimizing property damage during a fire. Hollow metal doors are excellent at limiting the danger and damage of fires. The normal, hollow metal is the only material widely available with a 3-hour rating, however each country has different heat/flame tests and the norm range from 175ºC/343ºC to 540ºC/650ºC at testing in USA and in Europe.
The testing standards in some countries may reach the 1093ºC for furnaces type testing up to 4 hours but again the thickness and weight reduction of the TK-Doors being unique with the advantage that the TK Door interior of the door requires less then 18mm(1,8cm) thickness and doubles the present test level of 240 max testing standards against the TK-Door 480 minutes protection and even higher.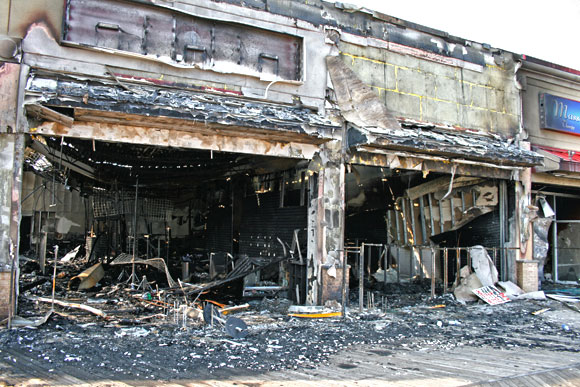 TK DOOR/PANEL Construction Division designs, manufacturs and installs our unique patented doors, underground mine gates,underground tunnels, mine shafts entrances/exits with the highest fire, heat, thermal radiation protective technologies which can commonly be installed in stairwells, offices, hotels, hospitals of any trp of building and of course also of many high-rise buildings, tower blocks, shopping centres because they allow people to safely transit to/from any of the building floors with fire, massive heat exposure, thermal radiation, protecting all person aand recuing the fire expansion.

NFPA TESTING AND REGULATION STANDARDS WHICH TK-DOORS SURPASS BY OVER 100% IN MANY TESTS
The NFPA requires annual inspections of fire-resistance rated door and frame assemblies. Local Authorities having Jurisdiction must adopt the new edition for this requirement to take effect. Most jurisdictions in the US will be adopting the IBC (International Building Code) model code, which references the NFPA 80 2007 edition requirement, as their local codes.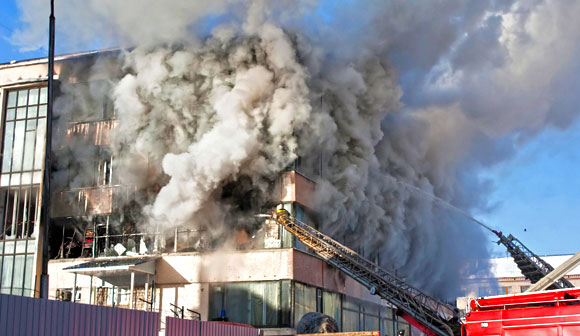 Most fire doors are designed to be kept closed at all times. Some doors are designed to stay open under normal circumstances, and close automatically in the event of a fire. Whichever method is used, the door's movement should never be impaired by a doorstop or other obstacle. The intumescent and smoke-seal bounding of fire doors should be routinely checked, as should the action of the door closer and latch.
Normal rated fire doors are tested to withstand an ASTM E119 standard time-temperature curve for a specified period.There are 20, 30, 45, 60 and 90-minute-rated fire doors that are certified by an approved laboratory designated as a Nationally Recognized Testing Laboratory.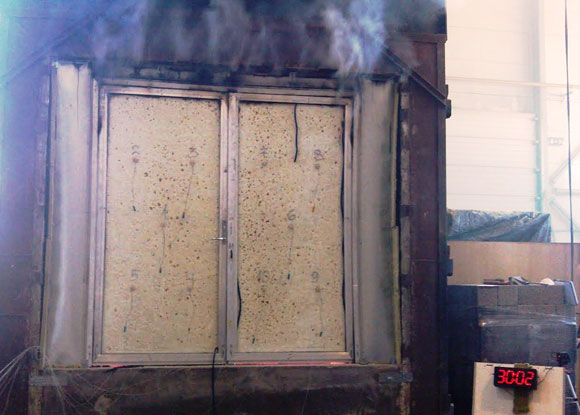 TK Doors have the unique advantage of not only in reaching and surpassing all the top testing levels of the best present manufactures and testing laboratories but also increasing all global testing standards beyond any other manufacturer, authourity by at least 100%.
TK Doors have the great advantage of easily reaching the 480 minute range and even further with acontinuios heat/thermal/flame contact in the range of 900ºC to 1200ºC.
TK Doors fully meets all of the NFPA 80- 2007 edition testing requirements.
DIN ISO ASTM UL Curves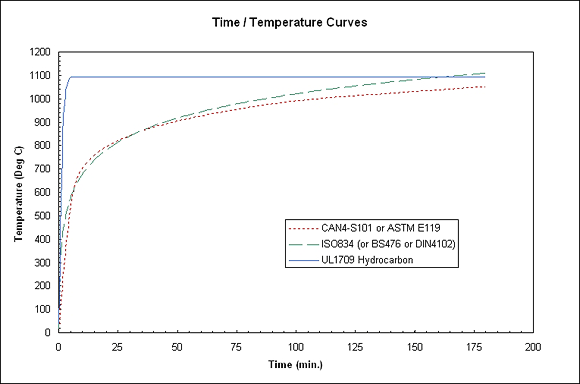 Tunnel HC ISO Curves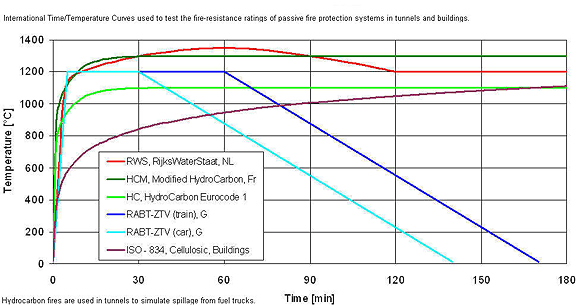 RWS Tunnel Curve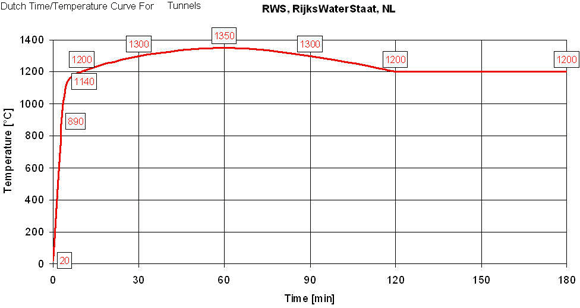 Eurocode 1 Curve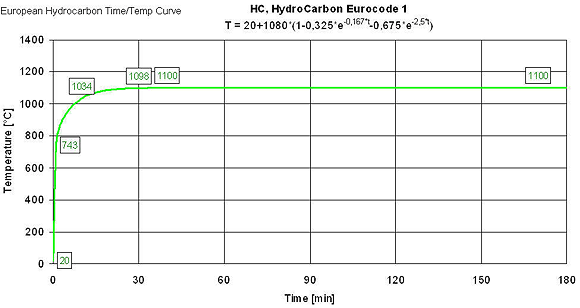 French HC Curve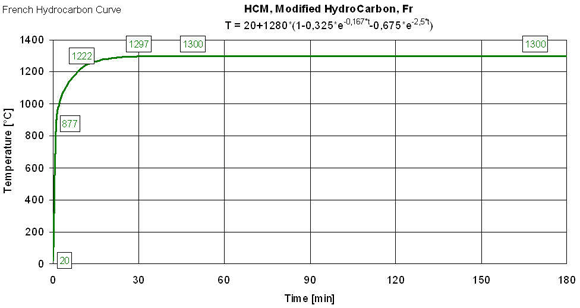 TK-Vault-Safe Tests for fire resistance of record protection equipment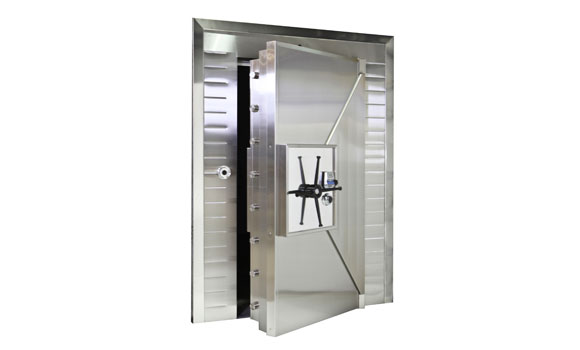 Class 100
This rating is the requirement in data safes and vault structures for protecting digital information on magnetic media or hard drives. Temperatures inside the protected chamber must be held below 125 °F (52 °C) for the time period specified, such as Class 125-2 Hour, with temperatures up to 2,000 °F (1,090 °C) outside the vault. The temperature reading is taken on the inside surfaces of the protective structure. Maintaining the temperature below 125°F. is critical because data is lost above that temperature threshold, even if the media or hard drives appear to be intact.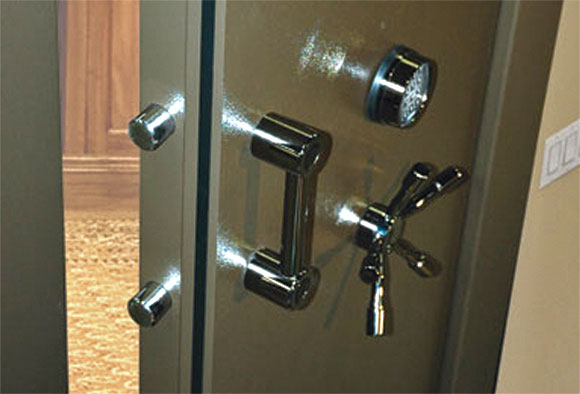 Class 150 Rating
This is the rating required to protect microfilm, microfiche, and other film-based information storage media. Above 150°F (65.5°C) film is distorted by the heat and information is lost. A Class 150-2 Hour vault must keep the temperature below 150°F. for at least two hours, with temperatures up to 2,000°F. (1,093.3°C) outside the vault.
Class 350 Rating
This rating is the requirement for protecting paper documents. Above 350°F (176.7°C) paper is distorted by the heat and information is lost. A Class 350-4 Hour vault must keep the temperature below 350°F. for at least four hours, with temperatures up to 2,800°F.(1,093.3°C) outside the vault.
TK Doors fully meet all of the NFPA 80- 2007 edition testing requirements
Fire Code Institute
The Flammable and Combustible Liquids Code, NFPA 30
The Automotive and Marine Service Station Code, NFPA 30A
Technokontrol Certificates & Associations
Technokontrol Manufactures, Designs & Researches our safety products in the European Union at the highest possible International Accident,Health & Safety standards.
TechnoKontrol is a member of the NFPA

TechnoKontrol Products are ATEX Compliant
(European Antiexplosive Safety Directives)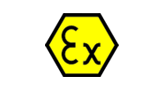 Technokontrol's Products & Services are insured by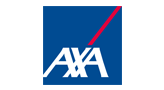 Certificates