Technokontrol Bullet-Proof & Heat/Fire Resistant Wall Panels
Due to many of Technokontrol clients being governments, large international corporations and private individuals based in countries where the risk of terrorism or sabotage is greater due to geo-political or religious/social/military/crime issues we have the possibility to combine our heat/fire resistant 13mm thick wall panel which protects up to 1600º direct heat/fire blast for over three hours with a Level III bullet Proof protection panel.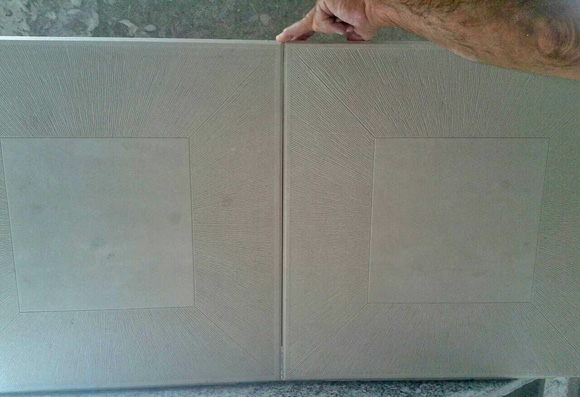 Due to both panels not extending in joint/combined dimensions 26-30mm this is a great product to stop fire/heat exposure due to accidental fire, terrorism or fire bombs attacks and at the same time direct arms attacks up to Level III. In the event of the client wishing to increase either or both levels or protection this can be easily done by joining more panels to increase its protection levels.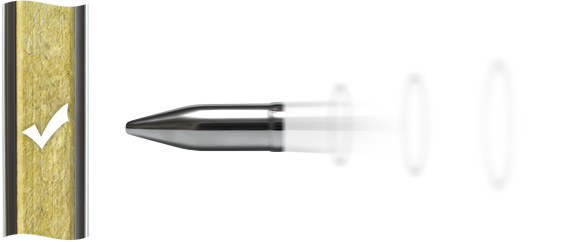 Panel protection: up to 1600º direct heat/fire blast for over three hours with a Level III bullet-proof
The use of the Technokontrol Fire / heat panel is also extremely interesting especially in high level buildings as skyscrapers or tower blocks where fire is the real danger to these buildings as time becomes a " life or death" situation as in many cases seen recently in the media around the world where even the fire services couldn´t reach the higher parts of the tower blocks and the internal fire emergency systems have failed causing many injured and human deaths.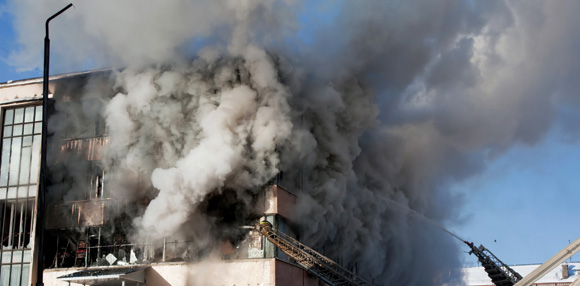 The use of our Technokontrol heat/fire panels offers our client more than three hours of protection of fire / heat exposure containing the fire in all or selected protected areas and to increase the chances of evacuation and allowing more time for the local fire or internal emergency services to arrive and to assist.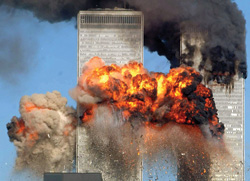 As crime is becoming a daily and more of a common issue around the world and at any time a criminal group may decide to attack / rob a clients home or business using our joint panels Fire/heat-Bullet Proof reassures our client that his building has enough protection to withstand a direct fire arm attack during some time until the police or security services arrive and assist the clients. In the event of using our panels another great benefit is the little use of installation overall space required of 26-30mm which allows any client or building firm not to lose great amounts of valuable space lost in the internal or external walls of the building and also reducing overall weight of the building / structure but maximizing the building security and overall its protection to the highest levels possible.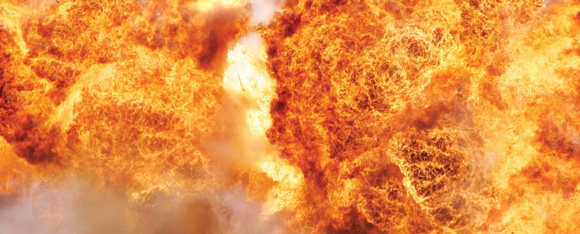 The Technokontrol panels can be attached on to already present walls or can be used as internal new panels hence the client than can install the panels in new buildings and for already built buildings as the client may wish to only use them in certain areas or exposed areas of their homes or businesses allowing the client to decide where he may require these protection panels. Depending on the design of the building we can arrange that the bullet proof panels to made of flexible bullet proof/Fire/Heat proof textile materials or hard wall panels allowing again for the client to decide of any type of design or unusual forms or shapes of their buildings, homes, offices or even security "anti-panic" rooms or private bunkers.
Technokontrol in the Construction Industry

In an industry where there are more and more accidents occurring every year both on a residential and industrial basis, we at TechnoKontrol believe that it is vital that we keep working so as to improve the quality of the products used within the Construction Industry.
Therefore we promise to work alongside all governmental agencies and architects so as to work towards changing legislation in order to ensure that the construction industry becomes both safer and more cost effective in the areas of anti-explosion, non flammable and heat resistant products.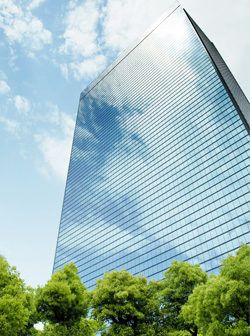 Although we are constantly working so as to bring new products to the market place, at present we can provide our customers with the following products.
Anti Explosions; non flammable; heat resistant Wall/Ceiling and Duct Systems along with Board Panels/Collar Systems which are usable both in the Industrial and Residential industries alike.
We believe that our products are more durable than that of our competitors as our products can withstand 1600°C for up to and past 3 hours, whilst current industry standards shows us that our competitors products can only withstand 650°C for up to 1 hour. Our products are also thinner than that of our competitors as our products only measure 13mm in width and finally we believe that our products are more cost effective (customized quote provided on application) than what is presently recognized as the current industry standard.
TechnoKontrol is currently working with many of the world's largest insurance companies so as to reduce insurance premiums by between 15%-30% on any item that carry's our specially designed product.
Technokontrol Wall-Ceiling System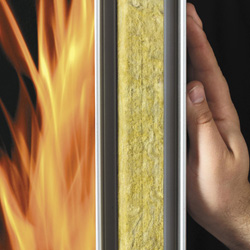 At TechnoKontrol we are proud to announce that we have developed the thinnest, safest and most financially viable "fire proof wall system" currently available in the market place today.
Our Wall System is built around a plaster composite panel with a non-combustible mineral alloy fibre made with our exclusive VI alloy core. This is ideally suited for the construction of non-load bearing walls and offers an "any climate" dry installation.
Of its many features the one which is most popular with our current clientele is that of our Wall Systems ability to be dismounted and reused in any new location, as this is something that no other fire rated wall assembly can offer in today´s market.
Our TechnoKontrol Wall system is available as standard in an aesthetic smooth white finish however, alternative colours and finishes are available on request.
| Available standard size | Protection |
| --- | --- |
| 13mm (1.3cm) thick | 3 hour fire rated wall @1600°C |
If a customer wants a panel thicker or more resistant to fire can do, with a price increase by using more sophisticated alloy or as something much more but that is a matter of special customers.
Benefits of our Technokontrol wall systems are:
Reduces installation and scheduling time.
Predictable - simple and easy to install allowing for more accurate project completion dates.
Large manufactured components deliver consistent high standards of quality and performance.
Cost competitive in many applications, both for new and retrofit projects.
As TechnoKontrol works in conjunction with all major insurance companies we are confident that we are going to be able to reduce your insurance premium by at least 15%-30%. For further information contact one of our financial experts today.
Board Panels
TechnoKontrol Fire Resistant Boards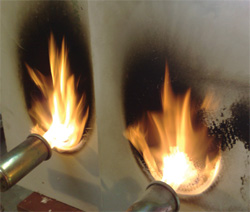 We are proud to announce that we are able to provide one of the thinnest, safest and one of the most cost effective fire resistant boards currently available in today´s market. At present we are able to provide a board as thin as 13mm (1.3cm) that is able to withstand 1600Cº for over 3 hours. At present our R&D team is working hard so as to improve both the thickness level (i.e. make an even thinner board) and to make it more durable (i.e. withstand even higher temperatures for a longer period of time).
As with all of our TechnoKontrol products, our Fire Resistant Boards are manufactured and can be tested by independent and nationally approved laboratories.
The TechnoKontrol Fire Resistant Boards are designed and built to suit any fire protection application. Its box cladding solutions allows for maximum utilization of the material and there is a limited to no clean up, waste or disposal of the product after use.
These plaster and exclusive VI generation alloy based boards are non-combustible, and can be cut/installed with standard wood-working tools. We can also customize our product so as to produce panels made of plaster or even wood via introducing our patented fire resistant product into the respective material.
Hence ensuring that our TechnoKontrol Boards can be used for various different types of jobs such as providing fire protection to
Partitions & masonry walls
Steel beams & columns
Electrical & mechanical services enclosures
Ductwork as well as ceilings.

Therefore we have produced the TechnoKontrol Boards so as you (our customer) will be able to meet all of your passive fire protection needs which may include one of the following:
Protection for structural steelwork
Pipes, cable and other service enclosures
Ventilation fire rated duct
Floors and ceilings
Internal walls and partitions
External walls
Doors
Enclosures
Concrete structure protection
Cavity barriers
As with all our TechnoKontrol products, the TechnoKontrol Boarding systems are easily installed and offer many additional features, some of which include:
It can be installed at any temperature or in any weather condition
It offers a superior performance with a drywall type finish
It has been proven to offer an extremely high level of fire protection
It is moisture resistant
It offers a Zero clearance & has been proven to be impact resistant.
It is built so as to provide the thinnest board possible within current regulations which in turn allows our TechnoKontrol Boarding system to offer a fire protection within the tightest of space requirements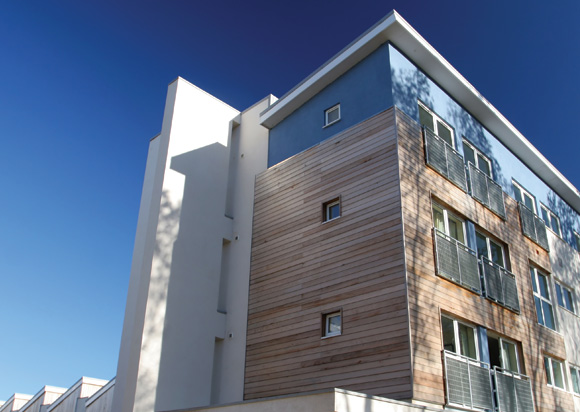 TechnoKontrol Fire-Rated Floor and Ceiling Systems Provide Safety, Security and Strength.
National statistics show that a fire breaks out in a structure every 60 seconds and that the subsequent damages amount to more than 12 billion Euros a year.
Passive fire prevention products have been proven to stop the spread of fire and reduce the damage. Current construction codes within new buildings require that specific floors and ceilings must include what is known as fire separations. These are aimed to compartmentalize buildings thus, protecting them from the spread of fires and smoke.
Older buildings however were not necessarily built to the same code requirements of today hence; many managers are retrofitting their facilities in order to reduce the risk of the loss of life and property damage whilst in turn also benefiting from lower insurance premiums.
Technokontrol Certificates & Associations
Technokontrol Manufactures, Designs & Researches our safety products in the European Union at the highest possible International Accident,Health & Safety standards.
TechnoKontrol is a member of the NFPA

TechnoKontrol Products are ATEX Compliant
(European Antiexplosive Safety Directives)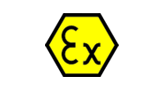 Technokontrol's Products & Services are insured by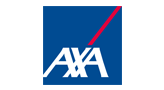 Certificates