Techno Kontrol on the Maritime Industry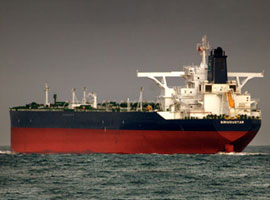 In an industry where there are more and more accidents and attacks occurring every year, we at Techno Kontrol believe that it is vital that we keep working so as to improve the quality of the products used within the Maritime Industry.
At present via our R&D department we are constructing a special material which will enable us to build a boat/ship or tanker which is both explosive and fire proof.
In the meantime we are able to provide our Maritime Clients with following products;
Gas Bottles and Cylinders which weigh 25% lighter than that of the current industry standard and that are 100% explosive and fire proof.
Via using our Anti-Blast systems; Wall Ceiling & Duct Systems; Board Panelling & Collar Systems, we can help stop internal fires from occurring within the boat / ship or tanker.
Our Electro Wave Suppressor can help in preventing electronic attacks on software etc.
Damaging the internal part of the Fuel Tank. This normally occurs within Speed Boats as they normally travel at high speeds, as a result the fuel tends to shift from side to side within the tank and thus damage the internal part of the fuel tank. Hence the normal life span of such a fuel tank is approximately 5 years, however via using our specially designed product, our proven tests have shown that our clients tanks will last for a minimum 15 years.
Reducing Insurance Costs; as Techno Kontrol works with all the major insurance companies around the world, we are able to reduce your insurance premium (within all areas) by a minimum of 15% and an average maximum of approximately 30% per annum.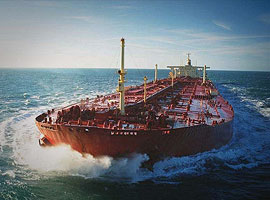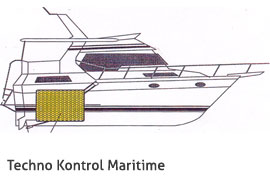 Techno Kontrol Refuelling Safety Applications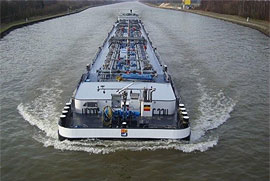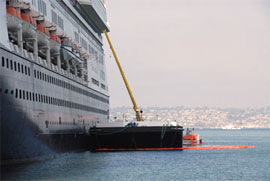 Techno Kontrol Products can be easily installed into any maritime vessel; from the largest luxury cruiser to that of the smallest fishing boat. Any Capitan knows that their worst onboard scenario is that of a fire breaking out. They also know that refuelling by fuel barge, maritime floating petrol stations and ports are the most dangerous point and in return the most likely point for such an accident to occur. Via using our specially designed Techno Kontrol Maritime products (such as our refuelling valve) we can stop the above incidents from occurring.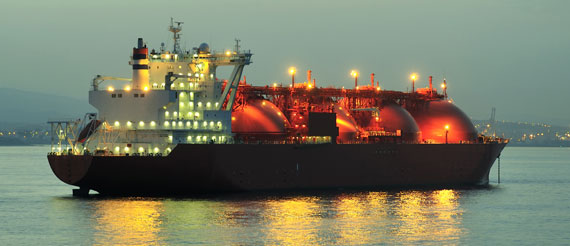 Techno Kontrol-Maritime Research & Development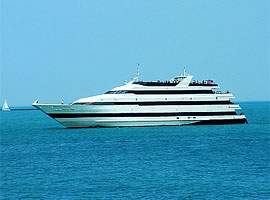 Within our Techno Kontrol Maritime R&D, we are developing a new fabric which will enable us to cover the main structure of any vessel internally so as to avoid any possibility of a fire or explosion taking place. As maritime vessels are normally built from cost beneficial products such as plastics, carbon-fibre, woods and other chemical based materials, they are extremely inflammable however as our specially designed material works in conjunction with all the above products, we at Techno Kontrol will be able to change the safety standards of maritime production for ever. All this plus our ability to provide anti "slosh" and vaporization products will mean that Techno Kontrol´s future within the Maritime industry is bright.

Video Presentation
Cleaner, natural gas engines for ships needing Technokontrol Safety Technologies in cancelling risk in vessel fuel gas tanks and LNG explosions, fires, sloshing and vaporization.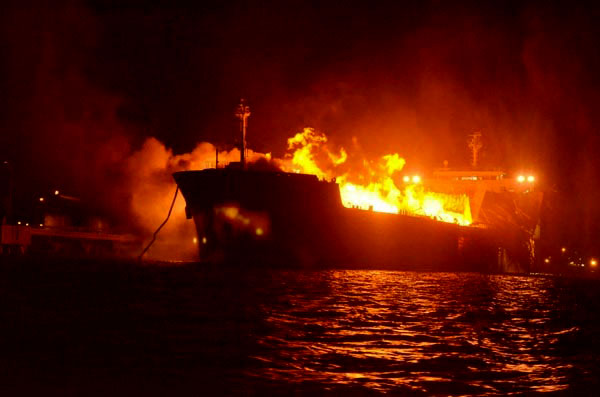 Technokontrol has developed a practicable natural-gas fuelling storage anti-explosion, anti ignition, anti sloshing system for current diesel-powered ship engines. This new advanced breakthrough is good for the environment and people – while helping the shipping market meet more stringent EU rules on sulphur emissions.
Researchers in Technokontrol R&D have developed over the past year a new IX Generation unique, patented fuel tank safety anti-explosion 3D alloy technology which enables the use of new, modern motor injection systems and other related technologies for using liquid natural gas (LNG) to fuel large two-stroke ship engines at the highest of HSE, SSHE, safety levels being protected against not only possible operational, climatic incidents but also terrorist and criminal attacks of the vessel globally.
The increase of gas powered shipping vessels being of great importance for the environment and also for the financials of any global operator as being the shipping market as "cut throat" as the aviation industry where every cent counts especially when it comes down to savings, efficiency, longer durability and operational expenses against investment/ROR.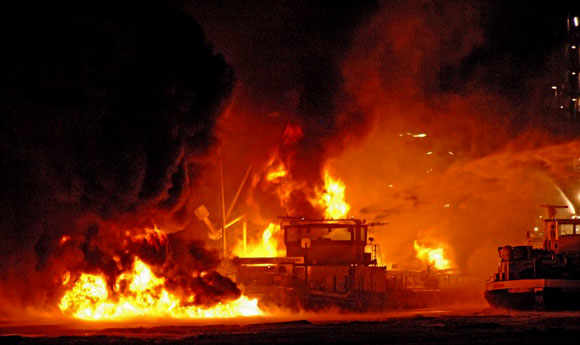 However, all of these global manufactures having the same basic issue and need and this being "safety", this is one word which cannot be forgotten as they all depend on the above mentioned operational points but without the most important point "safety" their technologies are of less value as all of these shipping contracts are agreed , approved by corporations with the highest levels and standards for corporate "Good Governance and Corporate Responsibility". Thus not being able to avoid, downplaying the principal issue of SSHE,HSE, QSSHE, environment protection and now being even more important "safety-security directives", due to the increase of possible terrorist risks as mentioned in the House of Parliament Piracy Report and in the Homeland Security Reports and Guidelines-API.
The use of Technokontrol Safety Alloys and technologies now not being only an option but should be mandatory as the only viable , adaptable, and long lasting safety technologies combining long term investment, efficiency and safety but also rewarding the designers, fabricators, clients other additional operational benefits as the total cancellation of oxidation, corrosion in newly protected storage tanks, the non-growth of algae's in all types of fuels, reduction in fuel vaporization(environmental contamination) and anti-electrostatic properties which are the cause of nearly 50% of all fuel tank storage explosions, fires, incidents at global level regardless of having electrical-lightning safety systems which are obvious don´t work too well due to their past safety records.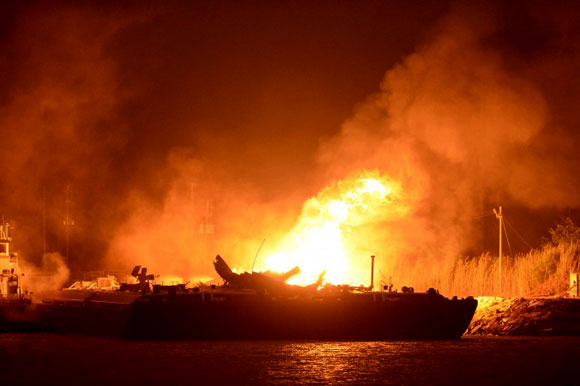 No global corporation, national company, supplier, petrol chemical producer, logistical global operator, engineer, can ignore that if a 30kg home use gas cylinder has an explosion radius and destruction of a 200KG TNT explosive device what would be the outcome of an explosion in any global storage facility, port terminus, with hundreds of millions of liters of fuels, gases, chemicals surrounded by hundreds or even thousands of civilians, employees, homes, businesses?
As recently stated in the press in Malta where a new LNG jetty, terminus is being designed the level of destruction, damage of an accident would be comparable to 50 atomic bombs, regardless of the possible discussion if the destruction would be of 50 or 1 atomic bomb, we all agree that the destruction at atomic level would be massive. Strategic & infrastructure protection studies in Spain also stating the high risk of destruction at the main ports of Tarragona, Barcelona, Galicia, Cartagena which would also reach thousands or even hundreds of thousands of deaths, injuries, millions of Euros in losses in the event of a terrorist attack, accidental incident, climatic disasters.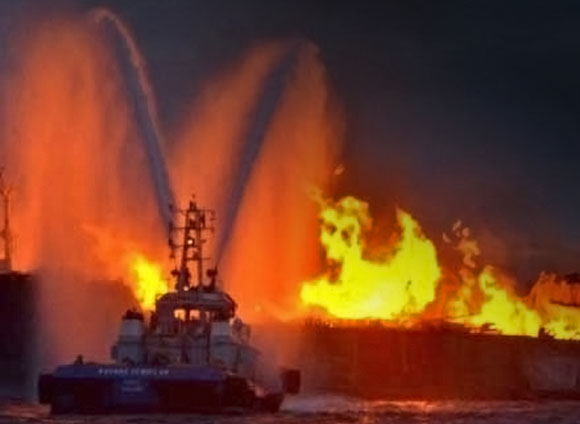 One thing is not having the technology to avoid these safety, high risk issues and another is ignoring them thus as the law well states, "not knowing the law doesn't mean you are exempted from it", even though just at moral, ethical, human, or simple common sense all safety measures and technologies should always be implemented as one should only wish the same for oneself as for others and not waiting in becoming part of an avoidable incident with the knowing that a solution existed but was ignored. Without forgetting the legal, criminal and punitive damages which just during 2014 in the USA have been in the billions of USD, thus why not investing and protecting now than destroying and paying in the future?
That is why all new environmental, efficiency, cost cutting technologies also must be integrated in the best safety and security technologies available if we wish to strive forward for better and safer world. Thus being Technokontrol, a must for all of these new energy, efficiency, fuel storage technologies from vessel fuel tanks to gas cylinders or even being used in the new hydrogen auto cylinders. This is why Technokontrol Team will always be part of any new technological advancement as being our obligation as a technological and R&D corporation in doing so.
New Vessel Power Plants
New engine technologies in this field are being tested and implemented being one of the most advanced the LNG-fuel control system being the first in the world with two-stroke heavy marine diesel engines, and has generated commercial orders from shippers, stated by MAN Diesel & Turbo in Copenhagen.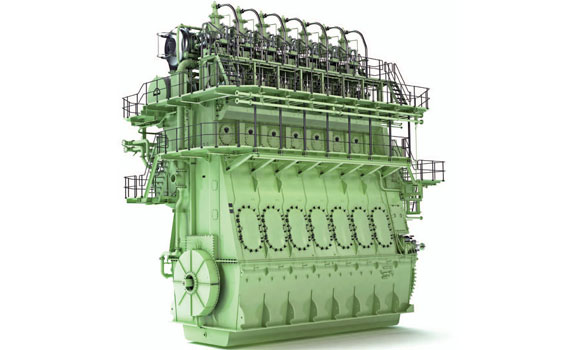 MAN Diesel & Turbo has already launched the system on the ship market as an option for new ships and for existing ship engines. Orders have already been placed from companies in the EU, Japan and the US for 20 such dual-fuel engines, with options on 50 more in the offing, he adds. These engines will be built under the MAN license system in EU, Korea, Japan or China.
The orders include engines on 43 new vessels, of which 1 container vessel will be built in Croatia. Two of the engines will be retrofitted on a LNG tanker in Qatar. The retrofitting job will take about four weeks with a supervising team of eight people from MAN. All components of the "retrofit kit" will be manufactured in Europe.
Cutting sulphur pollutants
The new engines are cleaner burning than traditional two-stroke ship engines running on heavy fuel-oil or diesel, and will help ship operators meet the EU's tighter emission rules on marine sulphur pollutants. The rules come into effect from 2015.
These LNG-fuelled engines will also meet the even stricter regulations entering into force for the North Sea, the Baltic and the Channel, which are being designated "sulphur-emission control areas" with a limit on sulphur in fuel of just 0.1%.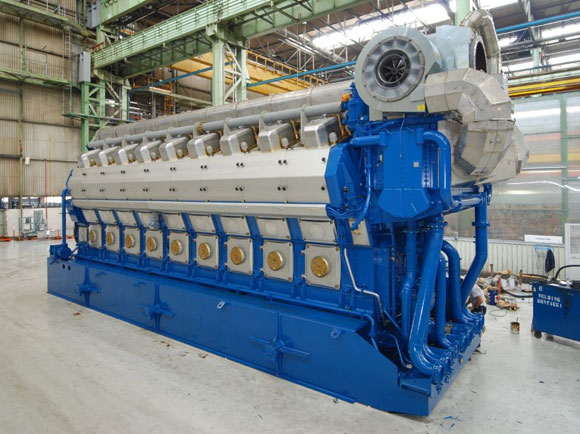 Natural gas is a cleaner fuel than diesel and is free of sulphur dioxide. Sulphur is a major cause of acid rain, and as an air-borne pollutant contributes to a host of human health problems.
An engine fitted with what is known as M-type, electronically controlled, gas injection (ME-GI) technology also cuts nitric oxide and nitrogen dioxide emissions by 24% compared to a similar engine using only diesel or heavy fuel oil, according to tests carried out within the project. Emissions of carbon dioxide (CO2), a major greenhouse gas, dropped by 23%.
Engines the size of a four-storey building
We are not talking of a 1960s two-stroke motorcycle engine here . This could be a 14-cylinder diesel engine that is 28 meters long, 13 meters high and weighs over 2 000 tones. It is the size of a four-storey building.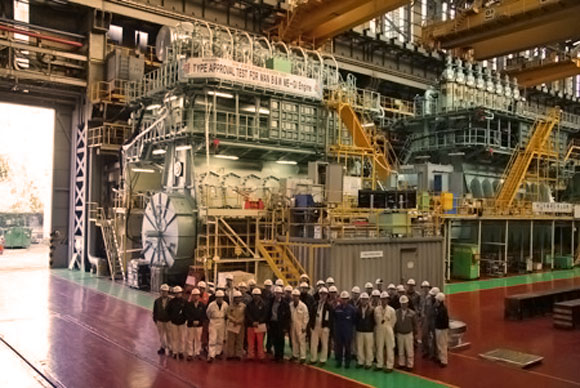 While natural gas has been used as a fuel for four-stroke marine engines, to date a control system suitable for the low-rpm (revolutions per minute), two-stroke diesel engines that power 95% of vessels over 5 000 tones has not been available. Such engines typically run at around 100 rpm, often turning a single large propeller via direct drive.
Researchers have developed a new high-pressure gas-injection system for these large marine two-stroke engines. The engines are dual-fuel, running on either LNG or fuel oil. Electronic control-systems drive separate injectors for each fuel type.
The project also created a testing infrastructure for a diesel-gas engine which will be used in the coming years for further tests on gas supply technologies. Other engine components were also developed through the project, including:
new piston rings for high temperature gas combustion;
new gas injectors;
new valves for high temperature gas combustion;
new optic measurement tools (laser) for monitoring running engines.
Some of the new equipment was developed by universities (sensors) and SMEs (new injectors).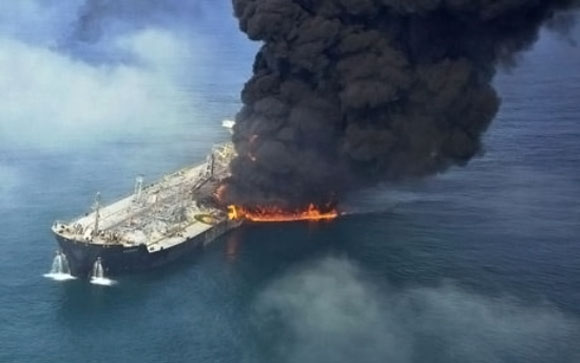 First on the market
Demand for the new engine as likely to build while fuel prices rise and emission controls become ever stricter. The gas-burning engines tend to be more fuel-efficient than fuel-oil because of the higher calorific value of gas as a fuel. As the attractions of running on gas become clearer, more and more ports are being fitted with LNG refueling facilities to meet demand.