Techno-Kontrol Fire-Thermal Wave Protective Clothing
Our Techno Kontrol Fire Protective clothing is currently being tested on several of what has become to be known as the elite sectors in defence i.e. Fire Fighters, Military Personnel etc. and yet again via our R&D departments, we at Techno Kontrol are setting new breakthrough technology standards within these industries.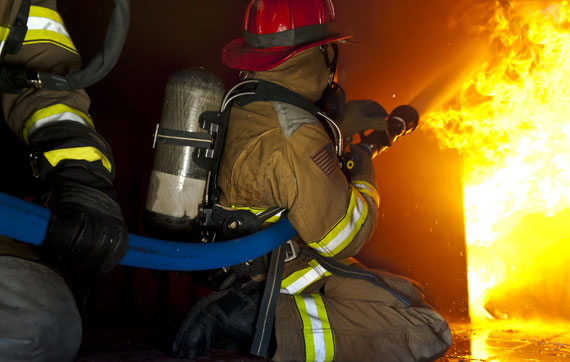 At present the current industry standard for fire protection is that of 650°C whereas our specially designed anti fire products have been proven to be able to withstand temperatures as high as 1600°C for more than one hour. Hence our products are not only lighter, more durable, more financially viable; they are also more fire resistant than the current industry standard.  Therefore we look forward to launching the products mentioned below throughout 2011.  For more information on any of the products mentioned herein, please contact one of our Techno Control experts.
Techno Kontrol Clothing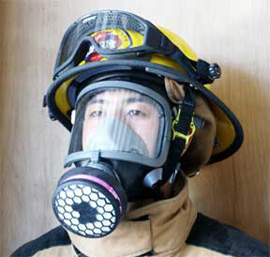 Due to the flexibility and thermal heat resistance of our alloy we have been able to successfully produce clothing such as jackets, pants, gloves, helmets, underwear and boots.
Currently within our R&D departments other products such as a new Techno Kontrol blanket which will protect vehicles from fires and a helmet which will help reduce the temperature inside a helmet.  Apart from being anti fire and blast proof our helmet will also aim to reduce current industry standards in weight, which when all these elements are put together will enable our helmet to be very useful within industries such as fire fighting and motor sports etc.
Techno Kontrol Fire Blanket
The Techno Kontrol Fire blanket consists of a light-weight and flexible material which is large enough to cover large vehicles such as a fire engine or personnel depending on the client's specific requirement.
So in the event of a forest fire (for example), the personnel onsite would be able to use our blanket so as to cover, themselves, their equipment and their vehicles, thus allowing the fire or thermal heat wave to go straight over them.
This new product has been proven to withstand up to 1600ºc for more than one hour which is sufficient time to enable the respective onsite personnel to re-organize in order to combat the specific problem at hand.  The blanket can be re-used and can be custom made so as to meet the needs of any Fire fighting; H&S (Health and Safety) or any other industrial sector which feels the need for such a product.
A list of a typical fire fighters uniform can be seen below, however via utilizing our specialized Techno Kontol Alloy System within their daily practices, we are confident that not only can we reduce the weight of their clothing but we can increase their safety. 
We believe this as we can increase the amount of heat that they are able to withstand by using our new enhanced uniform i.e. the current standard of heat that they can withstand is that of 650°C, however with our uniforms they will be able to withstand up to 1600°C and we all know that an increase in their safety means an increase in our safety (as they will be able to save more lives).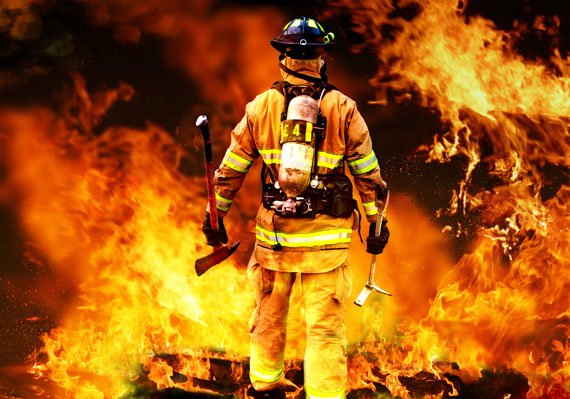 Standard Fire Fighters Uniform
Nomex hood.
Cotton t-shirt with department logo embedded on the chest and back.
Suspenders with reflective striping, connecting to the pants via eight attachment points.
Insulated pants with reflective striping. They are held closed with Velcro and spring hooks. They are reinforced with leather at the knees and bottoms, and have two large side pockets and one smaller rear pocket.
Steel toed insulated rubber boots. These boots have handles at their tops to help pull them on, and come up to just below the knees.
Helmet, with goggles and department logo. These helmets have a Velcro/buckle chinstrap, adjustable headband, and a protective cloth flap that hangs over the collar, further protecting the neck and preventing embers from falling down the collar.
Goggles, attached to the helmet. Used for eye protection when not wearing breathing apparatus.
Radio with clip-on microphone. These radios are waterproof and inherently safe (non-sparking) for use in explosive atmospheres if necessary.
Flashlight. Department jackets have custom loops to hold the flashlights at centre-chest.
Insulated leather gloves.
Insulated jacket with reflective striping. Oversized pockets hold radio, gloves, a hose strap, etc. Like the pants, it is held closed with Velcro and spring hooks.
Positive-pressure mask. Positive pressure means that air is always flowing, whether the wearer is inhaling or not. This keeps contaminants from entering past the seal at the sides.
Air-line and pressure gauge. On this particular brand of SCBA, there are two air gauges: one at the bottom of the tank in back (for checking the pressure when the tank isn't being worn), and one in front. This photo shows an Inter Spiro SCBA; the department has since switched to Scott SCBA's.
SCBA Harness comprised of shoulder and waist straps.
PASS device. Current issue is an integrated PASS/SCBA, which activates automatically when the air supply is turned on.
Name label on back of helmet.
SCBA Shoulder straps.
Department Identification.
Air tank bottle and backpack frame. The bottle is quick-swappable, because at a working fire a fire fighter often goes through several bottles.
Regulator and main supply valve.
Name label (under tank).