TK-AXSPCT Anti Explosion Strategic Petro-Chemical Tanks Safety System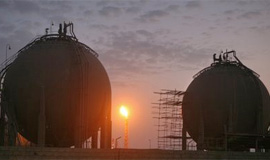 TK-AXSPCT Techno Kontrol Anti Explosion Strategic Petro-Chemical Tanks Safety System, offer the possibility not only to reduce exposure to dangerous operational situations but also has the beneficial effect of being financially rewarding for any size of operator especially in the oil-fuel-chemical industries where factors such as evaporation is an essential or expensive issue.
Apart from the client benefiting from not losing as much product which is normally caused from evaporation, via using our product, they will also benefit from the reduced cost on their insurance premiums as when the risk is reduced so too is their insurance. This will ensure that a return on their investment is seen from day one.  Savings such as;
Asset Risk Reduction
Health & Safety
Savings due to loss of product due mainly to evaporation
Reduction in insurance premiums
TK-AXSPCT Anti Explosion Strategic Petro-Chemical Tanks Safety Sytems brings with it all of the applied technology that comes with our main product line however also consists of additional systems such as;
Reducing Vapor losses by up to 98%
Increase operation safety
Reduce maintenance costs
Low initial investment due to our financial options
Many fuel-chemical operators have issues regarding vaporization and we have seen that some operators due to thermal wave exposure and due to using out dated deposit systems reach up to 10% loss of product due to vaporization.
TechnoKontrol technology can reduce this by up to 98% of the expected or calculated loss. We are also working alongside the majority of the main insurance companies in this field so as to be able to offer our clients with an insurance premium reduction of at least 15%.  For more information, please feel free to contact one of our TechnoKontrol Petroleum Experts.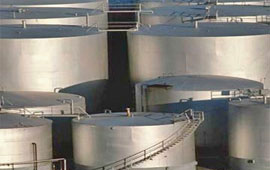 Technokontrol safety products can be used for external or internal fuel, chemical,petro-chemical,all fuel based tanks from the small fuel tanker to the Oilfield Jumbo tank farm at prodution or storage to a pumping station.
On top of the above, our explosion suppressing security technology is the perfect application for products which are stored in volatile locations as it eliminates the possibility of accidental fires and/or explosions from flammable liquids and/or gases.
Even under the extreme conditions of an open fire inside the tank, our product has proven that it would protect the tank and enable it to be incapable of bursting into an explosion.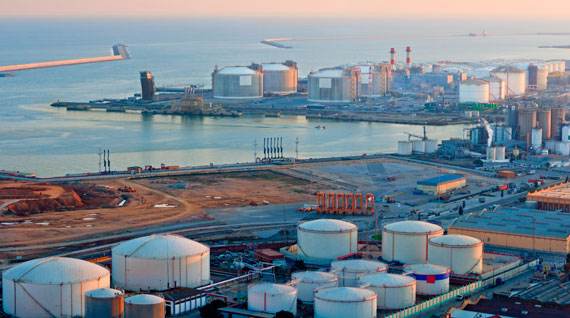 Repairs or welding can be done to the protected tanks wthout any risk of explosion even with fuel or gasses inside the fuel tanks. This is extremely important for war-social unrest areas where fire arms are used and even bullit holes damage can be welded-blocked without any risk of explosion. Please view our test.
Static discharges, lightning, flying sparks from nearby fires; none of the above would be capable of setting or igniting the stored product. Therefore we believe that at TechnoKontrol we have set a new world safety standard within the industry so at to avoid:
Lightning Discharges.
Flying ignited particles from nearby fires.
Static Charge Sparks.
Personnel miss operation or negligent procedures
Malicious attacks or sabotage
Due to the need for this product being custom made we can provide specifically signed applications from Jumbo Tanks to Ship tankers in all industries and fields of operations.  To gain more information on the above products, we suggest that you contact us immediately so that one of our TechnoKontrol Petroleum Experts can provide you with a personalized quote for your business.
Explosion Video
Fuel tank internal installation process images depending on size, volume, petro-chemical stored
Larger Fuel/Jumbo tanks will require specialist infrastructure systems designed and installed by TK-Global Engineering to install fully the internal volume of the tanks with our anti-explosion, anti-vaporization, anti-corrosion, anti-algae, anti-electrostatic safety and security technologies.
Empty tank - Tank without protection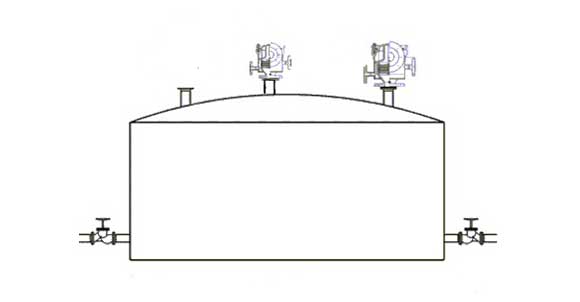 TK Alloy being installed into tank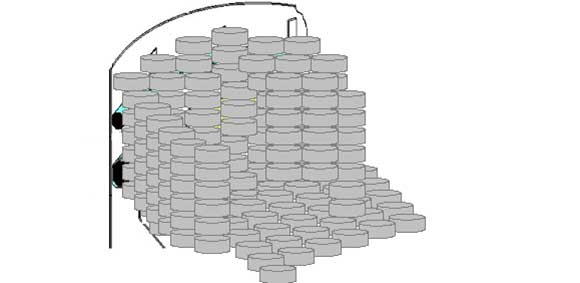 Full tank - Tank completely protected with TK Alloy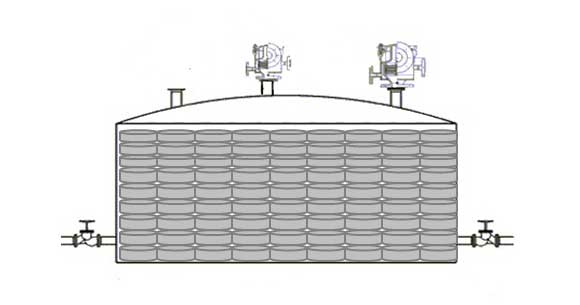 Chemical accidents, sabotage & terrorist actions against strategic national industrial, commercial, economic and transport systems.
An Anti-chemical fire fighting/chemical protection machine is seen at the site of a chemical freight train explosion trying to dispurse atmospheric chemicals which may reach the general population or even injure, kill, fire fighters, civil protection , health & safety operators, investigators, law enforcemnet operatives an and ground-aerial emergency services, etc.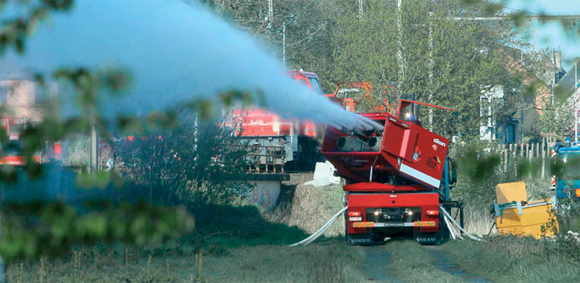 These safety & security anti-chemical contamination systems can be used, transported, installed in all types of our Technokontrol vessels, transports, safety platforms involving petro-chemical plants, storage facilities, refineries, chemical production plants, pipelines, rail freight, ports, harbors, etc.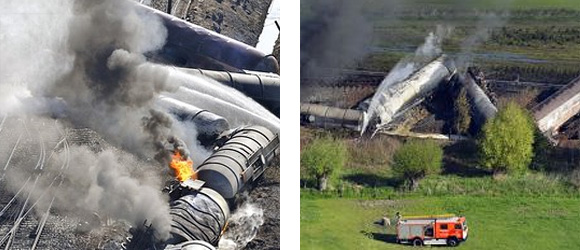 Chemical transports can not only be used for normal industrial & commercial use but also used for an easy, effective way for sabotage, terrorist, anti-system attacks in any nation at global level as chemicals accidents or incidents can be easily made into chemical explosives7explosions with the simple derailment of a train, road tanker, saboatge of port chemical refueling/discharge facilities, internal plant fires, emergency operational system closures, etc.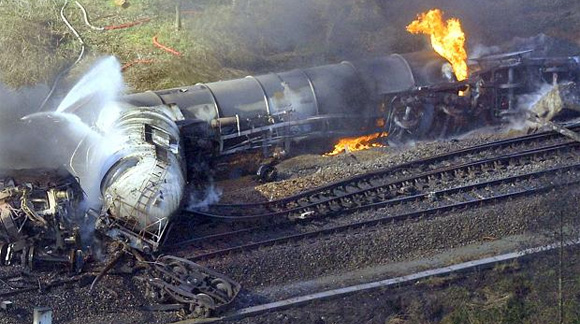 Worst of all of atmospheric chemical sabotage, terrorist attacks which can be covered as operational accidents but really have political, strategic social, media and economic intentions to effective whole transport networks and closing, evacuating town, cities, general population.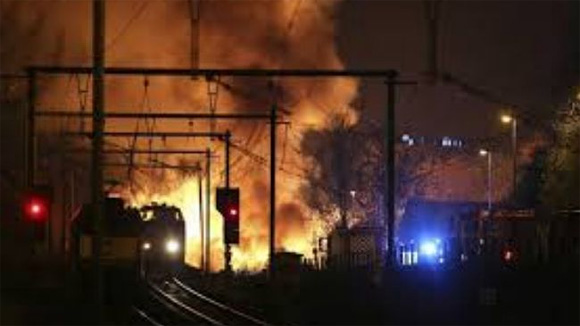 These accidents have  already occured three times in the last year in Belgium where we all believe that safety and security are always of the highest european levels but as one can see these accidents or attacks can happen to any nation, operator, anywhere and at anytime globally, thus prevention, security and safety using Technokontrol technologies is and always will be paramount at all levels, especially at government, transport,law enforcement,civil protection, health & safety levels for any nation regardless of its global location.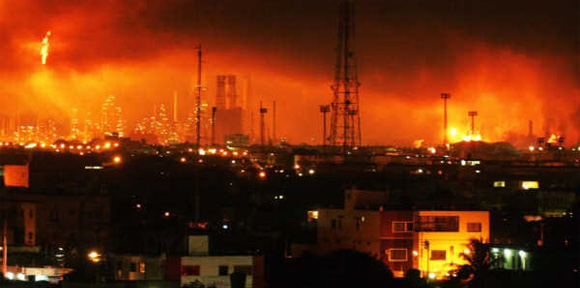 Video Presentations
Documentation
ATEX - European Antiexplosive Safety Directives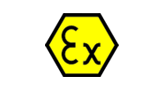 PREPARATION/DEGASIFICATION OF A PETROL STATION FUEL TANK, FUEL TANKERS, STORAGE FACILITIES BEFORE ATEX/NFPA: TK-ANTI-EXPLOSION ALLOYS INSTALLATION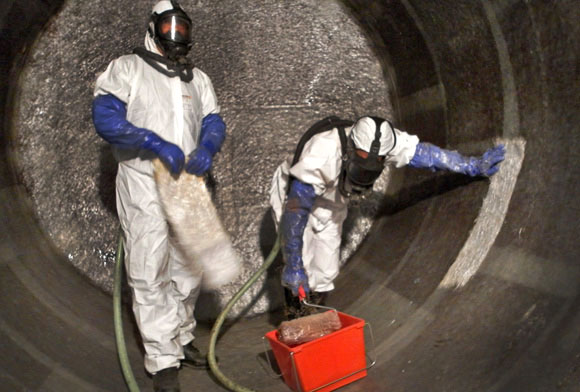 ATEX/NFPA SAFETY DIRECTIVES FOR ATMOSPHERIC GAS/PETROL-CHEMICAL RISK-EXPLOSION ZONES

ATEX/NFPA EXTREME DANGER-DISCHARGING OF EXPLOSIVE GASES/VAPOURS AT PETROL STATIONS, MANHOLES, STORAGE TANKS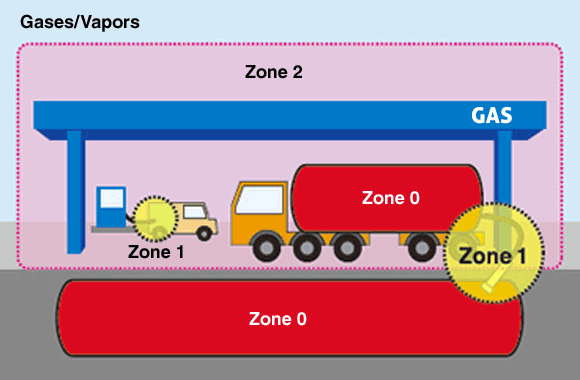 IMAGE OF AN ATEX/NFPA PETROL STATION MANHOLE REFUELING POINT WITHOUT TECHNOKONTROL ANTI-EXPLOSION ALLOYS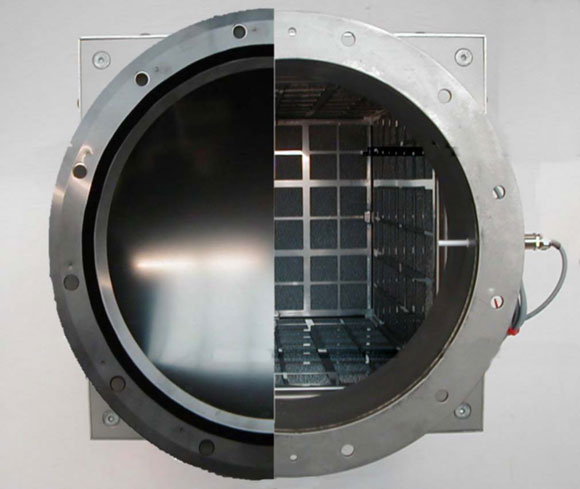 ATEX/NFPA ANTI-EXPLOSION/SAFETY DISCHARGING-REFUELING VALVES FOR PETROL STATIONS, FUEL DEPOTS, REFINERIES, PETRO-CHEMICAL PLANTS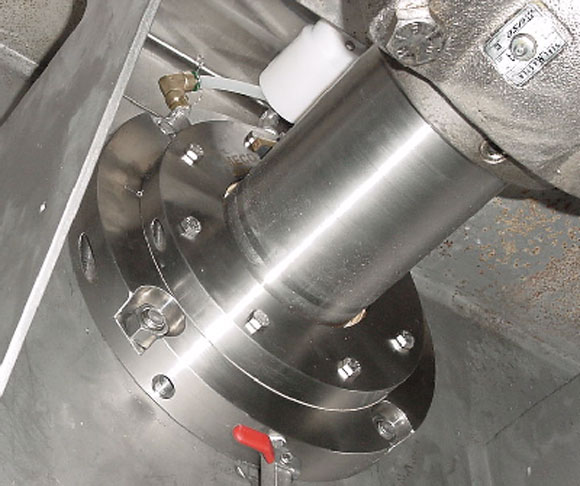 ATEX/NFPA ANTI EXPLOSION, ANTI-ELECTROSTATIC, ANTI-SLOSHING, ANTI-VAPOR SAFETY VALVES "CUSTOM MADE" FOR EACH CLIENT AND TECHNICAL-INSTALLATION REQUIREMENTS

ATEX-/NFPA PETROL STATIONS-MAN HOLES, STORAGE FACILITIES, REFUELING AREAS - ATEX-EU/NFPA EXPLOSIVE ATMOSPHERIC DIRECTIVE DANGER SECTIONS

ATEX-NFPA TECHNOKONTROL ANTI-EXPLOSION-SPECIALIST SAFETY TECHNOLOGIES

SPECIALIST UNIQUE PATENTED ALLOY FORMULATIONS & DESIGNS FOR ALL ENGINEERING-TECHNICAL REQUIREMENTS INCLUDING USAGE FROM PROTECTION-SAFETY TECHNOLOGIES TO PETROL-CHEMICAL-ENVIRONMENTAL INDUSTRIES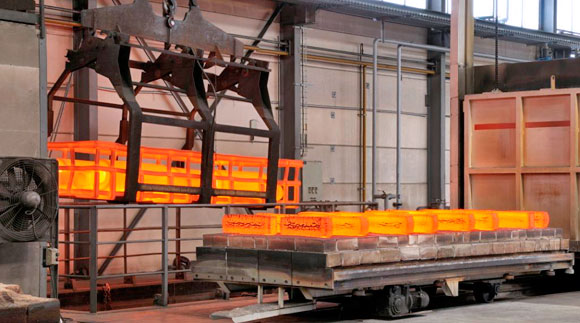 TECHNOKONTROL SPECIALIS ANTI-VAPORIZATION, ANTI-THERMAL & ANTI-ELECTROSTATIC CHARGES ALLOYS FORMULATIONS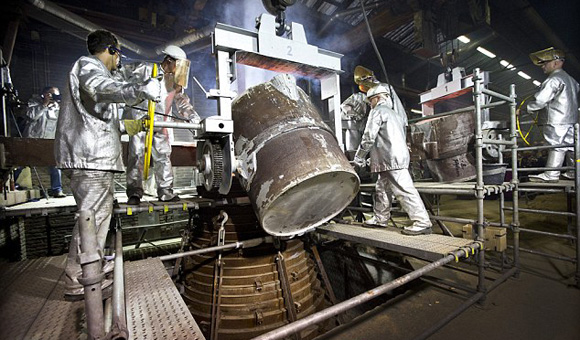 ANTI-EMPS (ELECTROMAGNETIC PULSES/RADIATION), SPACE/SATELLITE/AVIATION EXTREME THERMAL HEAT ATMOSPHERIC RE-ENTRY ALLOYS, ETC.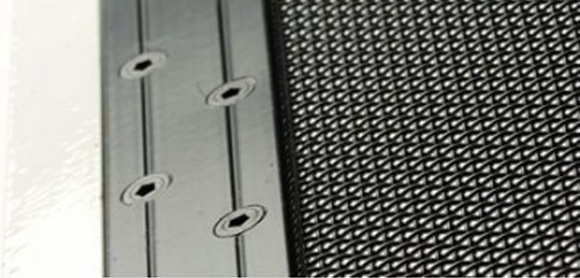 Technokontrol Certificates & Associations
Technokontrol Manufactures, Designs & Researches our safety products in the European Union at the highest possible International Accident,Health & Safety standards.
TechnoKontrol is a member of the NFPA

TechnoKontrol Products are ATEX Compliant
(European Antiexplosive Safety Directives)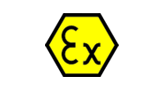 Technokontrol's Products & Services are insured by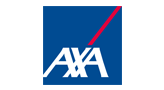 Certificates