TechnoKontrol on the Construction Industry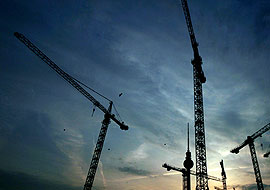 In an industry where there are more & more accidents occurring every year both on a residential and industrial basis, we at TechnoKontrol believe that it is vital that we keep working so as to improve the quality of the products used within the Construction Industry.
Therefore we promise to work alongside all governmental agencies and architects so as to work towards changing legislation in order to ensure that the construction industry becomes both safer and more cost effective in the areas of anti explosion, non flammable and heat resistant products.
Although we are constantly working so as to bring new products to the market place, at present we can provide our customers with the following products;
Anti Explosions; non flammable; heat resistant Wall/Ceiling and Duct Systems along with Board Panels/Collar Systems which are usable both in the Industrial and Residential industries alike.
We believe that our products are more durable than that of our competitors as our products can withstand 1600°C for up to 3 hours, whilst current industry standards shows us that our competitors products can only withstand 650°C for up to 1 hour. Our products are also thinner than that of our competitors as our products only measure 16mm in width and finally we believe that our products are more cost effective (customized quote provided on application) than what is presently recognized as the current industry standard.
TechnoKontrol is the only producer of gas bottles or cylinders which can state that their product is 100% explosive and fire proof. Our innovative gas bottling technology can be installed into existing gas bottles/cylinders. A client can also purchase our TechnoKontrol Gas Bottles/Cylinders which weigh 25% lighter than that of the current industry standards and can be purchased at any of our distribution outlets (for more information Contact Us).
All of our products are 100% recyclable; reusable and easy to dismount/remount in either new or existing locations.
TechnoKontrol is currently working with many of the world's largest insurance companies so as to reduce insurance premiums by between 15%-30% on any item that carry's our specially designed product.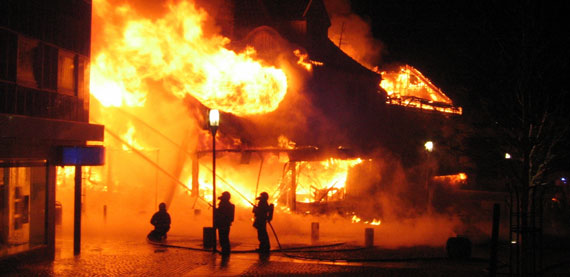 NFPA 286: STANDARD METHODS OF FIRE TESTS FOR EVALUATING CONTRIBUTION OF WALL AND CEILING INTERIOR FINISH TO ROOM FIRE GROWTH
TK wall,floor and ceiling fire protection paneles surpass with over 100%-200% all NFPA 286 Standards.(National Fire protection Association).
TechnoKontrol Construction Industry Products

Casas prefabricadas que combinan costos bajos, eficiencia energética, estructura sólida, diseño atractivo y tiempo rápido de construcción. Rompiendo con los mitos, estas casas prefabricadas representan gran parte del futuro.

Our Wall system is built around a steel-faced composite panel with a non-combustible mineral fibre core. This is ideally suited for the construction of non-load bearing walls and offers an "any climate" dry installation.

As with all of our TechnoKontrol products, our TechnoKontrol Fire Resistant Boards are manufactured and tested by independent and nationally approved laboratories.

Our TechnoKontrol Duct Systems are unique as they are the first to be manufactured so as to successfully pass all the relevant safety tests in order to provide a non flammable duct system.

The TechnoKontrol Collar System is the latest generation of retrofit fire collars designed so as to protect plastic pipes from penetrating fire rated elements of a buildings construction.
We at TechnoKontrol will be happy to demonstrate to any potential client how we through the use of our product we can help to prevent these accidents from ever happening.
Construction Videos
Large-Loss Fires in the United States
Incident descriptions and summary statistics on fires causing $10 million or more in damage in 2011.
NFPA reports annually on large-loss fires and explosions that occurred in the United States the year before. Such fires and explosions are defined as any event that results in property damage of at least $10 million. Last year, according to NFPA's report, "Fire Loss in the United States During 2011," U.S. fire departments responded to an estimated 1,389,500 structure and non-structure fires, which caused an estimated loss of $11.7 billion. Many of these fires were small or resulted in little or no reported property damage. However, 22 of them resulted in losses of $10 million or more each, for a total of roughly $799 million in direct property losses. Although these fires accounted for only 0.002 percent of the estimated number of fires in 2011, they accounted for 6.9 percent of the total estimated dollar loss.
In 2011, 11 fires resulted in more than $20 million each in property damage. These costliest 11 fires, which include eight structure fires, two wildfires, and one outside fire with loss, resulted in a combined property loss of $672.5 million, which represents 82.6 percent of the total loss in large-loss fires and 5.8 percent of the total fire losses in the United States for 2011. The Bastrop County Complex fire alone resulted in losses of $400 million.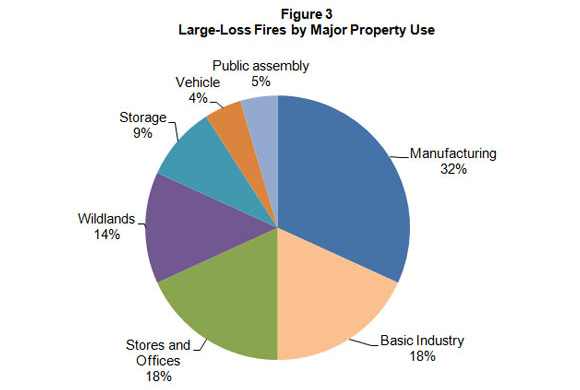 The Bastrop County Complex wildfire broke out at about 2:20 p.m. on September 4 when power lines shorted out during high winds and sparks ignited dried grass and vegetation. The temperature that day was 98oF (37oC), winds were in excess of 45 miles (72 kilometers) per hour, and the relative humidity was 12 percent. By the time it was extinguished, it had burned 34,068 acres (12,787 hectares), destroyed 1,645 homes, and killed two people. This is the sixth time in the last 10 years that the largest-dollar-loss fire in the United States has been a wildfire.
Fire loss in the United States
U.S. fire departments responded to an estimated 1,389,500 fires. These fires resulted in 3,005 civilian fire fatalities, 17,500 civilian fire injuries and an estimated $11,659,000,000 in direct property loss. There was a civilian fire death every 208 minutes and a civilian fire injury every 30 minutes in 2011. Home fires caused 2,520, or 84%, of the civilian fire deaths. Fires accounted for five percent of the 30,098,000 total calls. Eight percent of the calls were false alarms; sixty-six percent of the calls were for aid such as EMS.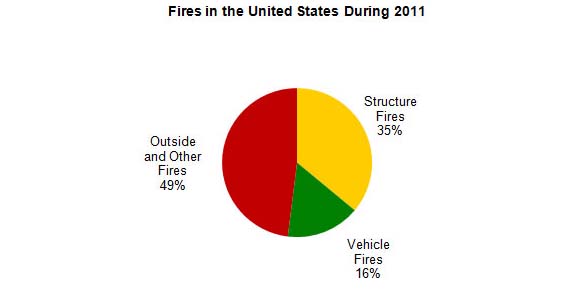 A few facts at the household level
Have you ever wondered what your personal risk of fire is over your lifetime? Or how the fire risk from smoking – when you're not the smoker – compares with the other risks to non-smokers from smoking? These and many other examples of fire statistics at the individual or household level are presented as a collection of conversation-starters in this short report.
Chances are you will have a fire
Number of home fires your household can expect in an average lifetime: 5
Chances your household will have a reported home fire in an average lifetime: 1 in 4
Chances that someone in your household will suffer a fire injury in an average lifetime: 1 in 10
Chances that someone in your household will suffer an injury in a reported fire in an average lifetime: 1 in 89
Households can expect to average a home fire every 15 years or five fires in an average lifetime. (Life expectancy now averages 78 years in the U.S., according to the Statistical Abstract.) That is one of the results of the latest survey of unreported fires, conducted by the U.S. Consumer Product Safety Commission in 2004-2005, when combined with NFPA's annual tracking of reported fires.
Most of these will be small fires resulting in little or no damage and will not be reported to a fire department, but even a trivial fire causes at least some temporary anxiety.
Your household has a one in four chance of having a home fire large enough to be reported to a fire department during an average lifetime.
Someone in your household also has a one in ten chance of suffering a fire injury in a home fire an average lifetime. More likely than not, this will be a minor injury suffered in a fire that you did not report to the fire department. You might not even remember the injury a month after it happened. About one out of nine of these injuries will occur in a reported home fire, which means someone in your household has a one in 89 chance of suffering a fire injury in a reported home fire in an average lifetime.