Eagle Eye II Crop Buster
Aerial crop application and usages has been done since the first days of flight over a century ago, this aerial application is commonly called crop dusting, which involves spraying crops with fertilizers, pesticides, and fungicides from an agricultural aircraft. The specific spreading of fertilizer is also known as "aerial topdressing".
Technokontrol Aviation wishes to present to our clients our unique and exclusive aerial crop-farming amphibious plane named "The Eagle Eye II-Crop Buster -Amphibious Mode.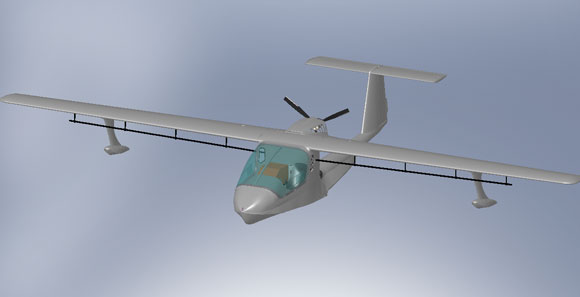 Eagle Eye II Crop Buster
This is an ultra versatile aircraft intended for fertilizing works, surveillance, crop control, environmental protection personal use as sporting usage depending on selected options.
The" Eagle Eye II-Crop Buster" is equipped with several different aviation engine models options from a 80bhp to a maximum 200bhp depending on the clients requirements, aerial conditions, range, speed, etc. These engines are always top of the range and quality manufactured engines from "Honda" engines to "Rotax" engines models, however, we are at present only using fuel injection engines to reduce fuel consumption, contamination and especially extending refueling times and reducing maintenance costs.
The "Eagle Eye II-Crop Buster" is an excellent amphibious aeroplane with a great aerodynamic design allowing high aerial and water maneuverability, an extreme low stall speed of 70kph and perfect take-off and landing performances in under 300 metres, normally not needing more than 150 metres once experienced with the piloting of the aircraft.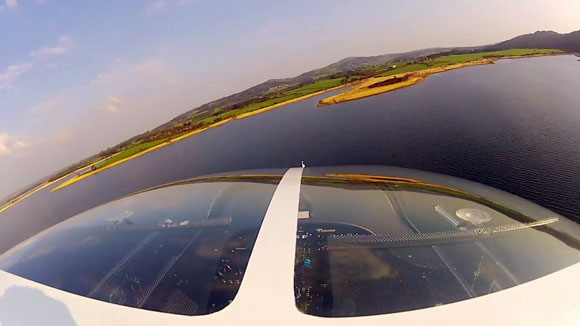 The Eagle Eye II is an aircraft with excellent out-the-cockpit view, wide, comfortable and extremely easy to fly, even with automatic pilot systems, GPS, recording technology and with an extreme list of options, safety features and benefits for the pilot and for the operator.
The "Eagle Eye II-Crop Buster" amphibious aircraft is equipped with fertilizing attached implements and sprayers, fertilizer tank of 100-150 liters. We can also offer the possibility to install extra capacity tanks inside wings to increase the fertilizer capacity and extra fuel tank capacity via external fuel pods or capacity to increase longer flight ranges, saving on refueling, landings and take offs and return flights back to refueling or re-loading bases which many times means flying over already treated areas with a loss of time and costs.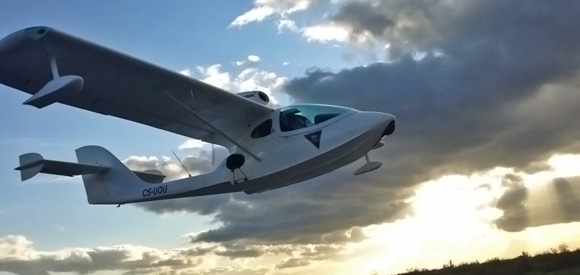 The most demanding flights are the weed killing works at grain-crops, beetroot, corn, sunflower desiccation, pest control and pre-paring seeding grounds. Normally, the main use of these aerial services last an average of three to four weeks (3-4) weeks in spring and two-three (2-3 weeks) in fall, the "Eagle Eye II" can surpass over twenty thousand hectares easily with extreme low fuel and maintenance programs.
The "Eagle Eye II-Crop Buster" amphibious aircraft is extremely competitive and has no real operational competitor regarding quality, safety, speed, ranges, stall speed & security.
Landing option from simple pathways under 300 metres to lakes, rivers, streams, marshes, deserts and even on snow.
Possiblity to use the aircraft for other operational option as "interchanging" the fertilizer tank and to replace with a co-pilot seat thus being able to use the aircraft as a two (2) seater version for other "out of season " activities as sporting, hunting, fishing, environmental control, etc.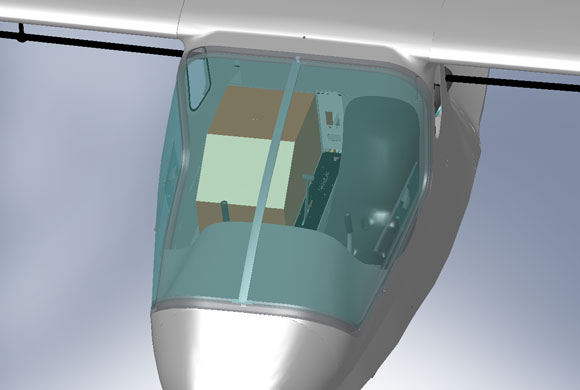 Technologies & technical features
1 Seater amphibious plane (2 Seater option if fertilzer tanks has "interchangeable option")
No private, commercial or military aviation qualifications required.
Extremely easy to learn to fly in less than 20 hours
Extreme low radar detection technology
Simple manufacturing systems & technologies for technological transfer agreements
Maintenance programme simple and extremely economic
Fuel used normal gasoline 92-95 octane
Fuel consumption for 10 to 15 litres per flying hour
Autonomy upto 1,500 km per flight
Max speed upto 260kmph
Stall speed min: 70 kmph
Ceiling height of upto 3,000 metres
Automatic flight pilot
Wide and comfortable one seater cabin
Take off sea / river / land runway max 300 metres (normally 150metres)
Bullet proof level iii undercarriage and under wings protection
Technokontrol anti-explosion fuel tanks
Technokontrol anti-slosh fuel tanks
Technokontrol safety fuel valves
Aeroplane emergency parachute system.
Engines power from 80bhp to 200hp.
Protective rectractable undercarriage

Certified manufacturing quality and safety standards by the European Aviation Safety Agency (EASA)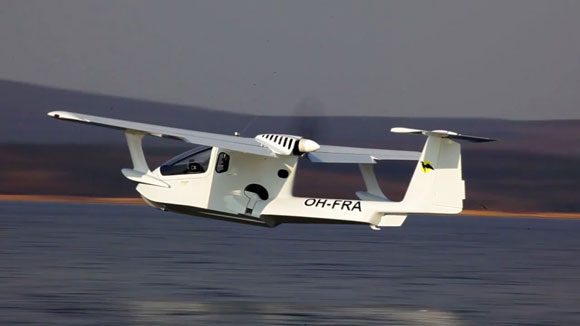 Easy landing & take-off
Take off sea/river/land runway max 300 metres (normally 150 metres).

Easy to fly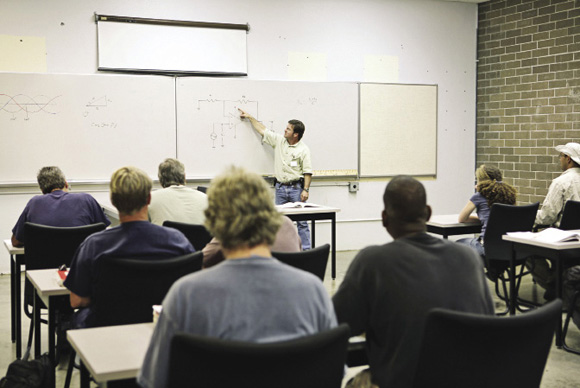 The Eagle Eye II Crop Buster model is easy to learn to fly in less than 20 hours.
No private, commercial or military aviation qualifications required.
All pilots will be trained in our european installations to become qualified instructors.
Low radar detection
Extreme low radar detection. Due to the hidroplanes manufacturing materials and the possibility to fly continously for many hours at minimum ceiling height.
Most european military and civilian radars cannot detect the Eagle Eye II & Eagle Eye IIV in flight.
Engines

Eagle Eye II engine powered from 80 bhp to 200 bhp fuel injection.
Possibility to adapt to all international engine suppliers and spares.
Technokontrol safety technologies
Anti-explosive fuel tank
Anti-Slosh fuel tank
Safety fuel valves
Airplane emergency parachute system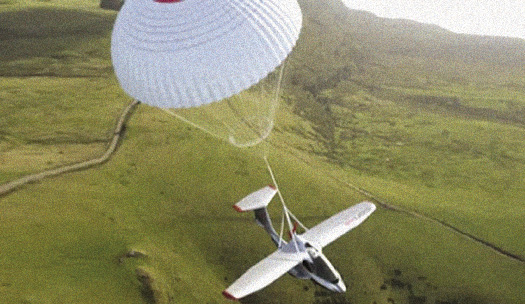 Hi-technology features with easy to use navigation systems, GPS, etc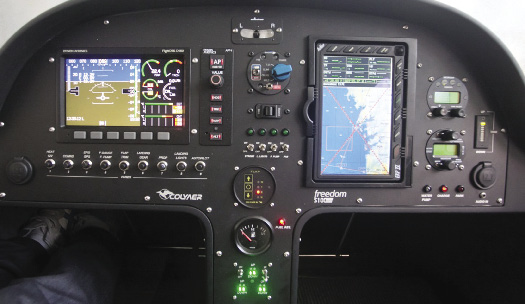 Easy Refueling / Parking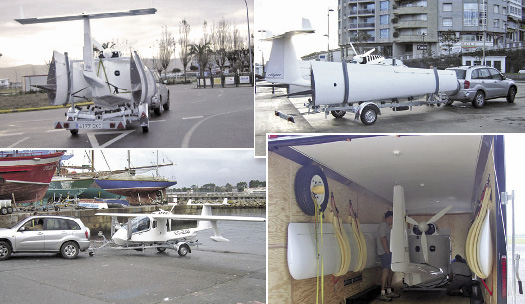 Port/Dock/Land/River easy refuelling-parking
Wide and comfortable cabins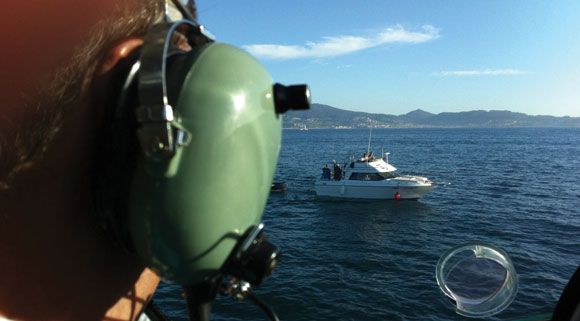 The Eagle Eye II Crop Buster versions have wide & comfortable cabins for long working hours.
Quick and easy Transport / Storage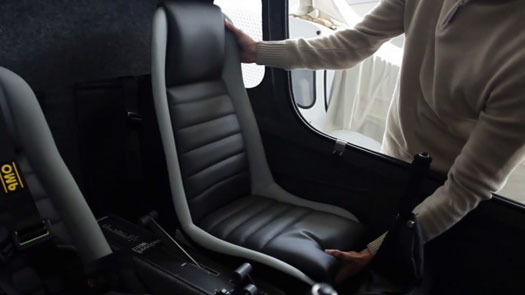 Automatic pilot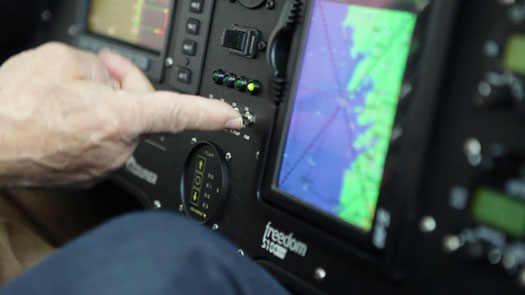 Automatic pilot flight system. Due to long surveillance flights this allows the pilots to have a less stressful flight.
Technical specifications for the Eagle Eye II-Crop Buster
Wingspan The Eagle Eye II: 10-12,4m depending on final use.
Length:5,50-6,25 depending on final use
Wing surface The Eagle Eye II.10-14metres depemding on final use.
Empty weight:325-450kg depending on final use
Take off weight:550-750kg dependinh on final use.
Load factor +5G/-3G Performances
Stall: 70kph
Cruise speed Eagle Eye II:190-200Kmph
VNE Eagle Eye II: 200-260Kmph
Climb rate Eagle Eye II:5-6m/s
Max. L/D Eagle Eye II:20:01
Min. sink rate Eagle Eye II:1,5m/s
Take off/landing run Eagle Eye II:150m-300metres
Range 900-1500km
The Eagle Eye II is our new amphibious aeroplane from Technokontrol to be used as an efficient "aerial work horse" with high safety standards to make possible flight for everyone type of pilot, from the most experienced to the recent client/pilot whom has the need to use this "aerial farming tool" to increase production and protection of their farming assets and crops. It has one seat side by side assembly with a main fertilizer tank inside a large cockpit ( 1.10 m width ) and with exceptional visibility. The canopy includes an elastic gasket that makes the cockpit protected from rain and waves. There is a large place for baggage in the back of the seats. The engine is integrated into the fuselage and permits 80 bhp to 200 bhp. However, depending on its final use or needs to can be increased up to 150 bhp.
The "Eagle Eye II-Crop Buster" has been carefully designed to take off and land in extreme short distances which normally are from as little as 150 metres to the 300 metres. The generous V-shaped hull allows the using of the aircraft with waves up to 30 cm high, as well the high location of the wings avoids the crashing of the waves on it`s during the takeoff and the landing. The T-shaped Tail is also far enough from the ground to avoid the contact with waves. The side floats were designed for the lowest aerodynamic resistance and the highest features of floatability. The design and size of the wing makes this amphibious aeroplane to have a great glide co-efficiency of 20:1 allowing thermal flights possible with the engine switched off. The flaps operate from – 5º on cruising flights to + 50º for short landings.
The Eagle Eye II is totally manufactured with composite materials ( FV, Cb, Aramida, Epoxi, …) which are completely corrosion free. Mechanical parts and screws are made of stainless steel A4 ( AISI 316 ) and anodized aluminium. This guarantees low cost of maintenance. The range is of 1200km to 1.500 km. and uses the normal and easy to find 92- 95 octane gasoline.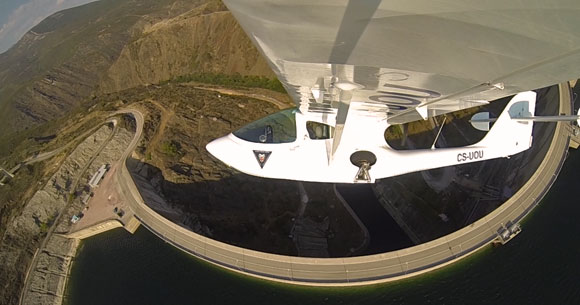 Depending on the clients needs we can "custom make and design" each model for their exact requirements thus being each their own custom made "Farming amphibious aeroplane" with different final designs depending if it will be used for example 100% faring usage, crop dusting, fertilizing or even hunting, fishing, hobby, travelling, aerial piloting, reaching remote locations, farms, lodges or even landing in emergency or mobile refueling points, etc.
Technokontrol has also made the Eagle Eye II as easy to use as possible reducing training to less than 30 hours, 10 hours for land operations/10 hours for sea operations/10 hours for river operations. Depending on the final use and the sophistication of the technology incorporated into each model of plane these training courses will be longer and more designed towards the complete use and knowledge of these technological systems.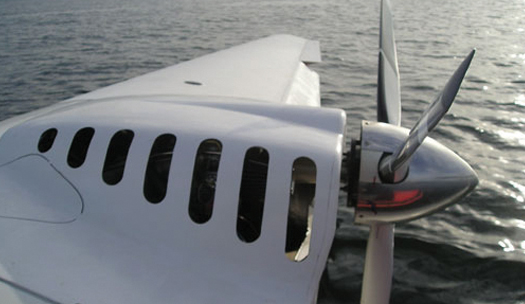 The use of commercial petrol engines allows the final operator to have access to easy and efficient repairs and maintenance programs and these engines run on normal gasoline which make the cost and rate of return of the initial investment extremely beneficial and cost effective.
Land transport of the planes are done in protected sea freight containers and can be delivered anywhere in the world. Re-assembly and flight preparation of an Eagle Eye II can be done in less than 2 hours from container to flight.
All of our Eagle Eye II have many options as for example long distance vision cameras for" fire fighting operations" or "farm-asset protection" usage having also unique safety & security benefits and features as anti-explosion fuel tanks, bullet proof undercarriages, anti-slosh fuel tanks, emergency plane parachute system, even options as night vision and thermal heat cameras just as a small example of what we can custom manufacture for each of our clients needs at a fraction of normal private aircraft, specialist aircraft, private jets, helicopters and even less with amphibious usage as this unit which allow any operator to use the aircraft all year round, for and with many different options and thus increasing their return of investment even quicker than just as a sole onc type of operational usage.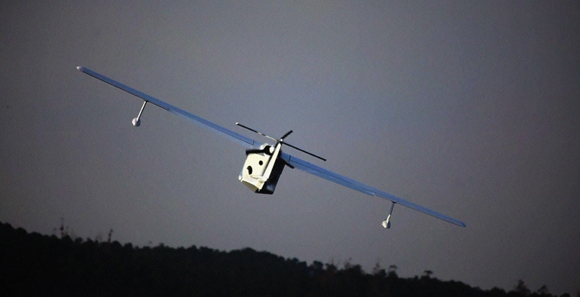 General characteristics of the Eagle Eye II-Crop Buster
Side-by-side 1-seater/tank Amphibian/hidroplane aircraft with double-stick control system.
The T-shape tail and high wing ensure that the control surfaces are far enough from the water to avoid interference from splashing.
Spacious cabin with great visibility makes this aircraft ideal for coast-guarding activity, aerial photography, search & rescue, policing etc.
The programmable Flap Control (5 points) means the ability to operate with angles from -5º (cruise) to +50º (airbrake).
SAFETY: High glide rate (20:1) and low stall speed (70 Km/h).
INDEPENDANCE: The real independence of deciding your own future and technological programs.
CONFIDENCE: The Eagle Eye II you will be able to experience the real pleasures of flying as you will feel confident operating over both water and land.
CONVENIENCE: The aircraft can be assembled and disassembled in 45-120 minutes by 2 people and transported on a trailer thus making it possible to use it anywhere.
Construction materials
The Eagle Eye II is built entirely from composite materials (carbon, kevlar, glass...) except for a few metallic components made in stainless steel AISI 316 and aluminium 6082 T6. These materials offer long-life, low maintenance and safety even when operating in salt water.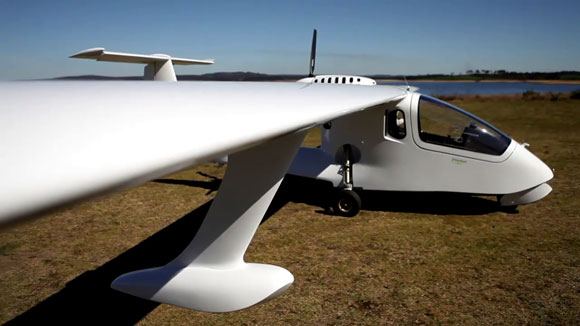 Fuselage
Made from Carbon and Kevlar, with a reinforced hull, the fuselage absorbs the impact of landing on water and offers greater safety. Carbon and Kevlar provide resistance and rigidity, indispensable for operating in water, and also guarantee a long life for the aircraft.
The hull of the Eagle Eye II is divided into 3 independent compartments, with access registers, which guarantee the buoyancy of the aircraft in case of any perforation caused during impact on the water.
Anti explosion fuel tanks.
Anti slosh fuel tanks.
Emergency aeroplane parachute system
Water ruder
Operates in synchronization with the regular steering without having to be retracted as its position does not interfere with landing and take-off procedures nor decrease the aerodynamics. Its size and position give the Freedom maximum maneuverability in the water.
Floats
Made from Carbon and Kevlar which means they are very resistant to impact.
Aerodynamic design which minimizes both resistance in the air and in water while securing maximum sailing and buoyancy.
The distance between the floats and the water during take-off and landing is 45cm - there is no contact with the water ensuring maximum safety during these maneuvers
Engine specifications
The engine is integrated into the fuselage, improving the aesthetics of the aircraft and optimizing aerodynamic performance and stability.
Normal engine (80 bhp Fuel injection)
Special engine (100-120 bhp Fuel injection)
Extreme power engines (200 bhp Fuel injection)
The reversible propeller facilitates maneuvers in and out of docking area.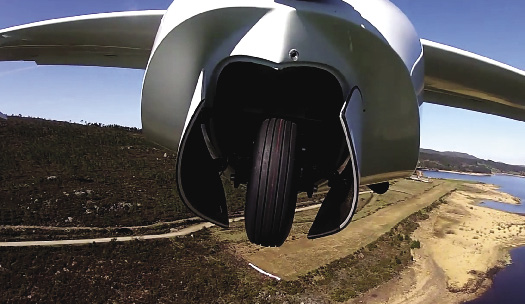 Landing gear
An electric system operated by stainless steel actuators, which is completely separate and independent for each wheel. The mechanism has detectors that indicate the opening and closing position of the wheels on the control panel - guaranteeing complete safety during landing. Additionally the main landing gear has a locking system which guarantees that the wheels are closed during landing and take-off on water.
When not in use, the landing gear folds into the fuselage where it can be stored without interfering with the aerodynamics of the aircraft.
The design of the nose wheel allows it to be controlled by the steering pedals, which remain unlocked when the landing gear is closed and operate when the landing gear is open to steer on land.
Hydraulic breaking system which operates simultaneously in both wheels of the landing gear. Made from high quality stainless steel AISI 316 and anodic aluminium 6082 T6, which ensure strong resistance against salt corrosion.
The landing gear storage compartment is equipped with a series of tubes which allow any water collected during take-off to be dispersed quickly.
Take-off and landing
The Eagle Eye II requires 150 metres to 300 metres depending on land/water conditions
Take-off on water is stable from the first moments due to the generous control surfaces. The V-shaped hull allows the aircraft to operate in open waters lessening the impact on the hull.
Range
The Eagle Eye II has three fuel tanks in the fuselage with a capacity of 75 litres, giving it a total range of 900km- 1.500 Km.(Depending on conditions and extra fuel pods con be attached)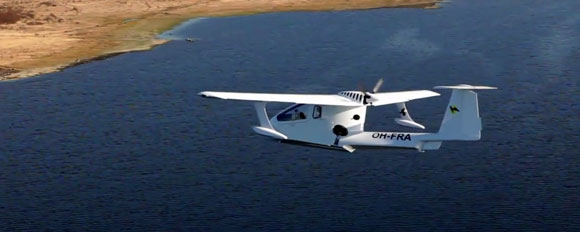 Military Aviation
TECHNOKONTROL AVIATION

TECHNOKONTROL AVIATION--EAGLE EYE II-CROP BUSTER
Crop Dusting aerial application is a sophisticated and rapidly growing industry especially made viable using our TK-Crop Buster –Eagle Eye II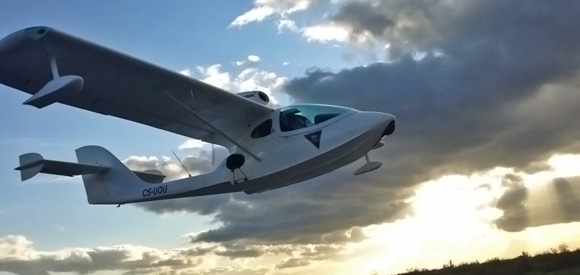 The History of Aerial Crop Dusting
The first known aerial application of agricultural materials was flown by John Chaytor, who, in 1906, spread seed over a swamped valley floor in Wairoa, New Zealand, using a hot air balloon with mobile tethers. The first known powered aircraft to spread agricultural materials was a U.S. Army Air Service Curtiss JN4, or "Jenny," piloted by John MacReady spraying lead arsenate from a makeshift metal hopper to kill catalpa sphinx caterpillars that had infested an orchard near Troy, Ohio in 1921. A subsequent study revealed that the pesky caterpillars were virtually wiped out from the application and "crop dusting" was born. The first commercial operation to lead the charge in aerial application was Continental Dusters, once part of Delta Airlines, using insecticides and fungicides to treat a host of crops and tackle insects and other infestations.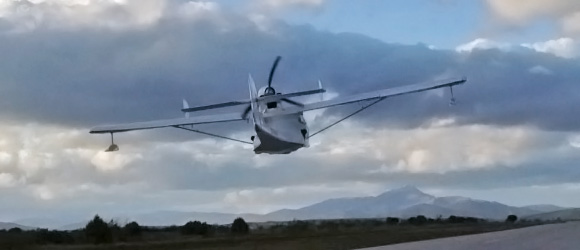 Today, organizations like the National Agricultural Aviation Association (NAAA) are working successfully to change this stereotype of the cavalier pilot. The mission of the NAAA has always been to promote and foster the development of aerial application and the significance that it plays on a global scale. Technokontrol Aviation always promoting research, new technologies and new application techniques, the NAAA has changed what it means to be a pilot. Education, training and safety are the highest priorities for the NAAA and Technokontrol Aviation. Its nearly 1,500 members and more than 350 pilots in the U.S. lobby for this niche flight industry and protect its growth by thwarting and abating certain governmental regulation that may hinder their field.
AERIAL CROP DUSTING THE SAFETY AND SECURITY IN GLOBAL FOOD PRODUCTION
From the ground up, pilots who are currently entering this industry are trained in all aspects of aerial application, safe pesticide use and entomology, all the while minimizing the risk to the environment. Without pesticide use, the world's food supply would be reduced by 40 to 50 percent, resulting in an increase in food prices estimated at more than 50 percent.

To produce future foods, fiber and bio-fuels, increased production on the land already in use will be critical. The use of fungicides, insecticides and herbicides has helped to increase crop yields, allowing more people and animals to be fed and clothed. And it has opened the way for advancements in alternative energies. High-yield agriculture benefits the environment by producing maximum crop yields from fewer acres. Aerial application is a critical component in maximizing this production from the land used. For example, corn fungicide applications during the "tasselling" or pollinating stage of corn growth will produce more corn for the use of bio-fuels, food growth and livestock.
It's estimated that, with the increase in the world's population, food, fiber and bio-fuel production will need to double by the year 2050 to meet the growing demand. Due to the large economic growth and middle class surges in India and China—accounting for almost 40 percent of the world's population—the demand for beef has grown tremendously. As the demand for meat rises, the demand for grain and protein feeds rises as well. It takes eight pounds of grain to make one pound of beef, so the demand for growth in grain production is at an unprecedented high.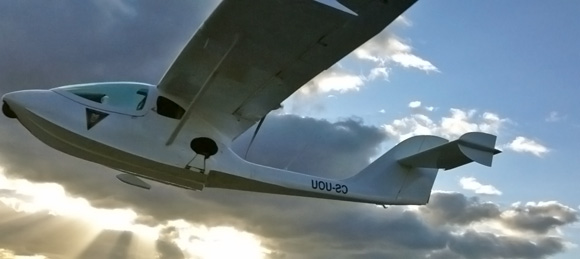 "This technology in the thriving agricultural sector decreases poverty, increases national wealth, allows the state to reinvest in the sector and provides a better daily life for the people," said Dan Glickman, who served as Secretary of U.S. Department of Agriculture from 1995 to 2001, speaking to the Chicago Council on Global Affairs about the need for renewed U.S. leadership in long-term global development. A grant from the Bill and Melinda Gates Foundation will aid the Council's age development project. "It is in the direct interest of the United States to help as many nations as possible as it is in line with our foreign policy, economic development and humanitarian goals."
The use and development of pesticides and other agricultural application materials comes with its share of environmental concerns. Spray drift, soil contamination, water pollution and occupational disease (often in the form of increased risk to cancer) are a few. Increased environmental regulations implemented by the FAA and EPA in recent years have reduced emissions and dangerous contaminations. In order to stay current, aircraft and equipment in the age industry are state-of-the-art. Crop-dusting planes today have on-board computers that monitor the rate of application and GPS units to make each field pass more accurate.
Recent technology developments such as GPS swath guidance, aerial imaging and prescription mapping and dispersal systems, have revolutionized the discipline. Fertilizer prices have increased due to the demand, and operators and legislators are looking for a balance between environmental impact and operation cost. Therefore, manufacturers of application systems and aircraft are designing equipment that is aerodynamically "clean," including optimal boom and nozzle placements resulting in a more predictable spray pattern that appeases both the client and the regulatory agencies.

Companies as us at Technokontrol Aviation, use and develops its own precision GPS systems, which are producing GPS systems that provide guidance accuracy within three feet and guide the pilot using a light bar and electronic mapping system. Technokontrol Electronics provides highly targeted infrared aerial technology that is essential in field mapping and additional research and development of variable rate nozzles is helping growers achieve higher yields, quality and profit. Also, electrostatic targeting dispersal equipment is starting to make its way into development.
Many pilots are trained from the ground up, literally, loading the aircraft for the day, understanding the intricacies of the application systems and aircraft, all the while obtaining the training and flight certification to earn the insurance for a career position.
In the USA the FAA requires 500 flight hours for normal crop busting aircraft but using Technokontrol lightweight "Eagle Eyes Aircraft" one can obtain a pilot's license with a minimum of 10-20 flying hours for an ultra-light type license for a 450-750kg aircraft depending on which country and with a minimum of 75 hours flying experience in other countries for a specialist crop dusting pilots license, however, different countries having different aviation laws and many emerging nations without any at all in these aerial-agricultural sectors but a pilot with a non-accident 75 hours flying record can be stated as a very well experienced pilot especially with our extremely safe and stable aircraft where safety is paramount as all safety measures must be surpassed for every ones sake as no accidents or incidents should never be caused due to the lack of experience or training.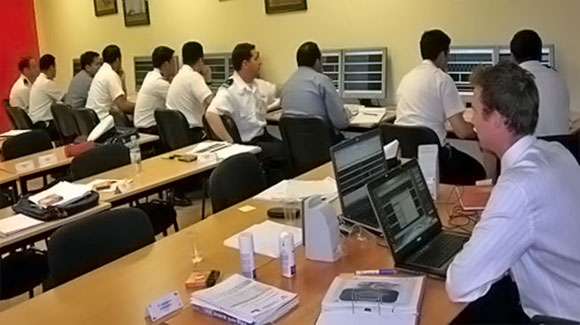 This training process takes time, however with the increase in demand for food, fiber and bio-fuels, there is plenty of opportunity out there. Pay rates can vary from one operator to another. For newer pilots, you can get paid a percentage of the gross application or per-acre rate. Your overall experience, your total time in specific aircraft and knowledge of the application processes will dictate your success as an experienced pilot.
Technokontrol using its TK-Eagle Eye II- Crop Buster Aircraft can train inside the pilot training package of aprox. 75-100 training flying hours in all possible flight & climatic conditions to open the pilots mind to all different types of experiences from emergency landings, high winds, engine failure, low flight, crop dusting procedures but all of Technokontrol Eagle Eye II- Crop Busters have installed their own emergency aircraft parachute system to reduce any possible risks and even at this stage designing during 2013 the new incorporation of our " unique" and first ever designed "aerial cabin airbag technology" which are activated when the parachute has been made operational or if the pilot believes that a crash or incident is extremely close thus again protecting the pilot if required and not being activated until the sensors being activated at impact thus saving its use on hard or difficult landings.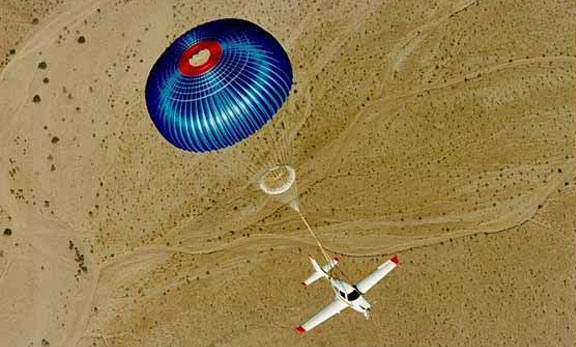 Due to many of the aerial incidents or accidents being then the base for an ignition point due to the incident/accident mainly due to the cause of physical fuel tank exposure, splitting of fuels tanks or even direct fuel explosions after impact, all of Technokontrols Eagle Eyes Aircraft have installed an unique, patented anti-explosion alloys protection technology installed which not only stop fuel tanks explosions, but also reducing fuel vaporization thus increasing fuel savings and longer flight range with the great advantage of having massive "sloshing reduction" which enables the aircraft to fly much more stable and even creating an easier crop dusting procedure/programme, low flight level aerial platform reducing risk due to climatic changes as side winds, storms or due to fuel or storage tank "sloshing" due to heat/humidity climatic changes at high or low speed crop dusting.
Please view:
TK-AVIATION ATOMISER/CBII AERIAL CROP DUSTING TECHNOLOGY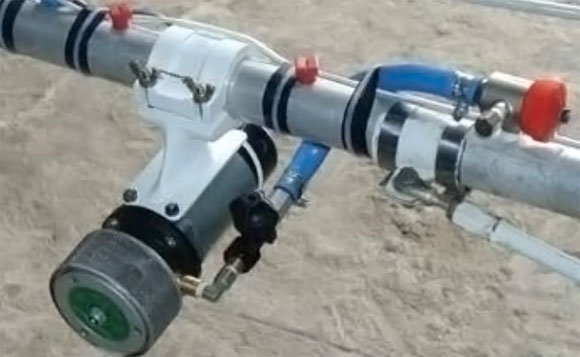 The TK-ATOMISER/CBII is a versatile electrically powered rotary atomiser designed for use on light aircraft as the Eagle Eyes II-Crop Busters made by Technokontrol and for other specialised applications. The atomiser uses a woven wire gauze cylinder to produce spray droplets within a narrow size range. The TK-Atomiser is ideal for the application of insecticides, fungicides and other products at Ultra Low Volume (ULV) and Low Volume (LV) rates in agriculture, migrant pest control, forestry and public health spraying. As the atomiser is driven by an electric motor, its rotational speed (and hence the spray droplet size) is independent of airspeed. The TK-ATOMISER/CBII should, therefore, be used instead of wind-driven atomisers in applications where an Eagle Eye II-Crop Buster is flown at a low or variable airspeed.
The TK-ATOMISER/CBII atomisers are available with an optional electronic speed controller and cockpit control box to vary the rotational speed and droplet size. Up to six atomisers can be used with one speed controller. These atomisers are manufactured from corrosion and chemical resistant materials and are compatible with a wide range of ULV and LV formulations. The TK-ATOMISER/CBII are supplied with diaphragm check valves and variable flow restrictor units for quick and easy adjustment of output rate, as well as a choice of boom clamps to suit different boom profiles and sizes.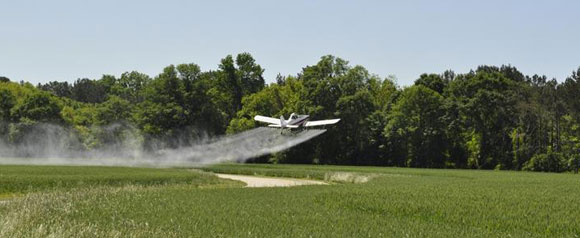 An optional speed controller is also available.
Specifically designed for EAGLE EYES CROP BUSTER and specialised applications
Narrow droplet spectrum
Wide flow range
Ultra low volume (ULV) and low volume (LV)
Applications
Electric operation for constant rotational speed
Manufactured from corrosion and chemical resistant materials
Precise flow & unique flight control of dusting systems.
The flow to each atomiser can be controlled by a variable restrictor unit (VRU). This provides finger-tip control of the flow by the adjustment of a 7-position control knob.
VRUs are supplied with fittings and adaptors for the standard nozzle outlets found on most spray booms. This eliminates the need for any special pipework or modifications of the boom.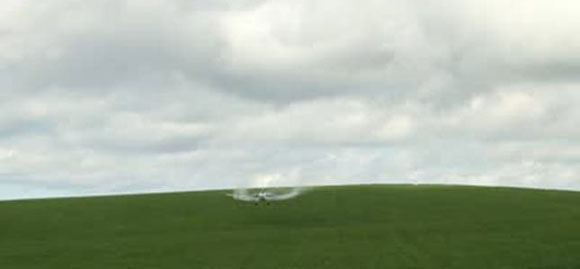 Overall flow from the aircraft is regulated by the boom pressure in exactly the same way as a conventional nozzle spray system.
The Technokontrol Electronics application monitor gives the pilot an accurate display of the actual application rate.

Optimal droplet size control
The TK-ATOMISER/CBII is designed to produce spray droplets within a narrow, controlled size range. This ensures accurate, efficient and cost-effective application of a wide range of products.
The droplet size can be varied by an optional electronic speed controller. This enables the pilot to ajust the rotational speed of the atomisers to produce the optimal droplet size for the product being applied and the operating conditions.
SPECIFICATION:
| | |
| --- | --- |
| Weight: | 2.0 kg complete with mounting bracket |
| Input voltage: | 24 – 28 V DC |
| Input current: | 6 A maximum |
| Mounting | By mounting clam-specify boom size and profile when ordering |
| Liquid throughput: | 0 – 3.0 l/min per atomiser |
| Flow control: | By variable restrictor unit (VRU) |
| Liquid shut-off: | By diaphragm check valve |
| Rotational speed: | 2,000 – 11,000 rpm (max) (adjustable when used with speed controller) |
| Operating airspeed: | 0 – 240 kph |
| Droplet size: | 45 – 120 μm VMD (when used with speed controller) |
Positive shut-off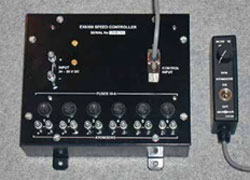 Chemical resistance, anti-corrosion, anti-vaporization, anti-sloshing and extended operational usage & applications.
These systems are built from materials chosen for their resistance to corrosion and the highly aggressive solvents used in some ULV formulations.
The TK-ATOMISER/CBII is compatible with ULV and LV products and can be used with a wide range of specialist formulations, including Bt, biological products, IGRs etc.
Technokontrol International Safety & Quality Standards
Technokontrol Manufactures, Designs & Researches our safety products in the European Union at the highest possible International Accident,Health & Safety standards which in many cases we surpass present regulations.
US NFPA-69-2008-Standards on Explosion preventing Systems
UK- SI 1982/630- Petroleum Spirit for use in motor vechicles & keeping in plastic containers.
EU- ADR Directive 1999/36-CE
ISO 9000-ISO14000-ISO18000-1SO23000(2012)
CE Certified Manufacturer.(2012)
Technokontrol Safety Technology Products and Systems are used, recommended or obligatory in many sectors:
Government Fire & Accident Authorites.
UK Health & Safety Authorities.
Chemical-Petroleum Industry.
Aviation Industry.
Maritime Industry.
Global food Industry.
Building Industry.
International Motor Racing.
International Power Boat Racing.

Technokontrol Certificates & Associations
Technokontrol Manufactures, Designs & Researches our safety products in the European Union at the highest possible International Accident,Health & Safety standards.
TechnoKontrol is a member of the NFPA

TechnoKontrol Products are ATEX Compliant
(European Antiexplosive Safety Directives)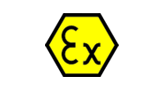 Technokontrol's Products & Services are insured by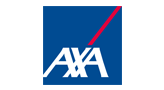 Certificates