Techno Kontrol Duct System
Our Techno Kontrol Duct Systems are unique as they are the first to be manufactured so as to successfully pass all the relevant safety tests in order to provide a non flammable duct system.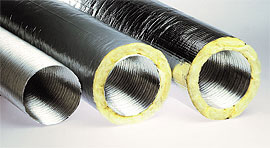 All of our Techno Kontrol Duct Systems have a specially patented metal alloy wall model which is in place so as to provide an unmatched space-saving, impact resistance and a maintenance free design and hence they do not require a multiple trade installation.
Techno Kontrol Duct Systems have been designed so as to be ideal for exposed pressurization systems which can be found in areas such as parking garages or for outdoor applications. They are also a cost effective solution against tight ceiling spaces as well as mechanical rooms due to their slim profile and impact resistant design.
It will relieve the common issues of repairing damaged external wrap or enclosure systems where multiple trades must work together in these tight spaces. In addition, Techno Kontrol Duct Systems is moisture and blast resistant. These qualities, coupled with its excellent sound breakout properties, make Techno Kontrol Duct Systems the most durable and versatile Fire Rated Duct system currently available in today´s marketplace.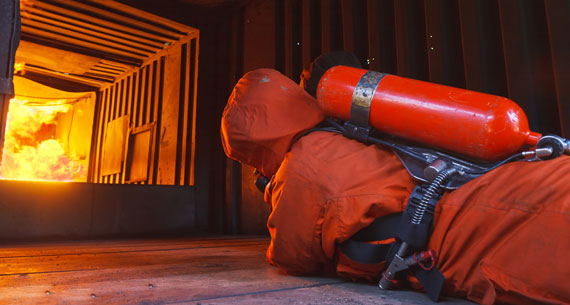 Techno Kontrol Duct System is the fire, explosion and blast system you can trust.
Techno Kontrol Duct systems are impact resistant and ideal for use in exposed areas.
Similar to all the other Techno Kontrol Wall systems, Techno Kontrol Duct System is pre-fabricated and designed to provide superior structural strength and integrity. Hence can deliver the same qualities as all of our other Wall Systems including;
Reducing installation and scheduling time
Predictable - simple and easy to install allowing for more accurate project completion dates
Cost competitive in many applications, both for new and retrofit projects